How Rev. Esther Ajayi Adopted Ayomide, An Orange Seller As Her Son & Changed His Life Within 3 Years.
How Rev. Esther Ajayi Adopted Ayomide, An Orange Seller As Her Son & Changed His Life Within 3 Years
Reverend Esther Abimbola Ajayi, the founder of the Love of Chirst Generation Church (Worldwide) met a poor teenage orange seller, Ayomide a couple of years back. Ayomide was hawking his orange when he encountered a young man named Sunkanmi, who persuaded him to sing a gospel song for him with his angelic voice.
Ayomide told Sunkanmi to only record his voice and not capture his face but Sunkanmi wanted the world to see the face of the talented poor kid, Ayomide. He found a way to capture Ayomide's face as he sings with his angelic voice.
Ayomide when he was hawking orange in Ilaro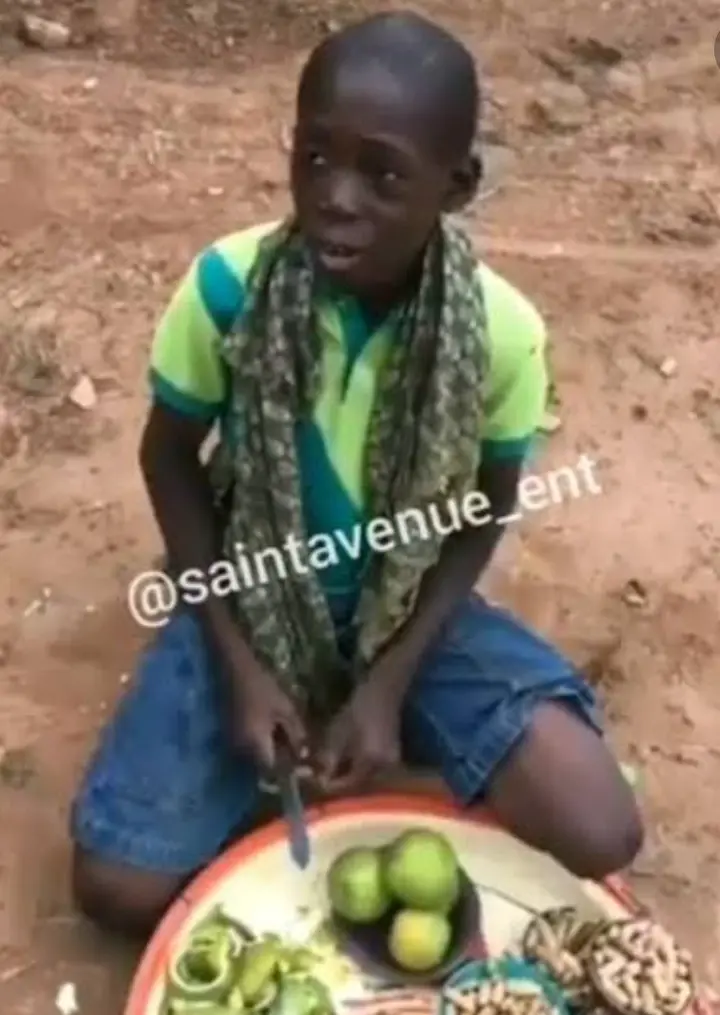 Ayomide sang 'You are Worthy' by Evang. Tope Alabi for Sunkanmi, little did he know that was going to change his life forever. Sunkami posted the video on his Instagram account and tagged popular social media influencers for the video to go viral. More than his expectations, thousands of people liked the video and they started asking where they can find the boy.
Sunkanmi later linked up with Stephen who knows where to find Ayomide. They started working together until they finally located the talented boy. They managed to get him to Rev. Esther who was ready to assist him.
Rev. Esther said her encounter with Ayomide was destined. She said "why I'm interested in Ayomide's story. Let me tell you. How can somebody living in Ilaro connect with my child that is living in the United Kingdom? That is God in its almightiness working and then, my son came to Eko Hotel to celebrate the comforter day and he said, there is a boy that I will be interested in his case…"
Reverend Esther Ajayi took Ayomide out for shopping after she adopted him as her son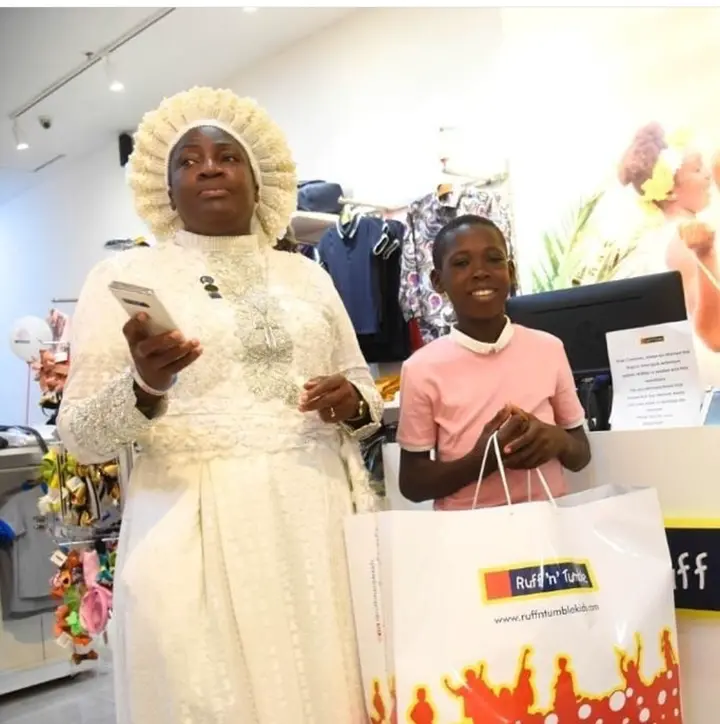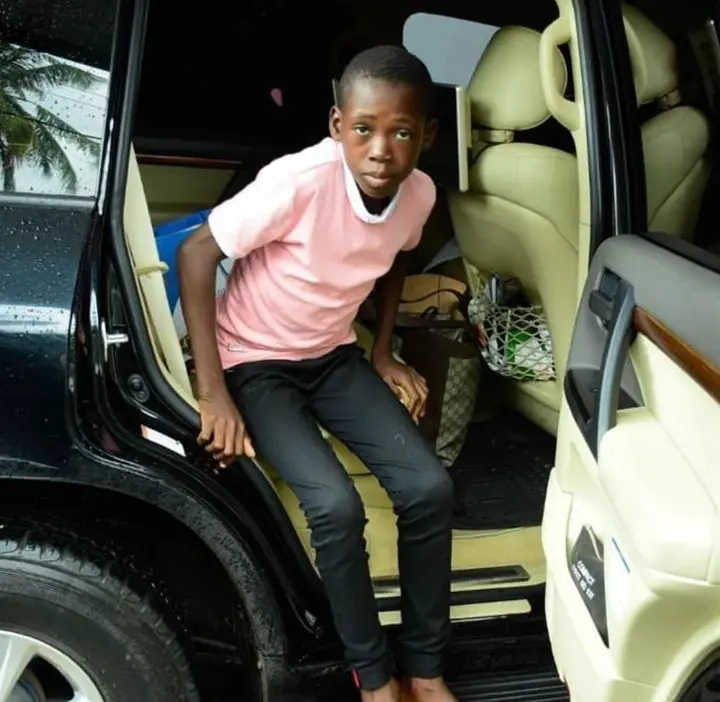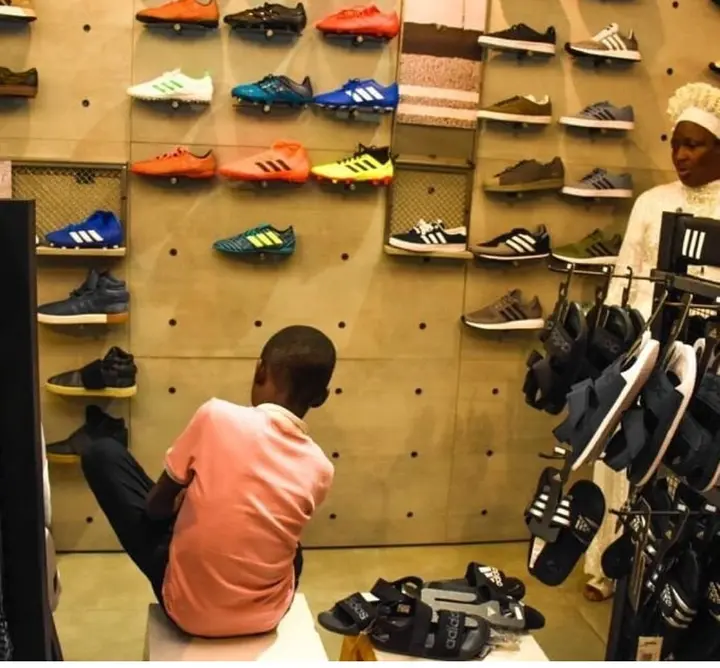 After Rev. Esther met Ayomide, she decided to give Ayomide a good life. She reached out to his parent and informed them she would like to adopt him and sponsor his education. His parent honored the invitation and they released Ayomide to his benefactor. Ayomide's mother was so excited that she could not stop thanking the Rev. Esther for her kind-heart.
Ayomide was sent to the prestigious Avi-Cenna International School, G.R.A, Ikeja Lagos State by Rev. Esther. She also took him out for shopping at Ikeja City Mall personally. It was also reported that Ayomide travelled to Paris, courtesy of Rev. Esther.
Rev. Esther enrolled Ayo in Avi-Cenna International School in Lagos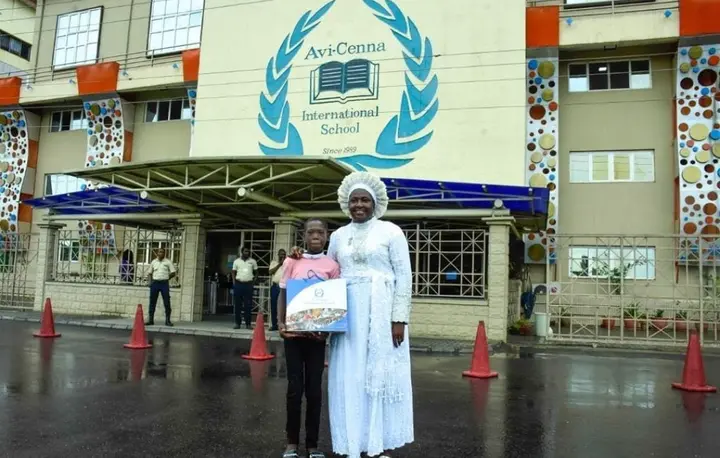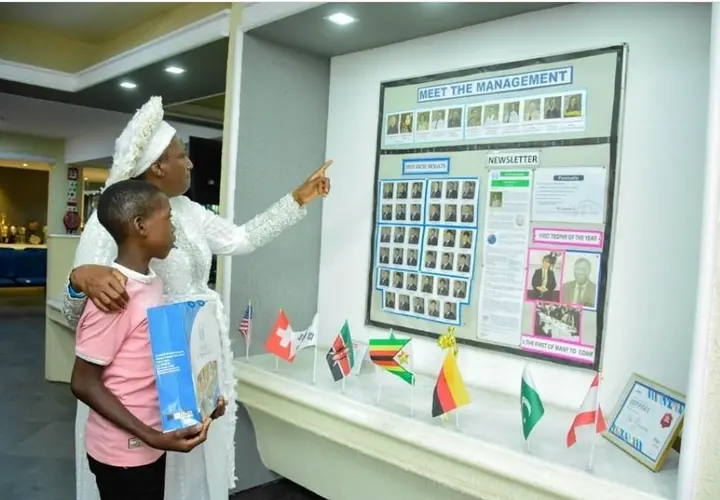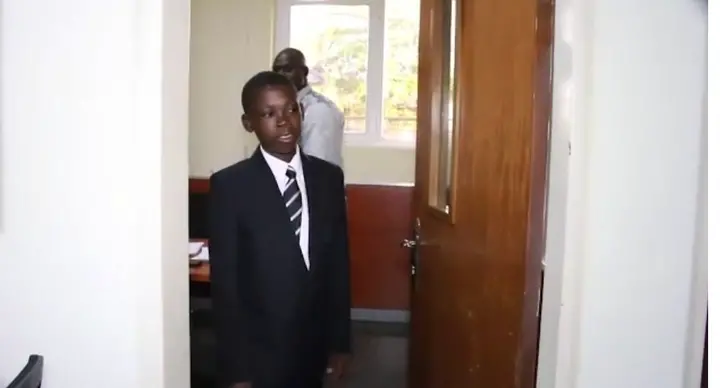 The most pleasing thing is that Rev. Esther did not only change Ayomide's life, she also gave scholarships to the two guys who were instrumental in pushing Ayomide into the limelight. She sponsored Sunkanmi to Bells University, together with Stephen.
Ayomide in Paris for vacation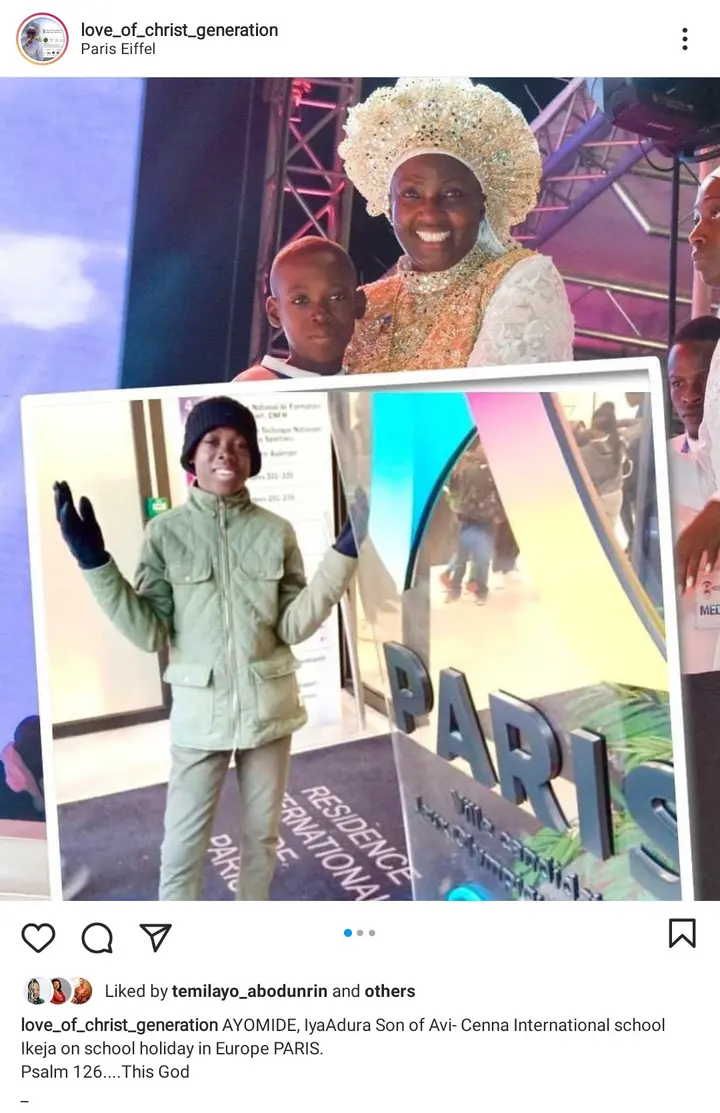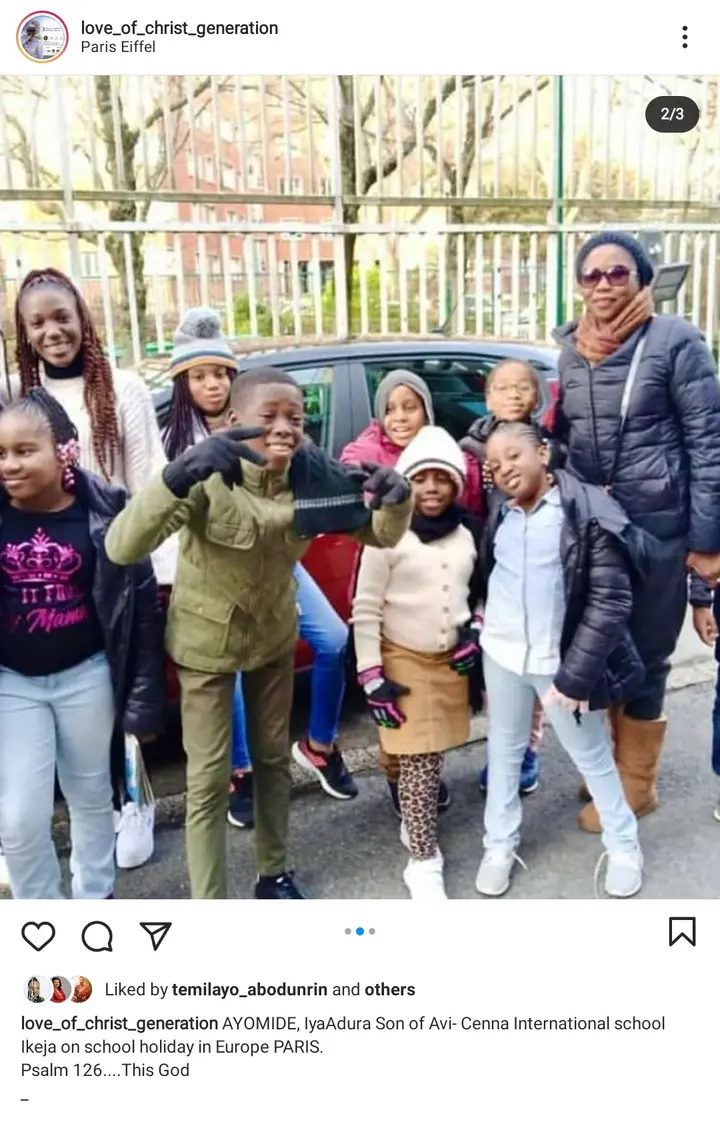 Rev. Esther made a promise the day she enrolled Ayomide in Avi-Cenna International School. She said "We are just starting. On his graduation day, we are going to present this our amazing child to the world". She made this promise about three years ago and it is safe to say that she has fulfilled and even done more than her promise.
How Ayomide looks now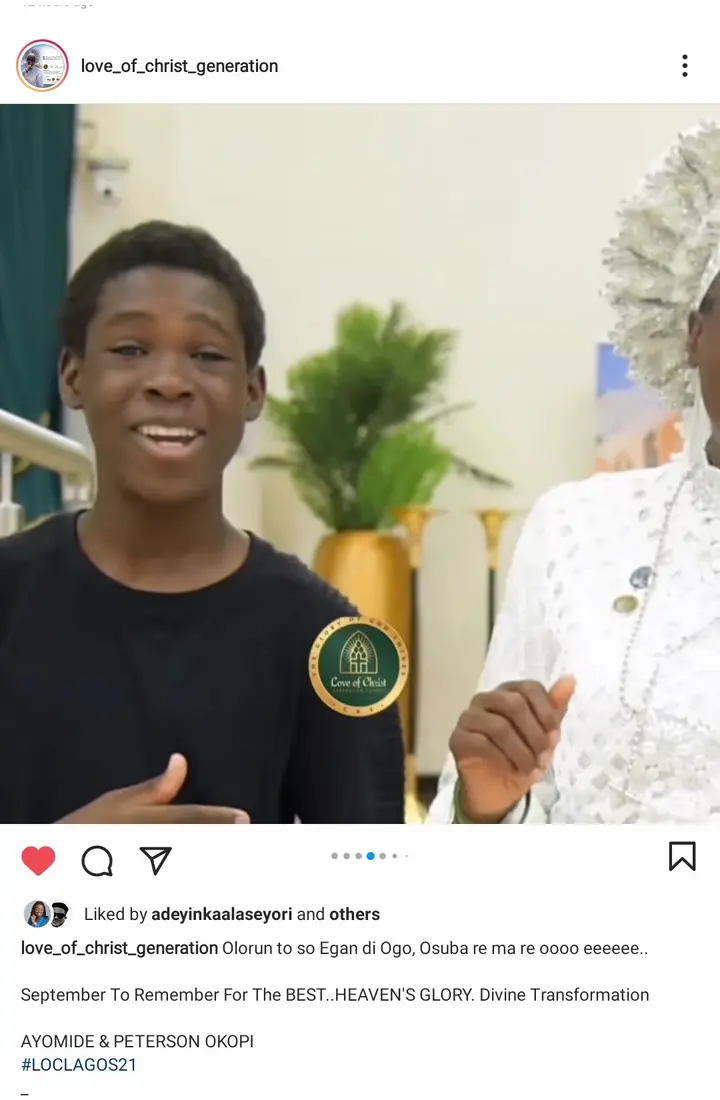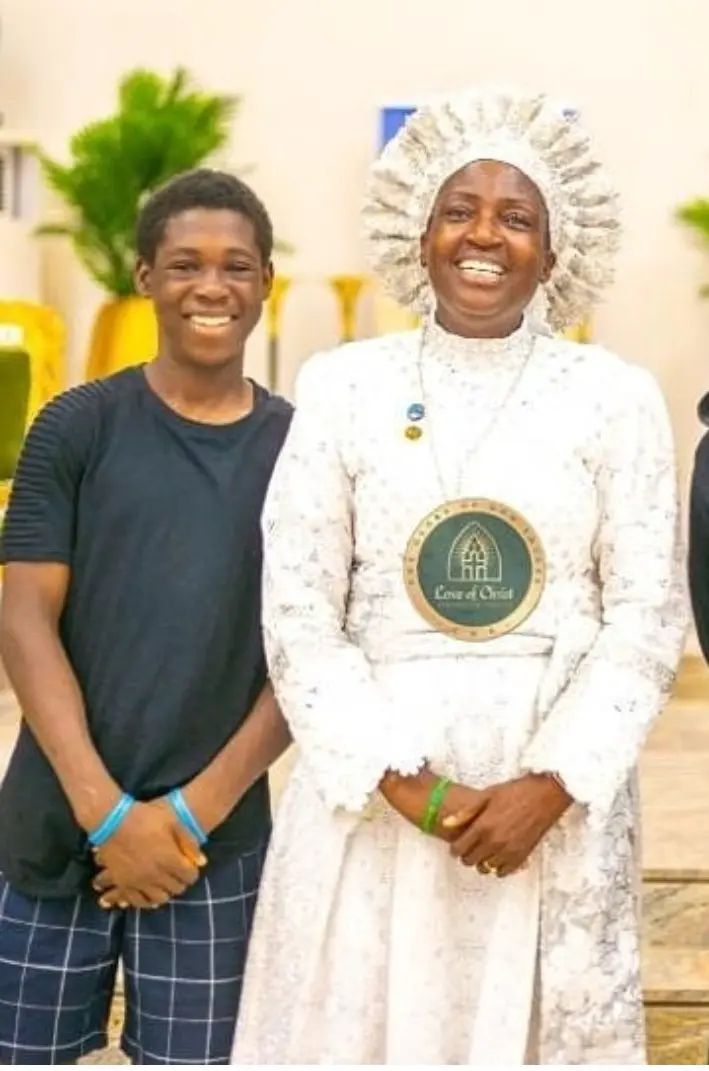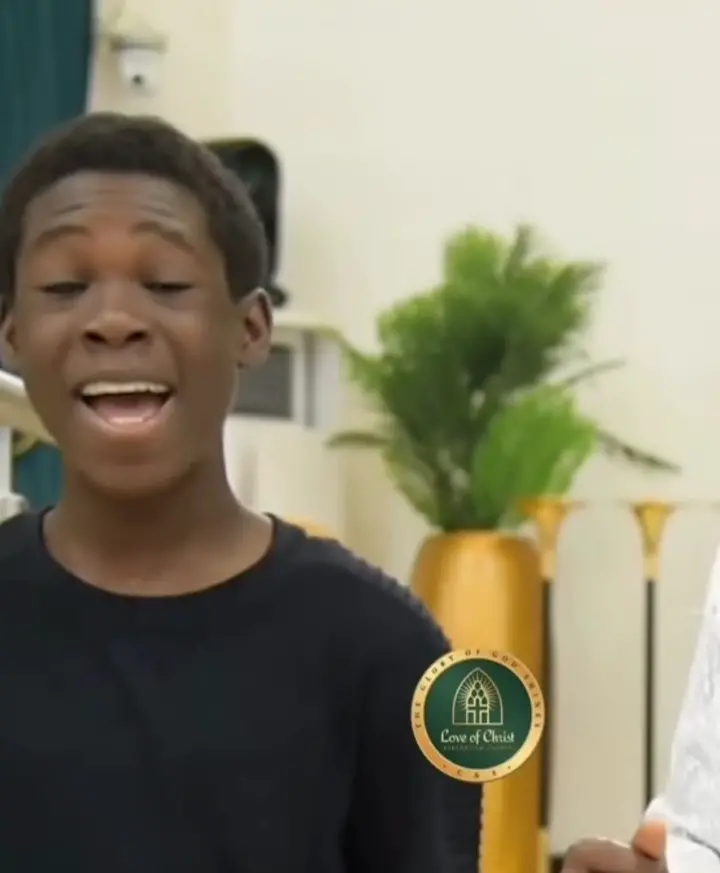 Rev. Esther Ajayi has transformed the life of Ayomide completely within 3 years. Recent pictures of Ayomide that were shared on Friday show how much he has changed and become completely unrecognizable. Rev. Esther introduced Ayomide once again and it was a good sight to behold.
The transformation within three years