God forgive me, I killed the wrong person, murderer who killed himself confessed (Details).
God forgive me, I killed the wrong person, murderer who killed himself confessed (Details).
Journalist in Ghana especially bloggers must be tired of reporting murder cases on a daily basis. It had been either a man killing his wife or the other way round for the past couple of weeks. More than ten people have been murdered by their partners directly or indirectly in the last three weeks. Victims of the serial killings ranged from civilians to police officers. Two female police officers died in one week in circumstances relating to relationship. Their killers are still on the run.
Today, a different version of the serial killing is reported in the Effia-Kwesimintsim Municipality of the Western region of Ghana. For the first time in a little while, a man allegedly shot and killed the mother of his girlfriend. The sad incident happened at Apremdo on Sunday 15th August. The incident was strange because, one would had expected his target to be his girlfriend and never the in-law to be.
According to the girlfriend Ms Dora Essandor who reported the matter to the police with his brother Emmanuel Essandor, the old boyfriend Emmanuel Kwofie aka Kilo and native of Takoradi just returned from Germany few days ago. She said the man visited her family unannounced on the night of the incident with a gun. Upon seeing him with the weapon, Dora went to hide.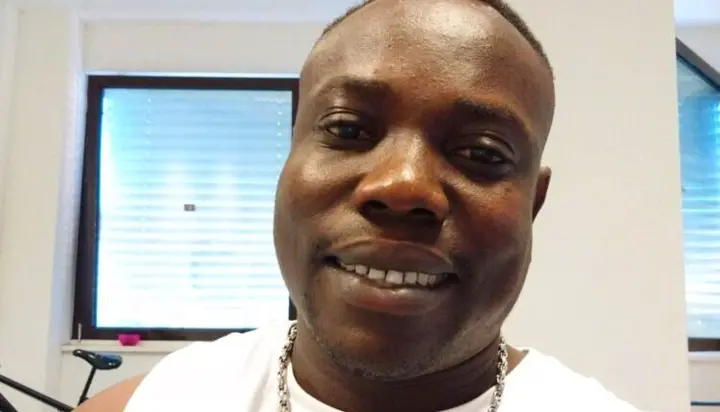 At that point, the mother Madam Elizabeth Nkrumah was in the bathroom. When Elizabeth opened the door, Kilo opened fire shooting her several times in the thighs. Realising the heinous crime he had committed, Kilo shot himself in the abdomen. Dora and brother Emmanuel rushed to the scene to find both victims in pools of blood.
They rushed them to Apremdo Sawmill Hospital but the woman was already dead. Kilo on the other hand was referred to Effia Kwesimintsim Regional Hospital for management. Unfortunately he too passed on. Before he died, Emmanuel Kwofie reportedly confessed that he missed his target and killed the wrong person. He eventually asked God to forgive him and save his soul.
Even though Kilo couldn't mention whom his target was before dying, residents of Apremdo believe he went there to kill his girlfriend Dora whom he had an eight year old child with. According to information gathered by CitizenOne, Kilo and Dora had been dating for the past ten years but the family of Dora didn't approve the relationship.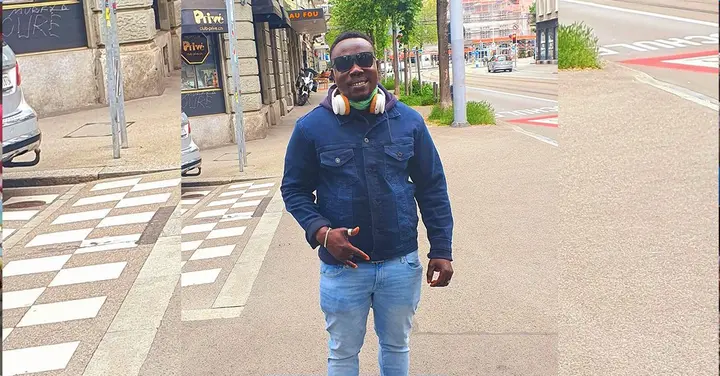 Emmanuel Essandor stated that their reason for refusing to allow Dora marry Kilo was mainly because Kilo had demonstrated to them that he had no good character. He said Kilo had fought with almost every one in the family hence they didn't want to push his sister into such a relationship. He added that when Kilo travelled to UK and later to Germany, they advised Dora to find another man but she didn't heed to the advice.
In a related twiste, it emerged that Emmanuel Kwofie carefully planned and eventually carried out the heinous crime. His recent comments on social media intercepted by CitizenOne suggested that Kilo was planning to exit the world.
In one post on Facebook, Kilo wrote that "in life you can't compare yesterday, today and tomorrow as one. Getwise". In another post, Kwofie wrote "God is good and wicked at the same time but he alone knows and understands what he does. Very soon and my last breath on earth". This particular post had his picture below it.
All these were signs and symptoms of depression. Unfortunately he didn't get the needed support from family and friends leading to his untimely demise with an innocent woman.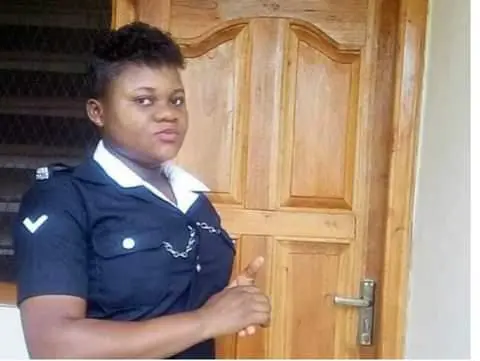 The bodies of Emmanuel Kwofie aka Kilo and Madam Elizabeth Nkrumah have been deposited at the Effia Kwesimintsim Regional Hospital pending autopsy and further investigations.
Check screenshot of some of Kilos comments on social media that suggests he contemplated before committing the crime.
Take to the comments section to share your thoughts with us.