Eff Opened a Criminals Case Against Police And Cyril Ramaphosa For Doing This (Video)
Eff Opened a Criminals Case Against Police And Cyril Ramaphosa For Doing This (Video)
Julius Malema have dragged president Cyril Ramaphosa to court over the infamous Marikana Massacre. According to a statement from the official Twitter handle of the Economic Freedom Fighters political party, "The EFF opened a criminal case against the police and against Cyril Ramaphosa for his complicity to murder workers in Marikana in 2012, and there is still no progress, and no update on what the South African Police Service has done about this case. Remember Marikana". Julius Malema and the EFF hope to get justice for the fallen heroes of the Marikana and their suffering families. But several people on social media have been calling Malema out and also attacking him for trying to resurrect an already forgotten incident. It all began during the remembrance day of the infamous Marikana Massacre.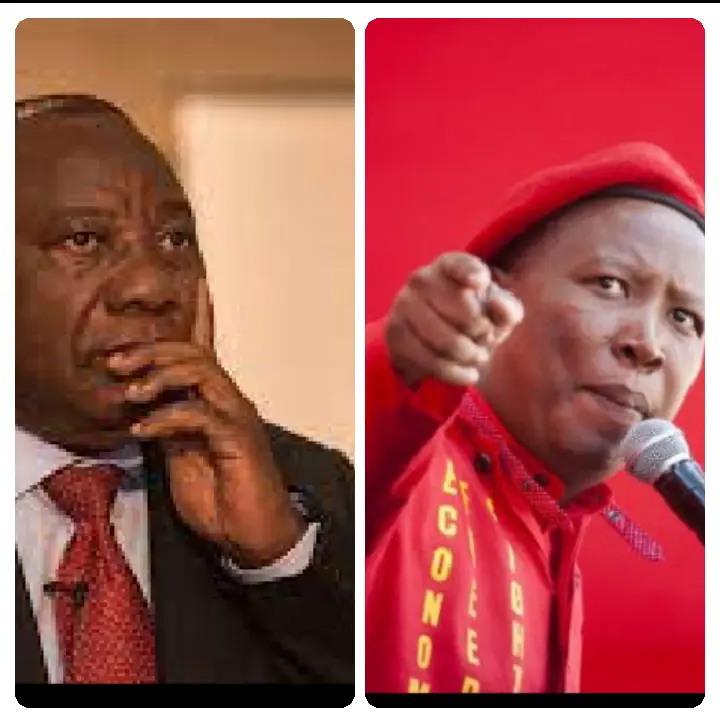 An EFF Member and a supporter of Julius Malema rejoiced and also shared the information to his numerous Twitter followers, "BREAKING NEWS : EFF to seek private prosecution certificate to prosecute Cyril Ramaphosa for Marikana Massacre if NPA fails to prosecute him. NPA given three months to act. Remember Marikana". Some people were asking what Malema and his EFF political party hope to gain by bringing fresh memories to the families of those who lost their beloved ones in that infamous incident. A South African who have been blaming the ANC for that incident wrote on Twitter, "It was exactly this day in 2012 when the SAPS massacred the mine workers who fought for R12,500 salary and better working conditions in Marikana. Until this day, no one has been prosecuted. May their souls rest in peace". Some followers of Jacob Zuma have been exonerating the embattled former president, saying that he was away from the country when the incident happened. They observed that it was president Cyril Ramaphosa who was then the vice president that was in the country when that ugly incident took place. 
Veteran journalist, Sophie Mokena wrote that, "When ANC stalwart Mother Winnie Madikezela Mandela said she will ask President Ramaphosa to accompany her to MARIKANA to meet the families, I was there. When she spoke to President Ramaphosa, I was there. When President Ramaphosa made a commitment to go to MARIKANA, I was there. Both former Presidents Thabo Mbeki and Kgalema Montlanthe wanted to go to MARIKANA after the Massacre. One day, I will tell you why they didn't go". A foremost news headline today reads, "As the country commemorates the 9th anniversary of the #MarikanaMassacre, President Cyril Ramaphosa has not yet lived up to his promise to go and apologise to the widows of the 34 Marikana miners who were killed by police during a wage dispute in 2012". This may be the reason Julius Malema and his political party, the EFF decided to drag Ramaphosa to court.