When We Got To Her Office, She Refused To Give Us Money, I Pulled The Trigger and Killed Her – Suspect.
When We Got To Her Office, She Refused To Give Us Money, I Pulled The Trigger & Killed Her – Suspect
The man identified as Banjo Adu is the 24-year-old leader of a four-man armed robbery gang who has been responsible for the death of six persons in Ondo state. Below is the photo of him;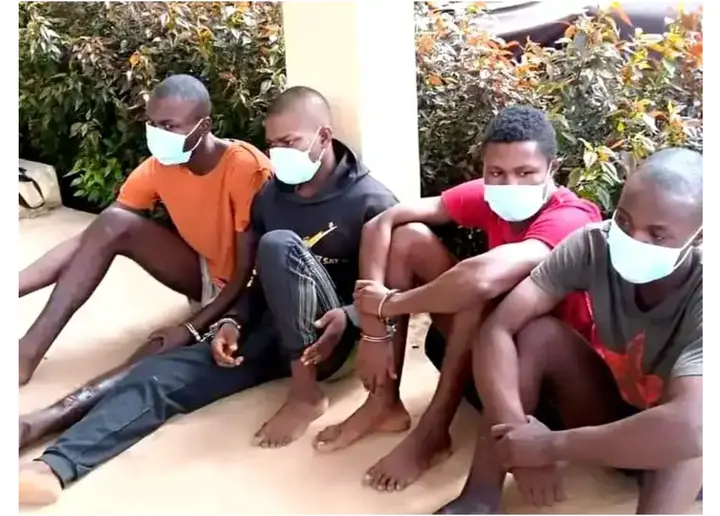 Furthermore, the leader of the armed robbery has narrated why he killed a female POS operator whose name is Miss Adetutu Nofisat Ibrahim in Akure, the Ondo state capital.
Additionally, it was revealed that the late 28-year-old Adetutu was a staff of First Bank in the state capital.
However, while Banjo and his gang members were paraded today, he confessed to newsmen that he killed the POS operator. In his words he said, "when my gang members and I got to the POS shop of late Miss Adetutu, she refused to give us money on time and I put the trigger on her and I killed her after which we made away with her money."
Banjo Adu further disclosed that he killed the woman after she delayed in giving them the cash that they had requested and if they had spent more time at her place, they could be caught by the police.
The state Police Commissioner, Bolaji Salami, said the suspects have made confessional statements and would soon be charged to court.
Nevertheless, the Ondo state commissioner of police has promised to bring the suspects to book and also promised them that they would not go unpunished for killing the innocent girl. What punished do you think should be placed the 24-year-old boy who allegedly shot the innocent 28-year-old girl to death because she refused to give them money on time?