Disturbing Video Of A White School Boy Beating A Black Boy Stir Up Reactions (Video)
Watch: Disturbing Video Of A White School Boy Beating A Black Boy Stir Up Reactions
A Disturbing video footage of a White school boy Suspected to be Bully, beating up black boy while his fellow White friends record the combat left south Africans in devastation, the video generated alot of controversy among south Africans on Twitter, who condemed the act regarding it as racism.
In the video footage, the Suspect white Bully engaged in a serious combat with the Black Boy, lifted him up and hit him on the ground, Repeatedly Punched the black boy on his face, while his fellow White school boys record the incident.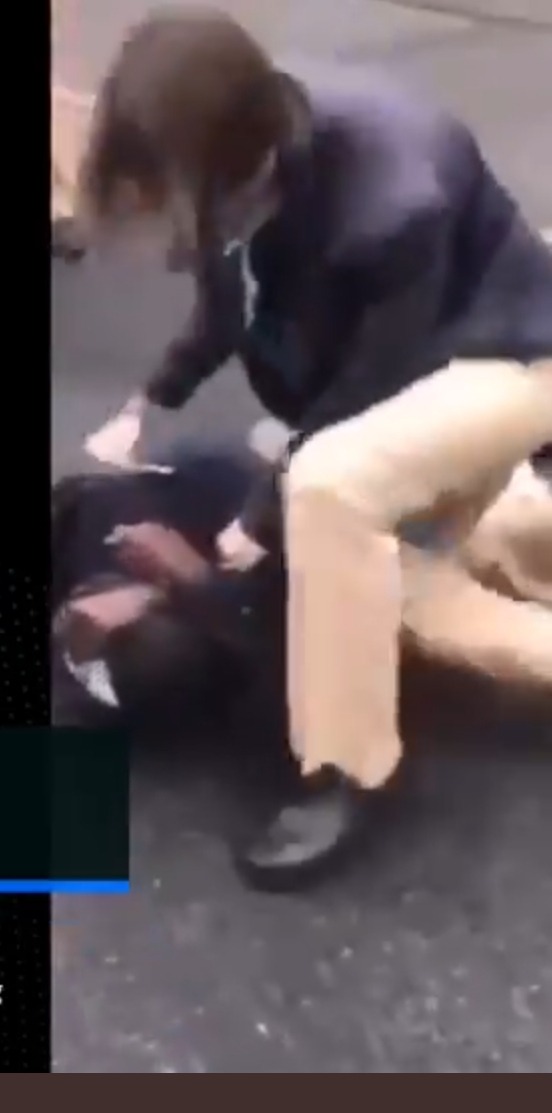 Some south Africans, Reacts from different perspective, saying there is nothing racist about this, it is just two white boy and a black school boy fighting, black school boys have to be strong to defend themselves.
Watch Video Below
Below are some Reactions by south Africans;
@Cele
Haai suka. I see two boys fighting. Like in any other fight there can only be 1 victor. Had the black boy been victorious, would we be saying same or we would saying celebrating and saying " we should normalise doing this to racists"? Let's not be blinded by hate & lose cause..🤷🏽‍♀️.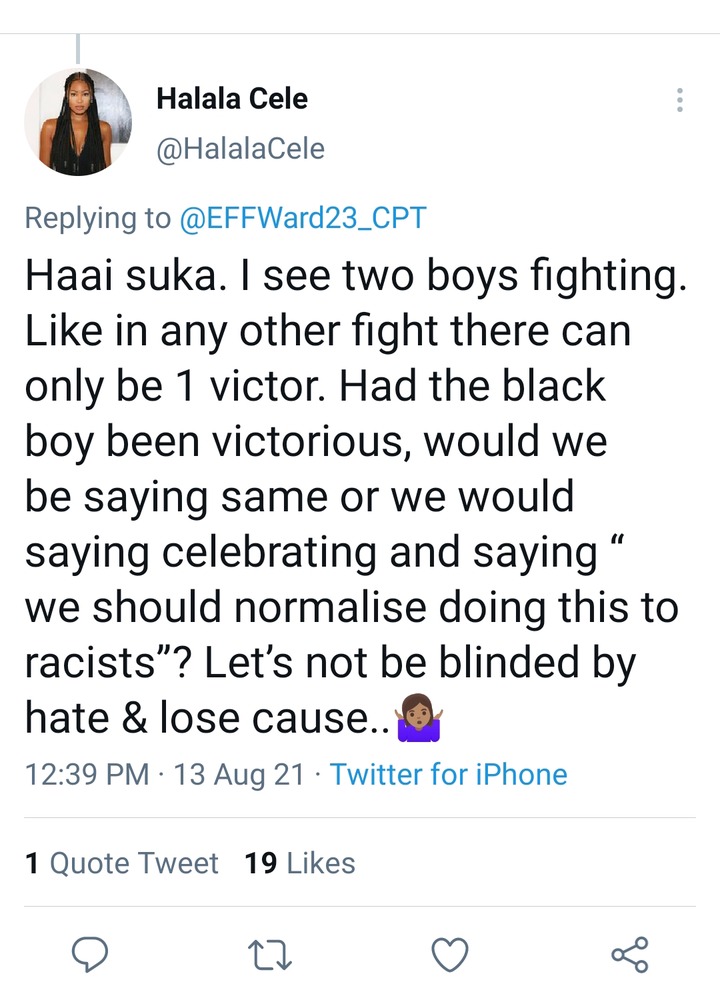 @Kg
Aow is 1 Vs 1 he must go learn to. Fight and call for round 2 dts is. U guys want to go to cape town ka bomo and u dont knw how. Eff took u to Durban now u want Capetown ey lona 🤣🤣🤣🤣🤔Ra lebona ey stout😂😂😂.
@De
Ai EFF is a joke straight… This is ono on one situation, every man for himself. There's no racism here. This Black must just be strong.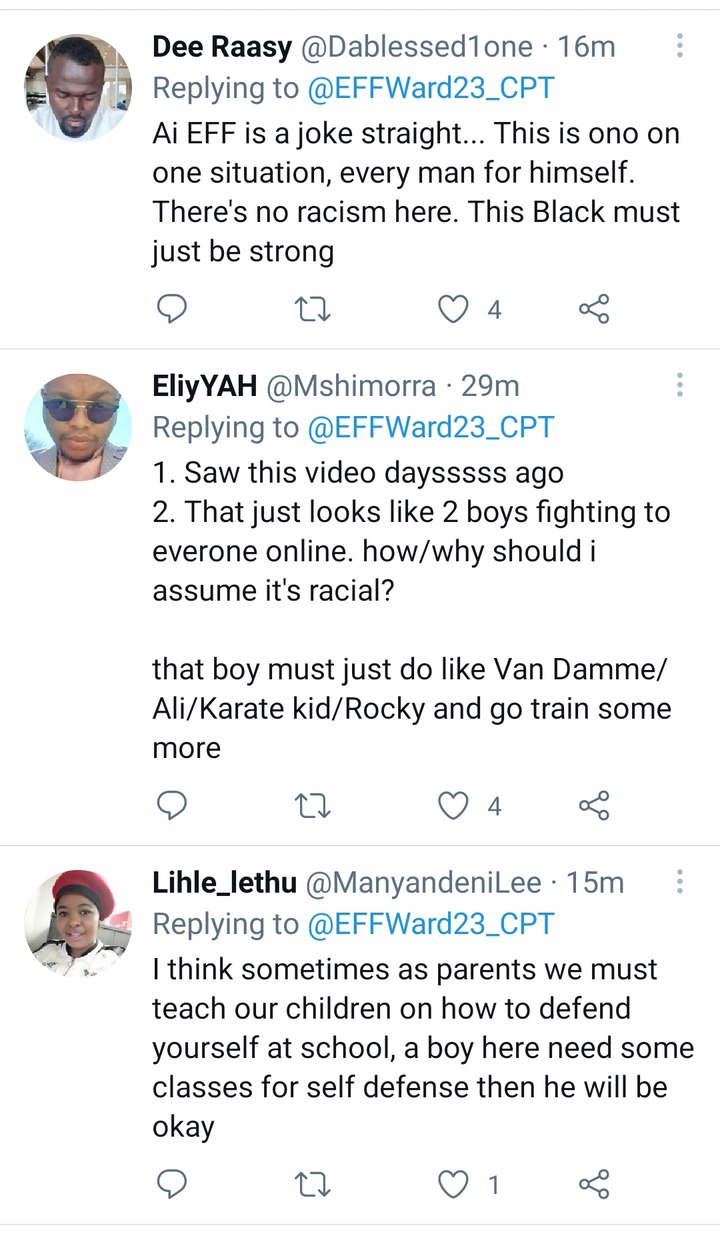 @San
You people must send these boys to rurals so they can to fight, look at this slayqueen being moored by a 16 year old white boy, damm ! https://t.co/7Ji2KAxzIk.
What can you say to this?