SABC Livhu Who Once Fake Mother Death, Locked Up His Wife And Daughter Beat Them Up (Video)
SABC Livhu Who Once Fake Mother Death, Locked Up His Wife And Daughter Beat Them Up
South Africans in one Accord are currently calling out SABC Livhu on Twitter after he Allegedly beat up his Wife and daughter left scares on their faces, the information is making sensation on the social media now, as south Africans protects, seeking justice for the young girl and Her mother who were badly maltreated by the Man.
People are exposing Also on the social media, that SABC Livhu is the same man who faked his mother death long time ago justs to make money from insurance, now he locked up Daughter and mother beat them up with bruise all their faces, screenshot and Video footage shared on Twitter confirmed the information to be true and authentic.
@Firts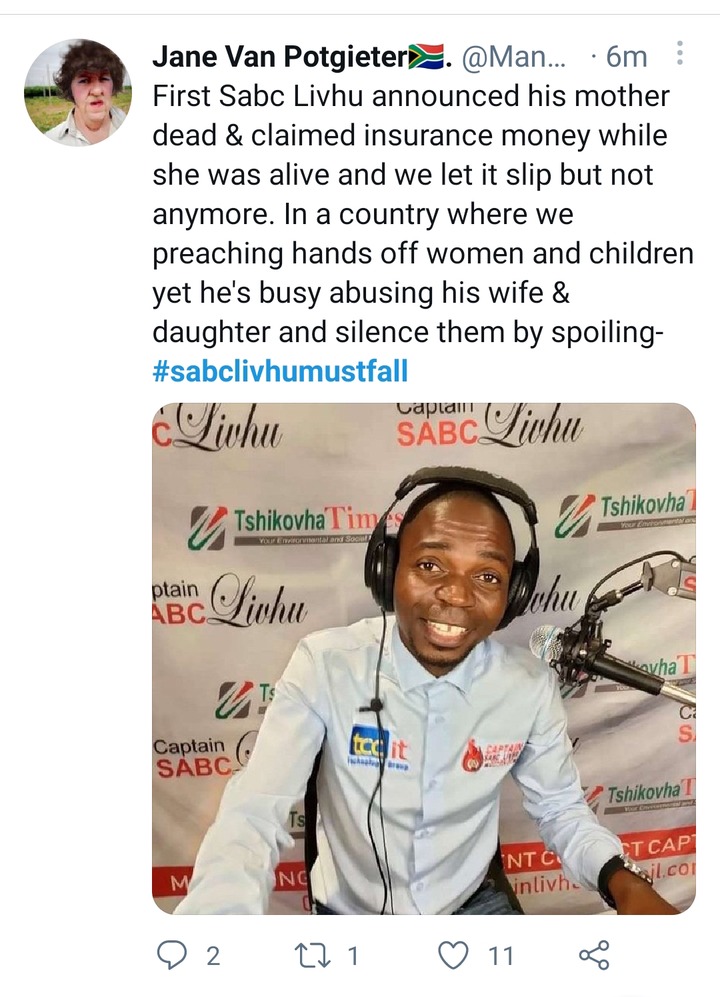 First Sabc Livhu announced his mother dead & claimed insurance money while she was alive and we let it slip but not anymore. In a country where we preaching hands off women and children yet he's busy abusing his wife & daughter and silence them by spoiling-
#sabclivhumustfall https://t.co/y8HZUPpv48.8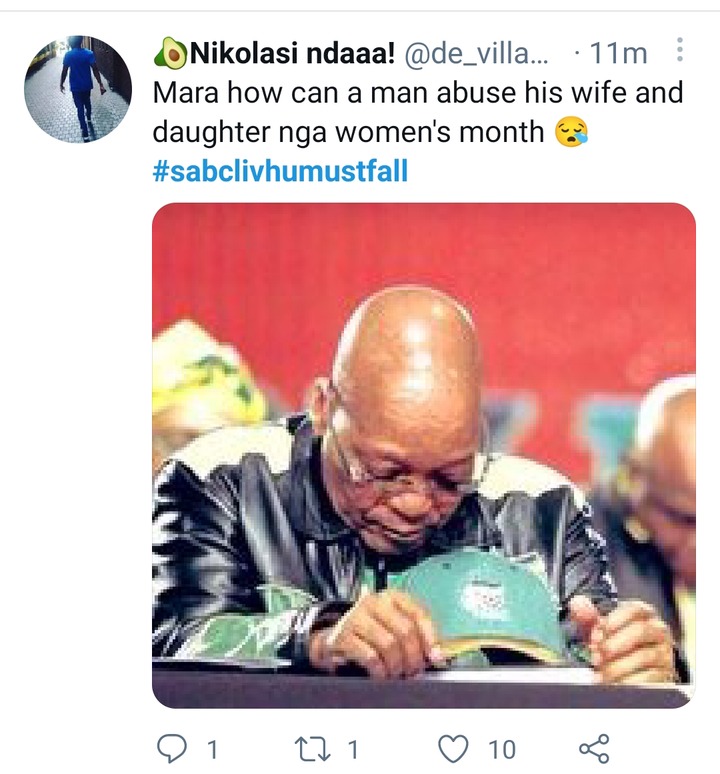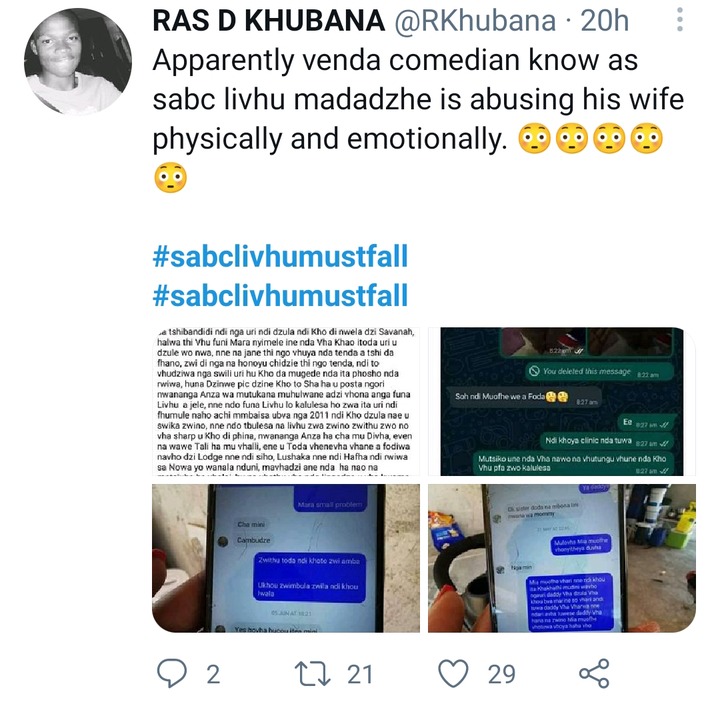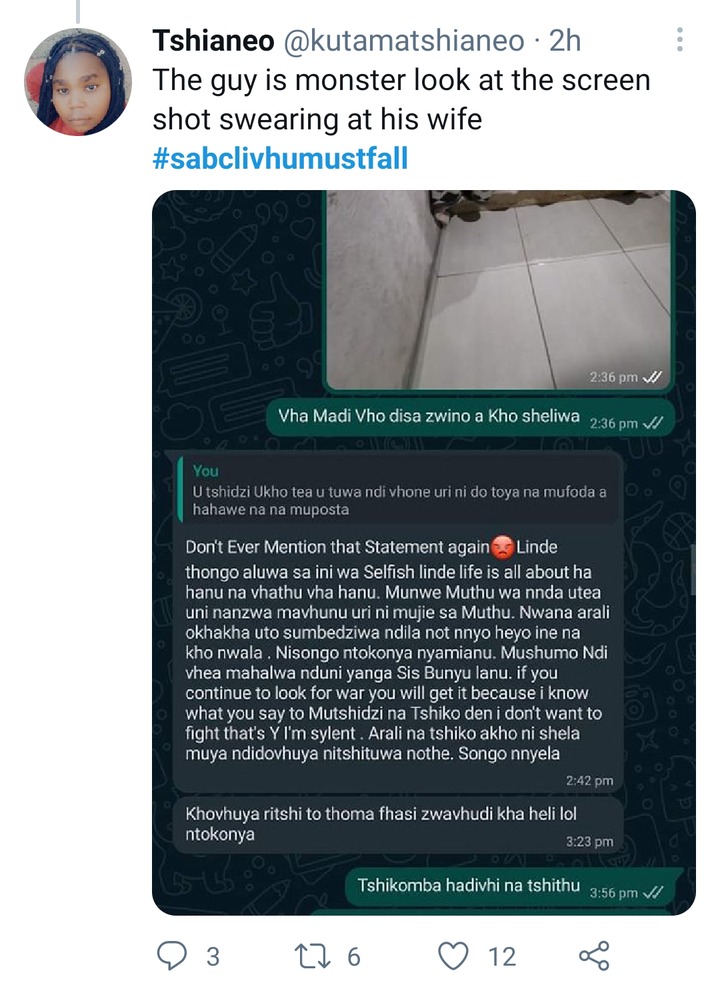 @Dp
Instead of wanting him to be canceled. Demand that the law must take its course and the child should be removed from such an abusive environment #sabclivhumustfall.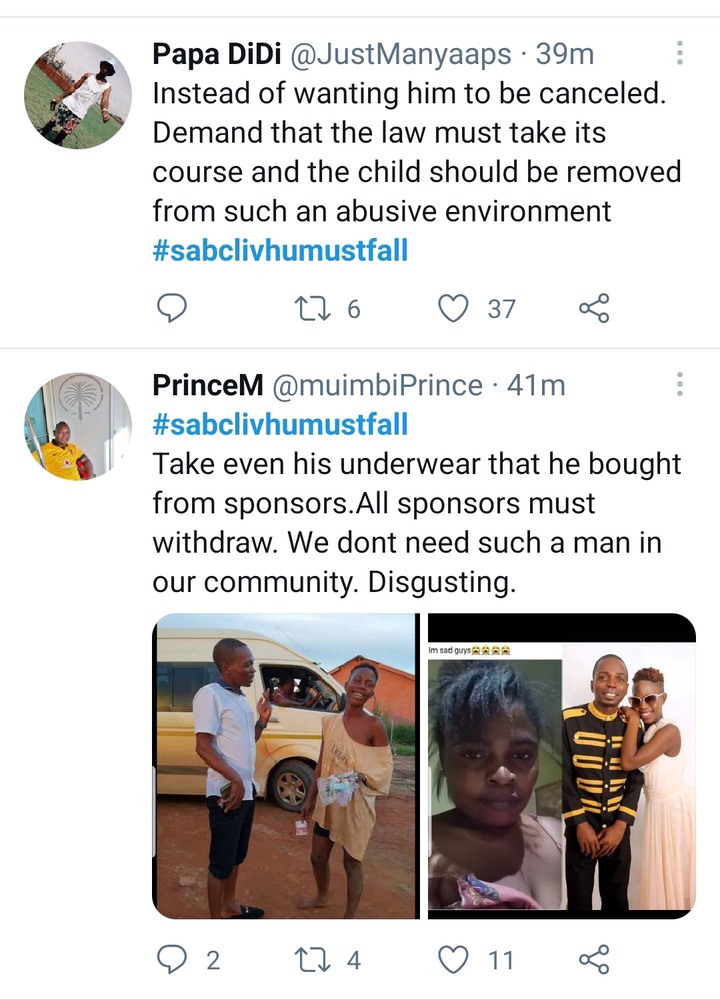 Watch Video Below:
What can you say to this?