Mpuru What'sapp chat before The Accident Exposed (Read Chat)
Mpuru What'sapp chat before The Accident Exposed (Read Chat)
Yesterday news broke that ama piano musicians Killer Kau , Mampuru and Khanya Hadebe has passed away .The three of them were on their way to a gig they had been booked for in Rusternburg. The car they were in collided head on with another vehicle and everyone in both vehicles passed away.
A friend of the Mampuru has released the last whatsapp Chat Between her and Mampuru and Mzansi Noticed something strange about the chats .The way Ladydu was emphasizing on prayer to Mampuru came off as weird .See the whatsap chat below .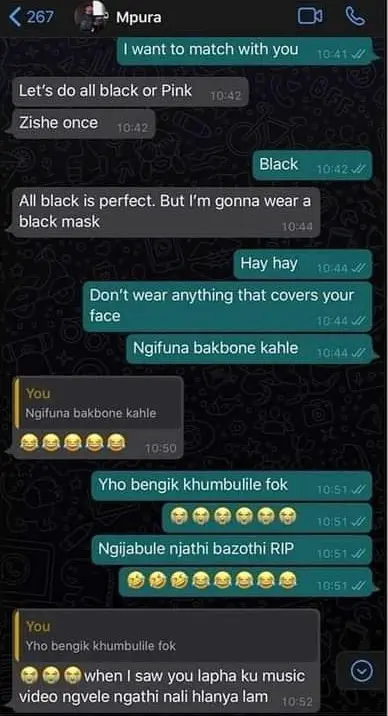 LadyDu told Mapmpuru to pray more than three times in the chats.Later that day the three got Invloved in the car accident .Did she maybe know that something will happen to them thats why she was encourgaing him to pray .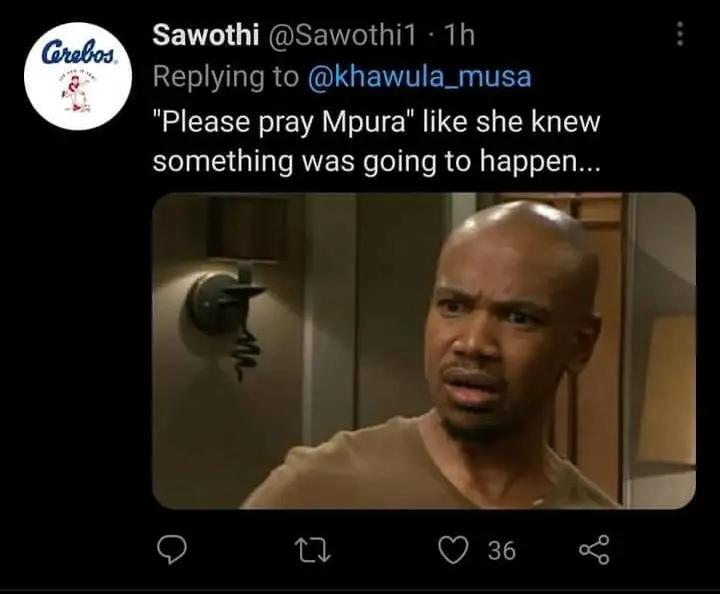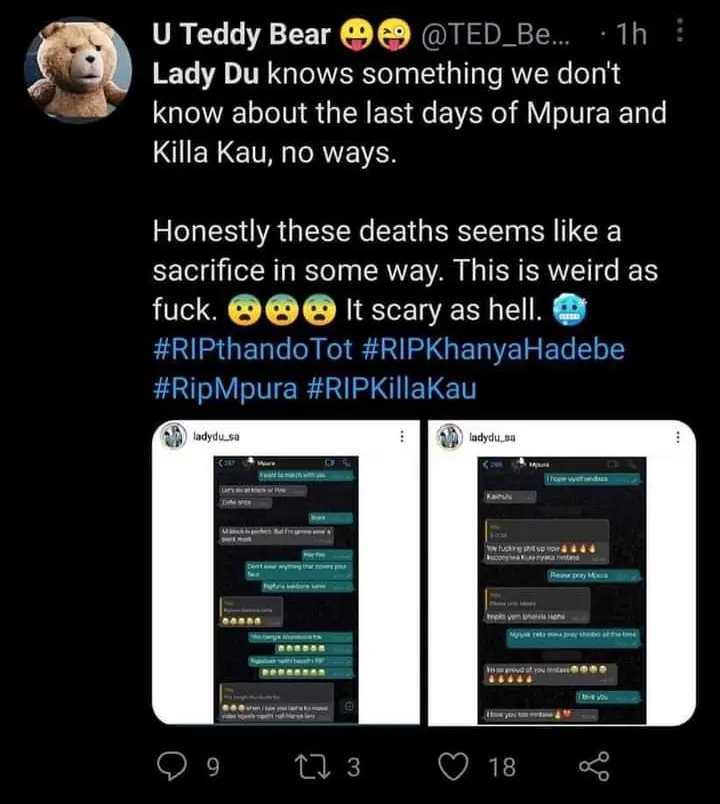 South Africans reacted to the chats that are now all over social media .Many believe that LadyDu knew what was going to happen to the boys in their trip .People now think their deaths were some sort of scacrifice .Thats why Ladydu knew what was going to happen .This sort of things happen a lot in the Entertainment industry where people are after fame ,money and power.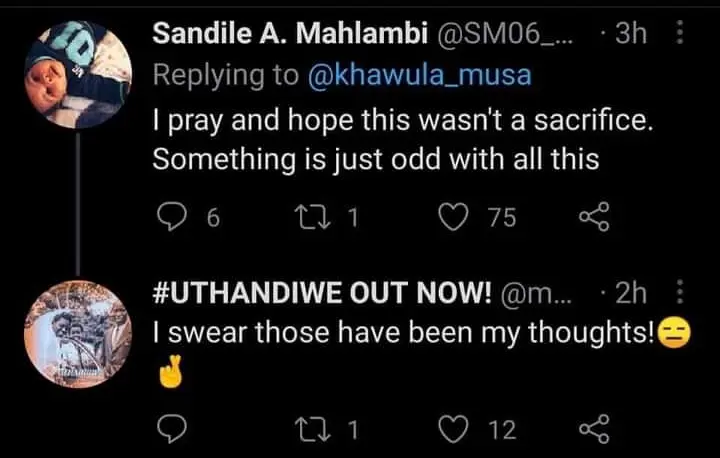 Others are speculating that maybe they were drunk annd driving .Thats what might have caused the accident .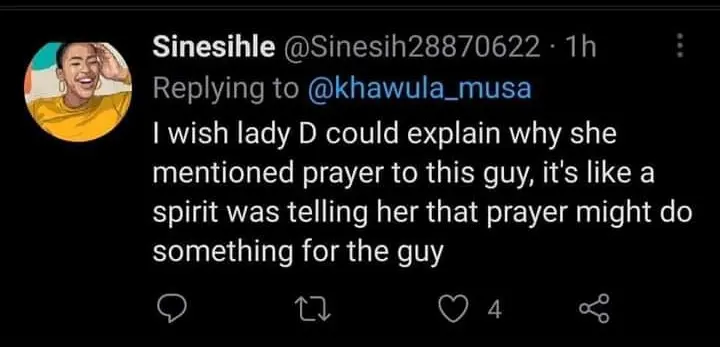 Never the less their deaths still cuts deep because they were young and at the peak of their careere were finally things were going well for them .They had released several hits and were getting bookings left right and centre .What happened to them is truly sad .
What do you think about this leave a comment down below lets talk about it. Thank you for reading today's article make sure to like comment and follow for more articles from me. Remember to share this article to all your friends and family and comment down below lets talk about it.