"We Reject The Mayor Of JHB", He Is A Foreigners And Can't Be Our Mayor- South Africans Cry Out
"We Reject The Mayor Of JHB", He Is A Foreigners And Can't Be Our Mayor- South Africans Cry Out
South Africans in Johannesburg are currently protesting on the social media over the new elect of a Zimbabwean National as the mayor of JHB, south Africans react to the information in a furious manner, declaring to the government that they can't accept a foreigner from Zimbabwe to rule over them as mayor in johannesburg.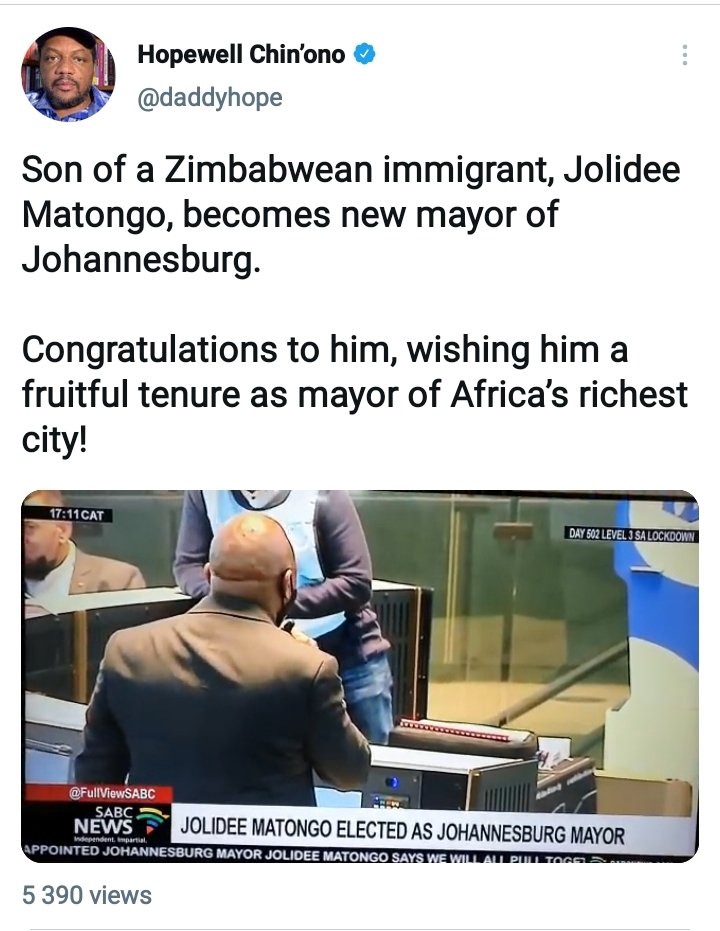 @Top
I lost hope😭, otherwise I am totally drained Johannesburg is gone it might also be renamed. Zimbabweans never had our interests, they are here to milk and take from us.
Foreigners are selling sweets in JHB and at night it becomes a no go area for South Africans, the situation will never change. A Zimbabwean just became a major, he will never deport illegal [email protected]_jolidee
#WeRejectMayorOfJHB https://t.co/m4u0t47toG
People believe that the Zimbabwean National made Mayor of JHB will never fight Corrupt, he would handle things with levity since he is not a bonafide citizen of south Africa, he would never had the interest of the country in mind, because of that south Africans vowed to do all their possible best to make sure the Zimbabwean National is removed from being the mayor of JHB.
This can not happen while we are still alive, south Africa is our home, we have no other place to Deal, south Africans declares on Twitter.