2 Ways To Keep Great People Around You – Apostle Suleman (VIDEO)
2 Ways To Keep Great People Around You – Apostle Suleman (VIDEO)
Almost everyone is aspiring to be great. No one wants to be associated with poverty let alone been poor. But the truth is that greatness doesn't come by folding of hands instead by consistent hard work and looking up to God for directions.
The Senior pastor of Omega Fire Ministry, Apostle Suleman in the recent video he dropped on his Twitter handle, he has explained two simple ways one can keep great people around him or her.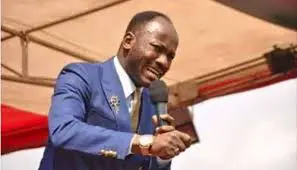 According to him, there is no great man in this life, there are only helped men. He said, everyone you see today who appeared to be outstanding in any endeavor, any given career, was helped by someone.
You might be crying why God has abandoned you, he haven't forgotten you, the problem is that you have met people but you don't know how to handle them. He went on to mention those two things someone can do to sustain the great men and women around them.
1. HUMILITY
Apostle Johnson Suleman said, there are roommates, classmates, flatmates, age mates, course mates but there's never anything like grace mate. He added, when your former school mate gets elevated before you, be humble and get help.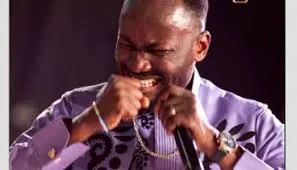 Stop looking down on them because you knew them before when they had nothing, because you went to the same school with them. For instance, the president today, back then he has classmates who probably will be calling him by his names but today, they will likely address him as "Mr. President".
The life without humility is headed to humiliation. When people are on the same level with you, treat them for who they are, love them. But when life lifts them above you, treat them for what they're, honour them.
"Poverty is a mindset not an absence of abundance but presence of arrogance. Some people are so arrogant even in poverty which is not good. If you must get blessed or get help from people, you must humble yourself. When you get to their office call them by their titles not the nicknames you know him with before" Apostle Johnson said.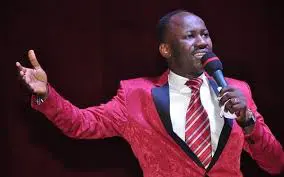 2. CONTRIBUTING TO THEIR RELATIONSHIP
Another way you can keep great people around you according to Apostle Suleman is, always be contribute to the relationship of those great people. Never go to see them empty handed, no matter how little you consider that "present" to be, try to avoid going empty handed.
Watch Video Below:
What do you think about this? Let's hear you.