2 Spiritual Sons Of Pastor Chris Oyakhilome Who Are Not From Nigeria.
2 Spiritual Sons Of Pastor Chris Oyakhilome Who Are Not From Nigeria
The Bible said concerning John the Baptist, "He was a burning and a shining light: and ye were willing for a season to rejoice in his light." In the same fashion that many came to John to be their mentor, many have also become disciples to preachers like Pastor Chris, who isn't from their country. 
Paul was a mentor to Timothy, but Timothy wasn't a Jew, however, he recognized the grace of God upon the life of Paul the Apostle, and as such followed the teachings and doctrines of Paul.
One way to know a man who has influence – is by how many people he has raised in the line of his profession. When your impact becomes global, people from all over the world and all walks of life will come to you to be their mentor.
Elijah the prophet wasn't from Israel but he had a follower called Elisha who was a Jew.
Although many in recent years have asserted that there isn't any need for a spiritual father, they may be right to some extent. However, if you want to avoid making some costly mistake on the journey of life, you will need the counsel and guidance of those who have gone ahead of you.
Moreover, there are blessings of God you will never be able to receive except it is passed down from one who has gone ahead of you in ministry. Joshua knew the ways of God, but Moses needed to anoint him with the Spirit of wisdom by laying hands on him. From that day, he became respected by the Israelites, and then they began to honor him as their leader.
These ministers who are spiritual sons to Pastor Chris followed him because of the reasons cited above, and many more.
1. Prophet Uebert Angel
Uebert Angel who is from Zimbabwe is the founder of Spirit Embassy, a church whose headquarters is based in the United Kingdom. Pastor Uebert claimed to have received the vision of pioneering Spirit Embassy while he and his wife, Beverly, was watching Pastor Chris' new year eve service in 2005 on Tv. After which they founded their ministry in 2007.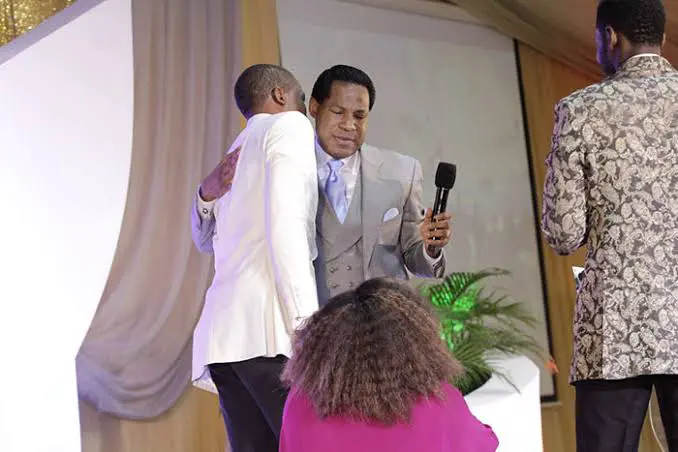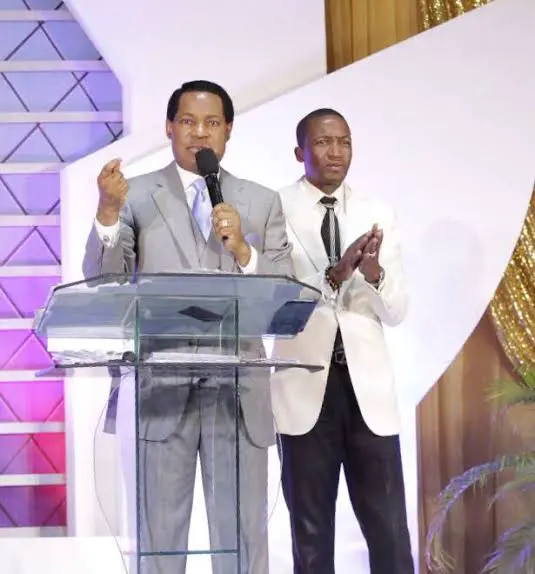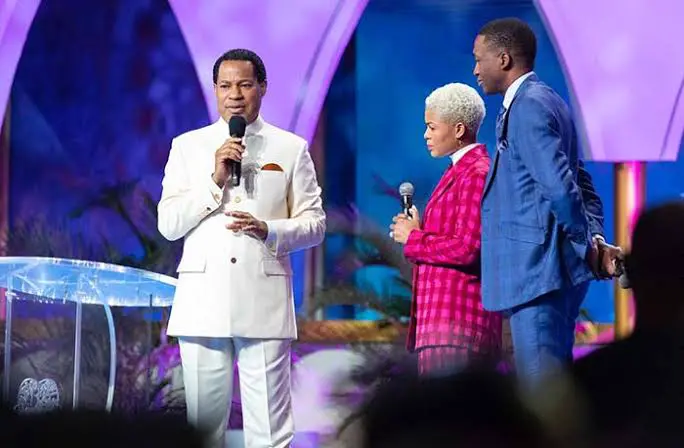 Photo: Pastor Chris, Prophet Uebert Angel and his wife, Beverly Angel at a Christ Embassy program.
Pastor Uebert Angel stated in his Instagram tribute to Pastor Chris in 2018, that he is a spiritual son to the healing televangelist.
2. Pastor Jella Jr Wojacek
Pastor Jella was on set with pastor Chris during one of Christ Embassy's global telecasts.
Pastor Jella Wojacek is the founder of You Church, Switzerland. He is of Swiss descent. Pastor Jella started following Pastor Chris in 2006, after coming in contact with a daily devotional authored by Pastor Chris.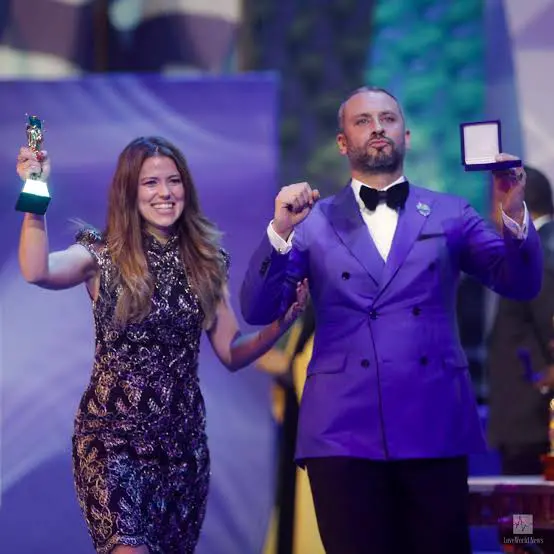 Pastor Jella and his wife, receiving an award from Christ Embassy. Photo Credit: LoveWorld News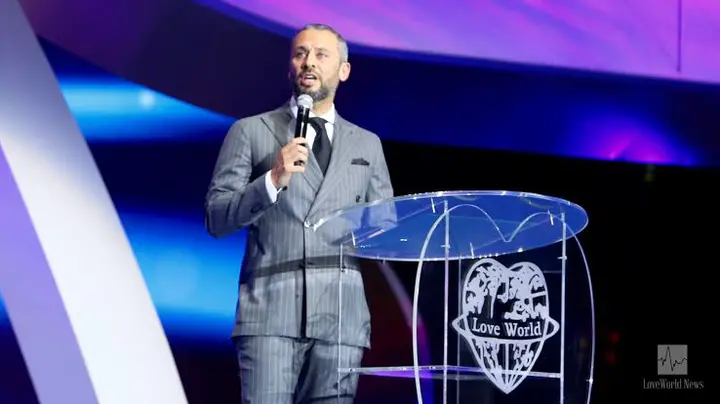 Pastor Jella Preaching in one of Christ Embassy's services. Photo Credit: LoveWorld News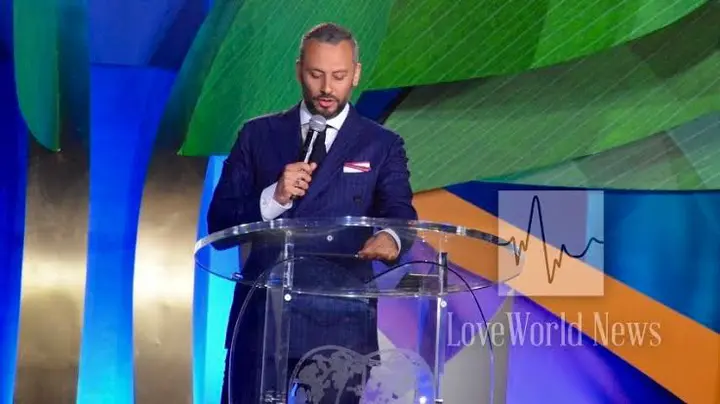 Pastor Jella is one of the sons of Pastor Chris who often visits the clergy from time to time.