(Video) Child kidnapper Turns into animal and enters his victim's Compound to Steal Children in Benin City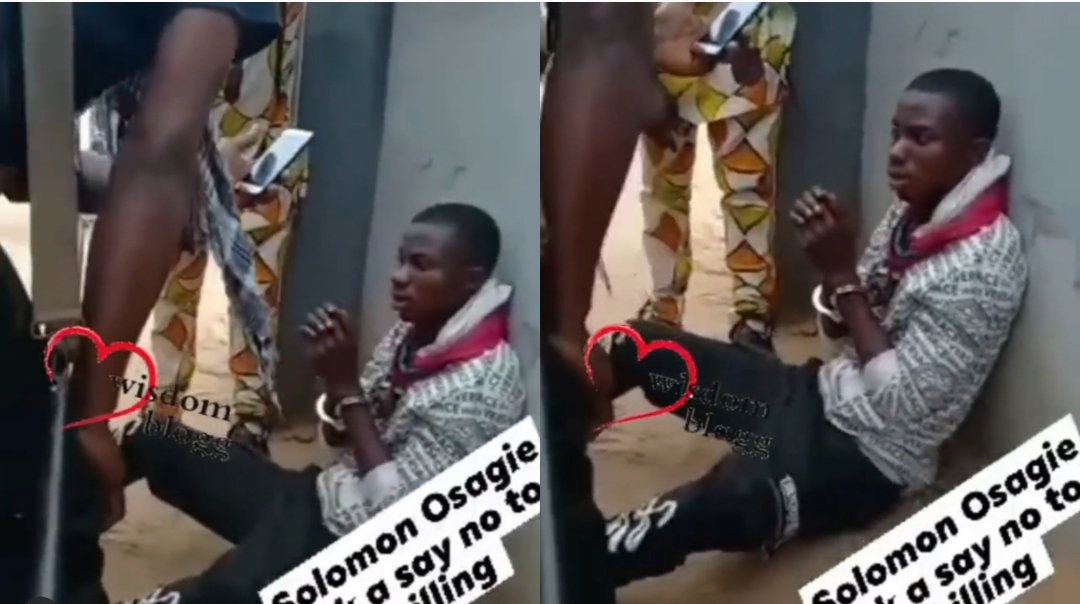 (Video) Child kidnapper Turns into animal and enters his victim's Compound to Steal Children in Benin City
In the trending video, the kidnapper was seen sitting on the ground while a vigilante officer was interrogating him. During the process, the kidnapper says that he drove all the way from Ebonyi state to Benin to kidnapped the yet-to-be children of the woman.


The victim (the woman and mother) was heard thanking God and thanking the God of KMCC or KFCC pastor. The grateful woman showed the compound the kidnapper entered by changing into an animal.
Pay Attention: To Get Viral Videos And Latest News


The vigilante man collected the "charm" he tied round his neck. After the video went viral, Nigerians rushed to social media to knock the woman for thanking the God of her prophet.
Watch Video below:
What can you say to this?