[VIDEO] Protest Erupt In Cotonou As People March In Solidarity For Sunday Igboho
Loyalist of Sunday Igboho took to the street of Ibadan and Cotonou to protest against the arrest and extradition of the yoruba warlord, Koiki media said one of the condition given for the release of Sunday Igboho is if people can prove that Igboho is a law abiding citizen.
Disclosing this via Koiki Media, Olayomi Koiki said the solidarity protest was one of the conditions given for the release of Sunday Adeyemo, Olayomi Koiki urge his loyalists and followers to converge at Igboho's Soka Ibadan residence for the demonstration.
However, aside the solidarity protest in Ibadan, some people stormed Benin Republic to protest the release of the yoruba warlord and activist who has spent his second night in the hands of security operatives in Cotonou.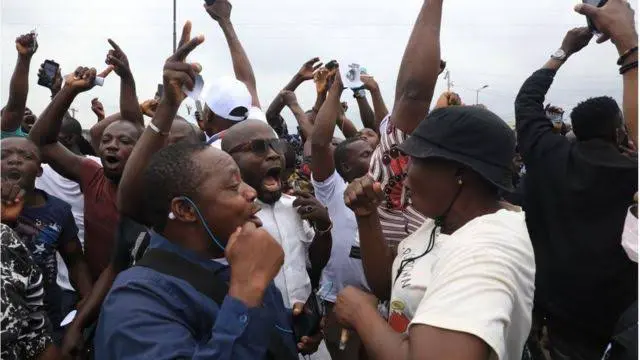 Watch Video below:
What do you think about the action taken by the yoruba warlord loyalist, you can let us know your thoughts on this by using the comment box below.