Man Discovers What His Friend Hid In His Water System Toilet After He Accepted Him In His House
A video has surfaced on Instagram about how a man was lamenting about the odd behavior of his friend whom he allowed to stay with him in his house. According to the man's narrative, he helped his friend to be making money from where he was employed only for him to be stingy towards him.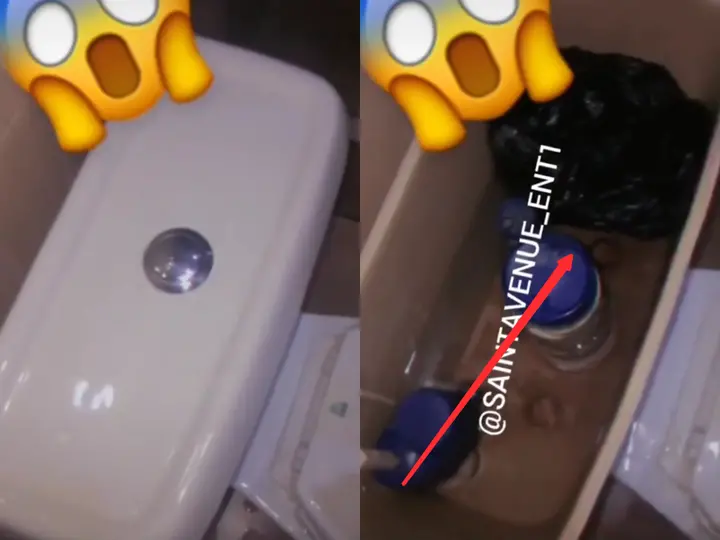 He decided to make a video to show the world what his friend hid in his toilet, he said "This is somebody that where I work is not employed there but because of my influence he comes around and he makes sometimes 40k, 50k, 60k, 70k and so on. Just yesterday, I involved him in a small business and he still achieved 20k out of that business".
He further explained how he has been treating him nicely, he said "They bring food for me but we eat together, not quite long ago I wanted to take my bathe only for me to discover that he is hiding klin of N150 in the WC".
You see this life, somebody I put in my room, sleeping in my room and doing everything. How can I feel free staying in the same room with somebody like this, just yesterday he gained up to 70k from me and he is hiding klin of N150 inside the WC, I'm just confused".
After Saint Avenue Ent_1 shared this video on Instagram, it got some users talking and expressing their thoughts. See some screenshots of the comments and reactions below:-