Department Of Education Is Hiring Zimbabweans With Fake Qualifications- Mzansi Cry Out On Twitter.
As the antagonisms between south Africans and Zimbabweans is yet to be unresolved, alot of things have been happening in the country which is not pleasant following the demand of south Africans to strip every foreigners of their jobs in south Africa until every single south Africa citizens are working before considering hiring foreigners in jobs that are not Demanding in the society, due to this a south African exposed some information on Twitter that left many people in the State of devastation, the south African Reveals that it has come to the notice of the public that the department of education are now found of hiring Zimbabwe foreigners who are lacking proper documents.
He went further to explain that, instead of them to employ south Africans who are having qualification, they prefer to hire foreigners With Fake Qualifications and this is not right.
@Indeo
Why Is the Department Of Education Hiring Zimbabweans with Fake Qualifications while We have South African Graduates Unemployed ? Why Is Our Tax Money Being Used To Look After These Foreigners?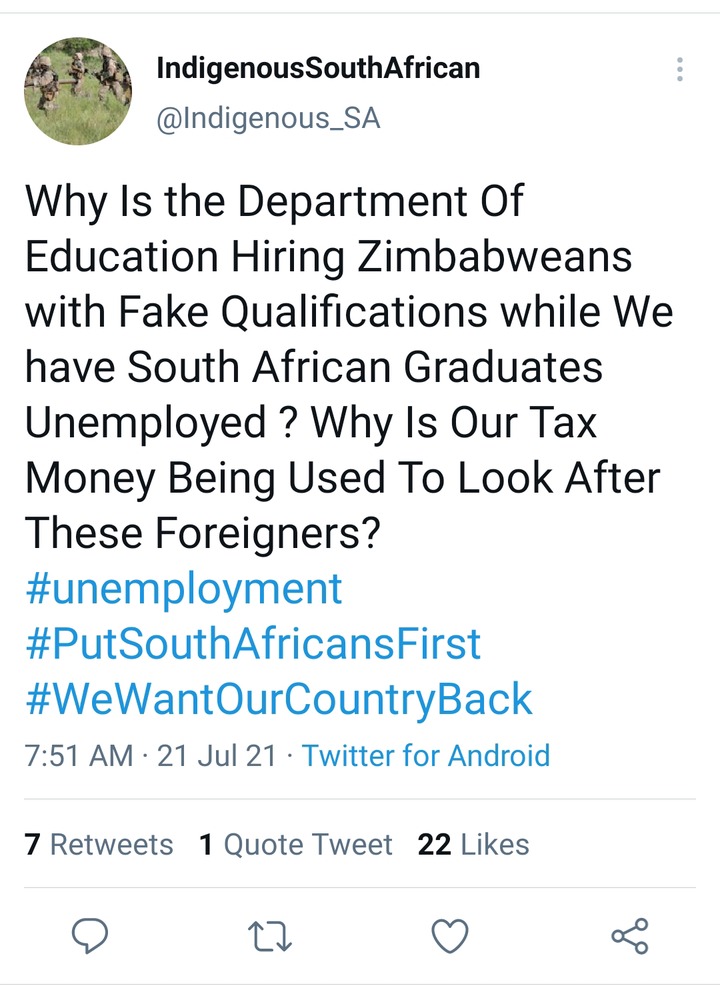 Some south Africans then reacted that Zimbabweans are not that skilled as they present themselves to be.
@Frank
Zimbabweans are not as highly qualified as what they make out to be. I have seen the degrees that some have obtained online and when searching, I can't find the institutions. Made up degrees in a Cafe..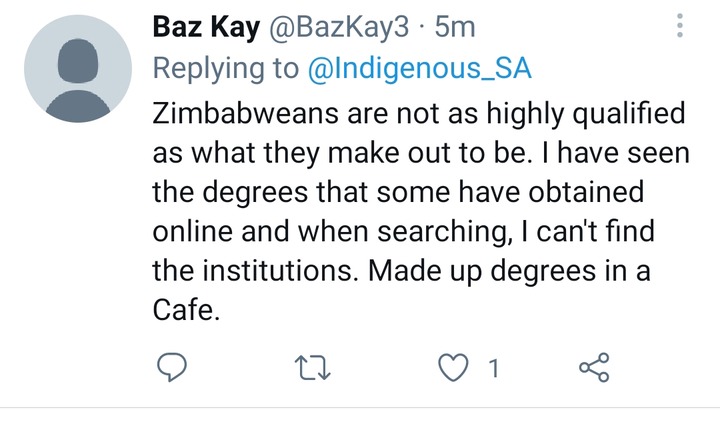 What can you say to this?