"Having Sugar Daddies Is Better Than Following All These Small Boys" – Lady Boasted
In what many assume to be her way of divulging that she is chasing wealthy sugar daddies, Abike Arabmoney, a well-known Twitter slay queen, has finally given Nigerians a look into the source of her extravagant lifestyle by revealing that she is after wealthy sugar daddies.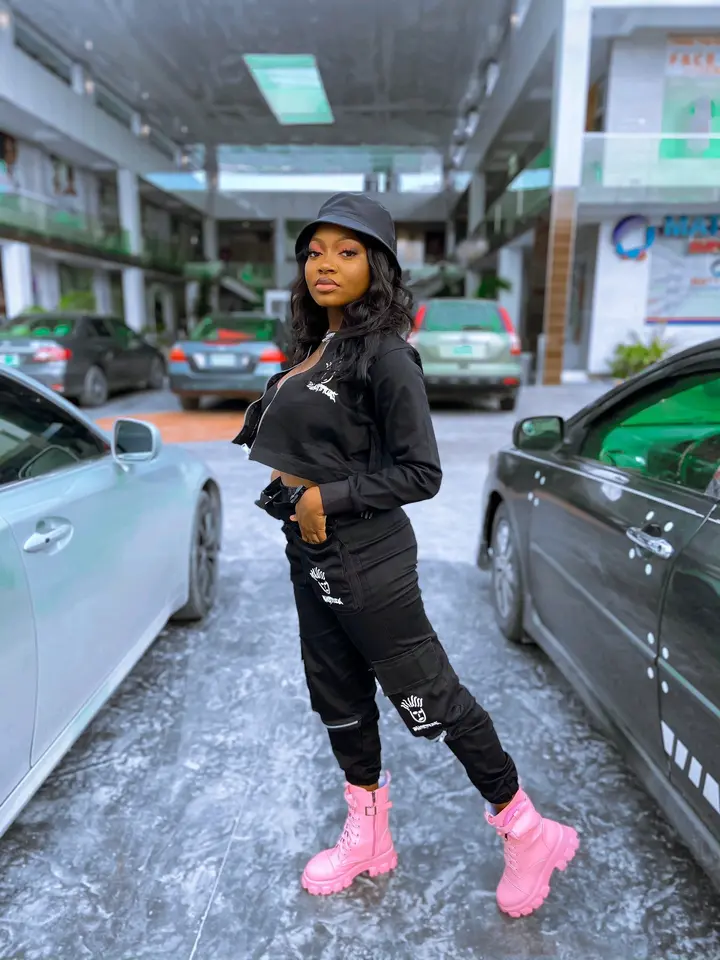 Abike, who is known for posting photographs of herself wearing high-end designer clothing and shoes, made a controversial comment on her Twitter account, advising young women to dump their young partners and look for wealthy sugar daddies instead.
Sugar daddies are the only ones who can provide young girls with the luxurious lifestyle that they seek. She believes that dating young guys, or "little boys" as she refers to them, is a waste of time.
She made the point that tiny males often have nothing to contribute, and that the majority of them can only afford to pay their partners N9,000 to get their hair done. Advising sugar daddies to increase their contributions.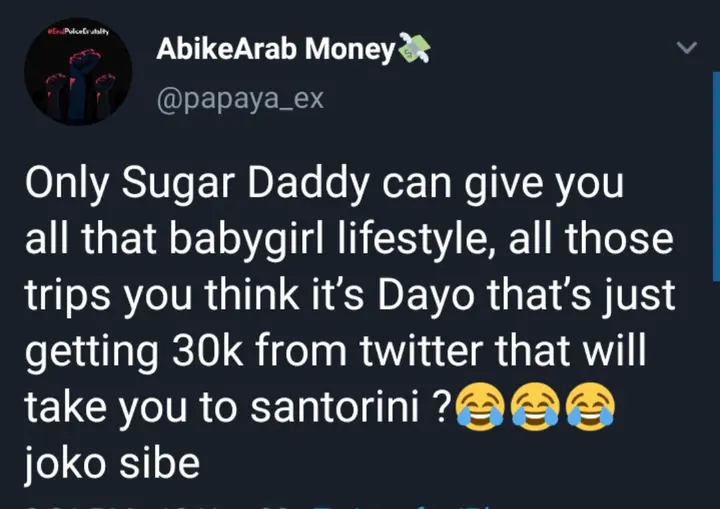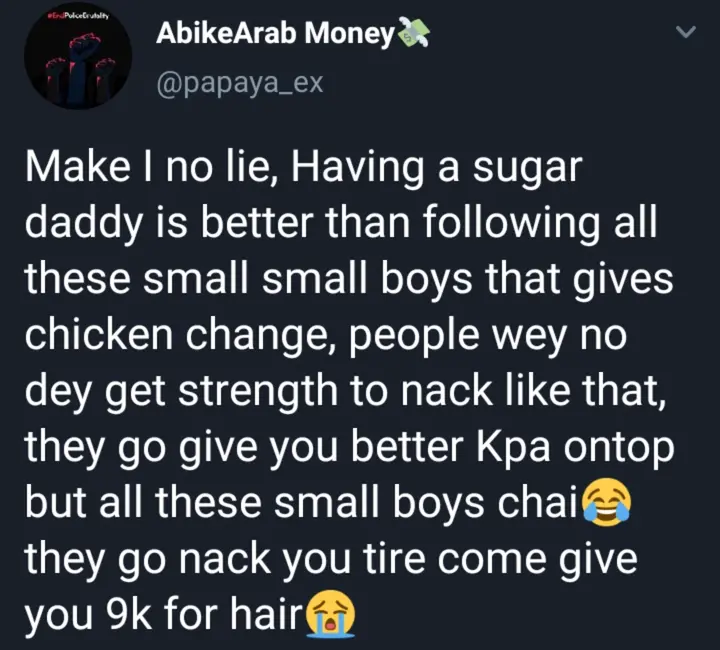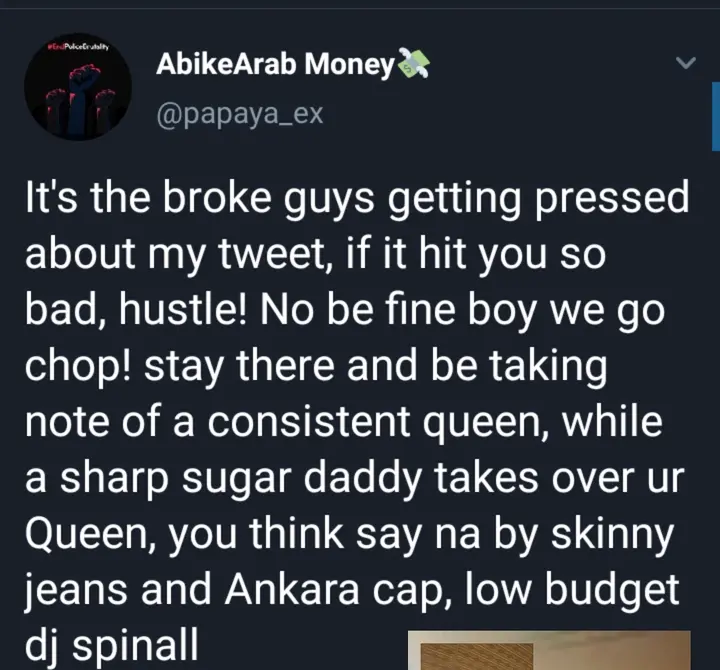 "Make no mistake, having a sugar daddy is preferable to following all of these small small boys that give chicken change, people who don't have the strength to nack like that, they go give you better Kpa ontop, but all of these small boys chai they go nack you tyre come give you 9k for hair," she stated.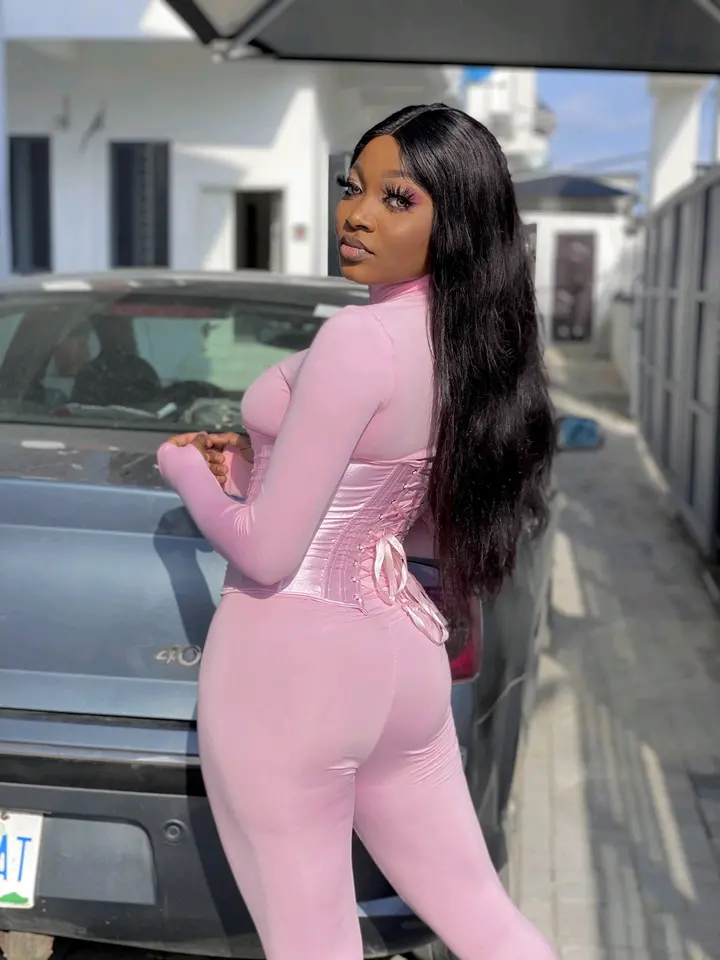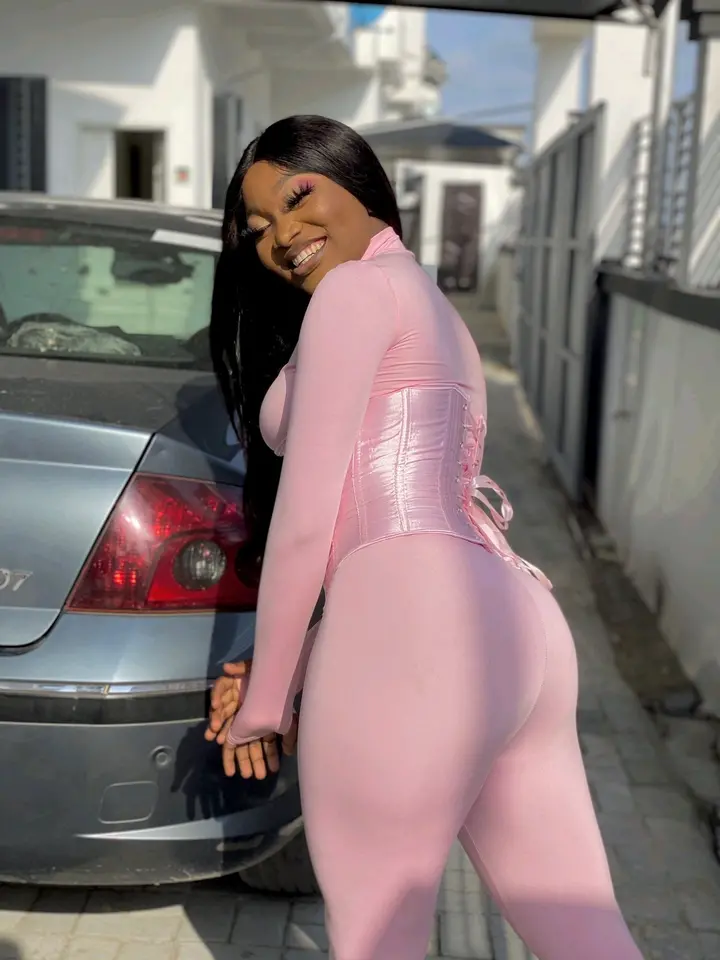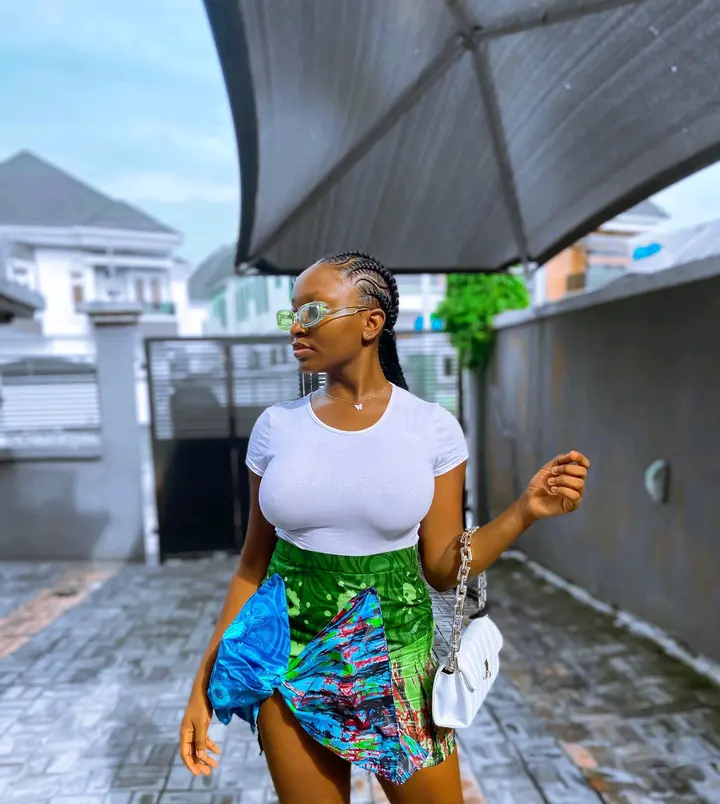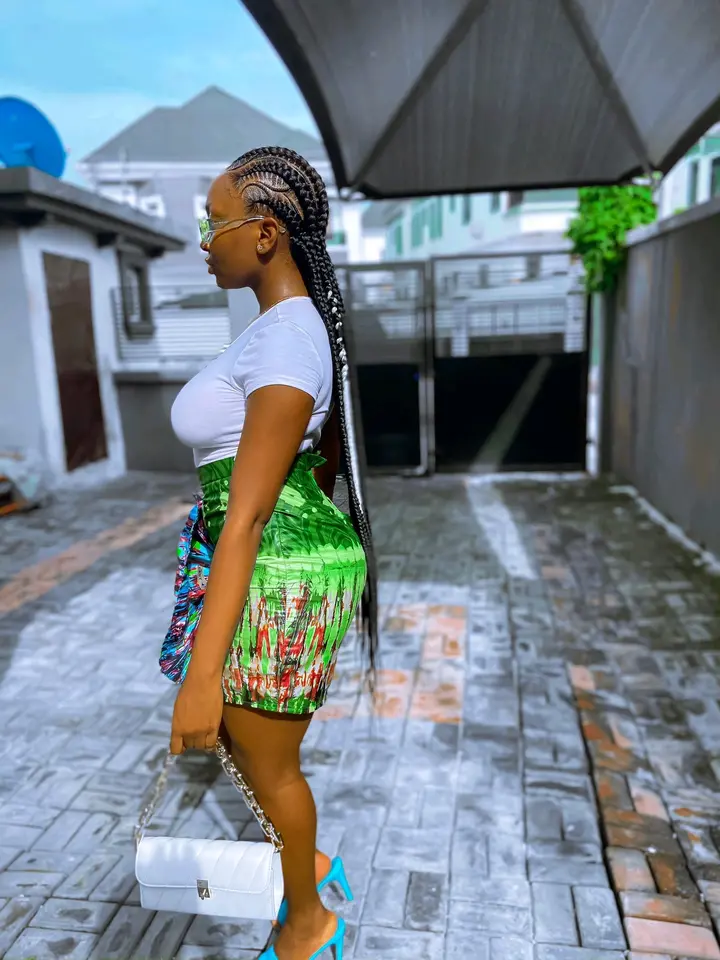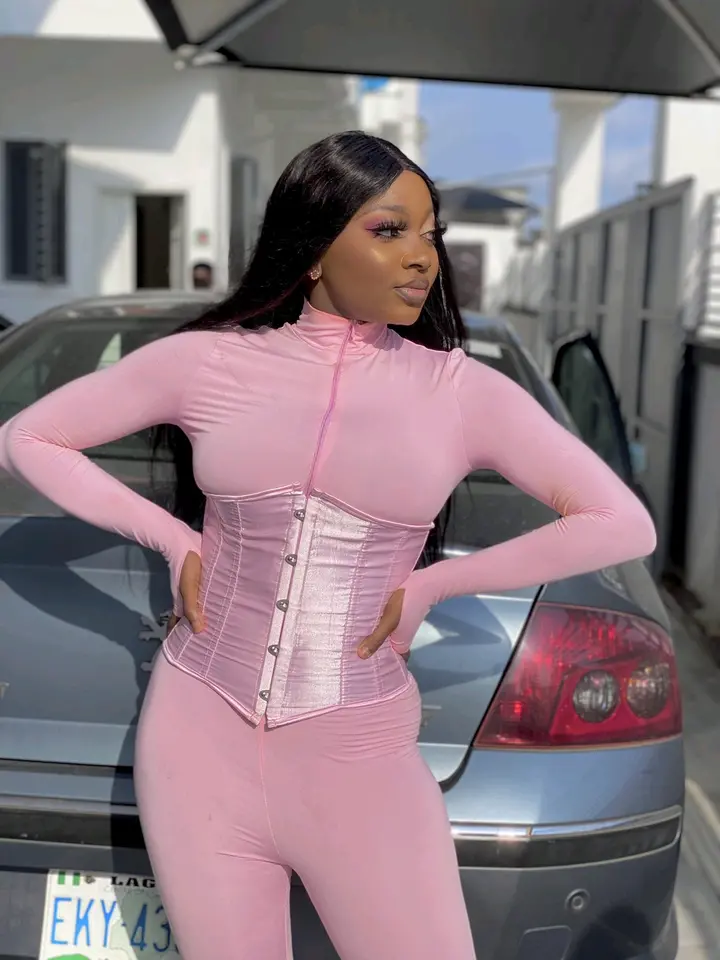 She continued by saying that "Only a Sugar Daddy can provide you with all of the luxuries of a babygirl lifestyle, as well as all of the vacations you dream of taking with Dayo, who is just been paid 30k from Twitter, to Santorini. jakob sibejak"
She has gotten a number of negative responses from those who have commented on her post. Some of them were perplexed as to why she was encouraging young girls to sell their bodies for cash. Others have stated that the same manner she is pursuing other people's spouses is the same way young ladies will pursue hers.