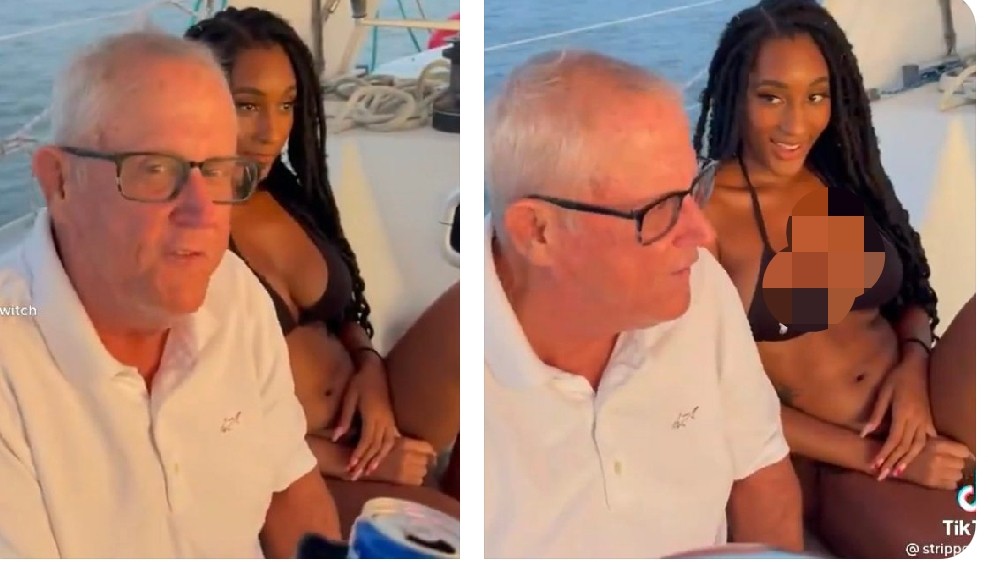 See What a White Sugar Daddy Was Spotted Doing Inside Boat With a Black Lady (Video)
South Africans always have something to say about any video footage posted on the social media, this time around video footage of a white sugar daddy chilling with a black lady left many south Africans in state of devastation wondering what could an old man be doing with a young lady, some people believe that the lady is just a promiscuous looking for money.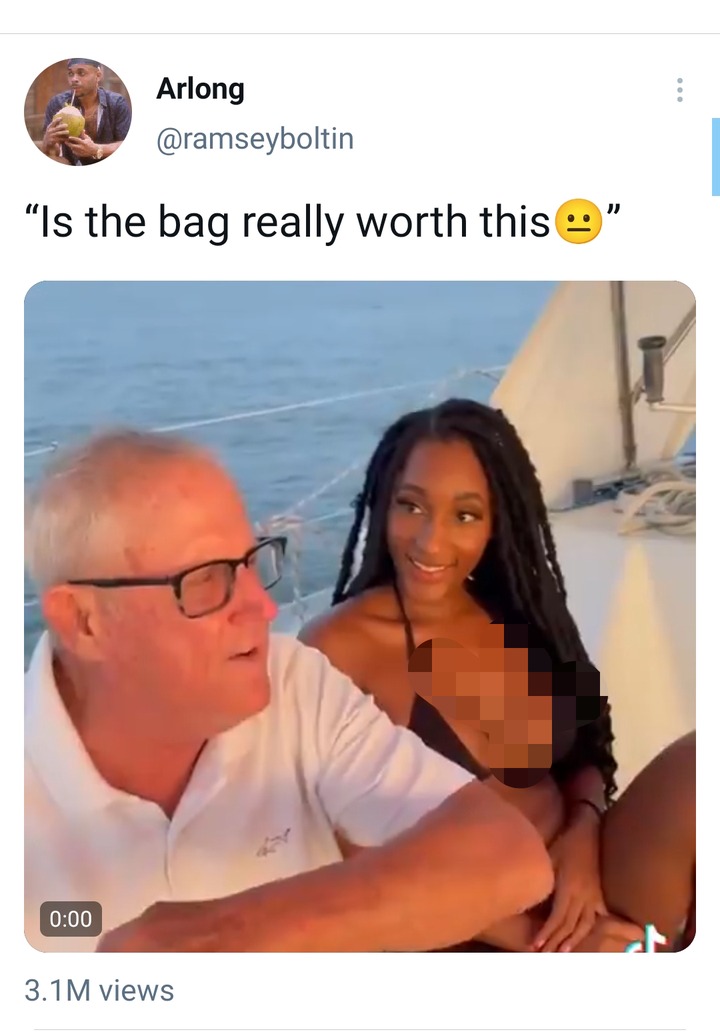 People were so concerned about the music the old white man was singing inside the boat, he was so persistence with music to the extent that he forgot that a lady was with him, as he continuously nodding his head while vibing to the music playing, the Black lady was steadfastly looking at the man while he was singing and carried away by the music rhythms.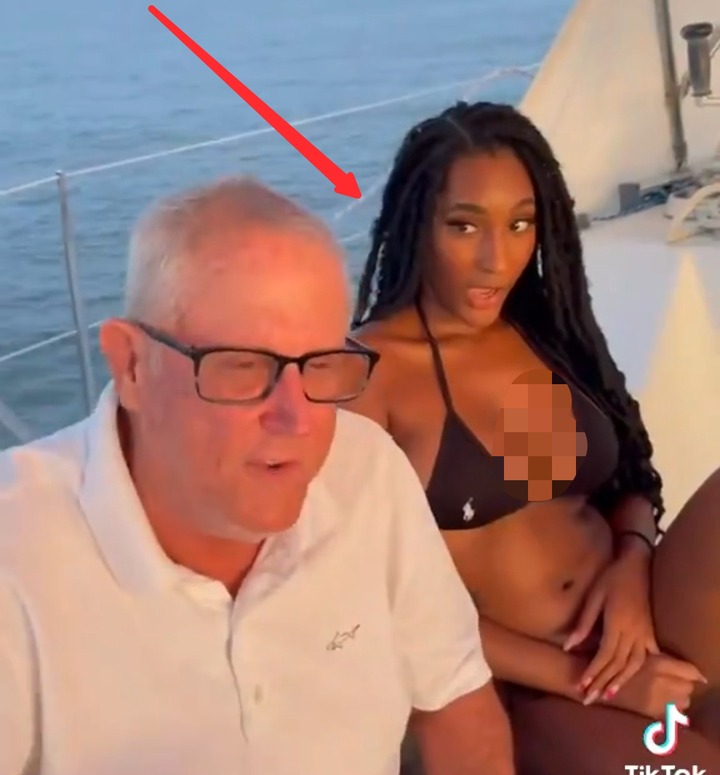 However, south Africans on Twitter could not Just watch and move on, they were complled reacting to the video footage as everyone voice out what he or she noted about the black lady cruising with a white sugar daddy.
Watch Video below:.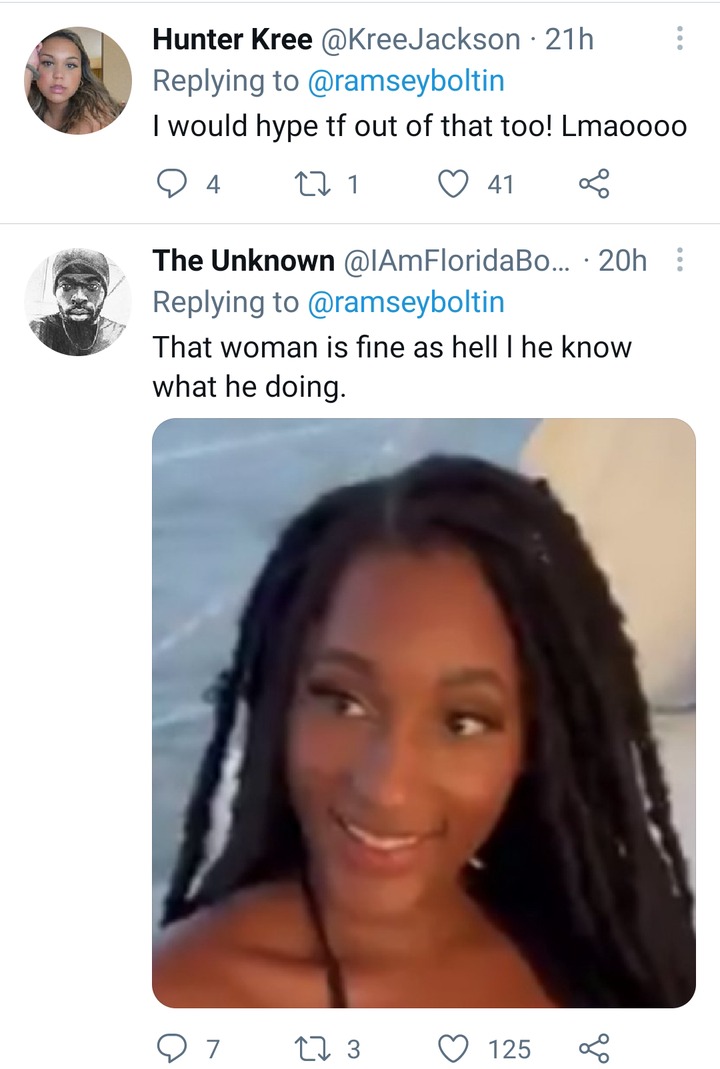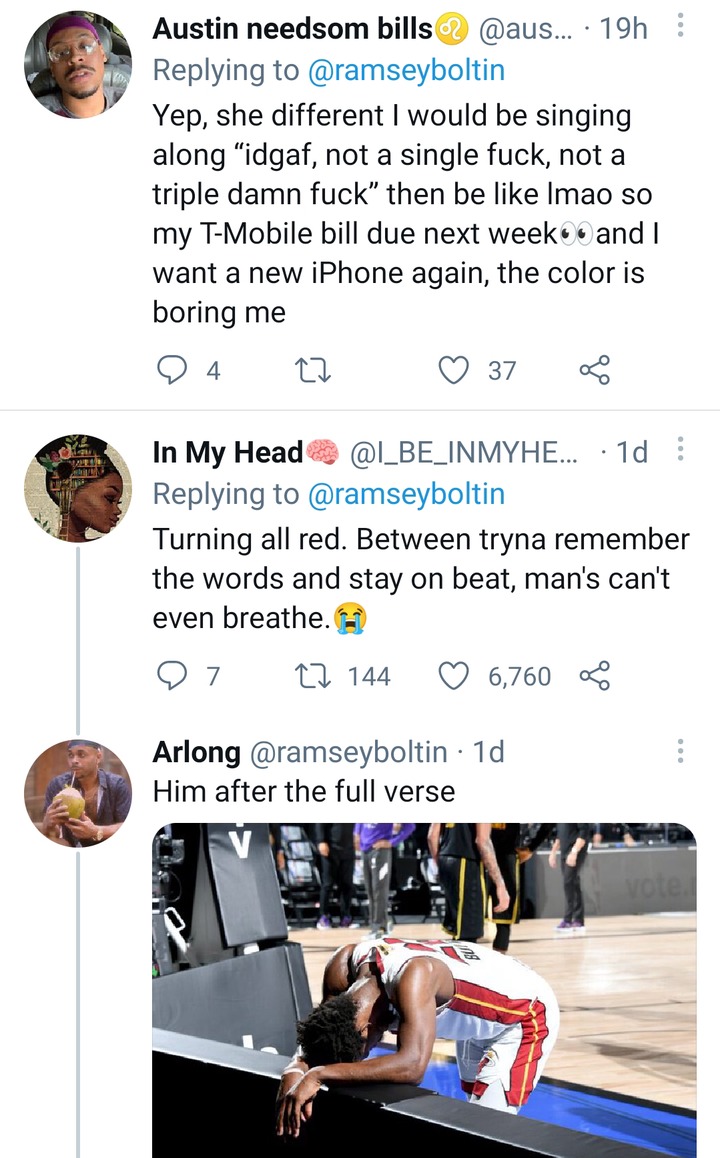 @Cr
Of course the bag is worth this, this white man wont get her pregnant and leave her in the projects like a rapper. He just gonna control her every move and take her places her friends cant relate so she will be isolated and lonely but pretty pics tho!!.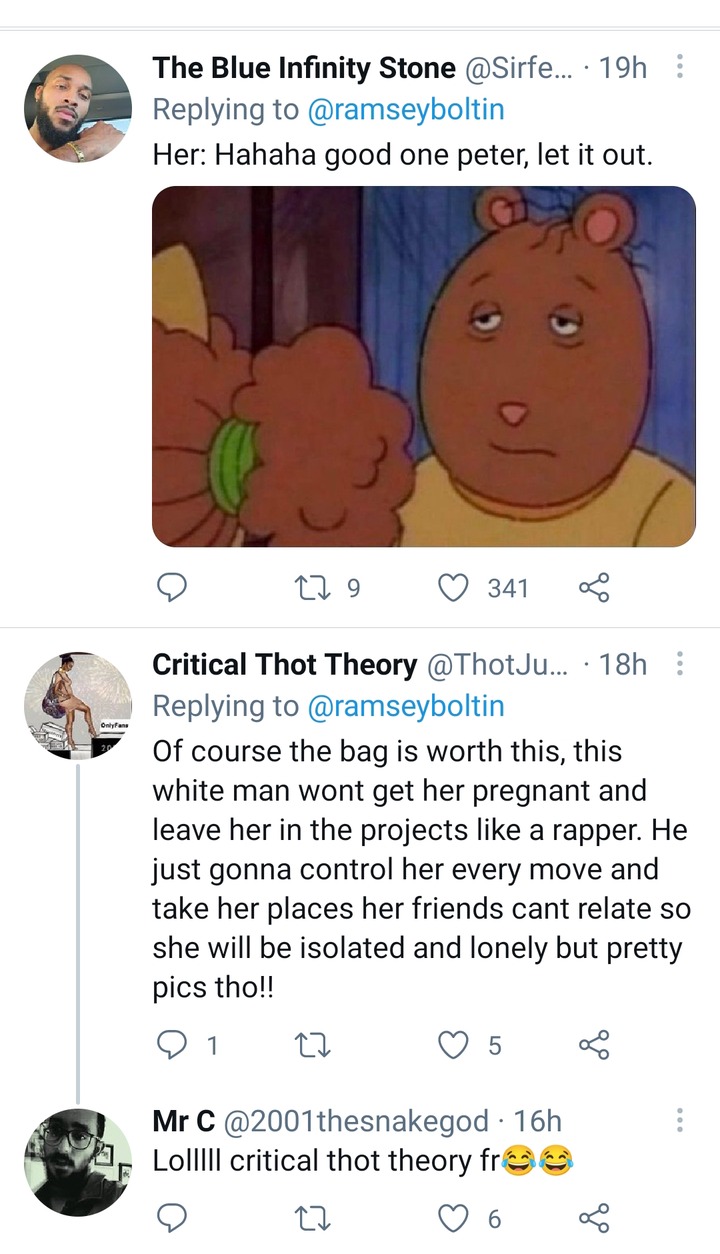 What can you say to this?