Zubby Michael Post Pictures Of Him And Davido Serving Friendship Goal Inside Private Jet
Nollywood actor, Zubby Michael post new pictures of him and Nigeria popular musician, Davido serving friendship goal inside a private jet. The actor and Davido are close friends, several times they post pictures of themselves hanging out together. Celebrities like to flaunt their lifestyle on social media and they do things that will make people to talk about them. They like to do things that will cause reaction on social media, although one good thing about them is that they understand each other. You can see the way they are having fun in the picture.
They are the most talk about male celebrities in Nigeria with the strongest fan base. Is good to have someone that stand by you no matter your flaws and they like to do things that give them joy. Hanging out with your friends increase the love you have for each other and it makes you to understand each other better. Anytime Davido come to Eastern part of Nigeria he like to see the actor before he travel back. Even when he bought his new car he said the actor will be the first person that will enter the car.
This shows that their friendship have grow beyond imagination and I pray they remain like this forever. Celebrities like to make friends with people that think like them and if you observe it, Zubby and Davido have similar character and they give same respect to anyone that come close to them no matter their status. Although they like to spend money on things that make them happy. The actor is a nice person and he like to play with children whenever they come around him.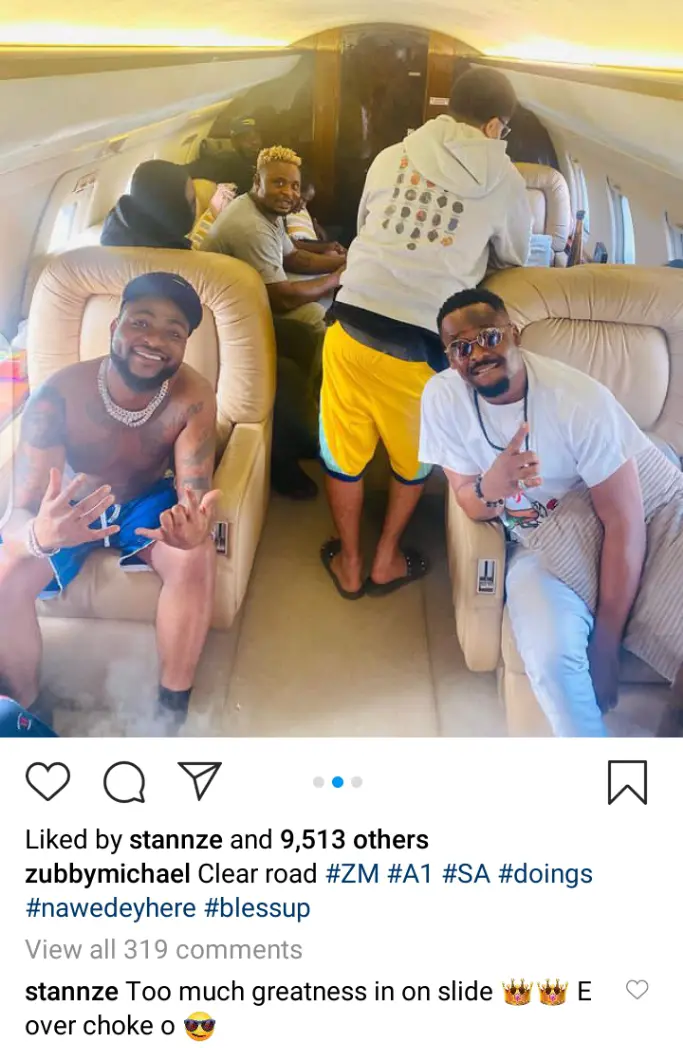 He's the only Nigeria actor that has the strongest fan base, he like to flaunt his luxurious lifestyle on social media. Although is not a bad thing when you hangout with your bestie you can see the way they are laughing in the pictures. The reason some celebrities showcase every of their activities on social media is because they are in competition with one another. And they want to be ahead of their colleague that is why you always see them posting things that cause reaction on social media.