Reactions As Lady Shares What A Man Did After She Approached Him To Tell Him That He Is Handsome
Have you read the book, "Men are From Mars, Women are from Venus?" If you have, you may not find the content of this article strange and unbelievable.
The truth is, men and women may fall under the canopy of "human" but they are not same in terms of behaviour, value system, perception and reaction to events surrounding them.
For instance, in the Nigerian setting, it is somehow strange for a lady to approach a man she is having a crush on and tell him that she is interested in him. That is why it is common to see most ladies bottle up their feelings towards a man, and wait for him to take the bold step of approaching her first for a relationship.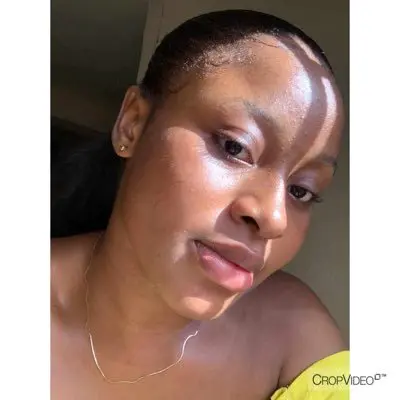 Nevertheless, when it comes to issues of social interaction, some people are willing to take the bold step of defying the expectations of the society.
It may not be different for this lady. According to what Victoria shared with her followers on Twitter, she walked up to a particular man and told him that he is handsome. Afterwards, she walked away.
She also revealed that, the man didn't respond to the compliment but rather kept staring at her. On her own part, she was amazed that the man saw what he said as something unimaginable and awkward, hence the silence.
"So I walked up to this guy today ,said Hi , told him he was handsome and walked away. Nigga was just staring at me as I walk away utterly speechless"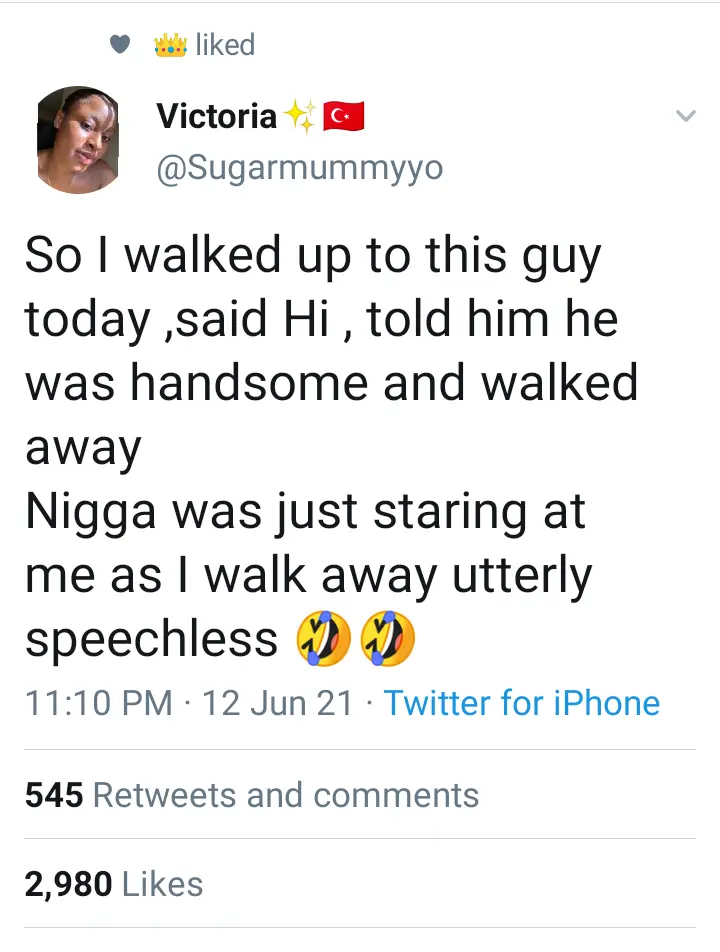 Expectedly, her followers took to the comment box to drop their opinions on what she shared with them. While some felt they didn't see anything unusual in what she did, others expressed that it is possible the man is not as handsome as she made him feel.
Read some of the comments in the following screenshots: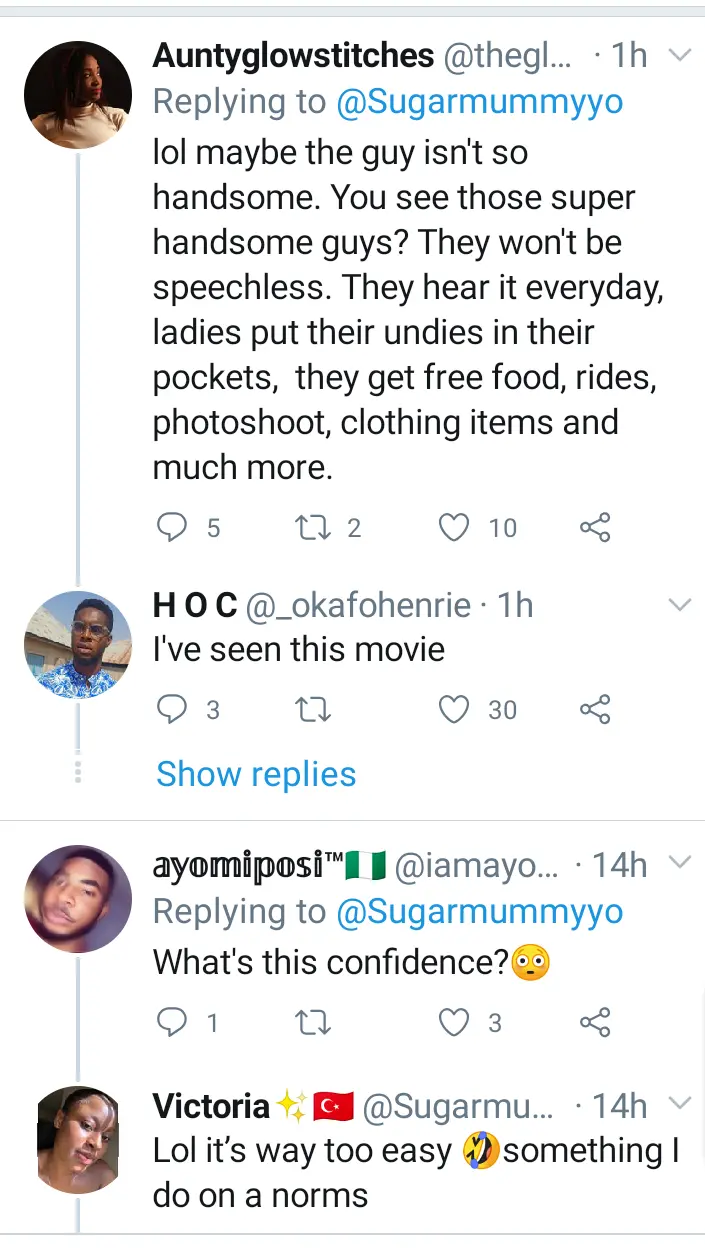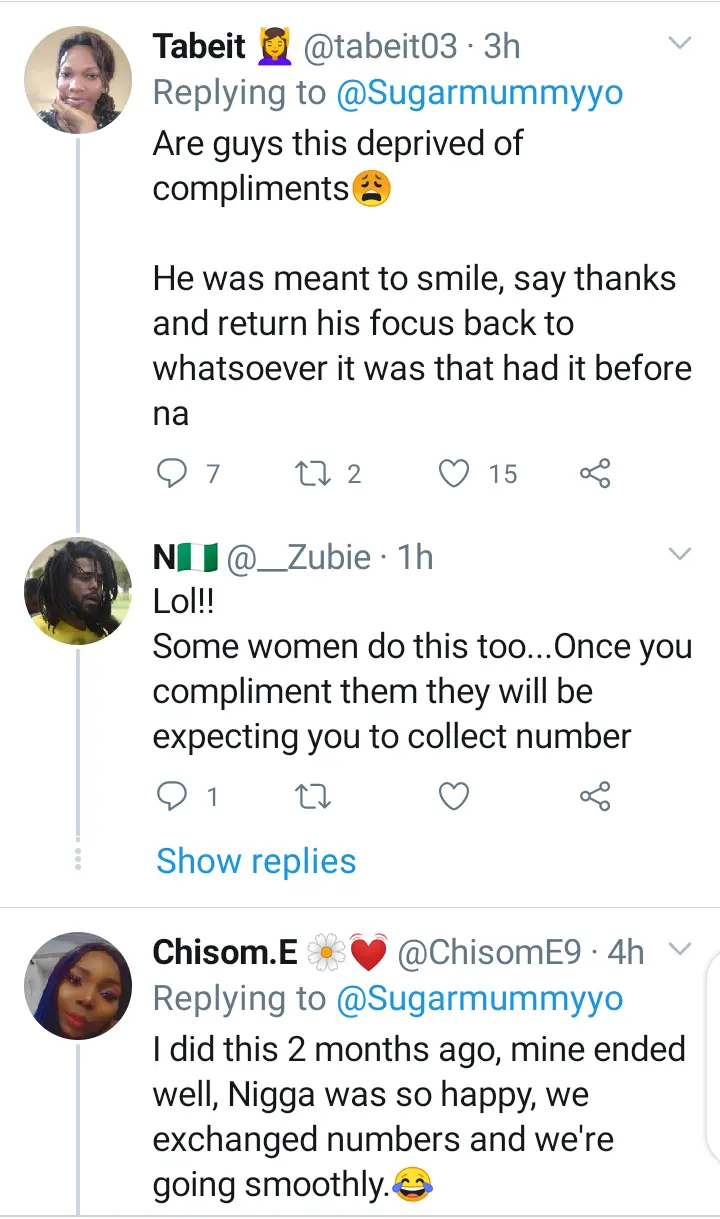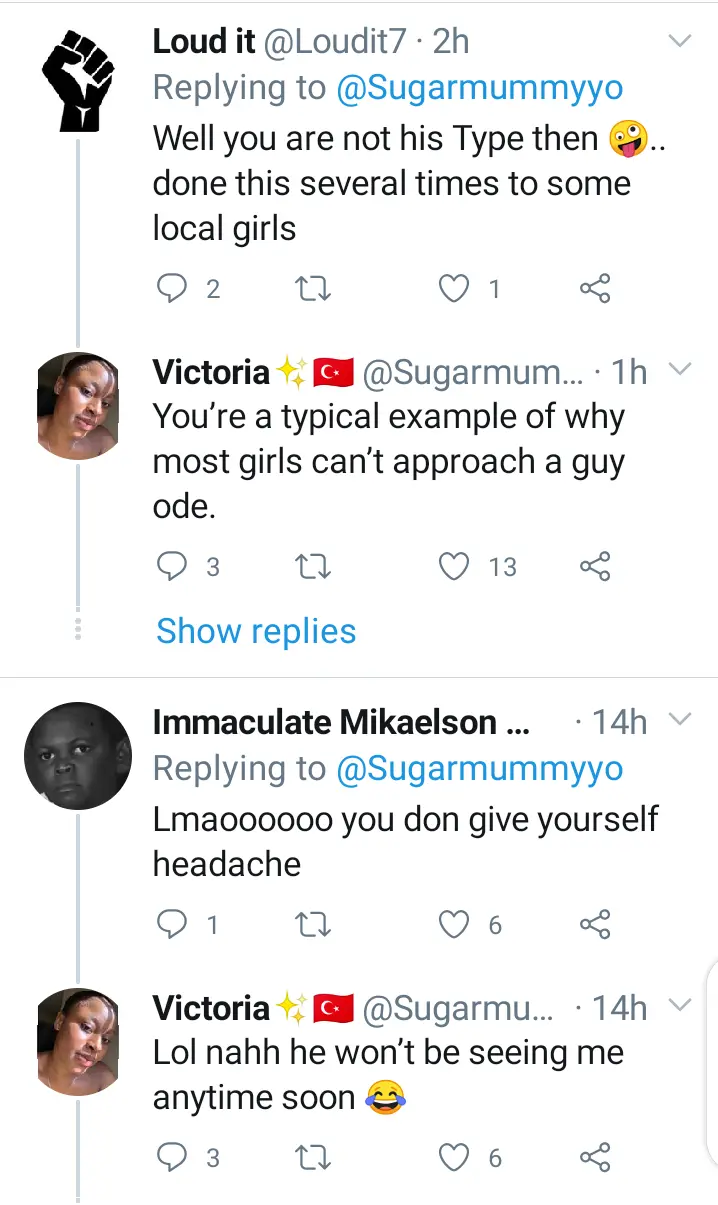 Quick question. Ladies, have you ever walked up to a man and openly told him that he is good looking?
Men, have you been confronted by a lady the way Victoria did? If yes, what was your reaction?