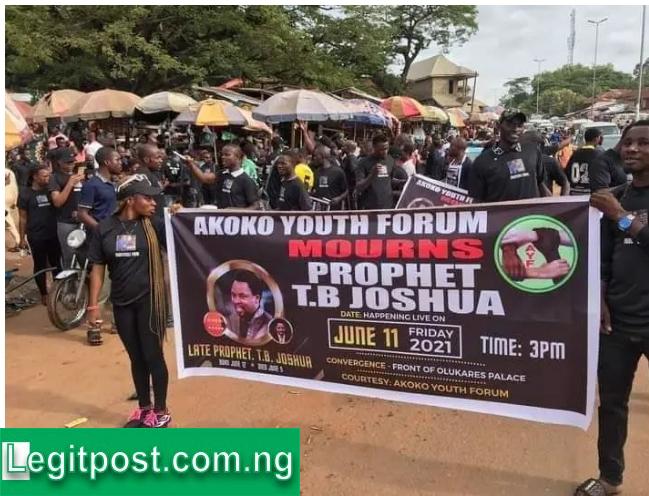 Ondo Youths Hold Procession to Mourn TB Joshua, Checkout Photos of their Posters.
Nigerians continue to mourn the passing away of popular pastor, Temitope Balogun Joshua as youths in Ondo state hold a procession in honour of the late clergyman. Temitope Joshua (popularly known as TB Joshua), died on the 5th of June, 2021. TB Joshua died at the age of 57.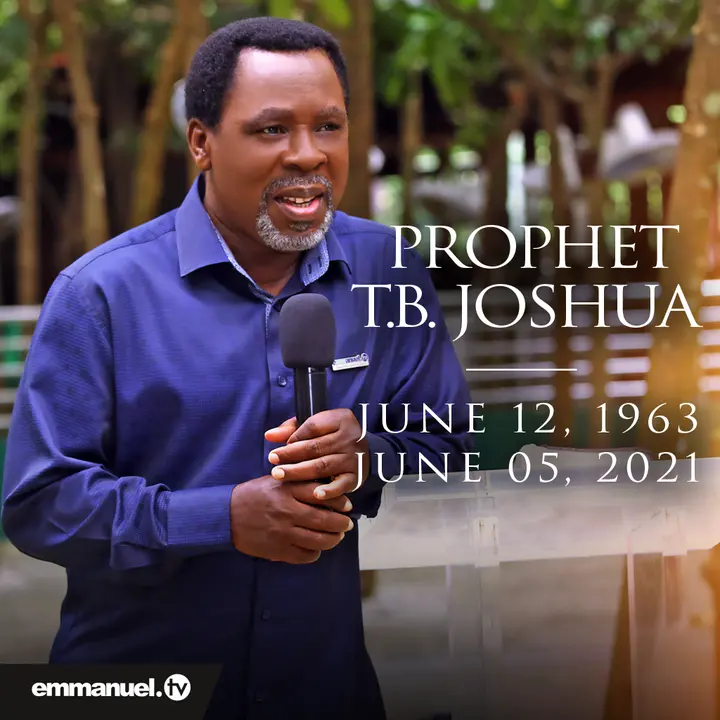 You may recall that the founder and leader of the Synagogue Church of All Nations, TB Joshua recently passed away. The death of the clergyman took his members by surprise while Governors and Nigerian leaders have since expressed their condolences.
TB Joshua is indigenous to the Akoko community in Ondo State. The monarch of the Akoko community has expressed grief since Joshua's death was announced. Many indigenes of Akoko have also shared stories of Joshua's impact on the Akoko community and its people during his lifetime.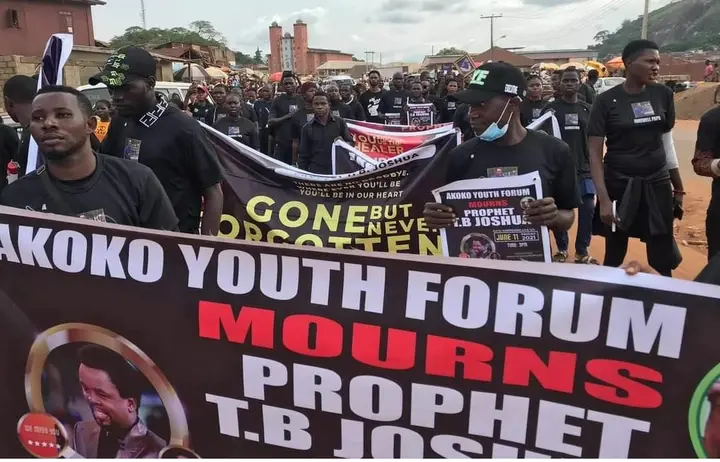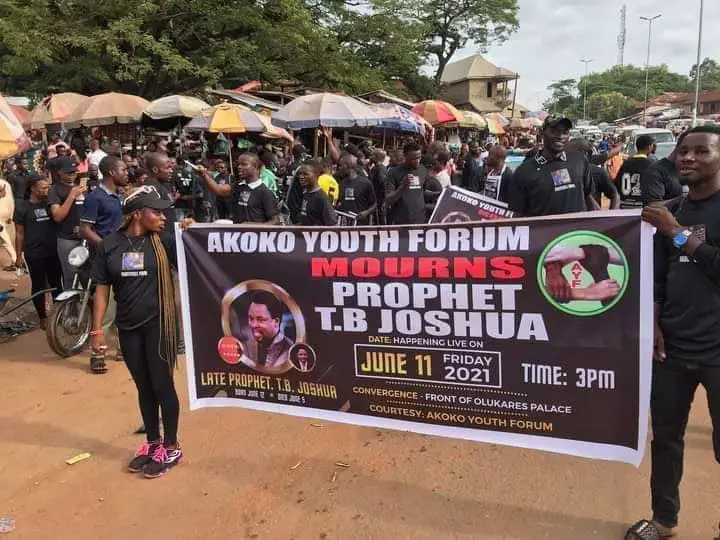 It was gathered that the Youths of Akoko, Ondo State, organised a procession in honour of TB Joshua on Sunday, photos of the event have since emerged. Youths who participated in the procession were seen wearing black clothes which often symbolises mourning.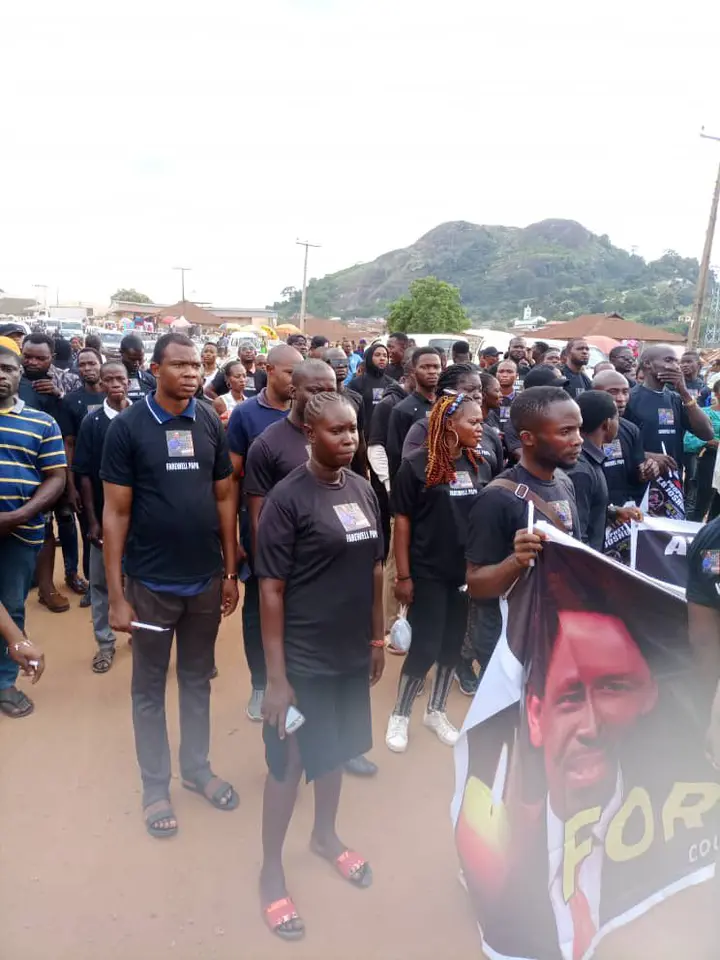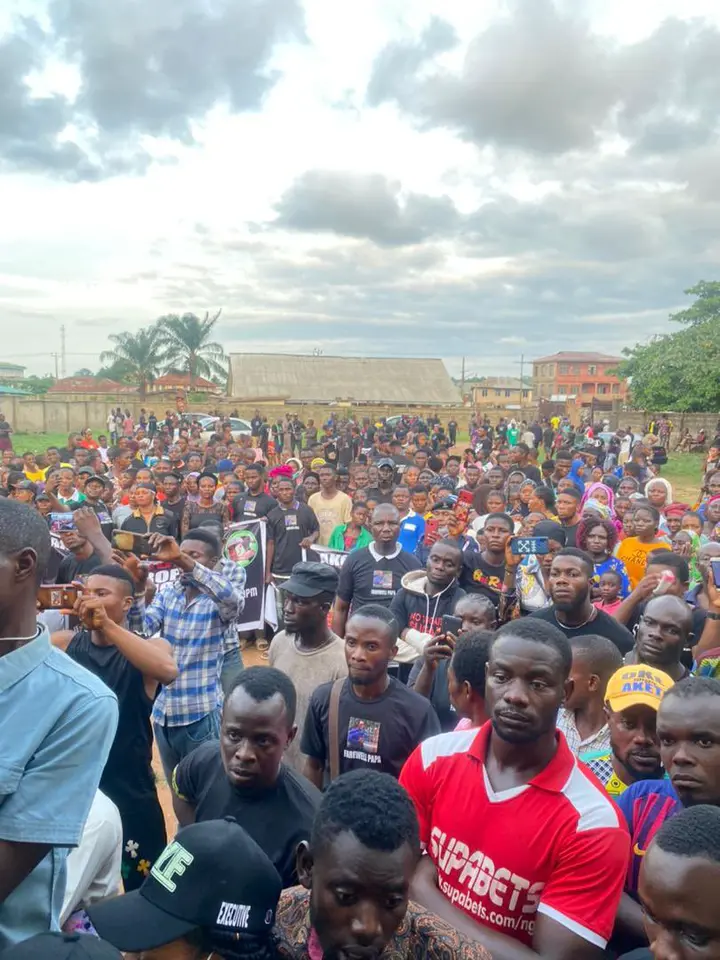 It was learnt that the youths converged at the Olukare's palace for the procession. Some of the posters displayed by the mourning youths had inscriptions such as, "We miss you, father of many children".