Joe Igbokwe who is currently the special assistant to Governor Babajide Sanwo-Olu of Lagos state on drainage and water resources has taken to his Facebook account to send a message to President Muhammadu Buhari's critics.
According to the Anambra State-born APC chieftain, most Nigerians do not know what President Muhammadu Buhari is doing in Nigeria.
In his Facebook post, he clearly stated that "some people think President Muhammadu Buhari has failed, they do not know anything. He further went on to affirm that Nigerians will thank the President after his 8 years in office. Recall that President Muhammadu Buhari took over the seat of the presidency on May 29th 2015, after winning the presidential elections under the platform of the All Progressive Congress (APC).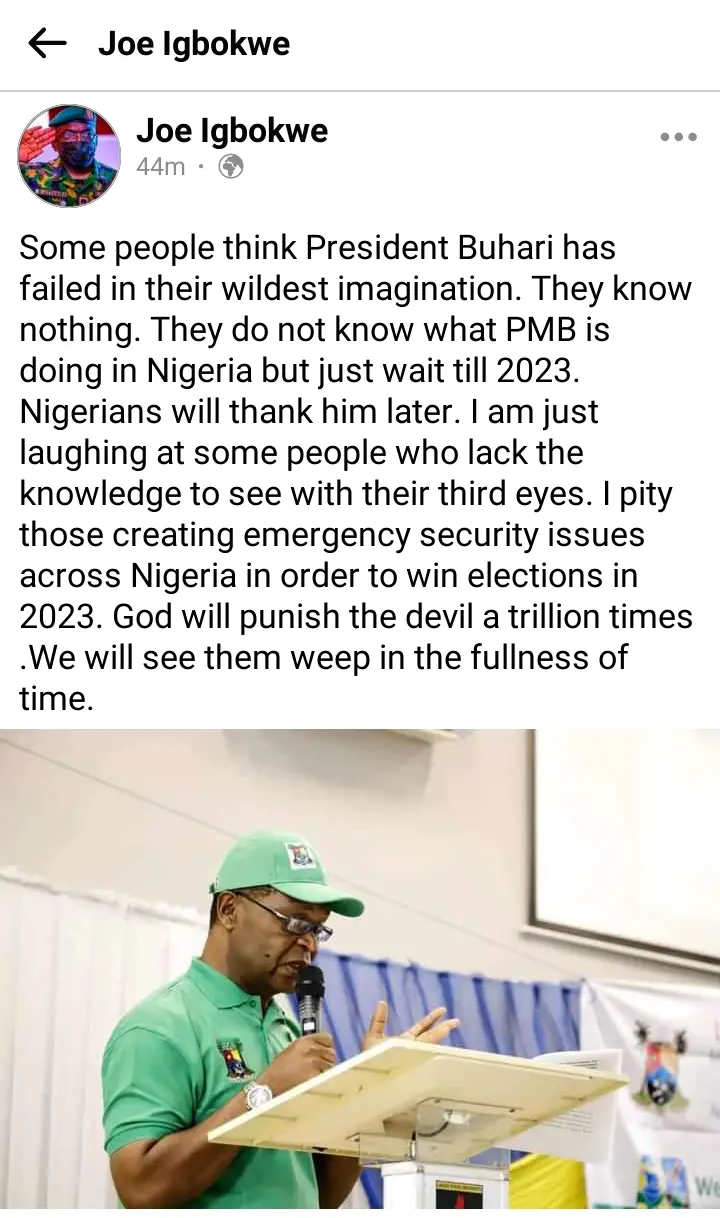 He further called out those alleged to be creating emergency security issues in the country, causing tension and fear so that they can win elections in 2023 that they have failed.