Daddy Freeze Reacts Over CAN's Late Condolence To T. B. Joshua Says, -We Need Lesson In Love
Popular radio broadcaster and the leader of Free Nation In Christ group Daddy Freeze, has come out to criticize the late response by the Christian Association of Nigeria (CAN) and a few other Christian bodies towards the death of the founder of the Synagogue Church of All Nations (SCOAN) who passed away on Saturday 6th, 2021.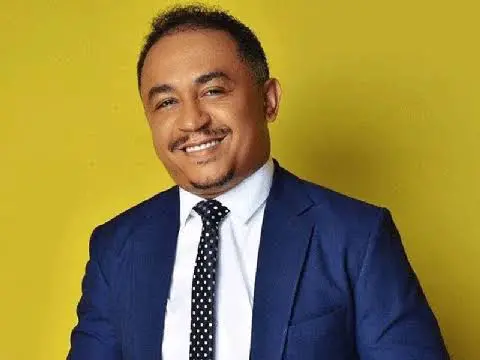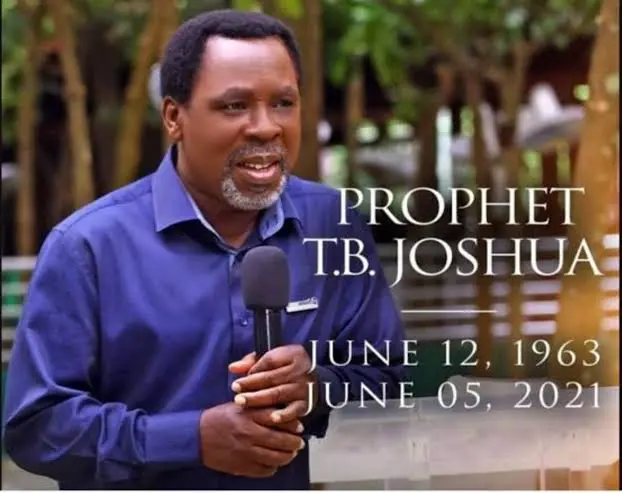 Recall that most notable Christian leaders of big churches and Christian bodies had gone on almost total silence after the death of the SCOAN founder, and only until more than 72 hours before CAN could send its condolence message to the congregation and the family of late T. B. Joshua.
Daddy Freeze, who in his address observed there had been initial silence from notable Christian leaders and groups such CAN, and PFN, had not been too pleased with how the late clergyman had been treated after his demise.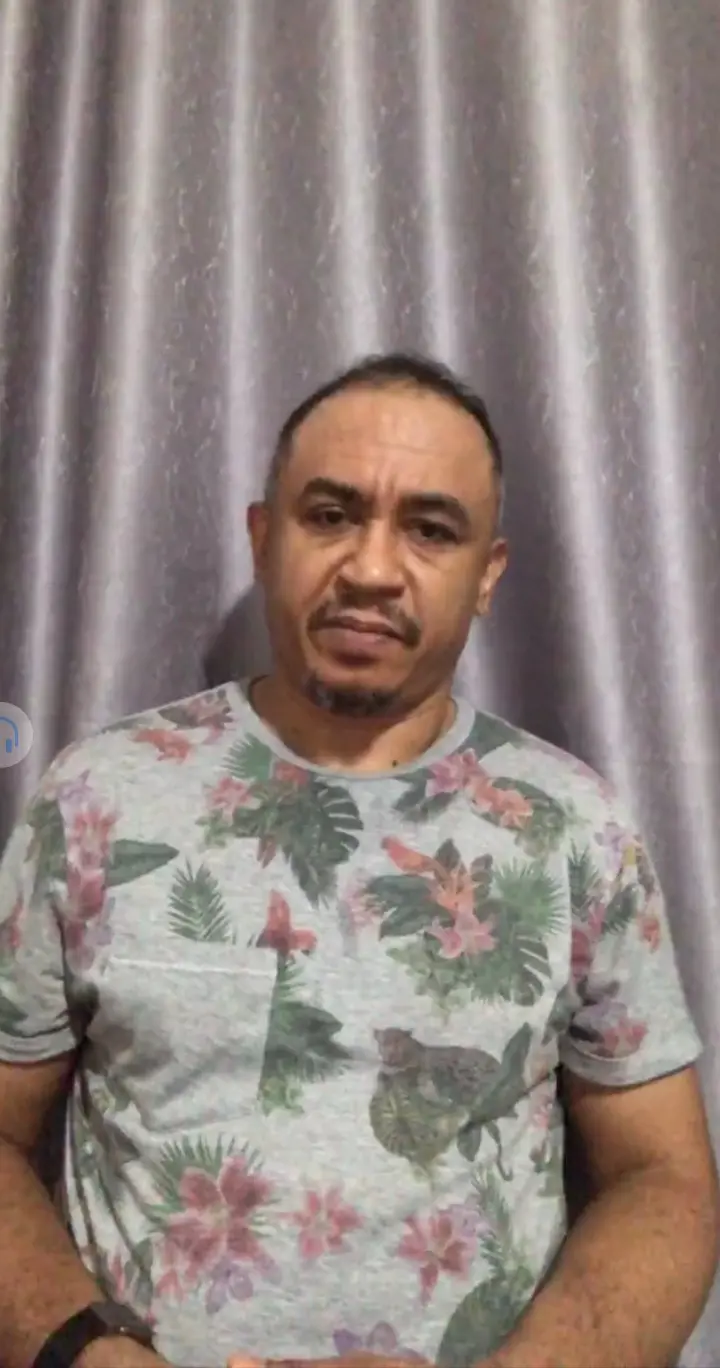 Noticing that this habit may not only be peculiar to the religious body, the social media influencer believes it is a general habit Many Nigerians need to break away from, saying, "We need a lesson of love".
"When a Muslim and Christian have disagreement based on different beliefs or when a Christian and another Christian have disagreement over different doctrinal acceptance, it is quite understandable. However, when someone now dies and the same energy (i.e.of aggression and disagreement) is still maintained, it is worrisome", Daddy Freeze laments.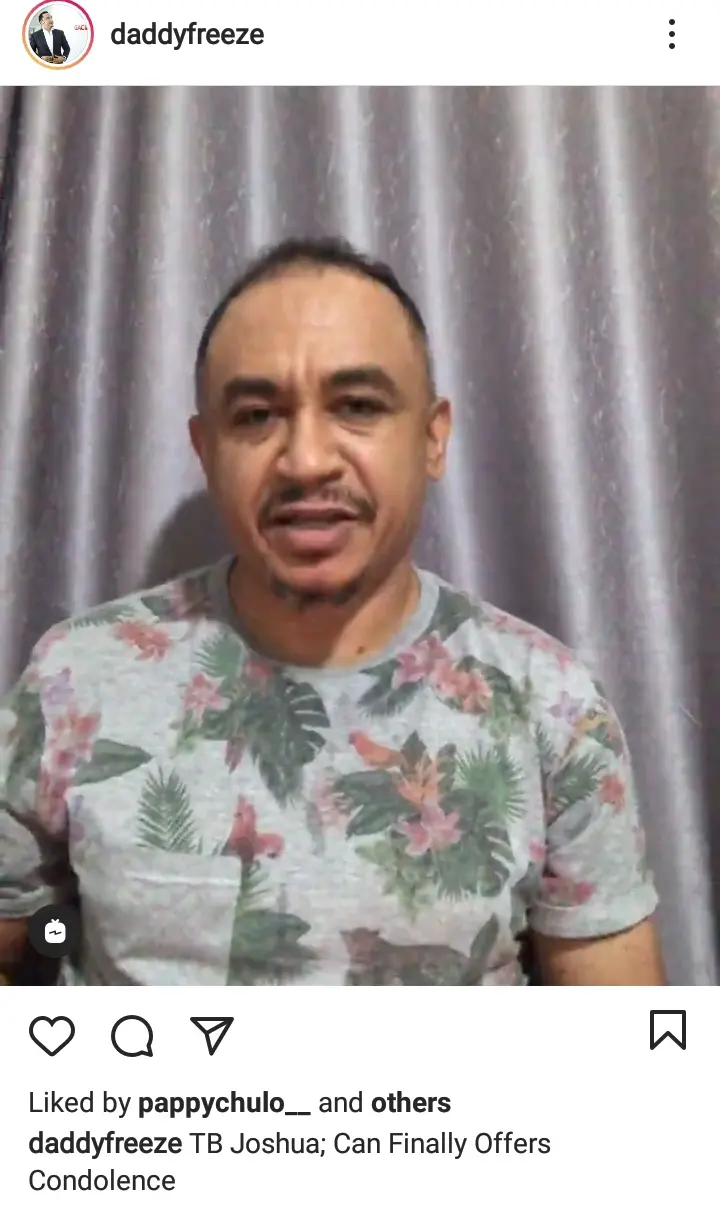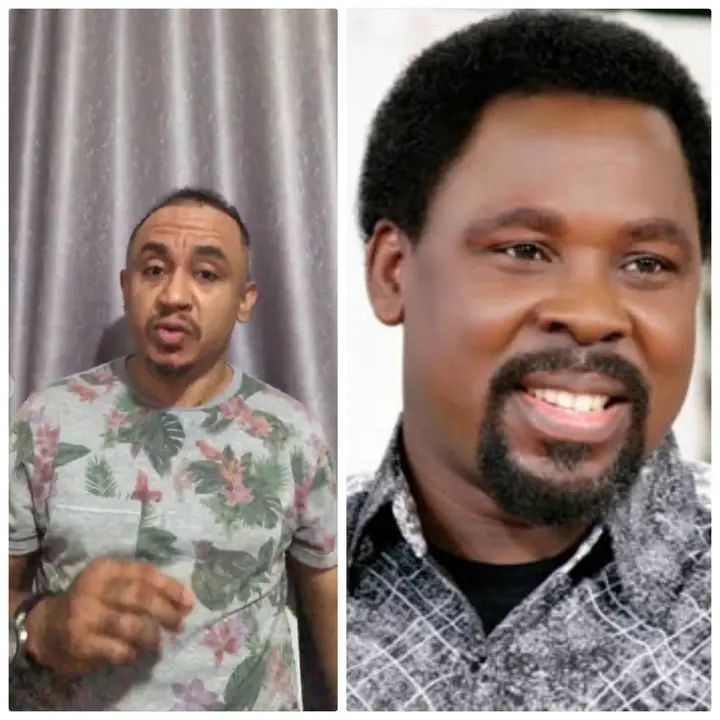 Daddy Freeze in admonition therefore believes that no matter what we agree or disagree on, we should be careful on how we offer our last respect to the ones who have passed on, as the dead can no longer defend themselves.