Jews And Muslims Celebrate In Streets, Mosques, After Ceasefire Ends 11-Day Conflict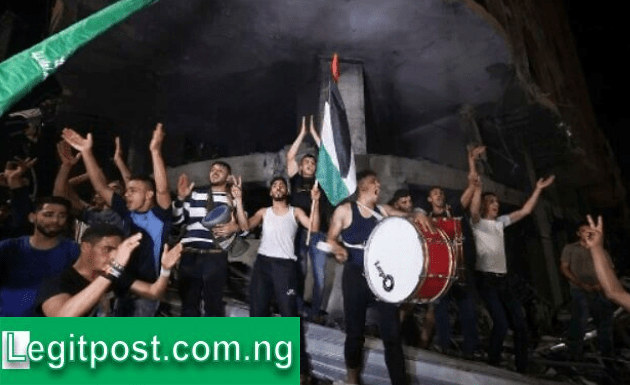 Jews And Muslims Celebrate In Streets, Mosques, After Ceasefire Ends 11-Day Conflict
Citizens of both Israel and Palestine took to the streets, Mosques to celebrate the end of an 11-day crisis, between Israel and Hamas of Palestine after the ceasefire took effect at 2 am on May 21st.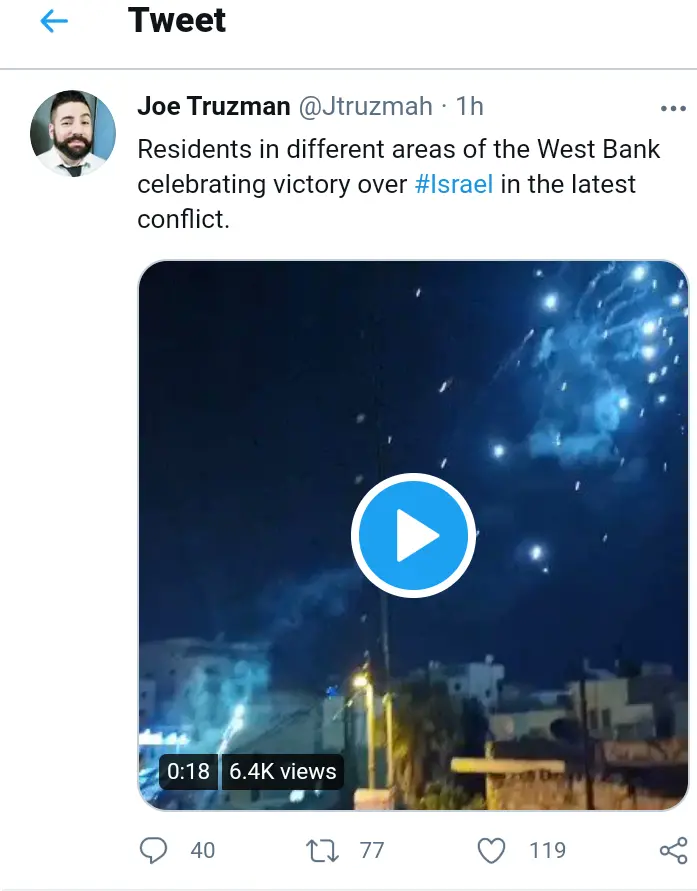 According to The Times of Israel, a lot of people in Gaza came out to the streets chanting Allahu Akbar signifying a victory. Also, Mosques claimed victory through public address systems.
In another Israeli town called Um el-Fahm, several people were seen driving through the streets, waving Palestine flags in celebration. Horns of cars were also heard from vehicles, during jubilation in the viral video posted by the News Agency.
A lot of fireworks were seen in the skies as people could barely contain their joy, after both conflicting parties had agreed it was time to embrace peace.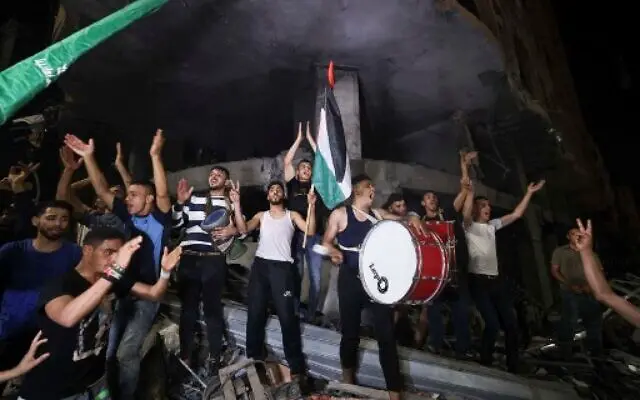 Photo Credit: The Times Of Israel
As the saying goes, War doesn't determine who is right, but those who are left behind. Before now, efforts were made by the US, Egypt, and Qatar, to help mediate a ceasefire between Israel and Gaza. Hopefully, it became a huge success as reports of an alleged ceasefire between the two countries began to circulate on the Internet.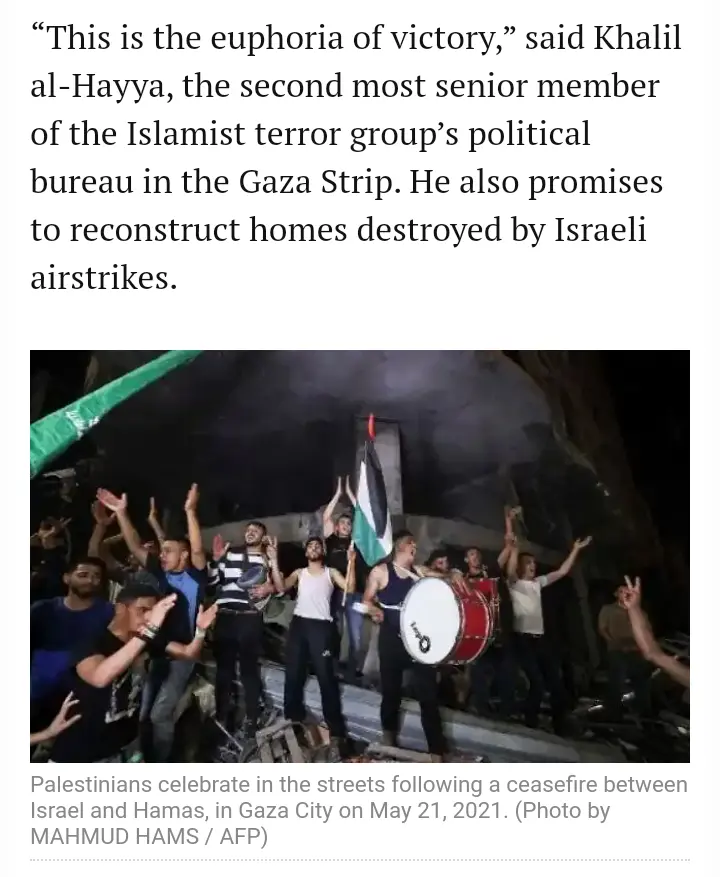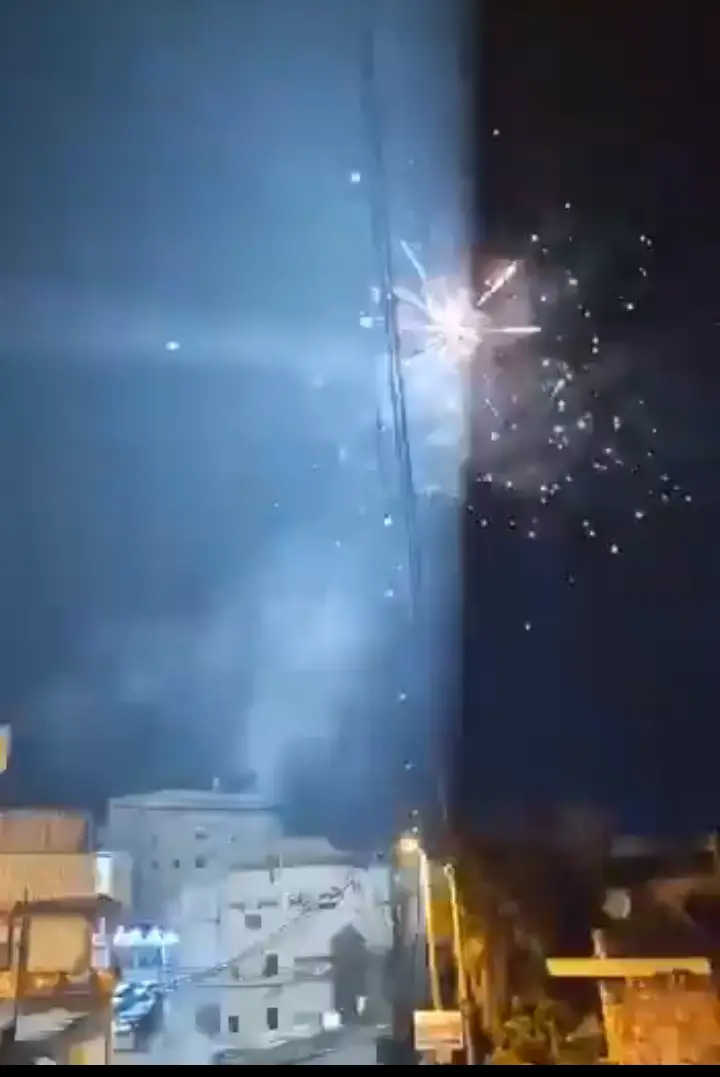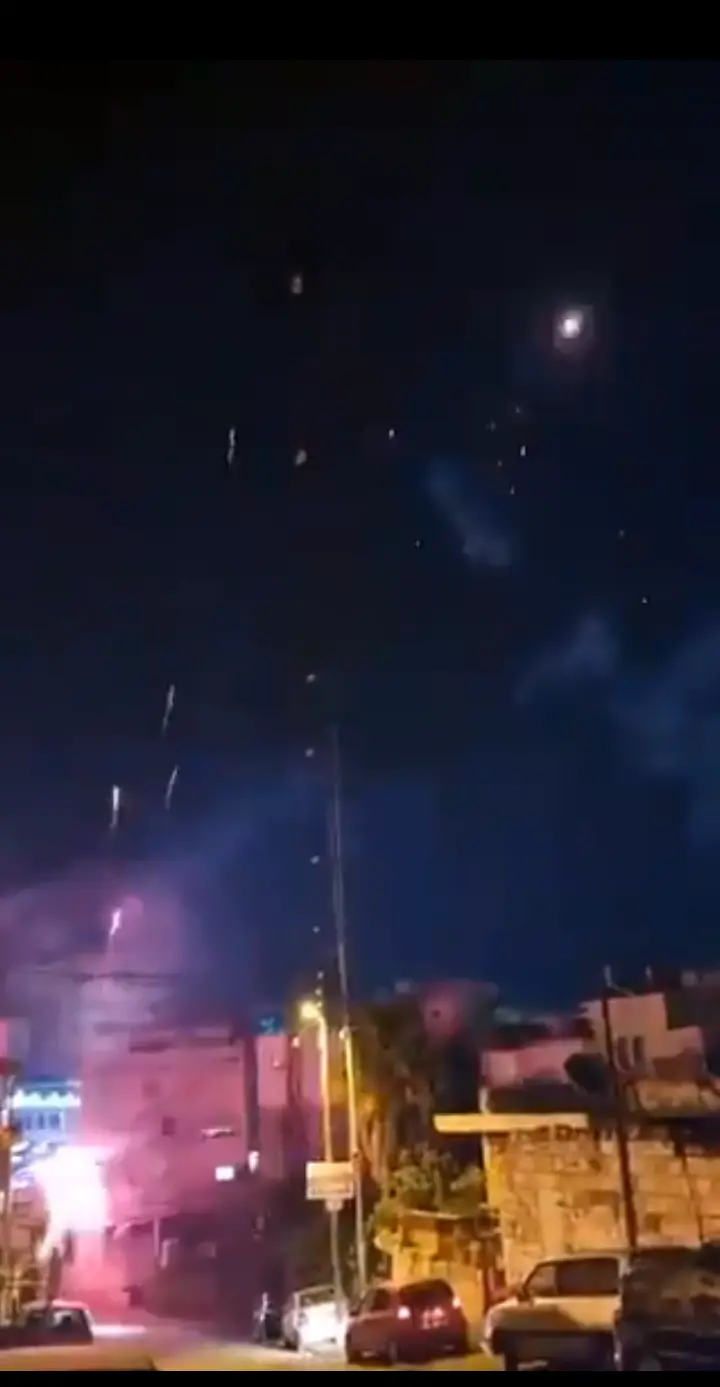 Screenshots of fireworks from the celebration in parts of Palestine, from Times Of Israel publication.
Many News publications in Israel, especially The Times Of Israel, reported that Israel's prime minister, Benjamin Netanyahu had agreed to a ceasefire. This became confirmed after several Hamas officials made several tweets suggesting that truce will take place by 2 am.
In response to the ceasefire, the United Nations Secretary-General Antonio Guterres, according to reports welcomed the development between Israel and Hamas after 11-days of conflict.
Guterres commended the efforts of Egypt and Qatar, for working with the UN to bring about the achievement.
He, however, expressed his condolences to the families of those bereaved as a result of the conflict. He also urged the international community to support the recovery of Palestine and also strengthen their institutions.
Watch Video below!