Only Edo People Will Understand This – Lady Says As She Flaunts Her Belly Marks
Tribal marks: Even though they don't look all that weird to us who are in this part of the world (Africa), there are some that look very bizarre and extraordinary and they are peculiar to specific tribes and cultures.
This lady on Facebook identified as Benny Godwin Ibode, posted her photos showing the tribal mark on her belly and she seems to hail from Edo as her caption says "Only Edomites will understand the belly mark"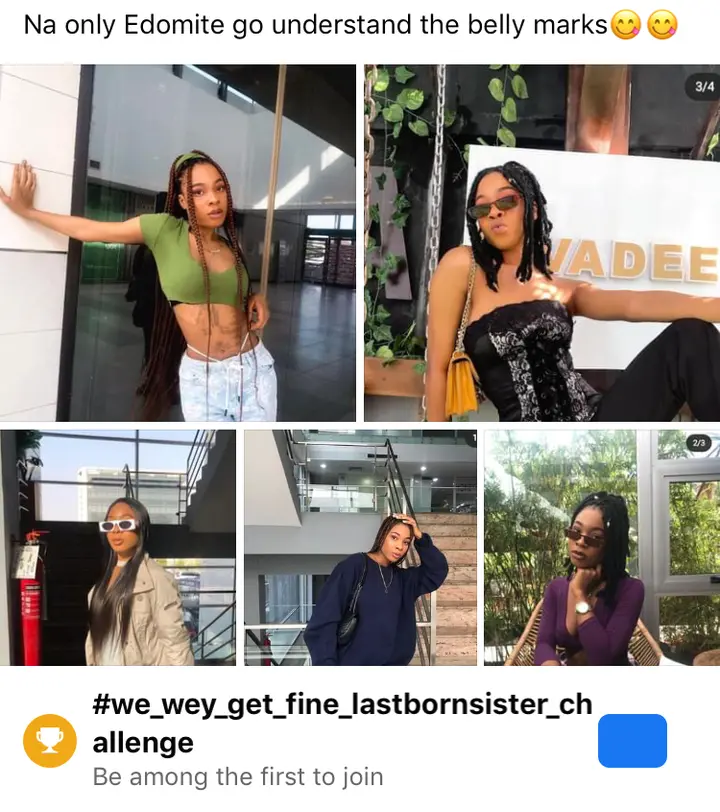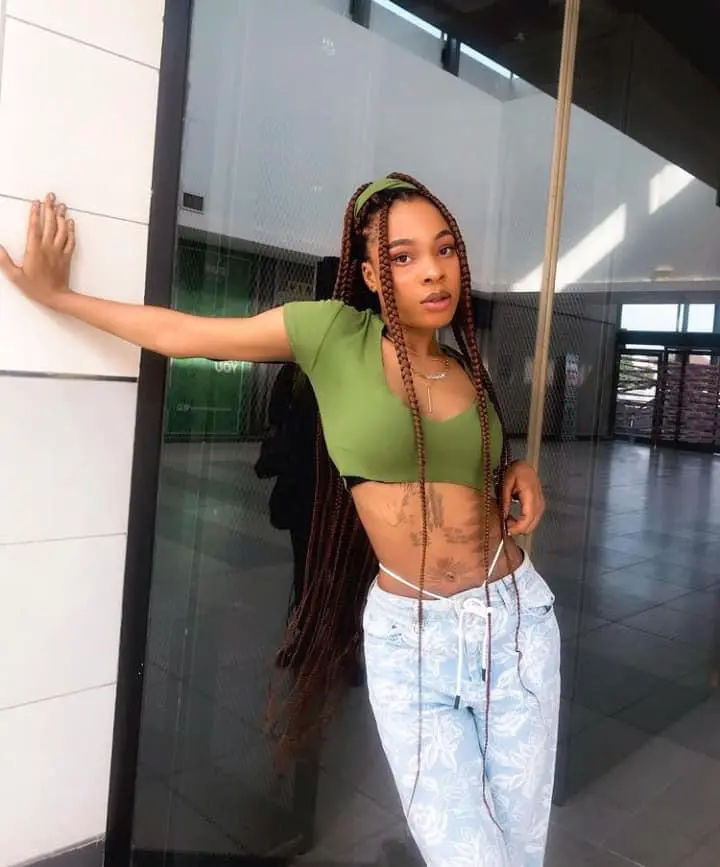 The belly marks actually look beautiful on her as it gives her the true African lady look.
A lot of tribes have their specific reasons for their different tribal marks. Some use it as a protective charm, some give their child when they fall sick too often at their infant stage as they believe the mark will stop the child from future sickness and we also have some tribes who believe in reincarnation.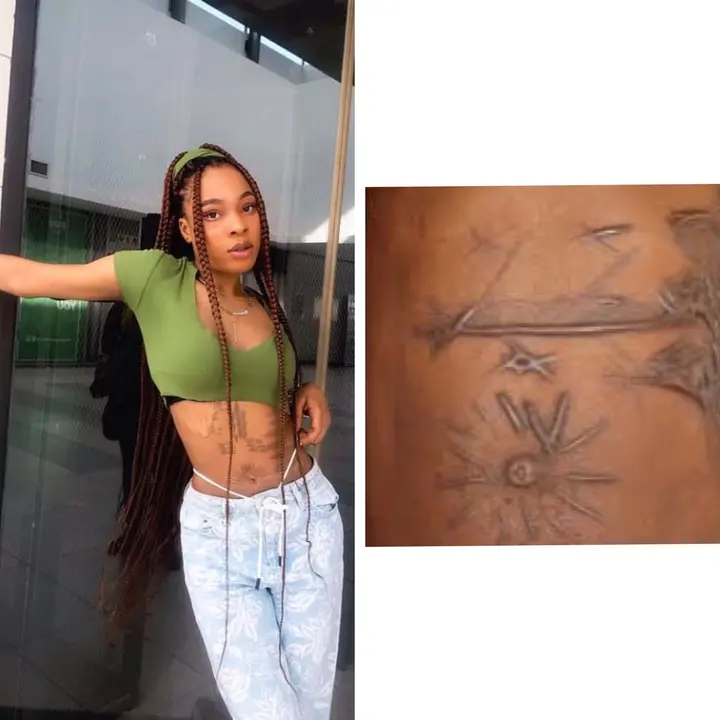 In the Yoruba land they call it "Abiku", that is a child who is born and dies at an infant stage, then gets reborn again over and over. So the parent of this type of child according to their various customs, rites or tradition gives their child the tribal marks they believe will stop the child from dying.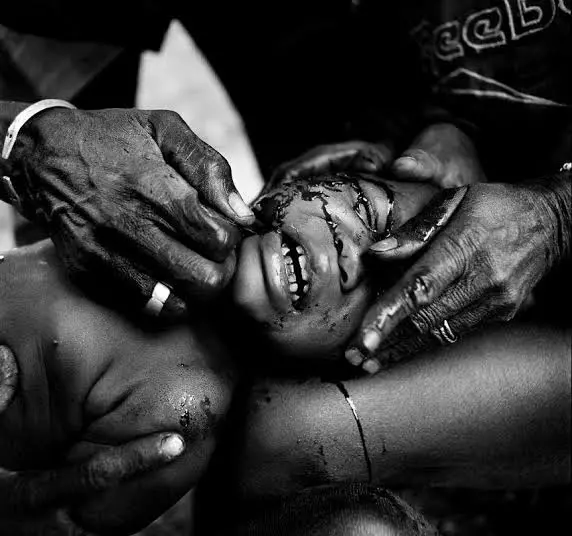 Do you have tribal marks?
Kindly share your belief about them.