I Have Been Pronounced Dead More Than 10 Times, No One Believes I'm Still Alive – Sick Girl Narrates
This life is full of one problem or the other, sometimes we eat and forget that some people have been going through serious pain all their life. Some of these people would have died a long time ago but God Still kept them alive.
Today I will be sharing with us the story of a little girl called Sharon, Sharon has been going through serious challenges all her life.
According to Aframax Tv, Sharon was born as a normal child, but when she was growing up she developed a rare disease and she would complain of severe pain all over her body.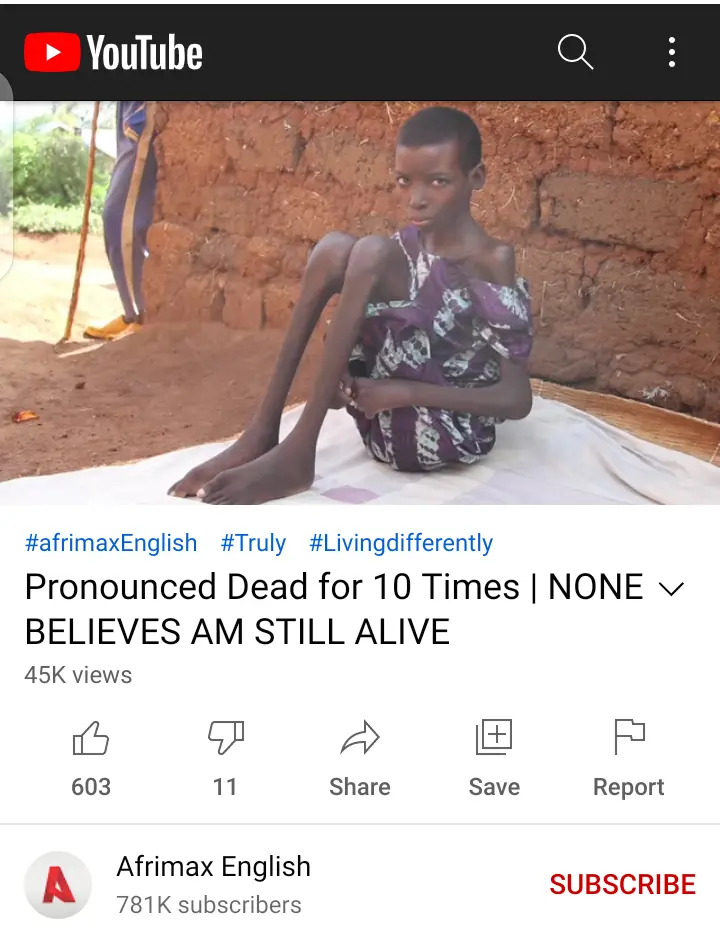 According to her mother, she said that she did all she could to make sure that Sharon is being treated but there was no money so Sharon had to live that way for the rest of her life.
She further claims that at first, they thought Sharon's case was a minor one until she consistently complains that her hands and whole body were paining her.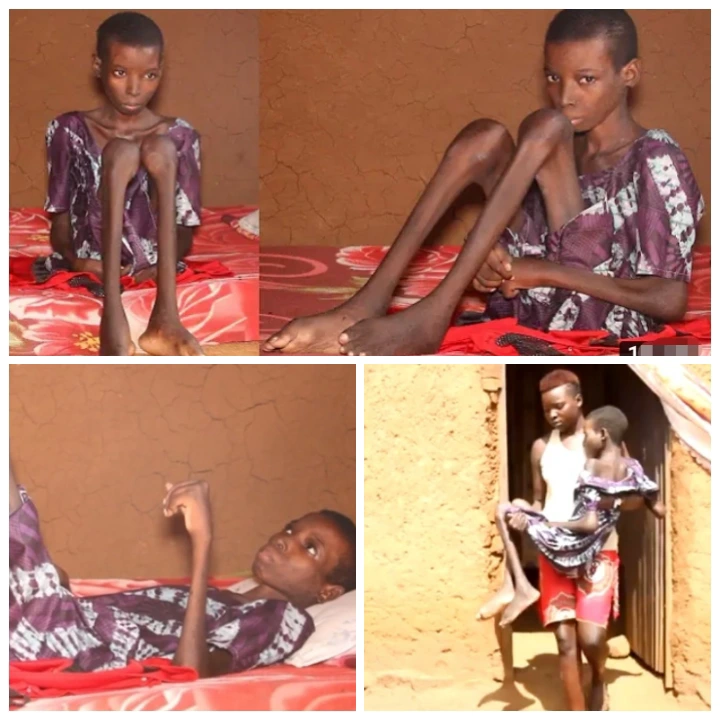 According to Sharon, she claims that she has suffered a lot from this disease because she can not walk or do anything on her own and she always depends on her mom to carry her.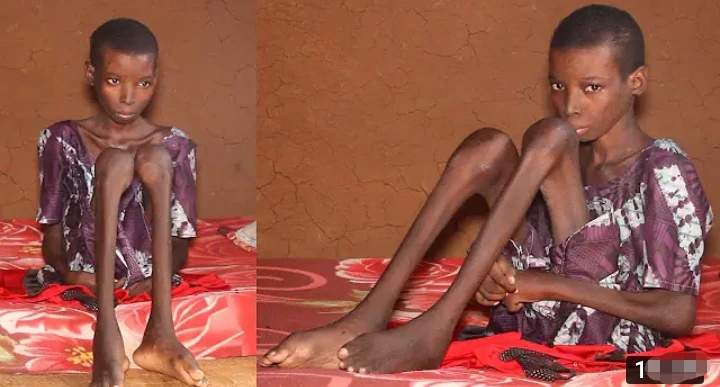 Sharon further said that she was pronounced dead over 10 times, and to date, people still wonder why she is still alive.