This morning on our way to Oshodi, a lady asked me directions to Ajao estate for a job interview
The unfortunate trend of fraudsters and ritualist using job interviews to lure innocent Nigerians to harm them afterwards in becoming worrisome.
Due to the high rate of unemployment in the country and the poor economy, many Nigerians especially the youths are so desperate to find a job and this has made vulnerable.
Some days ago, a lady from Akwa Ibom State by name Iniobong Umoren was killed after she was lured by someone who claimed to offer her a job in Uruan Local Government Area, Akwa Ibom State.
This lady by name Achalugo narrates how she and other saved an innocent lady from falling into the trap of these fraudsters and ritualists.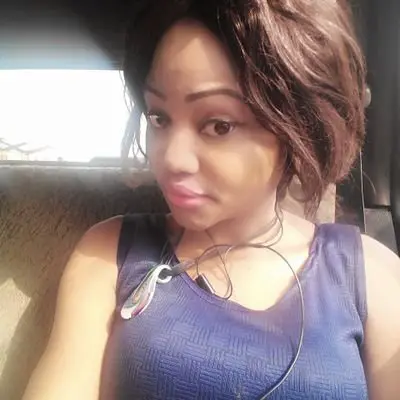 She took to her Twitter handle to share this story some hours ago.
"This morning on our way to oshodi, a lady entered and was asking how she can locate ajao estate. While she was asking the conductor I noticed she was with a file (interview ghengeun). Quickly I asked, sorry are you going for an interview, she felt reluctant to reply until guys", she said as she narrated the incident.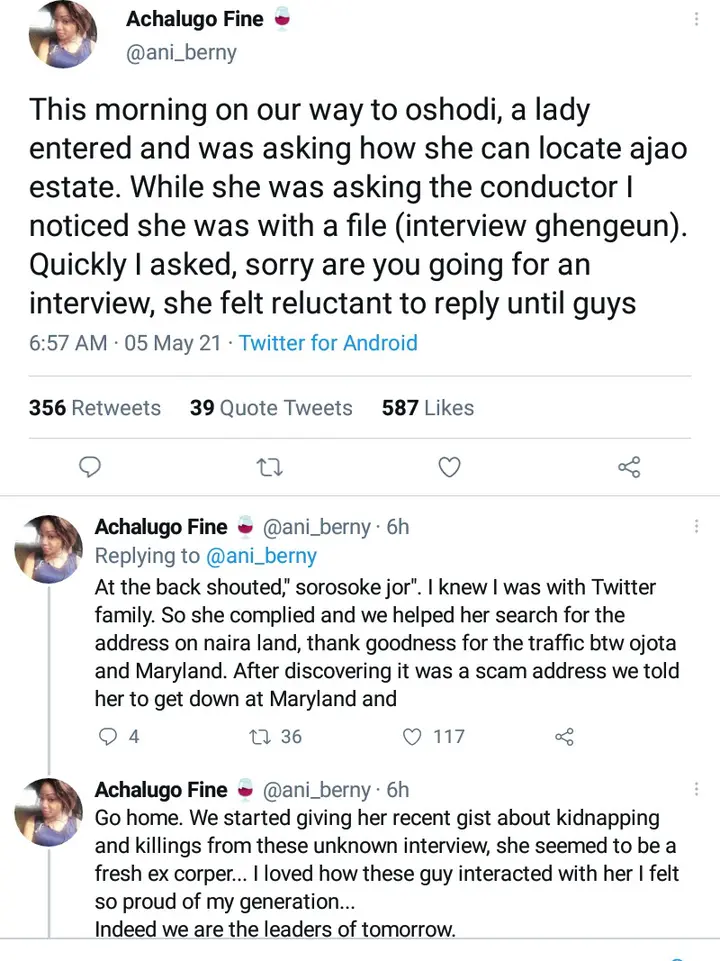 This is quite commendable and I pray that nobody will fall victim to these fraudsters and ritualists.
Please share this post on every platform, you might save the next person from falling into the trap of these people.
Also share your opinion through the comment section.