My 17 Year Old Neighbour's Daughter Left Home On A Friday And Came Back On Sunday- Man Cry Out
A Nigerian guy on Twitter who is popularly known as Lola Okunrin, narrated what transpired between his neighbor's daughter and her mother.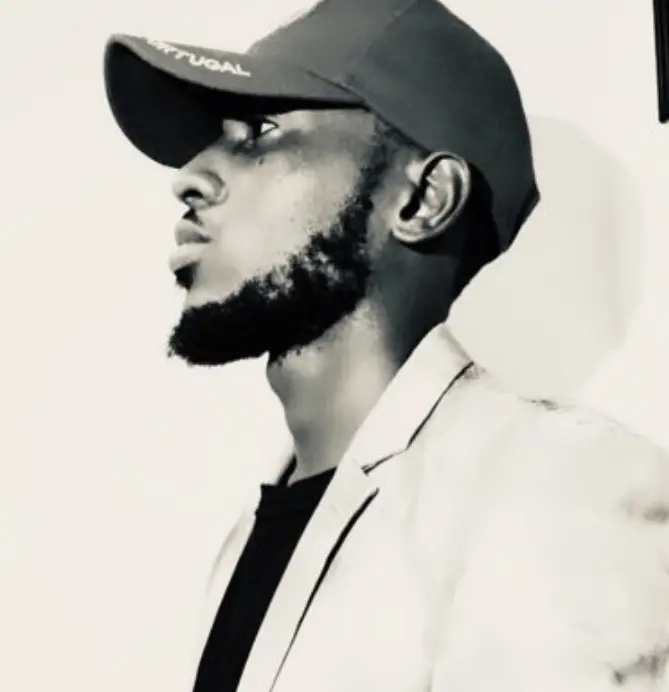 The guy narrated the story today on his Twitter page. He took his time to explain in details how the who scenario happened.
Here is what he narrated in details.
"One time, my 17-year old neighbor's daughter left home on a Friday and came back on Sunday. The whole family were worried for good 3 days including me until she showed up like she never left. Her mum wanted to descend on her but we stopped her.
All efforts to get her to disclose where she went proved abortive. So I told her mum to collect her phone. We asked her if she's dating, she reluctantly said Yes. I asked her what's the name of her bf, she reluctantly said Seyi…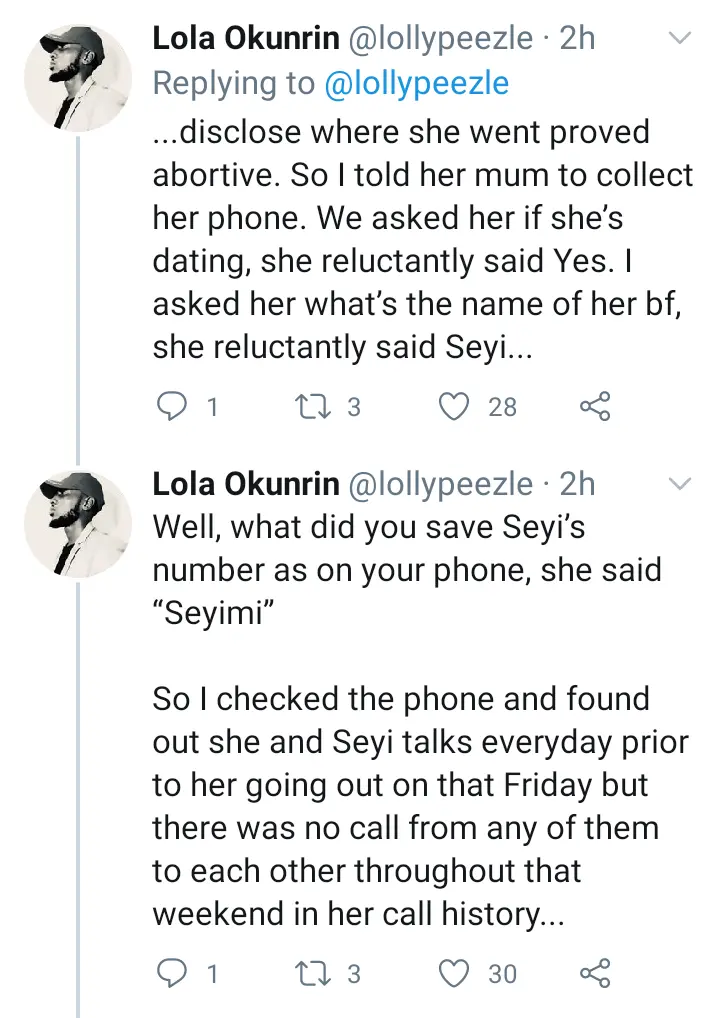 "Well, what did you save Seyi's number as on your phone, she said "Seyimi". So I checked the phone and found out she and Seyi talks everyday prior to her going out on that Friday but there was no call from any of them to each other throughout that weekend in her call history…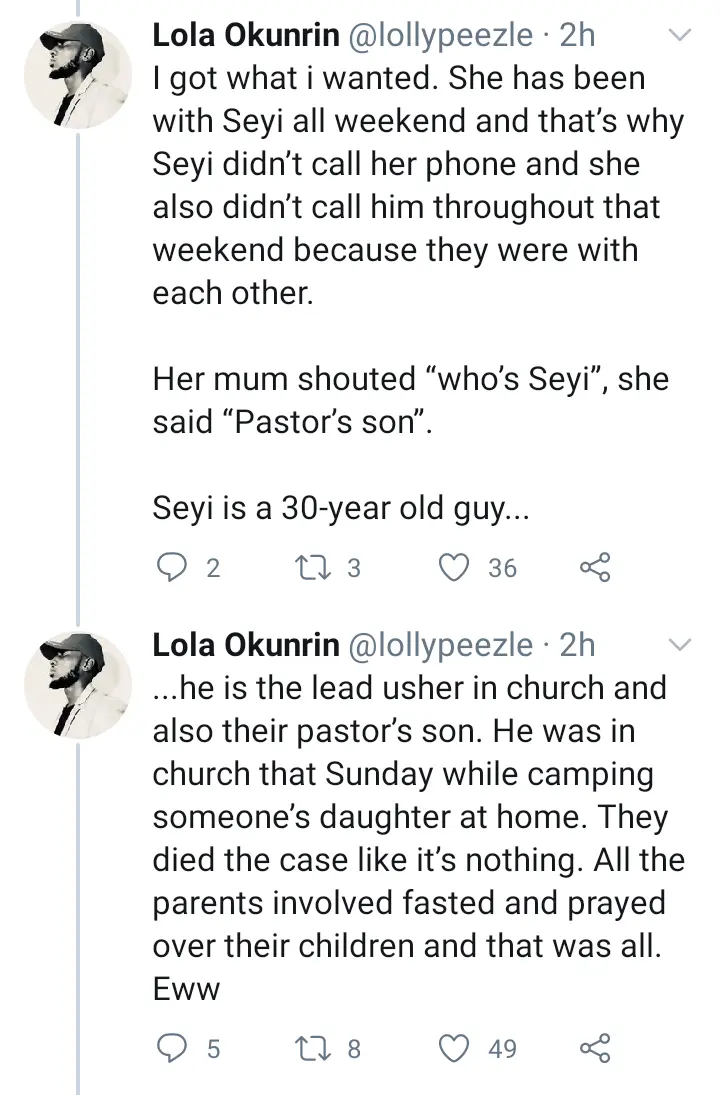 "I got what i wanted. She has been with Seyi all weekend and that's why Seyi didn't call her phone and she also didn't call him throughout that weekend because they were with each other.
Her mum shouted "who's Seyi", she said "Pastor's son".
Seyi is a 30-year old guy, he is the lead usher in church and also their pastor's son. He was in church that Sunday while camping someone's daughter at home. They died the case like it's nothing. All the parents involved fasted and prayed over their children and that was all. Eww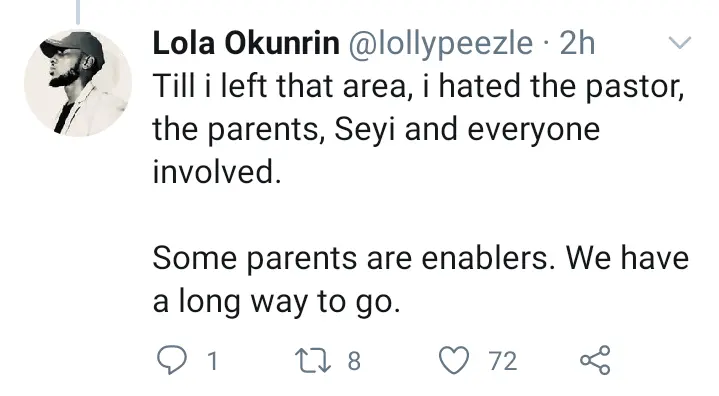 "Till i left that area, i hated the pastor, the parents, Seyi and everyone involved.
Some parents are enablers. We have a long way to go.