A Job Seeker Promise a Manager 3 Rounds to get a Permanent Job in the Government
"We get placed in high positions and then do this to our people 😢"
Do not pay for a job on any manner please…respect yourself🙌🏽
"This has nothing to do with respect…Desperate situations calls for desperate measures. This is dis-gusting but what are we supposed to do as women ,we need jobs so that we can take care of our families and men have those jobs.we need money to buy food ,we need money to pay school fees as sad as it may sound self respect doesn't pay bills.
It's hard outside at home their calling us by names saying they went to school just to stay at home all those name and when we face this situation under depression that we are facing and someone said I need s*x to give you a job you end up saying yes because of all the things we are facing.
Have you ever spend a month's without 10 in ur Pocket .. it's us against the system.
Other people didn't love and respect their bodies..how can you agree to do this nonsense. Can someone help me by left over food I haven't eaten since I the morning i want to take my medicine am based in gautng Soweto am willing to work for a plate of food. "said a Facebook followers
Source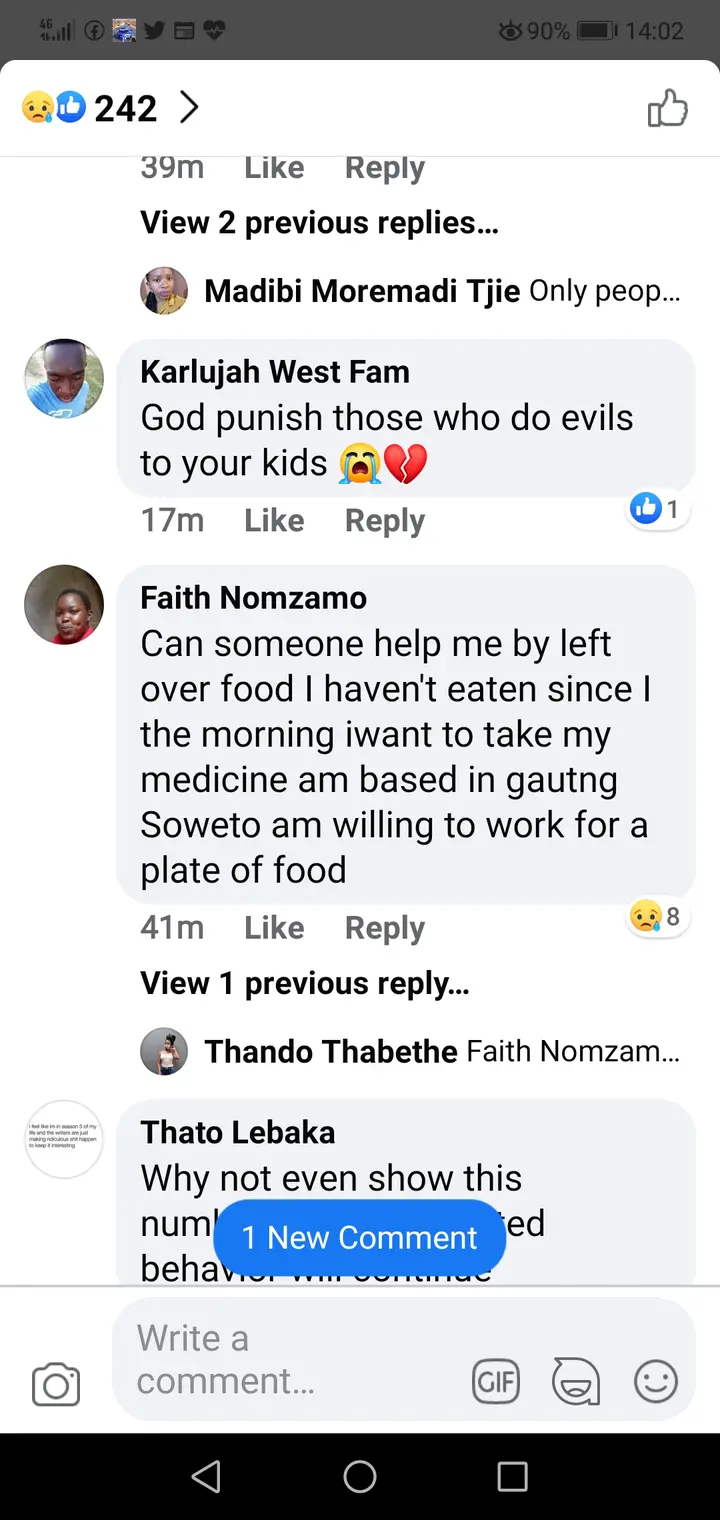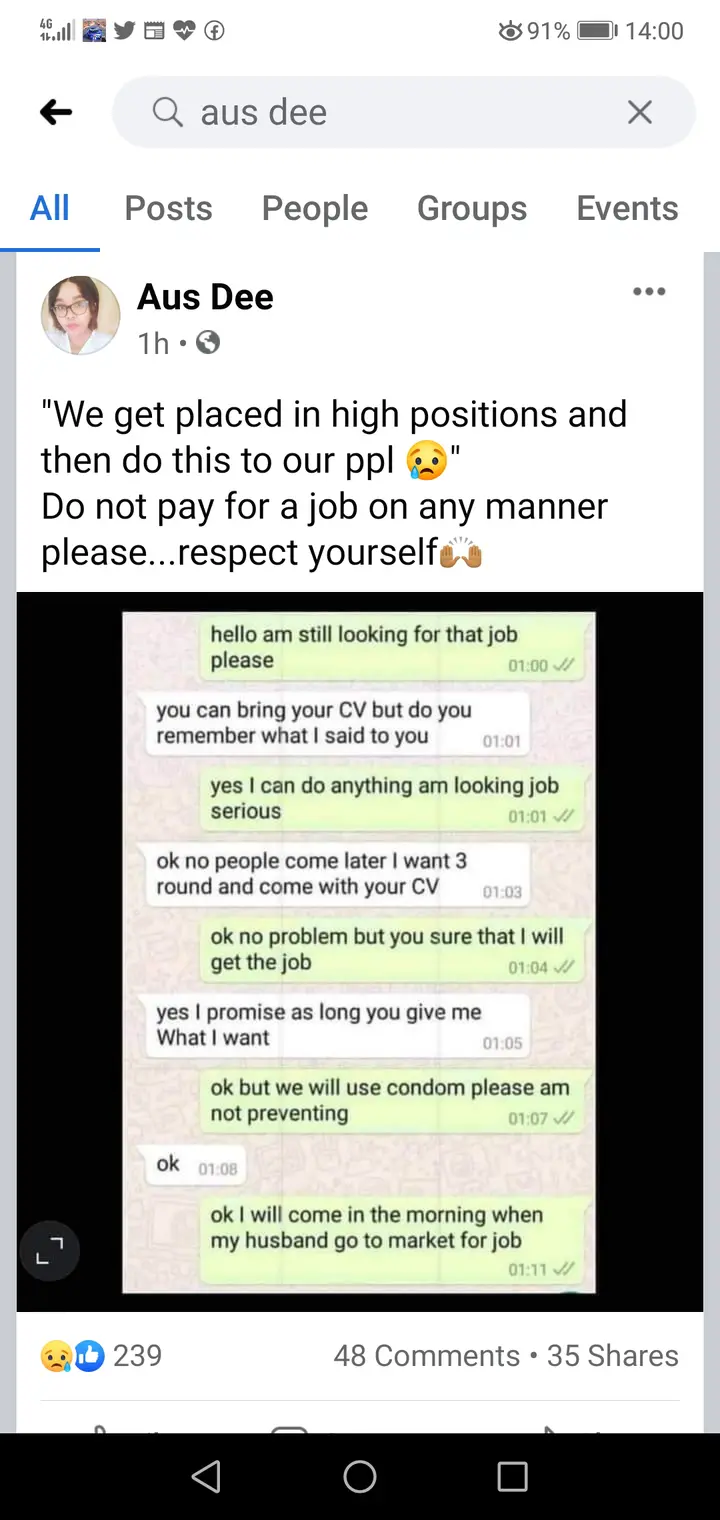 What can you say to this?