My Wife Caught On Call With Another Lady, She Got Angry And Did This – Man Cry Out
A male Facebook User has out of the anger in his heart taken to a Facebook group, to narrate what his wife did moment after she caught him making phone call with another lady.
In all honesty, no marriage can succeed without some level of friendship and trust that exist between the two spouses. Once the spouses are friends with each other, and also have trust for themselves, they can collectively withstand any form of misunderstanding that may crawl into the marriage.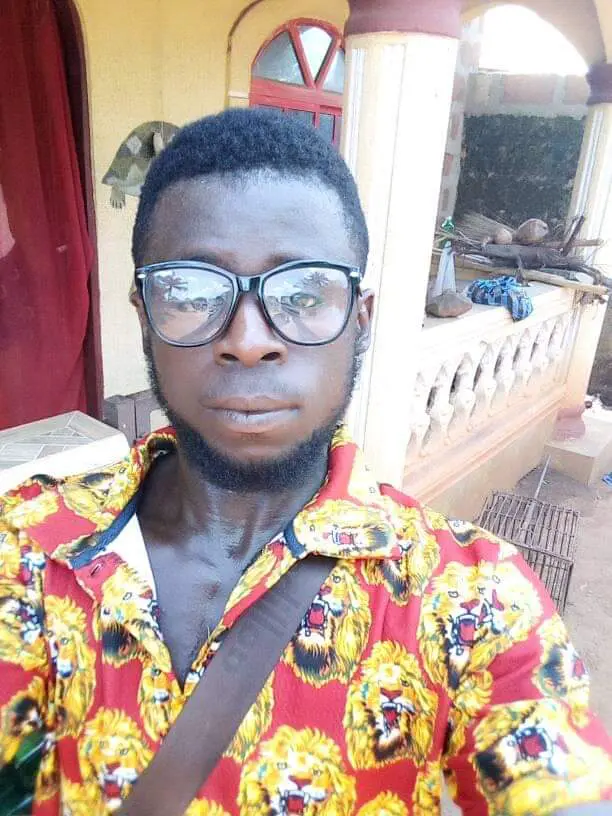 However, these days, most people get married for the wrong reasons. Aside that, some persons also got married sooner than when they should have been married. As a result of that, the maturity to handle some sensitive marital issues is always missing. Hence, they fall apart and get confused whenever there is a minor misunderstanding.
If only most Spinsters and Bachelors would be patient enough to wait for the right time before getting married, most marriages will experience heaven on Earth kind of feeling.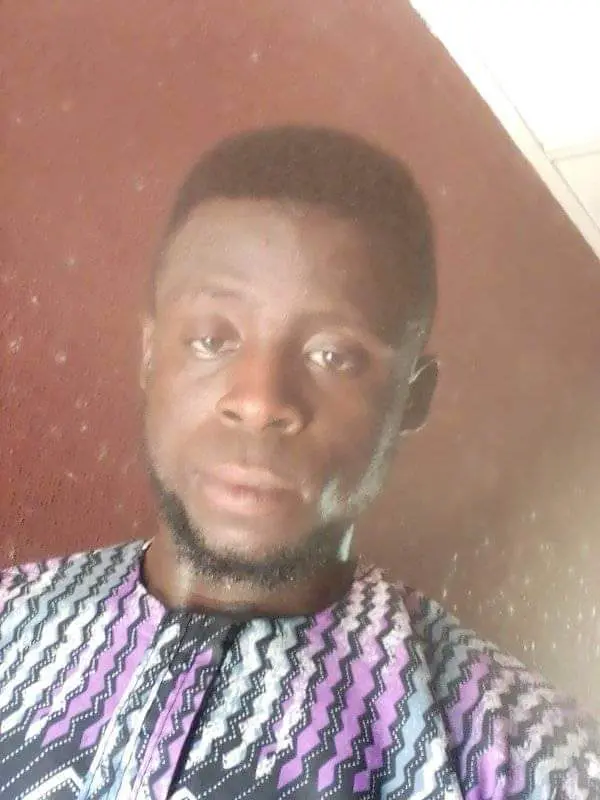 According to the story narrated by Maduakor Wiseman, his wife met him having a phone call conversation with another lady. Immediately, she resorted to having a quarrel with him, which made him to leave the house for peace to reign. Upon his return, he found out that the Plasma Television, some breakable glasses and plates have been broken by her.
Apparently, the lady is having anger issue. Presently, because of what happened, he ran to where his mom lives to stay.
Read his post below:
.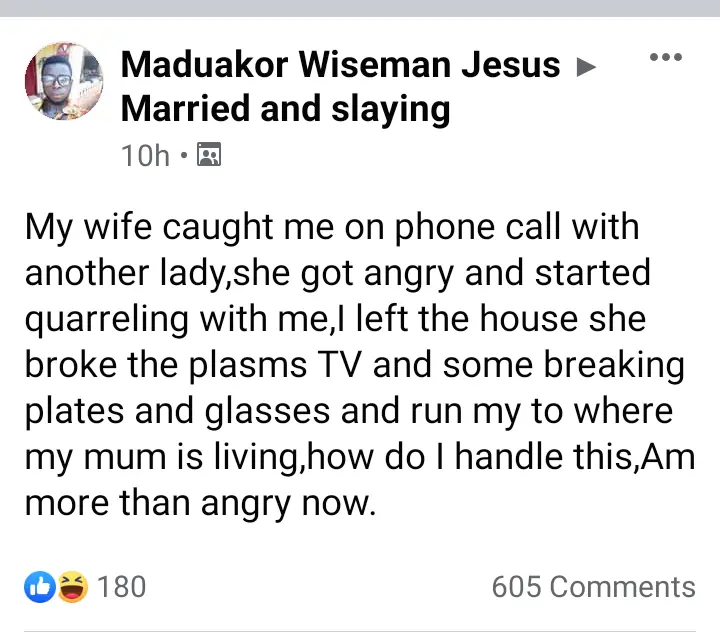 After the conclusion of his story, he seek for advice on how he can handle the issue at hand. The post produced some of the following comments: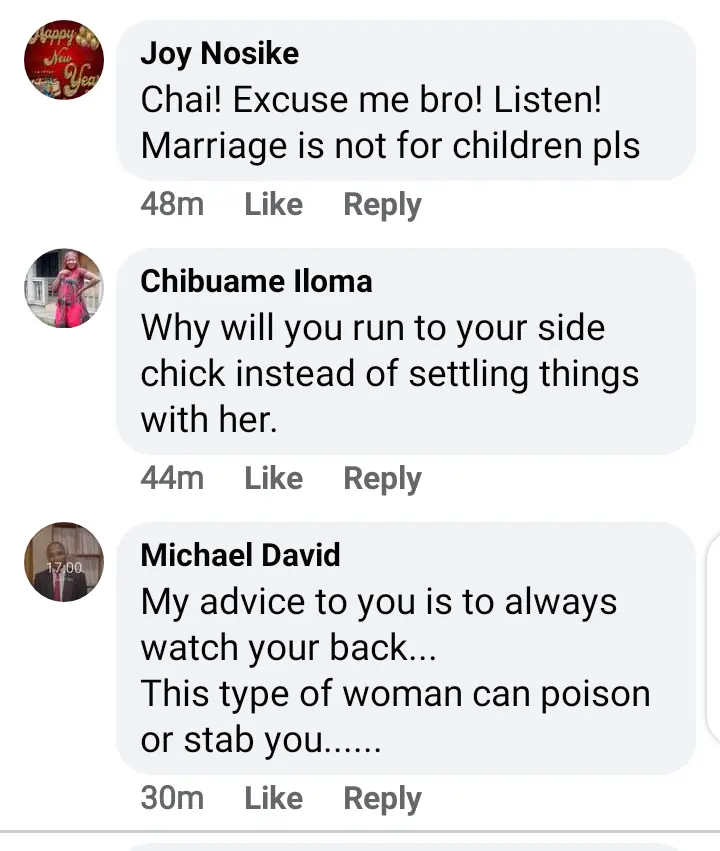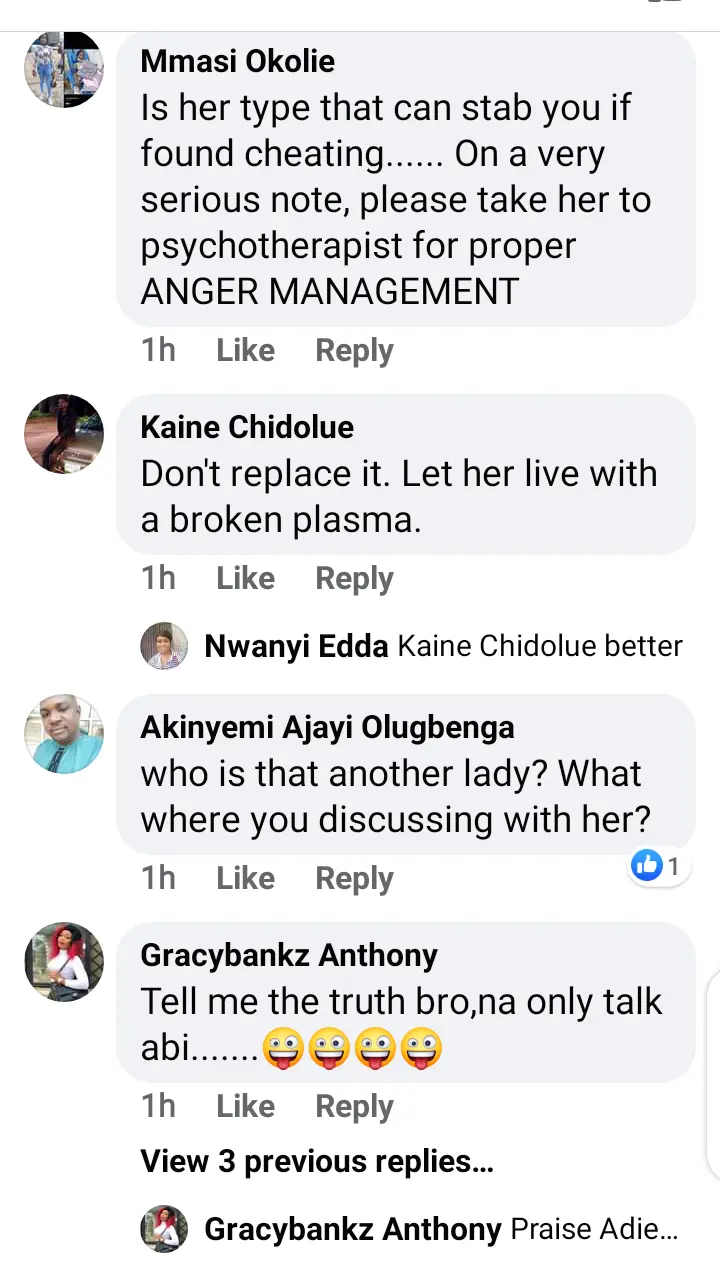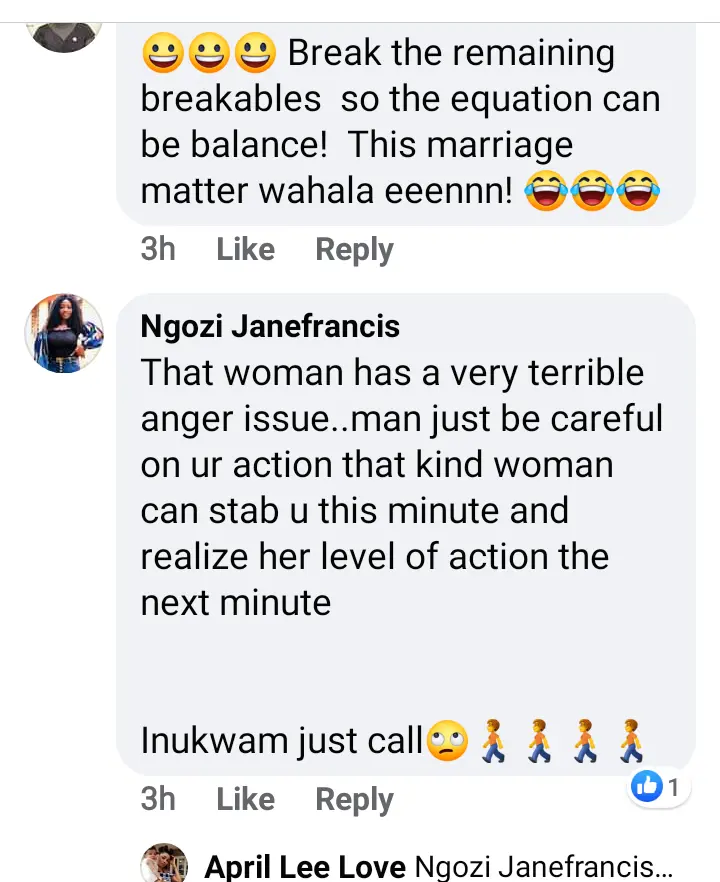 Do you agree with some of the comments that , the lady in the picture is capable of stabbing him to dead one of these days? Advise him on what to do.