He Injected Something In My Drink, After The First Sip I Noticed It- Lady Cry Out
The lady revealed how a guy that they went out on a date together injected something in her drink, then later on she noticed that her drink was injected with a substance after she took the first sip.
When she noticed it, she kept her cool and stopped drinking it, the guy tried to persuade her to continue drinking, she made up an excuse to use the bathroom and that was how she left the scene and never came back.
The lady wrote on Twitter He injected something in my drink, after the first sip I noticed it and I kept cool, I stopped drinking it, he was trying to insist that I keep drinking, I just said I needed to use the bathroom, na so I order bolt go my papa house. He called me taya.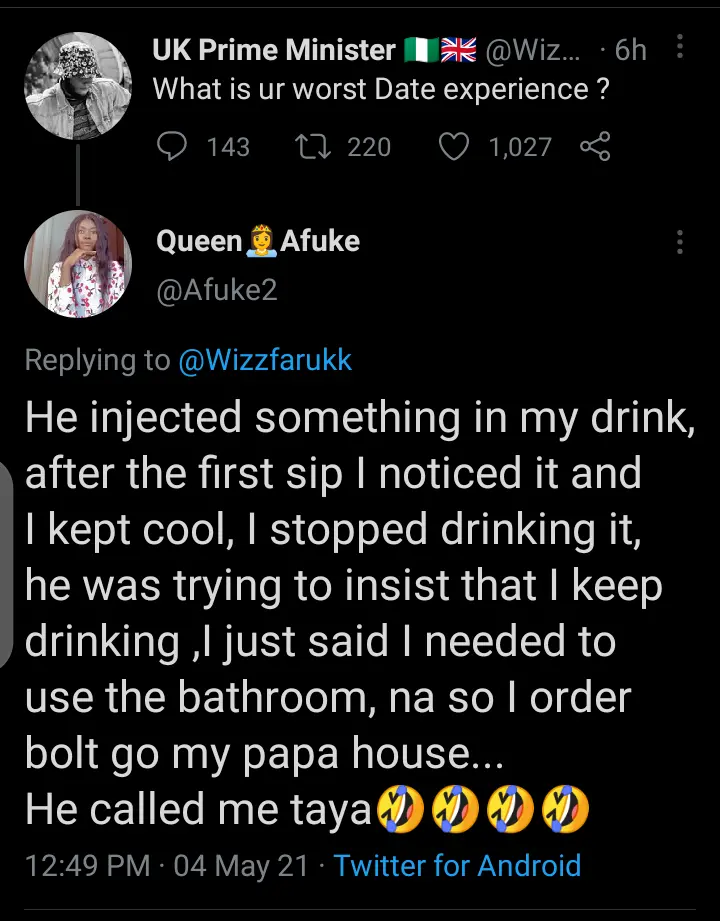 The lady also revealed that the guy wasn't her boyfriend but he told her that he really liked her and because he appeared gentle and really cool, she gave him a chance and that was how they had their first official date, which later turned out to be her worst dating experience.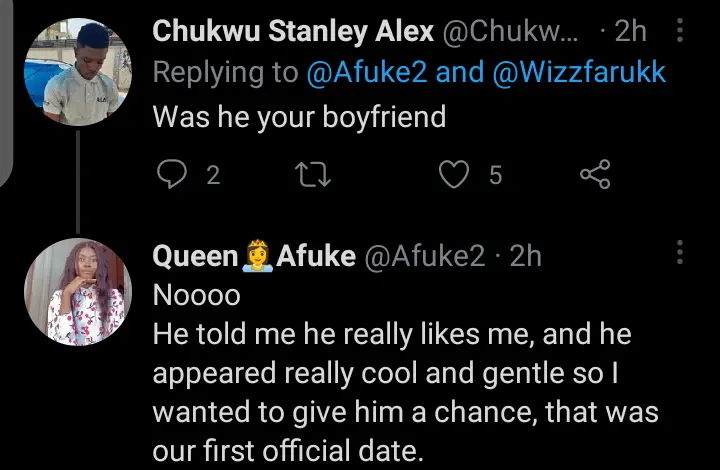 Very disappointing that the guy who appeared to be gentle and really cool injected something to the lady's drink on their first official date together. Why do you think the guy injected something into her drink?