See What A Prophetess In Abuja Did To Three Brothers That Made Them Shed Tears Of Joy – Pictures
God is capable of doing all things possible at the appointed time. When he remember you, everything will turn around for good, he will send people to raise you from grass to grace. Wherever you go will be blessings upon blessings. Indeed God blesses man through his sent. In this article you will see what Prophetess Rose Kelvin did to three brothers that made them shed tears of joy.
Rose Kelvin is a Prophetess at Unveiling The Veil Ministry Abuja, Nigeria. She's the wife of Dr. Kelvin Nwafor, the Presiding Bishop of Shekhinah Glory Ministries Worldwid, headquarters in Abuja, Nigeria. Prophetess Rose is famously known as Public Speaker, Voice of Solution, Spiritual Councilor, Author. She has written many books. Prophetess Rose is known for preaching the word of God to people, prophecies and empowering lives. God has used her to changed many lives at the Unveiling The Veil Ministry, located in the City of Abuja.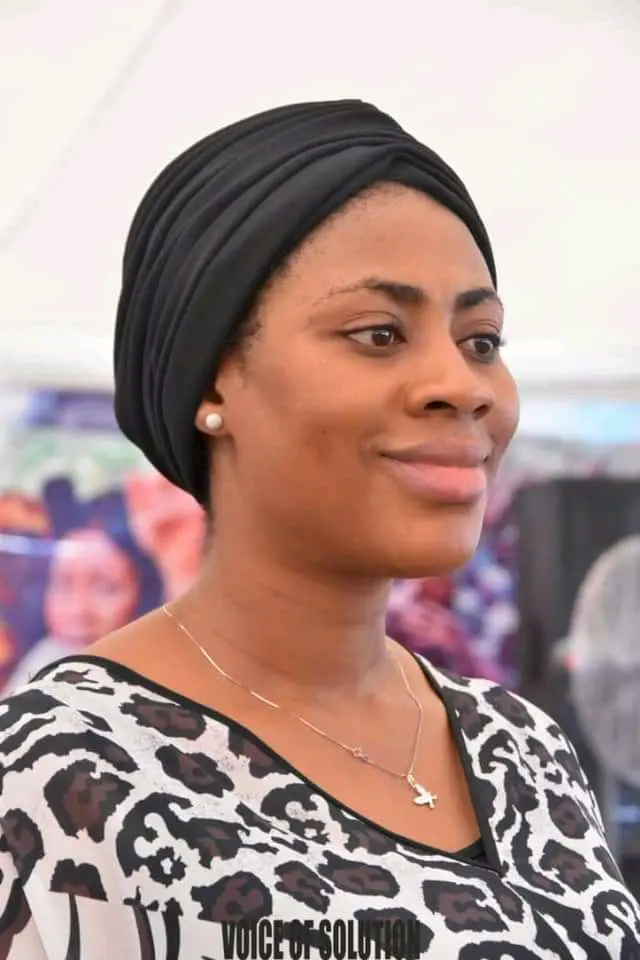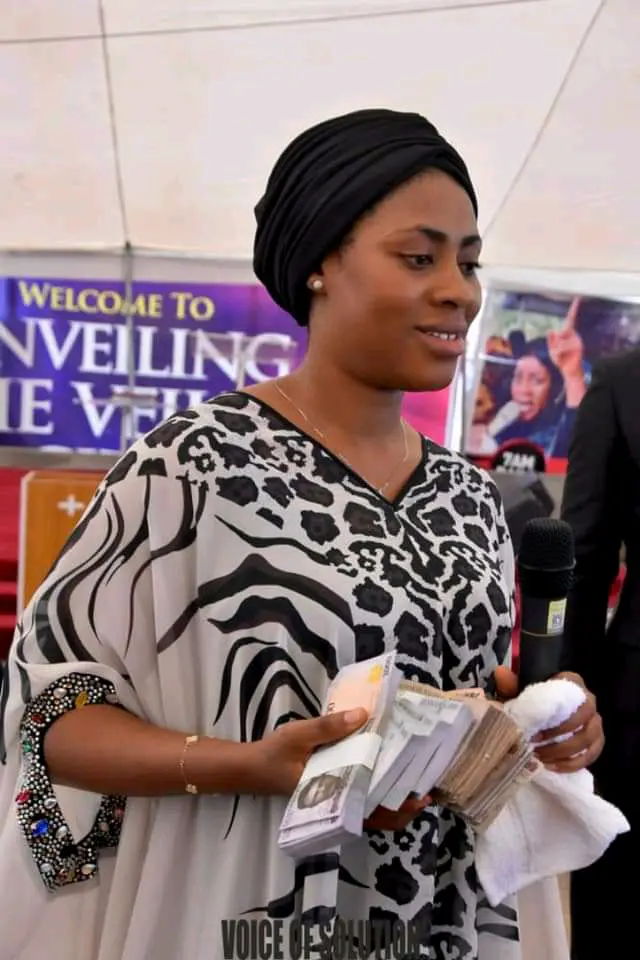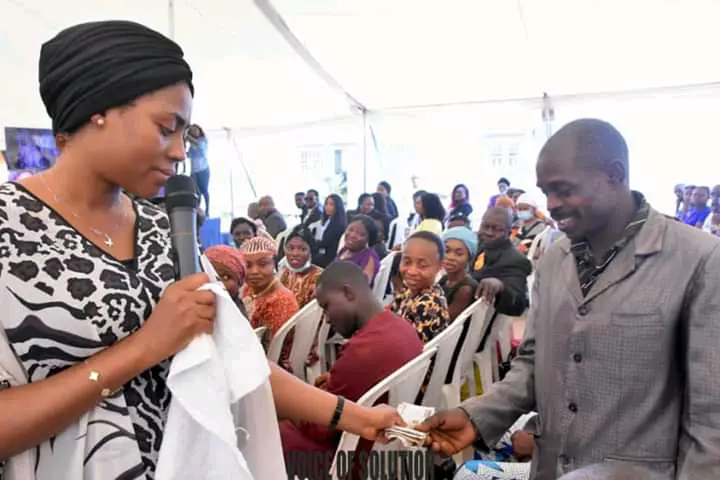 According to what Prophetess Rose did recently inspired everyone. At the last service at Unveiling The Veil Ministry, she located three siblings during her Prophecy service. Prophetess didn't just minister to them, she went further as empowering the three brothers with the sum of Six hundred thousand naira (600,000), to start up a business to survive.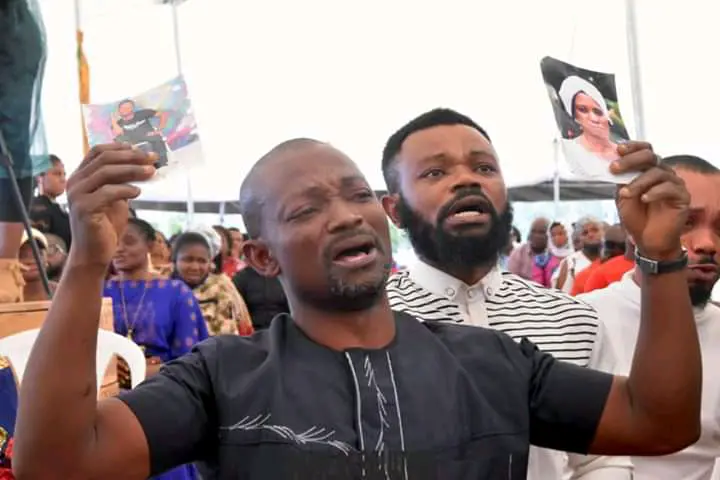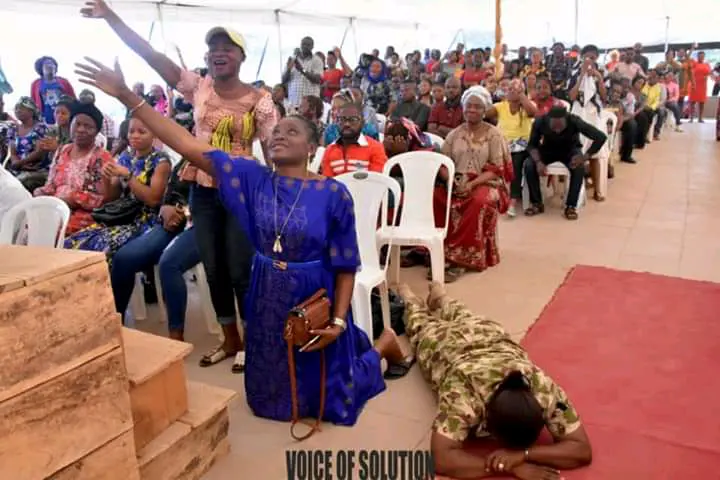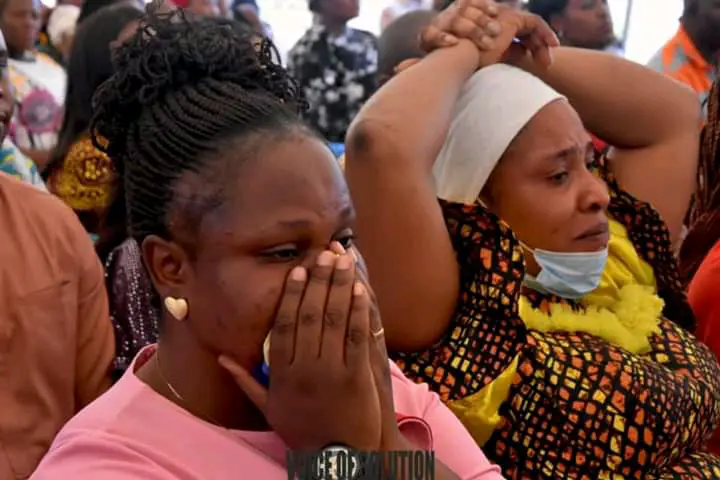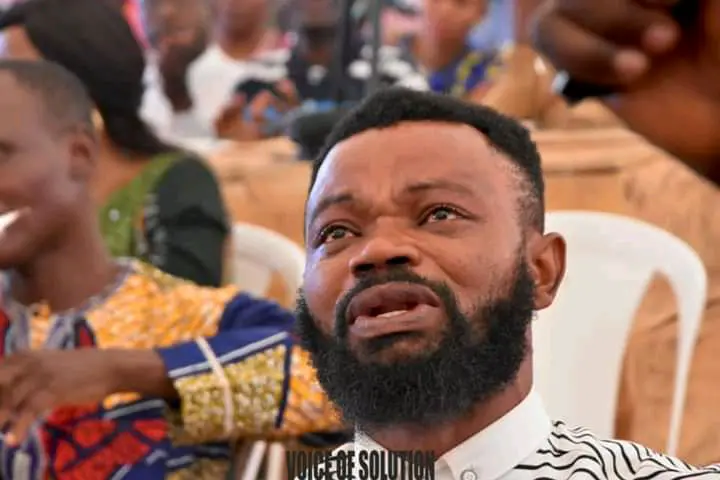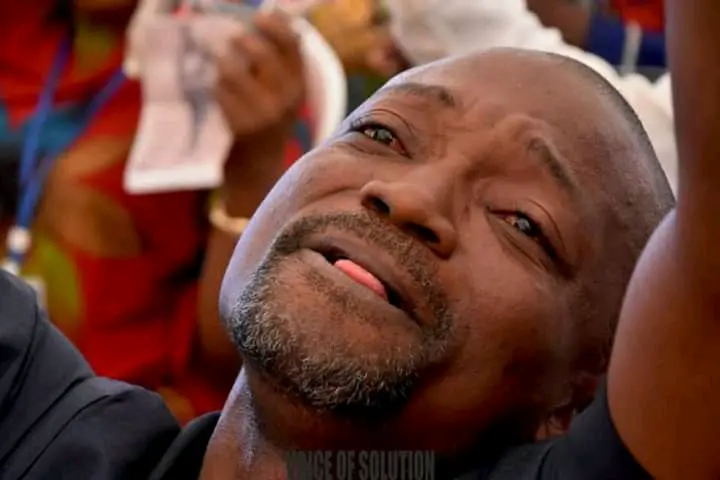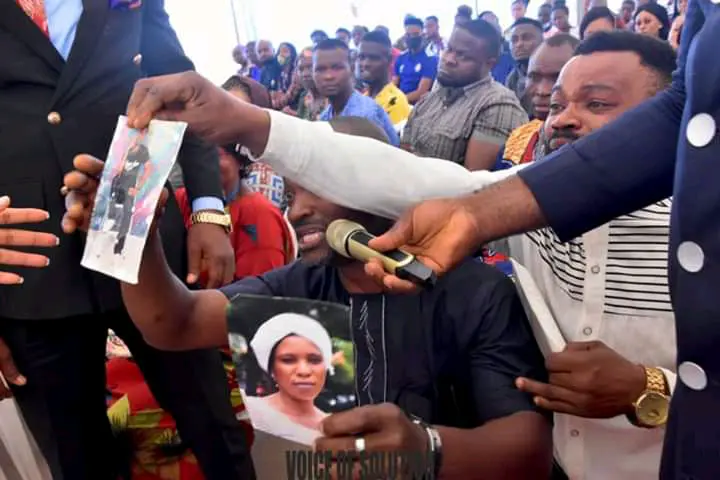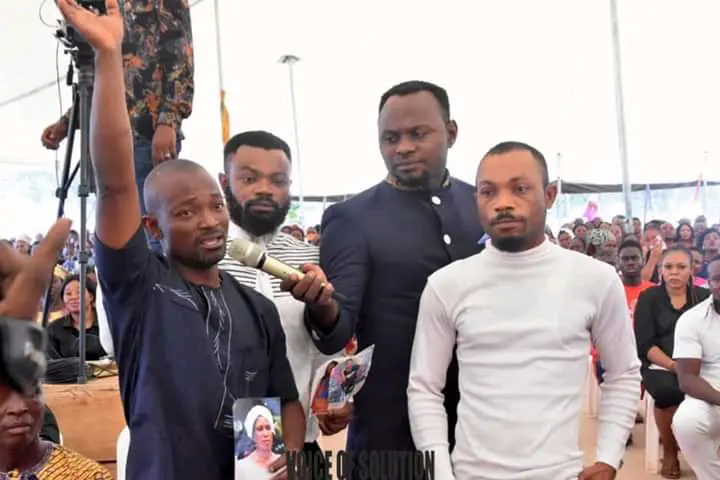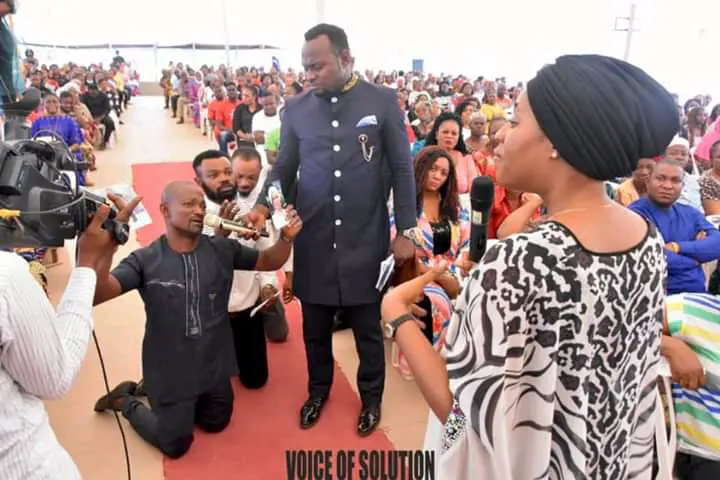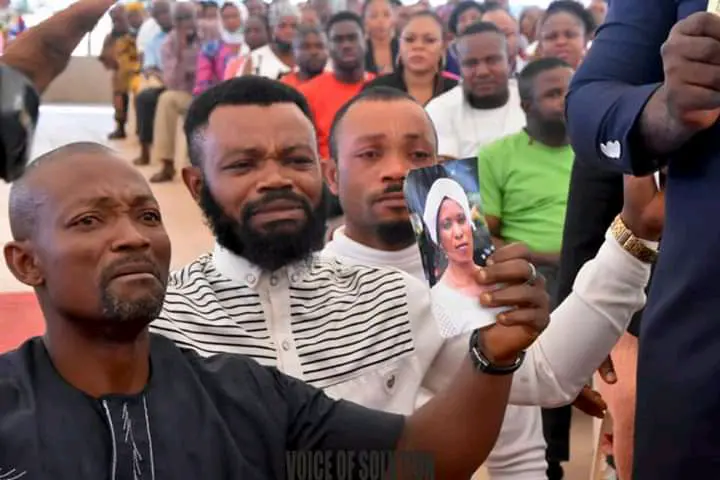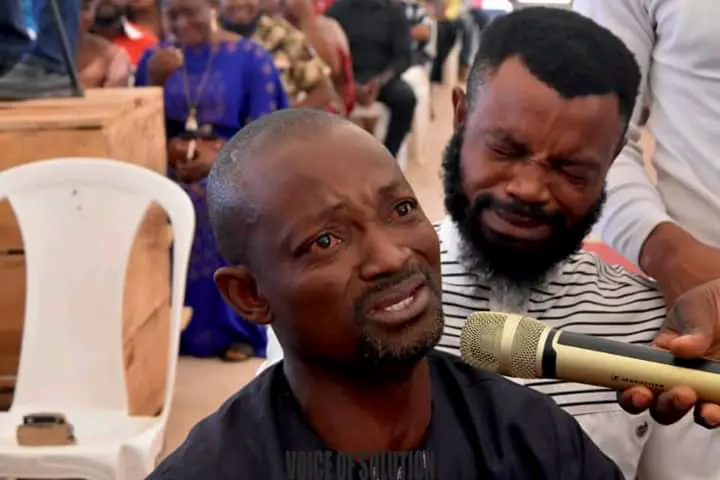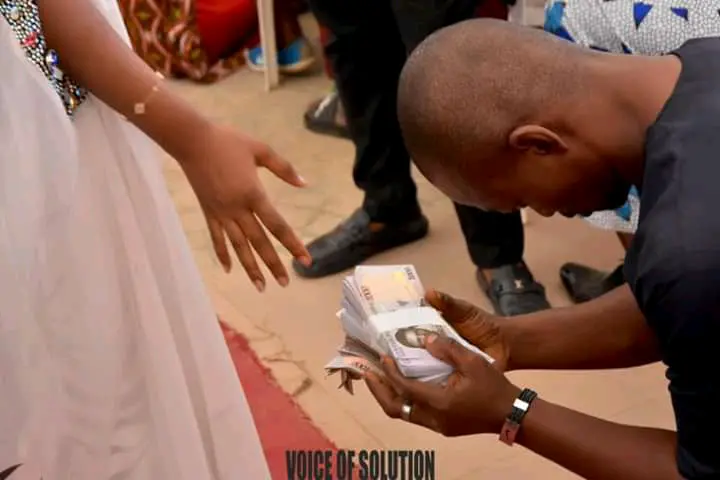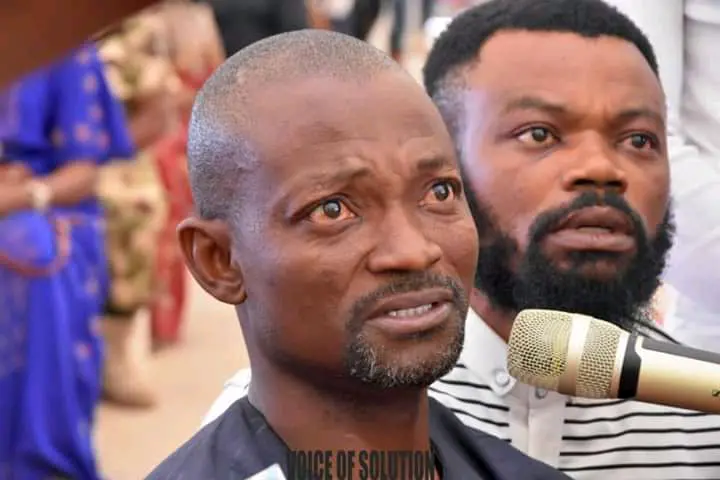 Prophetess Rose was more compassionate when these three brothers revealed how they have been suffering, how they were unable to gather transport money to attend Unveiling The Veil Ministry, that their youngest brother who is hustling to survive in abroad had to send them money. After everything, Prophetess Rose went further and prayed for them, delivered them from every yoke of poverty, frustration, untimely death in their family and coursed every spirit of working like elephant but eating like ant. She blessed and established them with fund.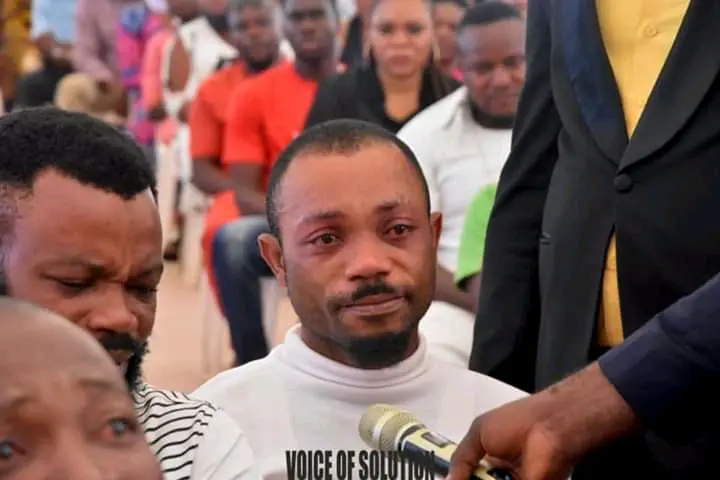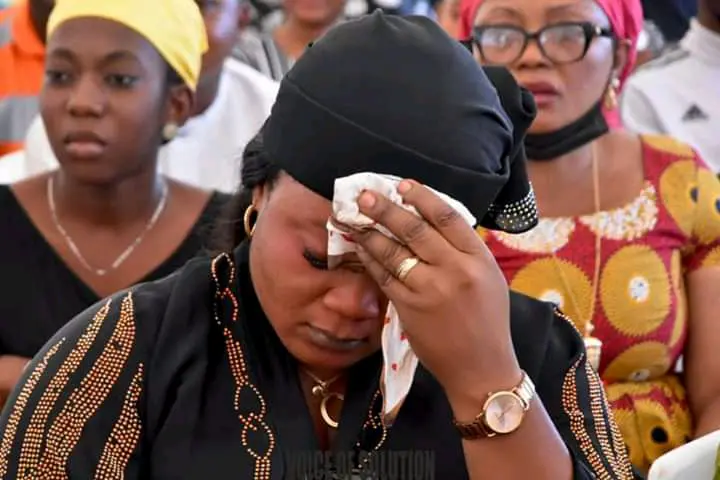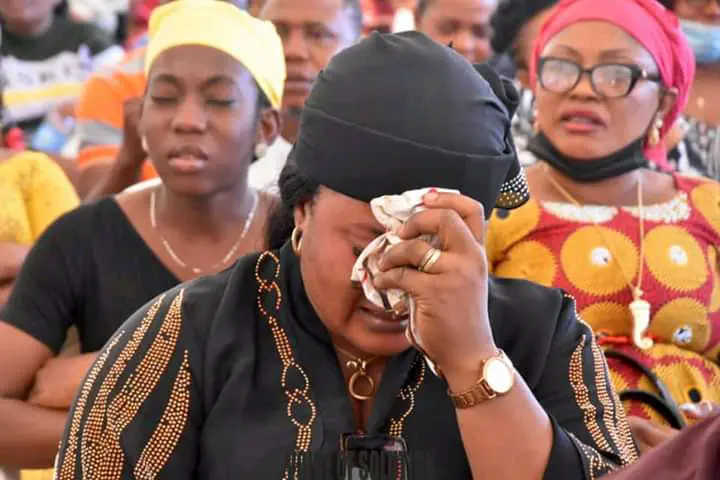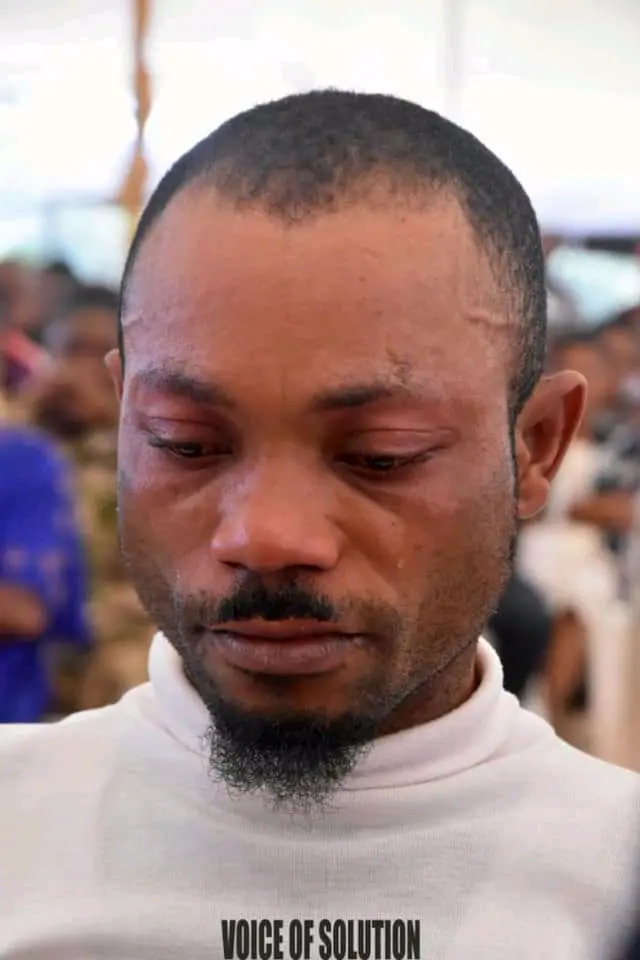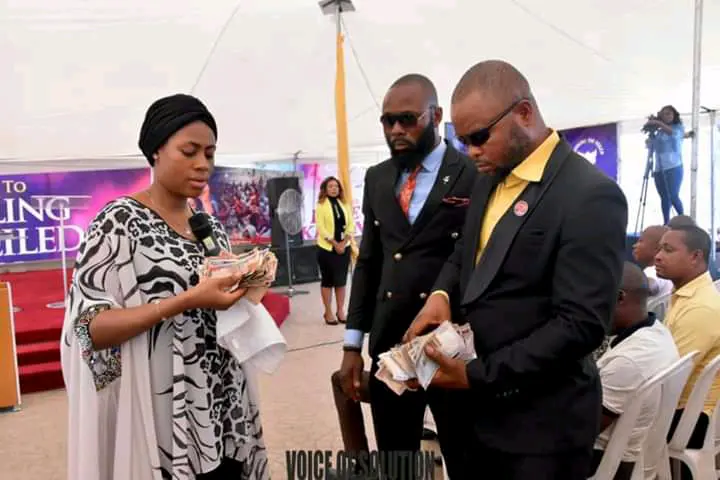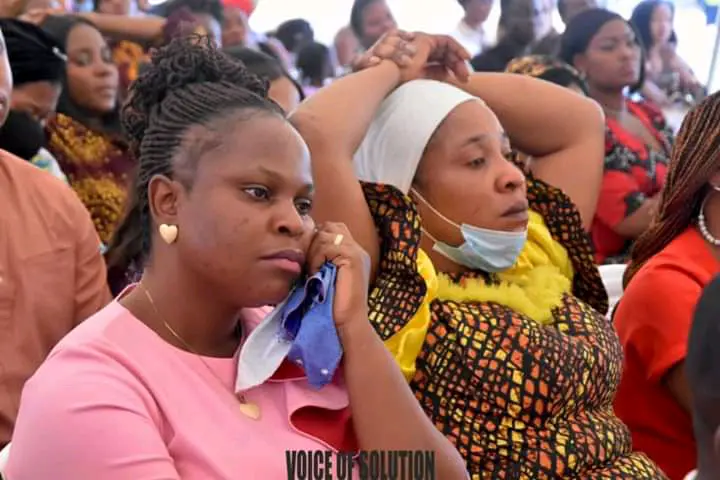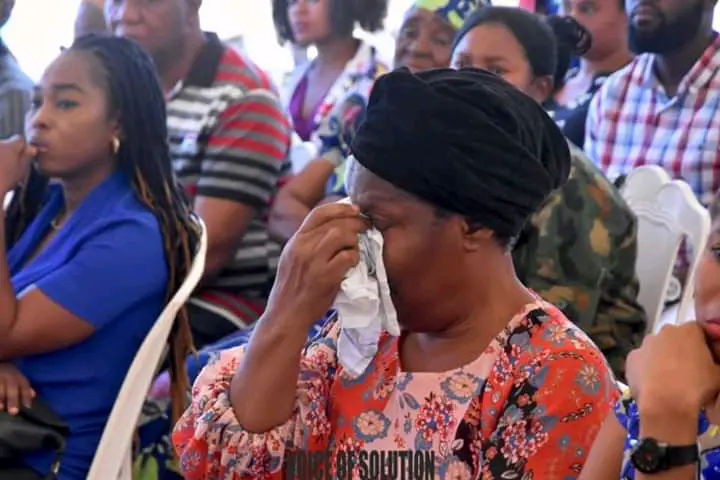 Indeed is a thing of tears, people were touched spiritually, because it came as a surprise to everyone. The auditorium went emotionally as the three brothers started sheding tears of Joy. Deep in their hearts, God has started good work in their lives. "The first moment I saw these pictures, I was inspired, I nearly cried" Thank God for bringing this opportunity to these three brothers. Glory be to God.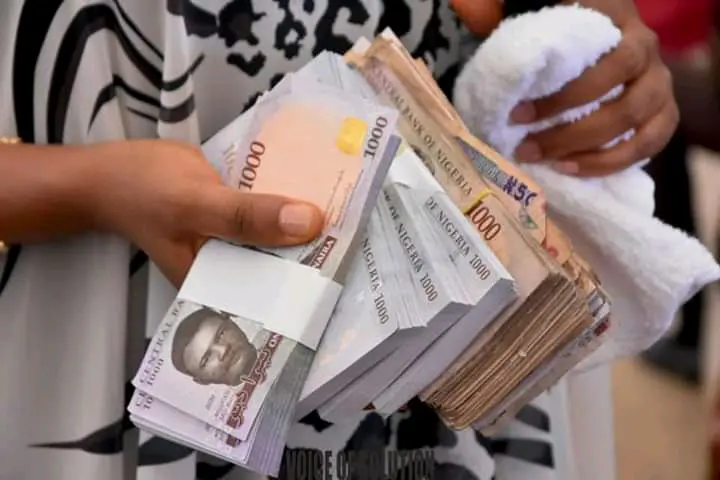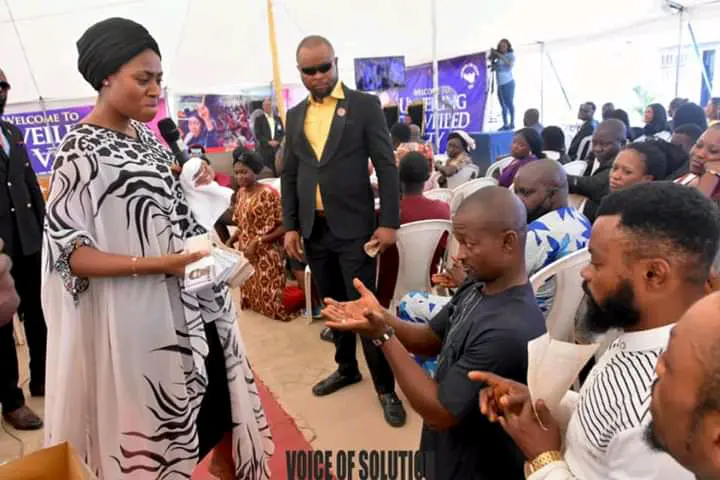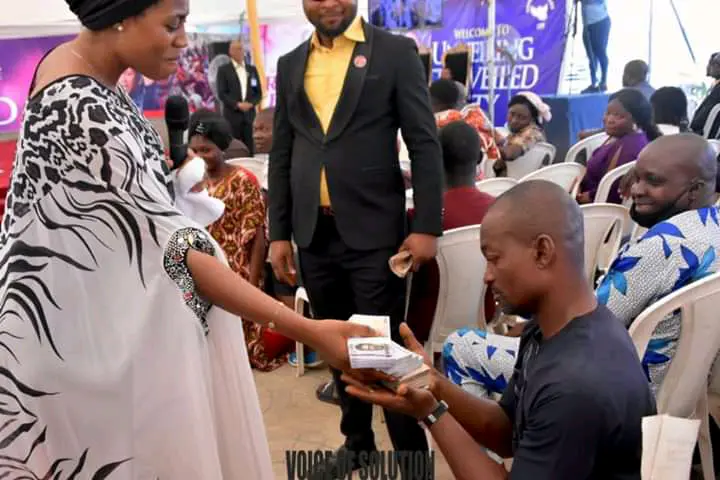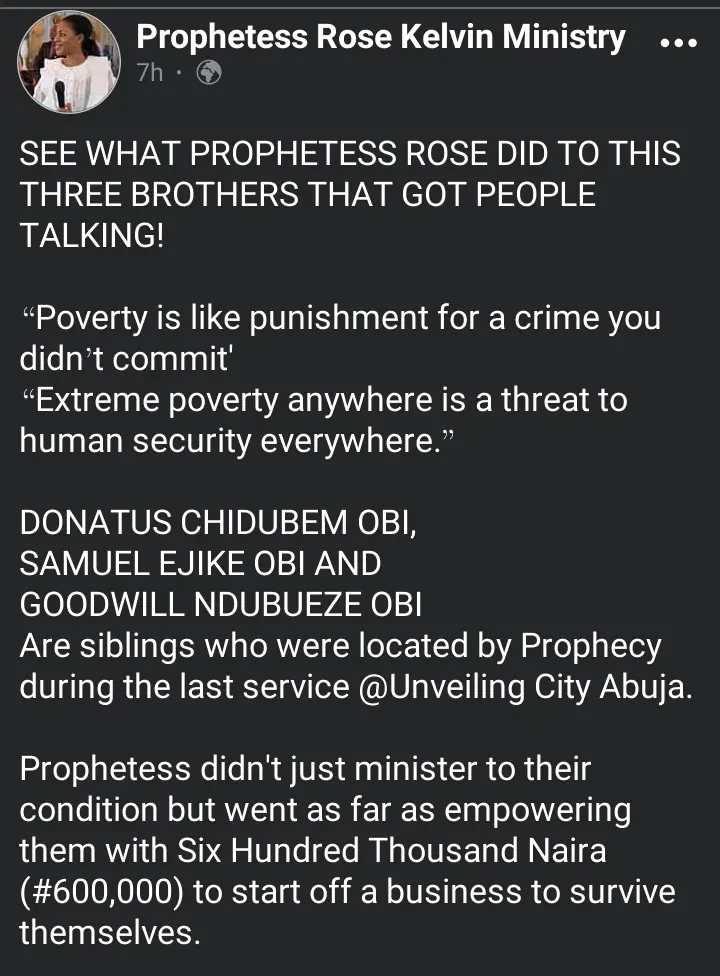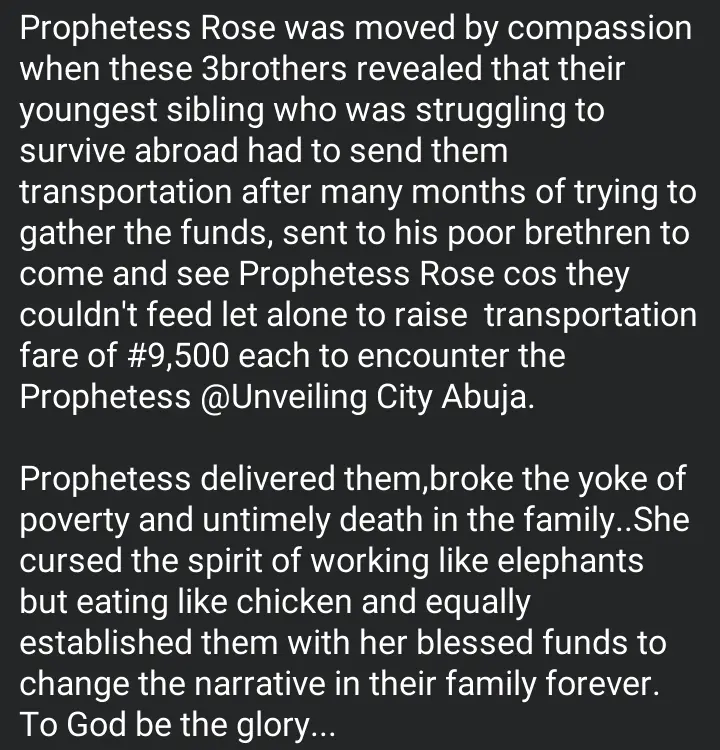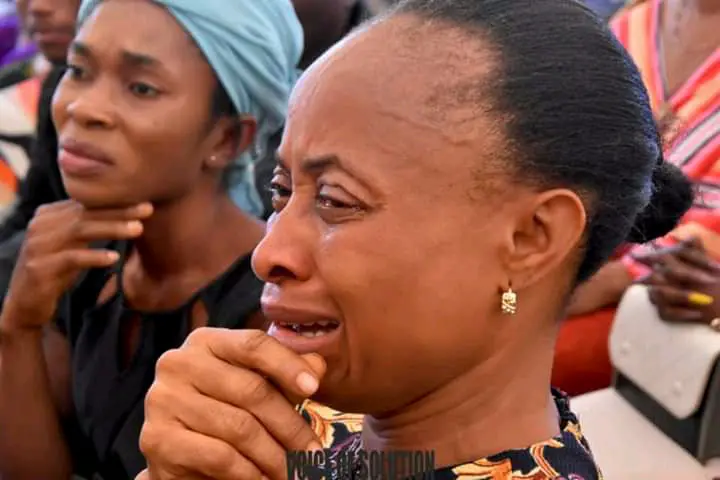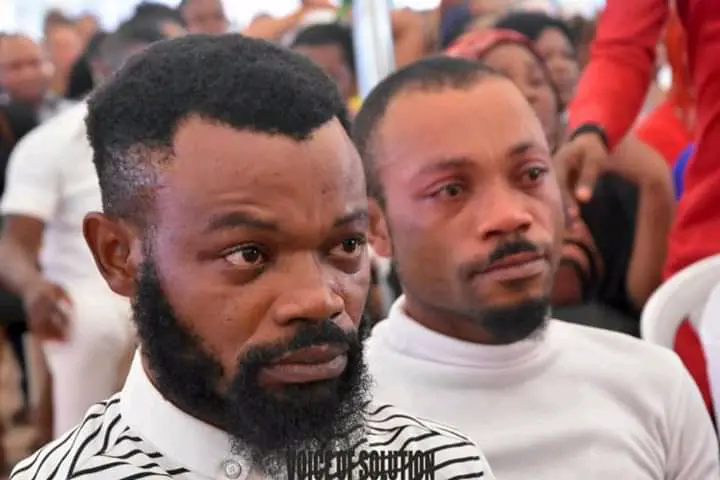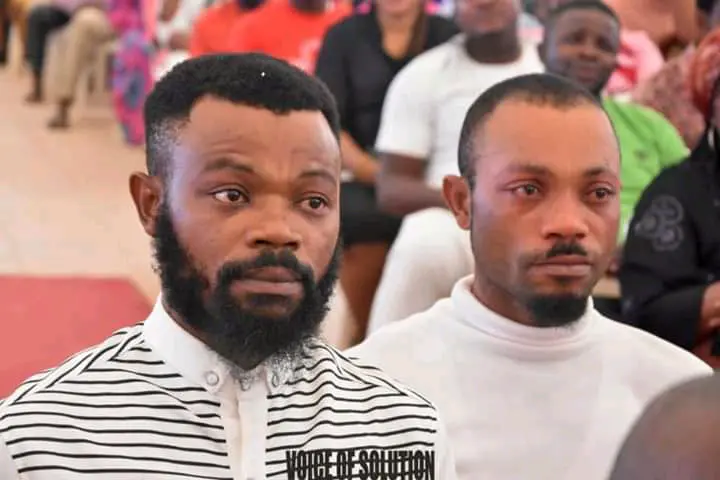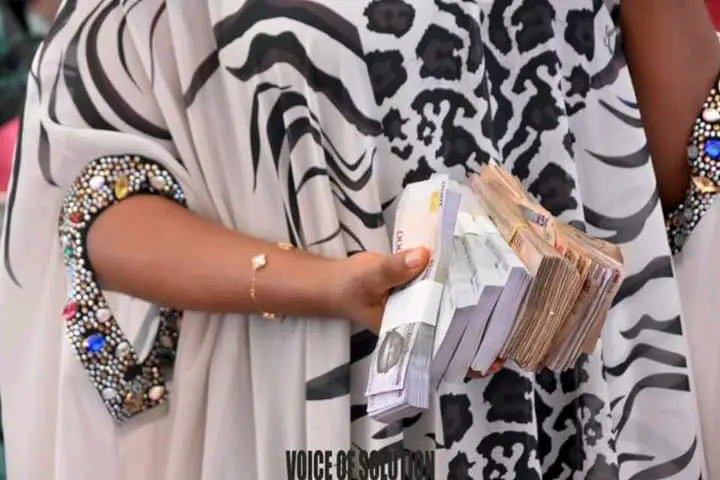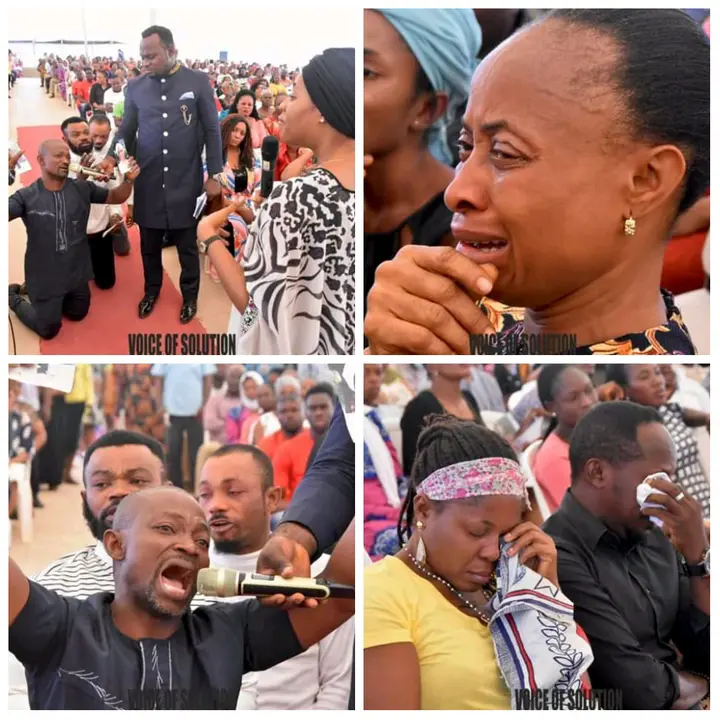 Indeed when God remember you, things must surely work for good.