No Woman In Her Right Senses Would Marry A Man That Plays Bet And Lotto- Lady Says
Some men are addicted to playing bet and gambling. They feel that they it is a fast way of making money and becoming rich. However, the idea of some is that it is not a genuine way of gaining money because it involves a lot of risk without having control over the amount that would be earned or lost.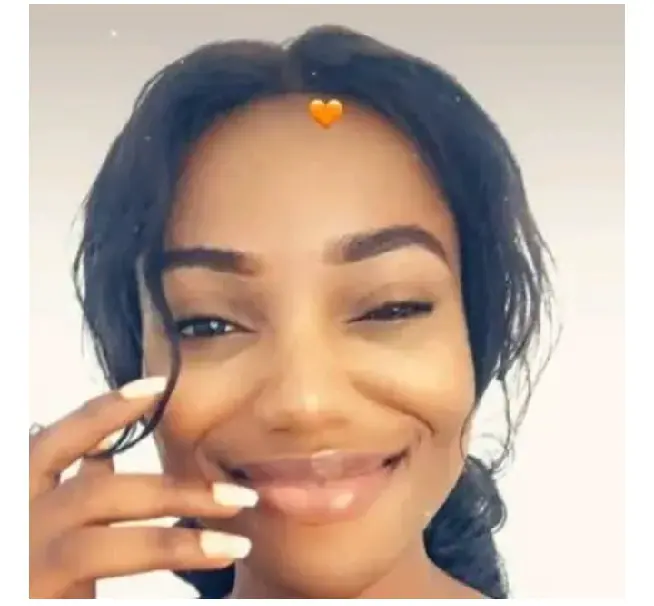 A lady identified as Vivian Rora on Twitter has urged women to stay away from men who play bet, lotto, and draft. According to her, no woman in her right senses would marry a man who gambles in such things.
"No woman in her right senses would want to marry a man who plays bet, lotto, draft, and baba ijebu," she wrote.
This got a lot of reactions on social media and below are some of them: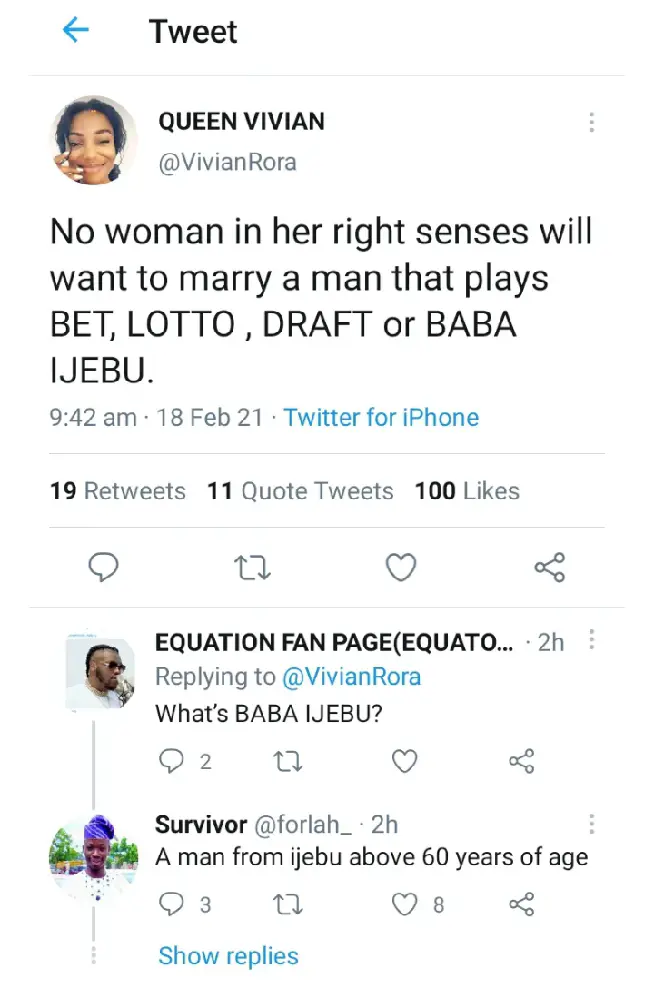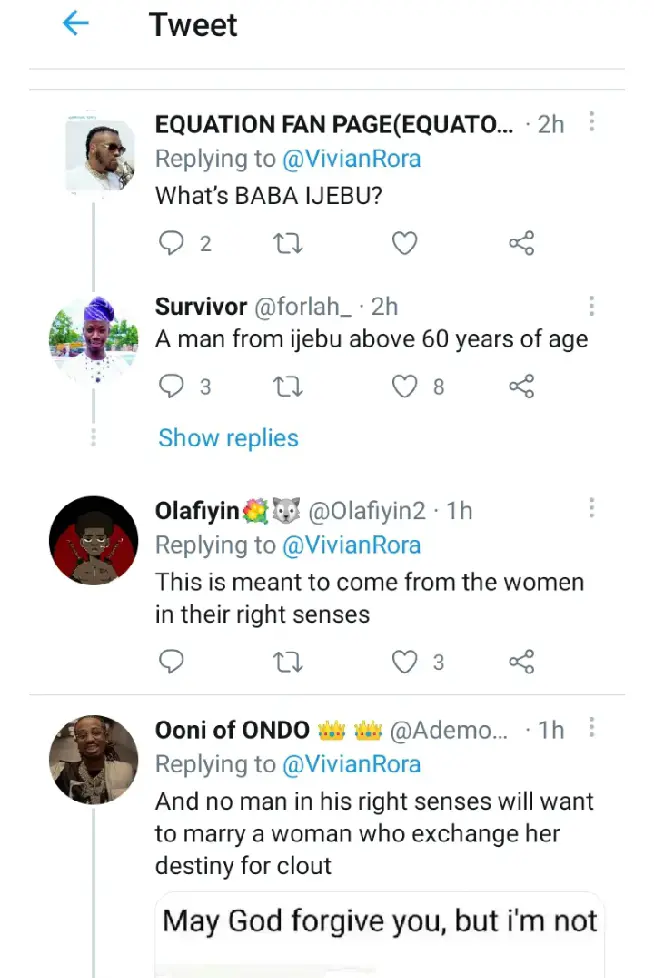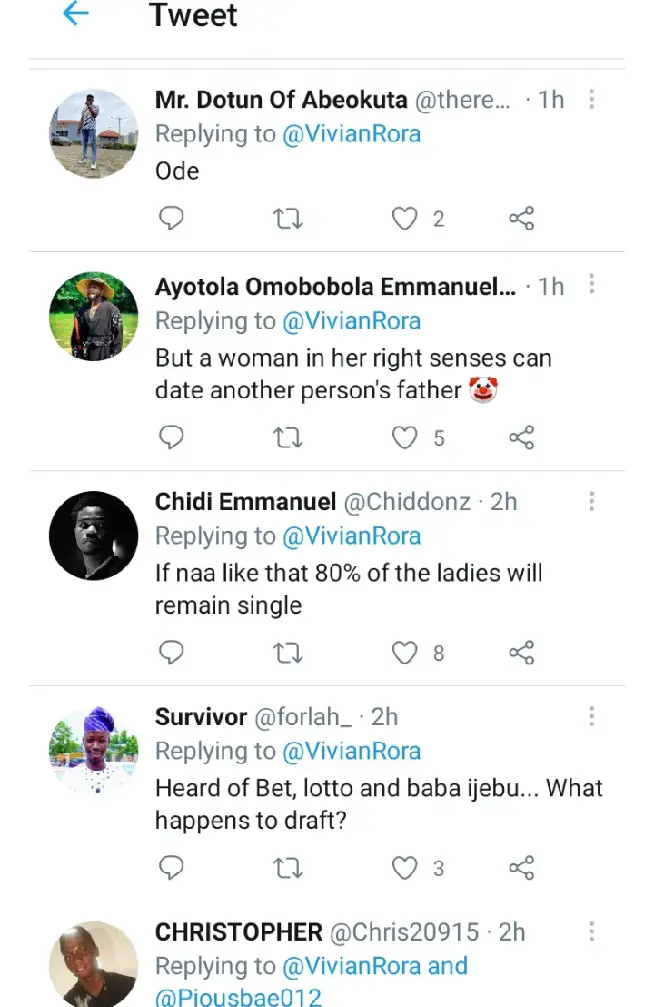 Some people may see people who involve in this gambling act as being irresponsible because they believe that they are lazy to go out and work for their money but instead prefer to go through the easy way out. One certain thing is that playing bet, lotto and other gambling practices involve a lot of risks.