No Woman Can Cheat On You If You Do These Four Things- Lady Tells Single Men
The issue of cheating is very rampant in many relationships these days. Both males and females are seeking to find a permanent solution to their partners cheating on them.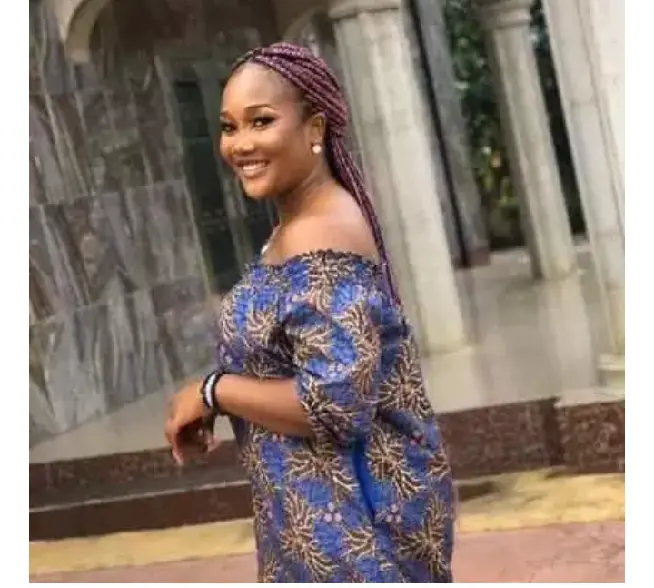 A lady identified as Queen Preshiii on Twitter seems to have found the solution to cheating from women. She stated there are four things a man needs to do to make sure that no woman cheats on him. She wrote; "no woman will cheat on you if you care for her, give her attention, take her out, and support her financially."

After she stated these four conditions, many people reacted on Twitter as some believed that a lady would still cheat if these conditions were fulfilled. Below are some of the reactions: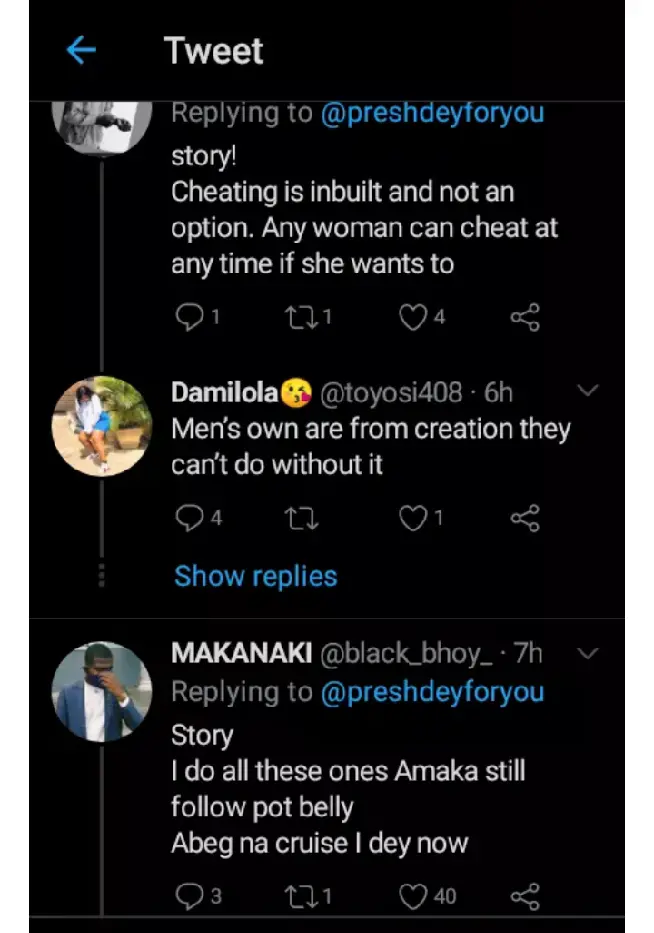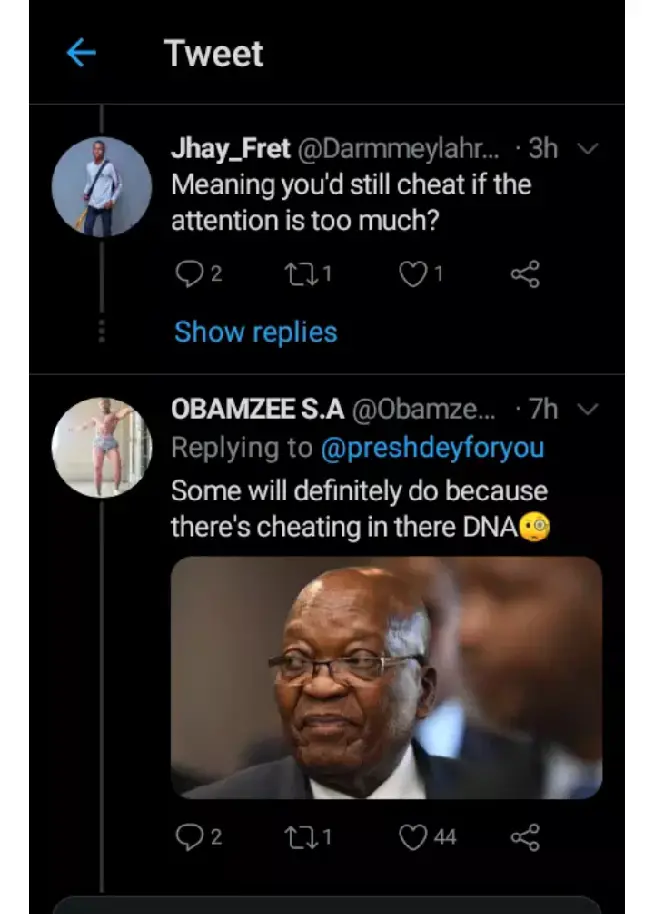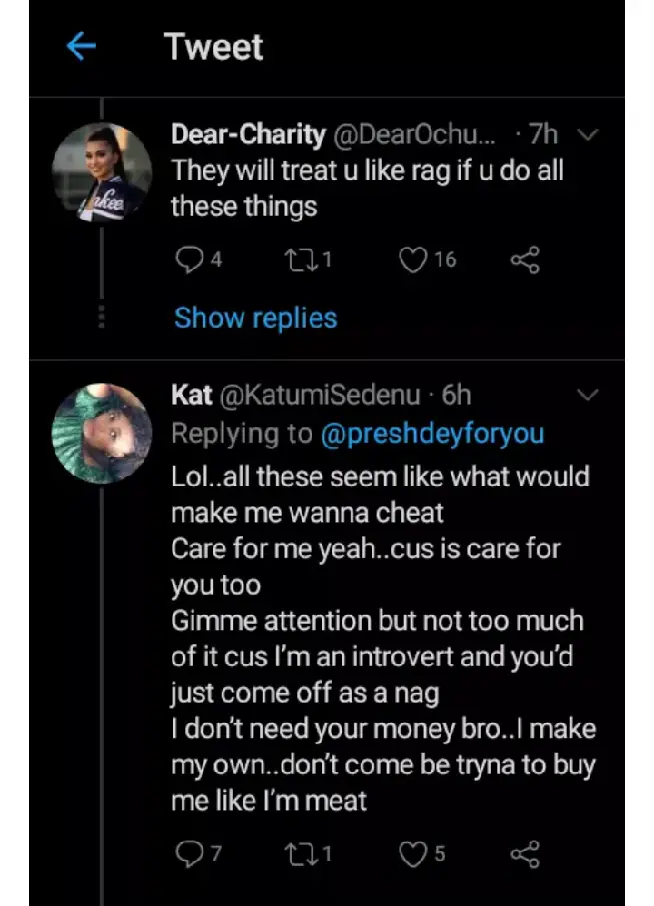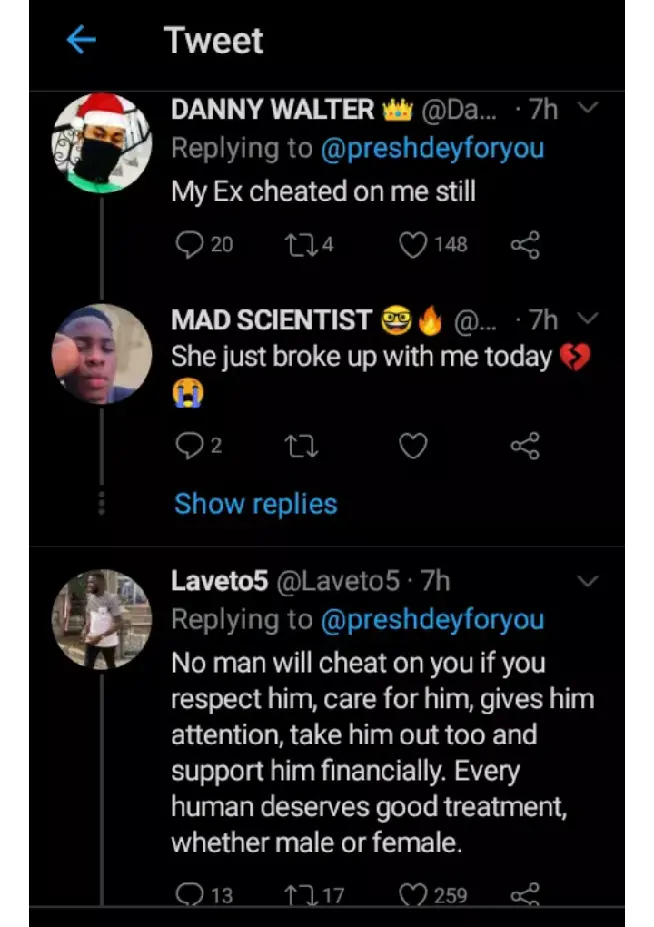 Do you think these four conditions that the lady listed are enough to make a woman not to cheat on a man? Comment below.