My Sister-in-Laws want Me to Close my Shop and Travel to the Village to Take Care of Their Mum – Lady Cry Out
Marriage is a wonderful union, but when you are like an outsider in your matrimonial home then it becomes an issue.
This is exactly what a lady whose name is Conscience Emmy, says she is experiencing presently, as she decided to bare her mind on a Facebook group known as "Mummies are Home Builders."
She has come out to say her husband's sisters want her to close her shop and travel to the village and take care of their sick Mother.
The sisters who are 3 in numbers, chose her to go and take care of their ailing mother in the village, because they are very busy working class ladies.
However, her husband is not saying anything about the whole issue obviously because his sisters gave him the money he used to set up the shop for her.
As it stands now she is very confused and doesn't know how to handle the situation.
For this reason she decided to share her predicament with the Facebook group to seek advice on what to do.
Below is the what she posted: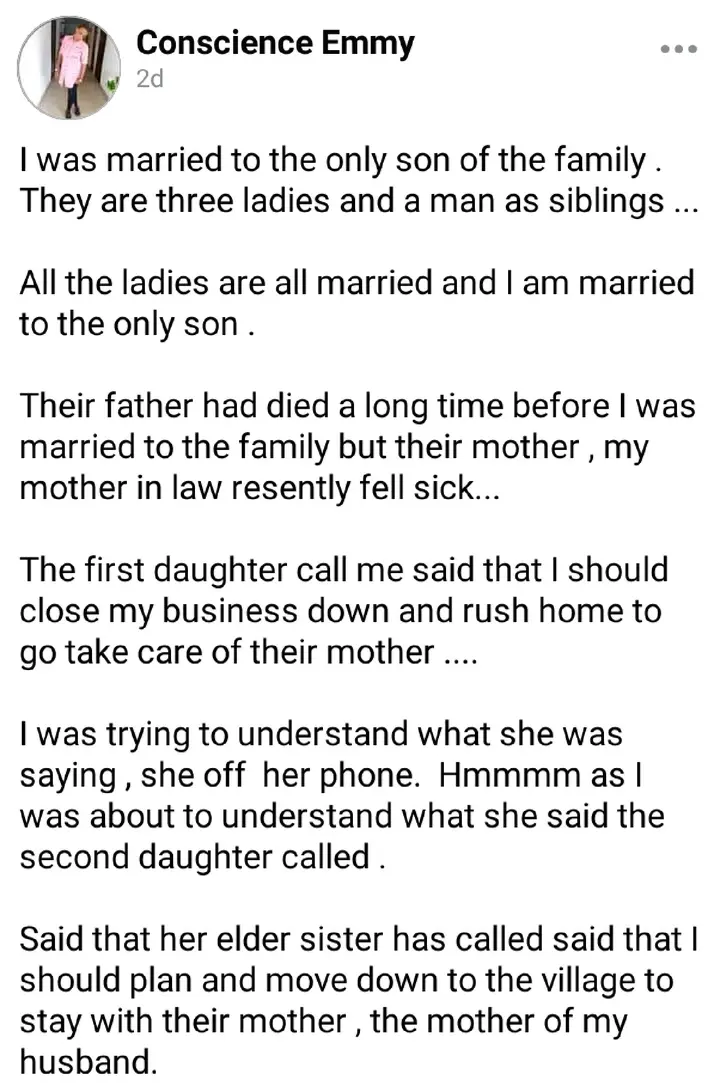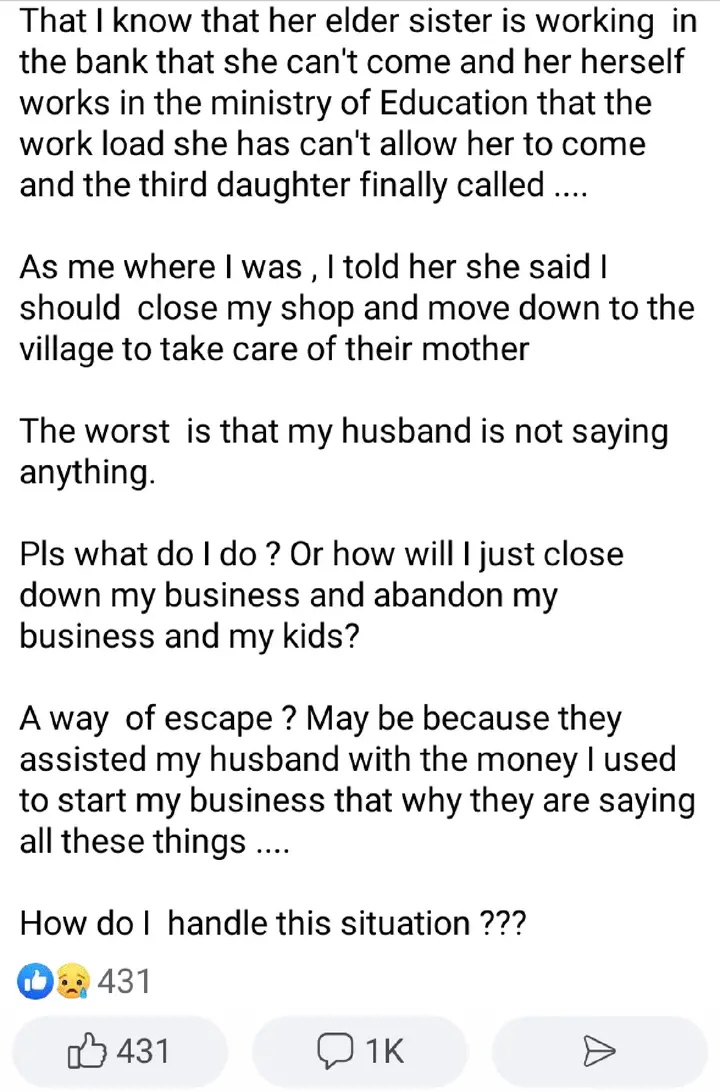 The question begging for answers is; Should she abandon her business and kids and go to the village to take care of her sick mother-in-law?
This is the question that need urgent answer.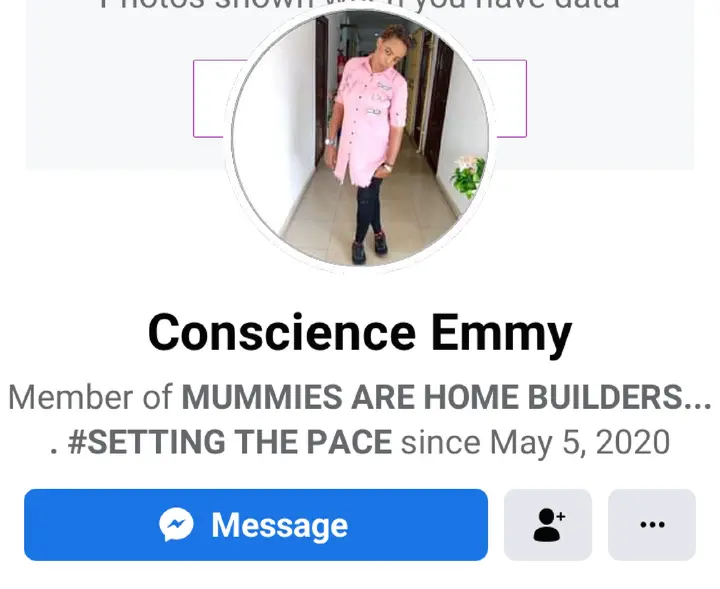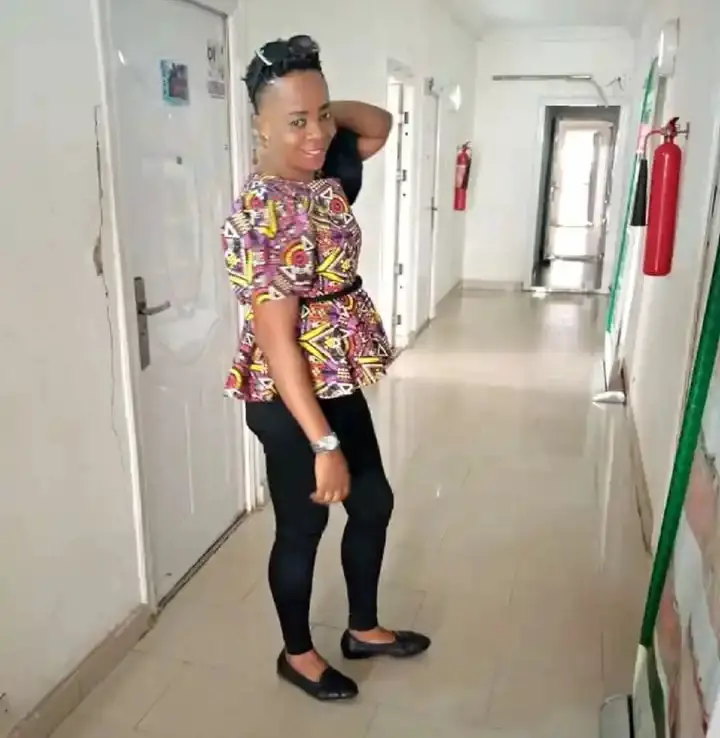 What advice do you have for her since her sister-in-laws insist she must travel to the village to take care of their sick mother?