My Mum Refused To Speak To Me For Three Months Because I Wanted To Marry An Igbo Man – Lady Says
Some Nigerian parents usually have problems with their children marrying from another tribe or cultural background. This may be due to experiences they have had that made them believe that people from a tribe are not good for their children to marry. This may cause some issues especially when their child is unwilling to listen and goes ahead to marry his or her own person.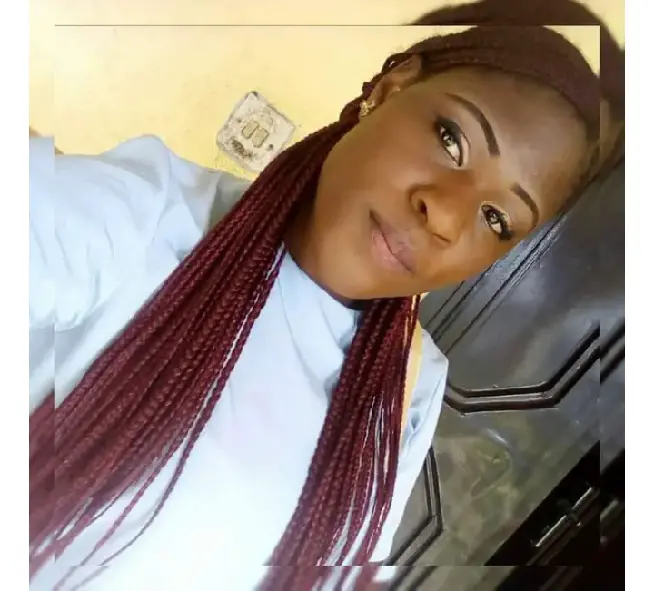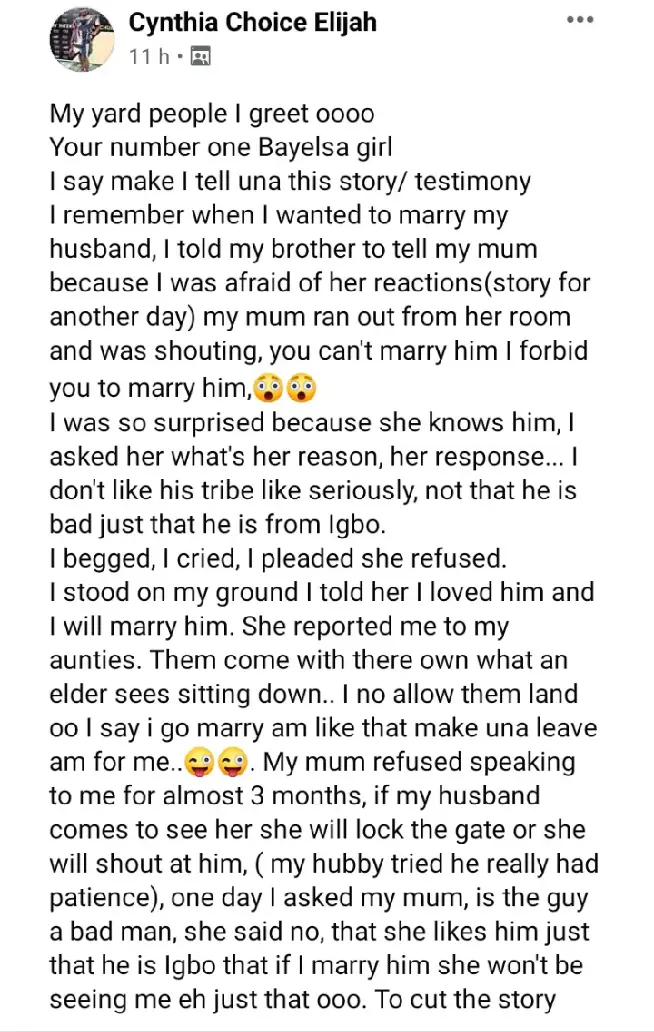 A Bayelsa lady identified as Cynthia has taken to Facebook to narrate the experience she had with her mother when she wanted to marry an Igbo man. She stated that her mum refused to speak to her for three months because she wanted to marry an Igbo man to convince her not to marry him. The lady then prayed to God for help in the matter. The lady eventually married the Igbo man despite her mom wishing against it.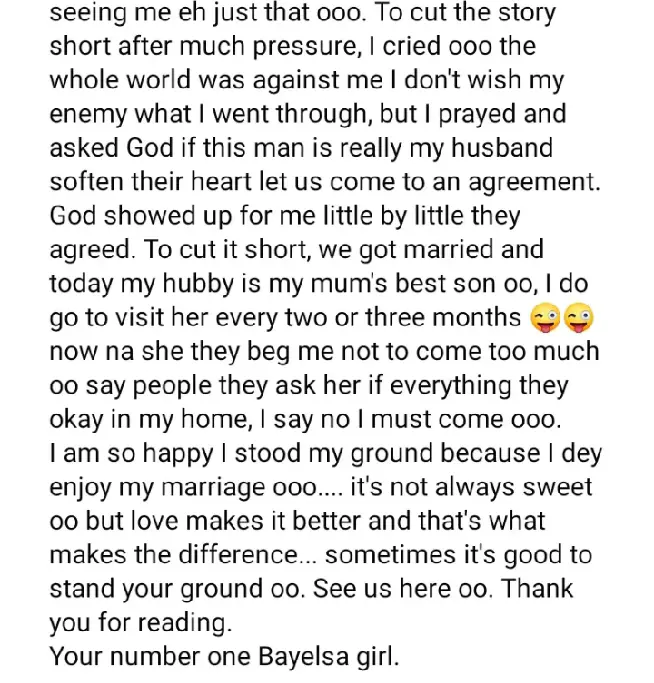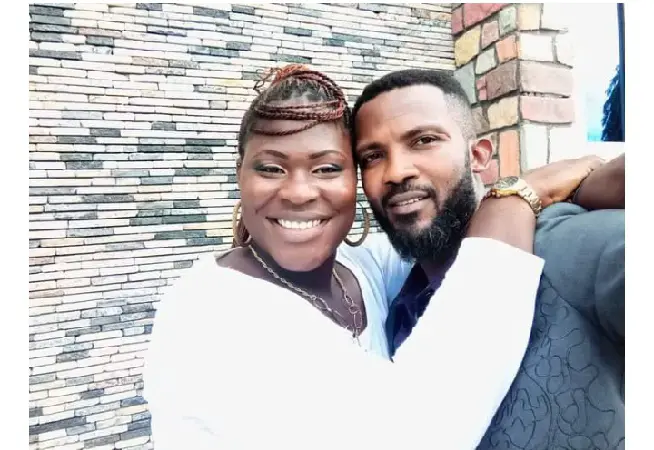 Below are some of the reactions to the experience she shared: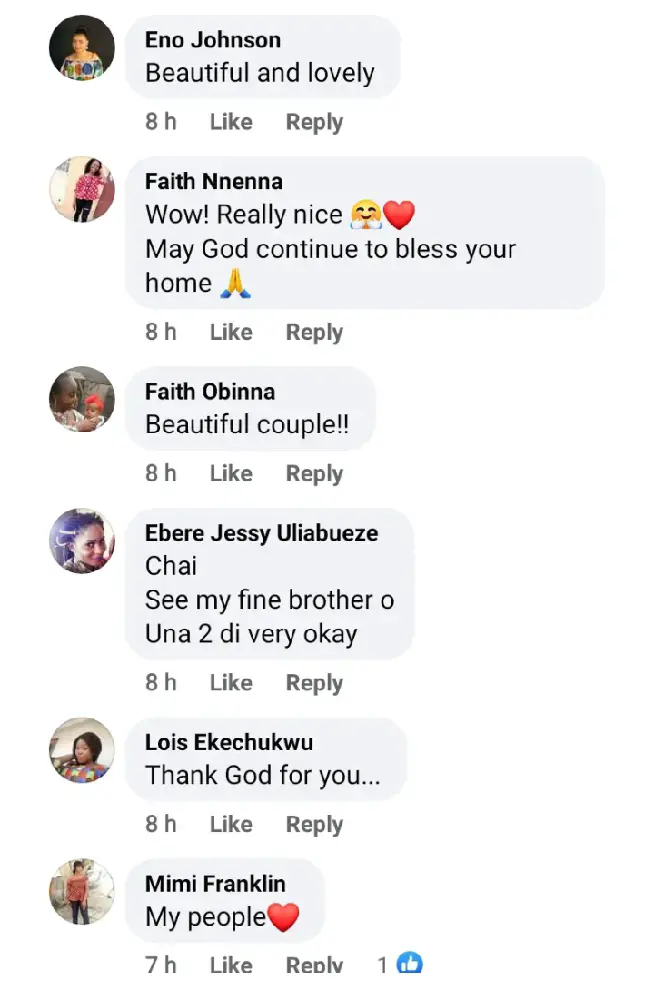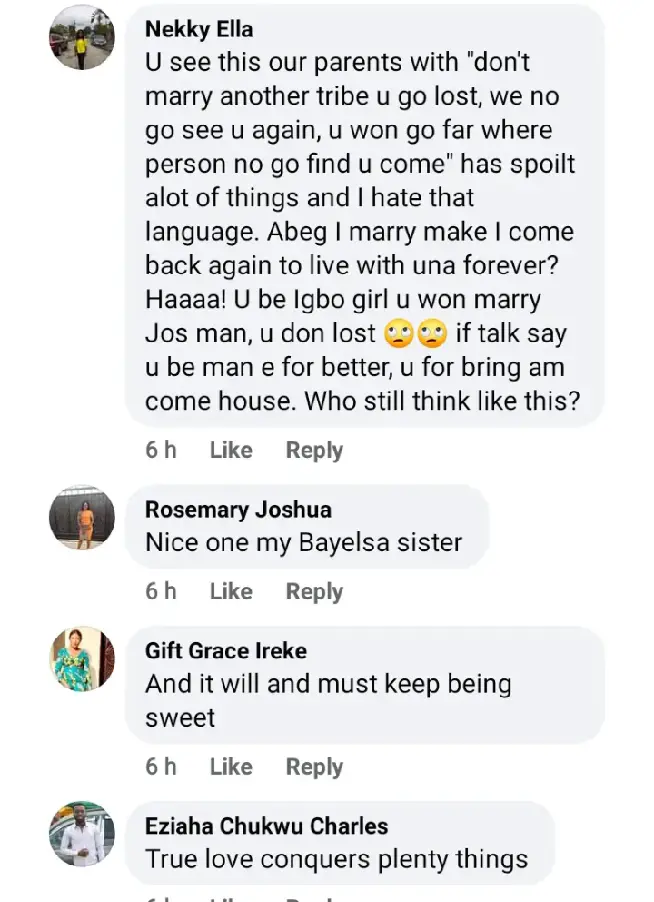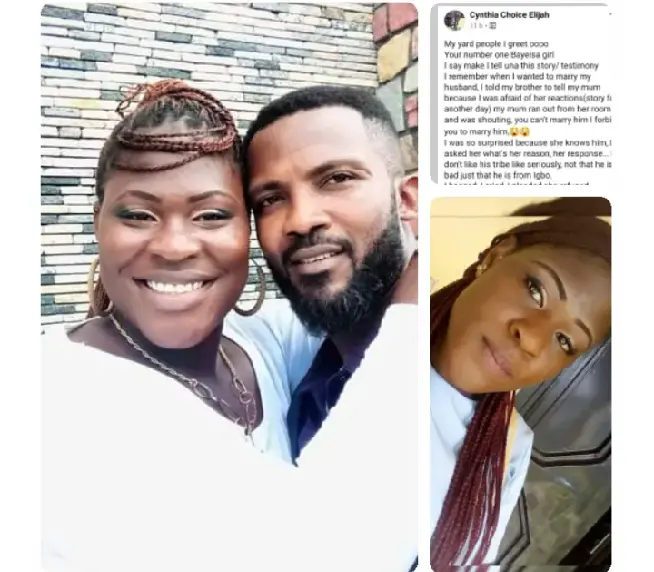 What do you think about this? Comment below