I'm Officially Ripe For Marriage- Lady Says As She Asks Nigerians To Do This For Her
The search by ladies for husbands continues to increase by the day as many ladies are looking for men that they would form a family with.
A beautiful lady identified as @poriaspec on Twitter took to her Twitter page to tweet about being ready for marriage. According to her, she is ripe for marriage. She also asked Nigerians to help her retweet in case someone who sees the post likes her and happens to be her future husband.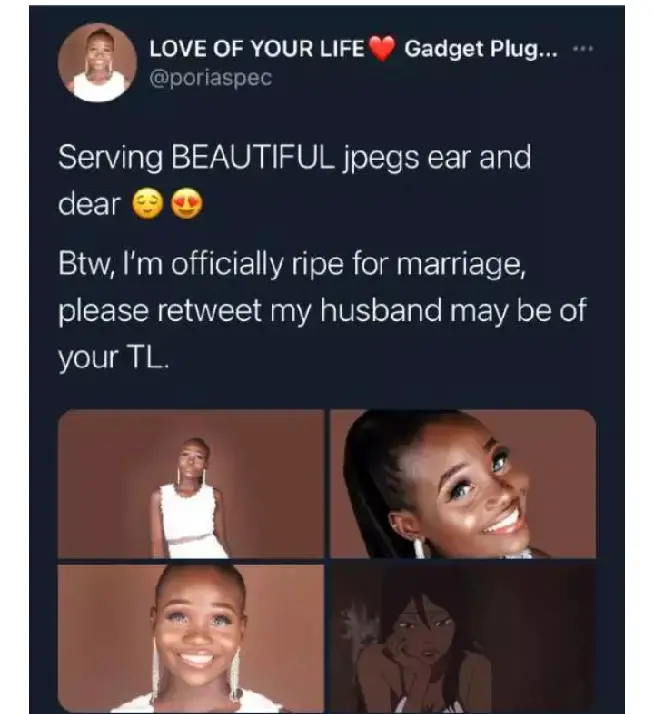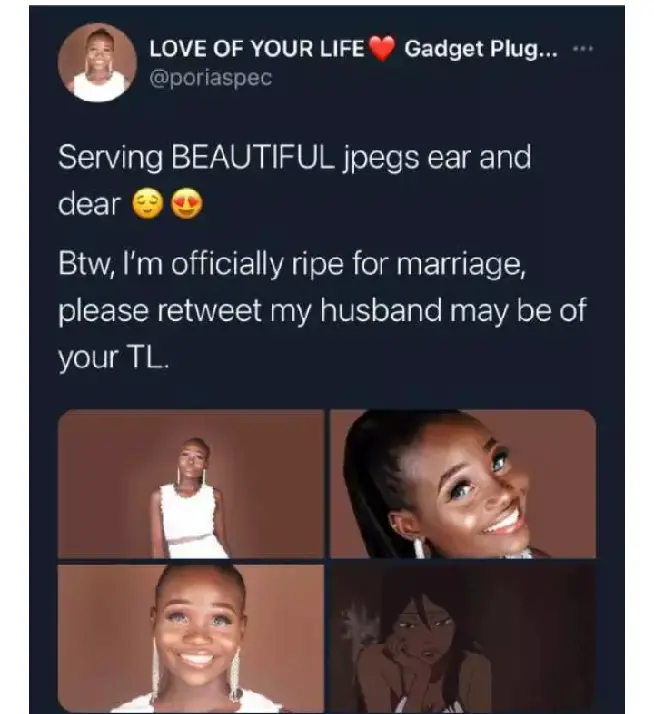 Below are some of her pictures that show how beautiful she is: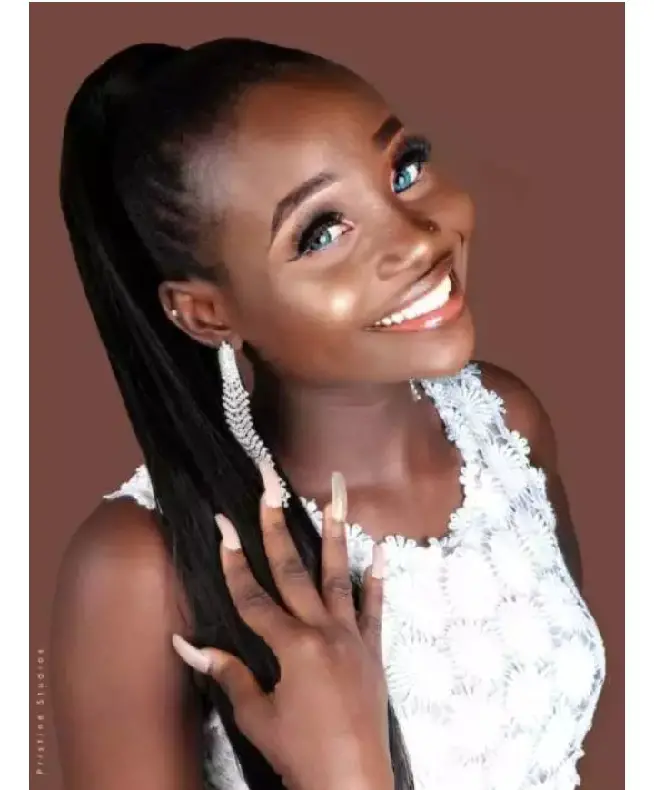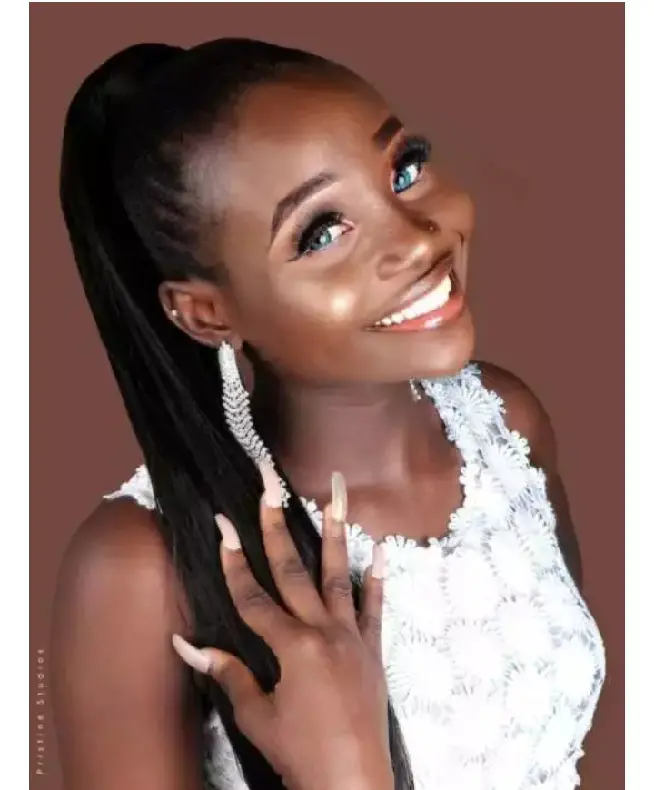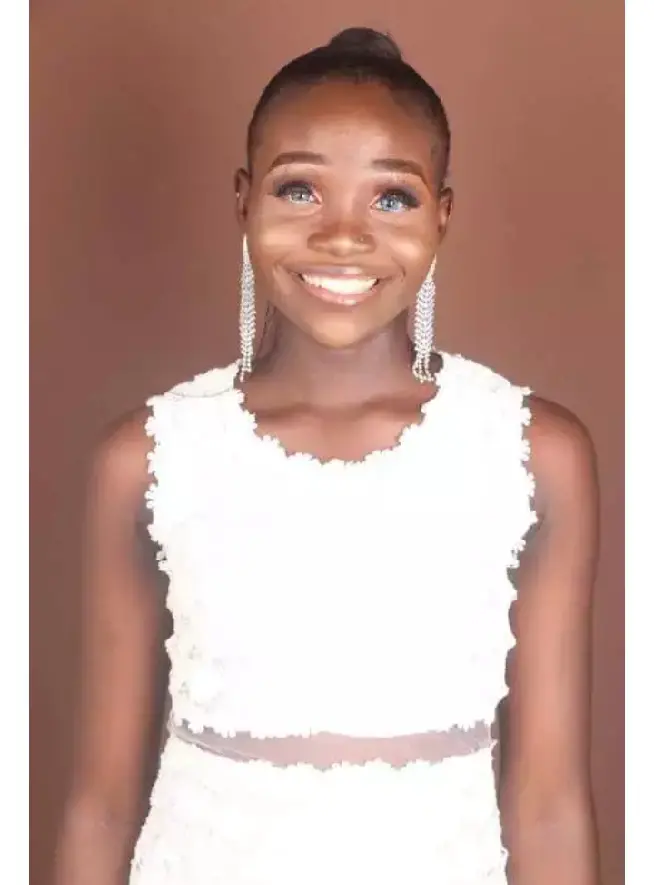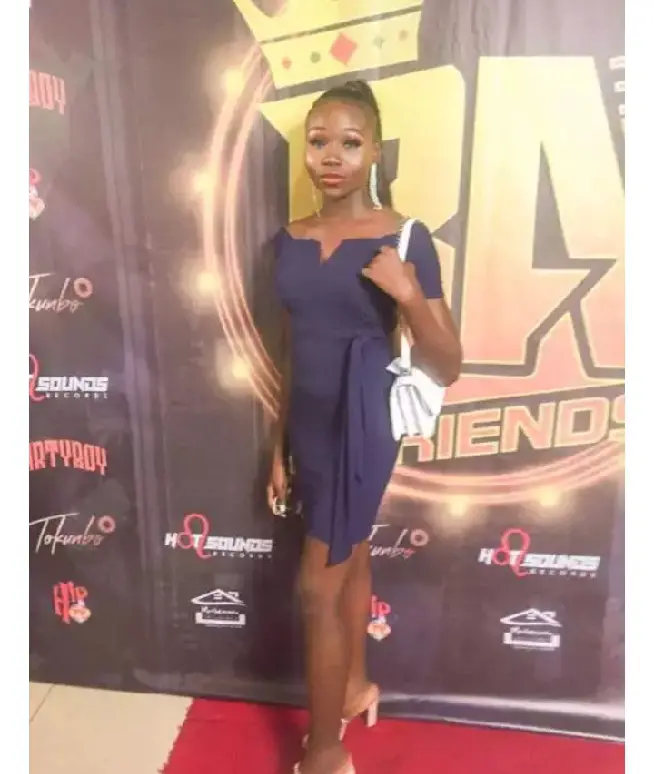 What do you think about what she said? Do you think she is ripe enough for marriage? Comment below.