I Boarded A Bus Going To Onitsha, A Man Started Touching Me And This Happened- Lady Reveals
Unfortunately, some men are known for constantly intimidating and harassing women. They take the advantage of being a man and see that as an opportunity to do what they like to ladies. This is very bad because it shows a lack of home training, good manners, and respect.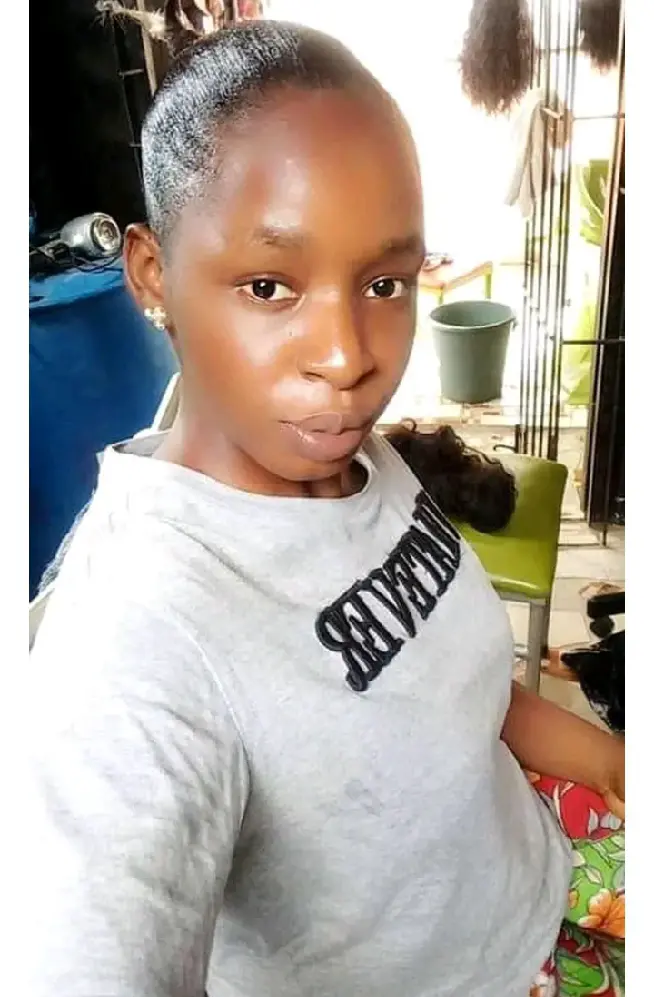 A lady identified as Jacy Mmadu revealed that after she was done with her exams, she boarded a bus going to Onitsha and while she was on the bus, a man started touching her inappropriately. She then cautioned the man and he eventually stopped but soon after he started touching another lady beside him.
According to her;
6h Good evening toners. This is my first post here. This morning.after my exams I boarded a bus going to Onitsha. While in the bus, one man that sat behind me was touching me. The first time that he did that, was like what is this man doing?? maybe it wasn't intentional. I decided to carefully know what he was really doing.
Immediately I looked at him ,he removed his hand.I kept quiet. He continuously kept touching my laps. And I got him removing his hand again. I then caution ed him to stop that rubbish thing he is doing or else am gonna slap him. Then he stopped and apologized .He later did the same thing to the lady at his right side, The lady caught him and slapped him.and raised her voice. One woman behind us blamed the lady for slapping the man. This break the carmel's back.Quarrels, exchange of words started.. But I later left them when I reached my bus stop. The rate at which people support crimes in this country is too much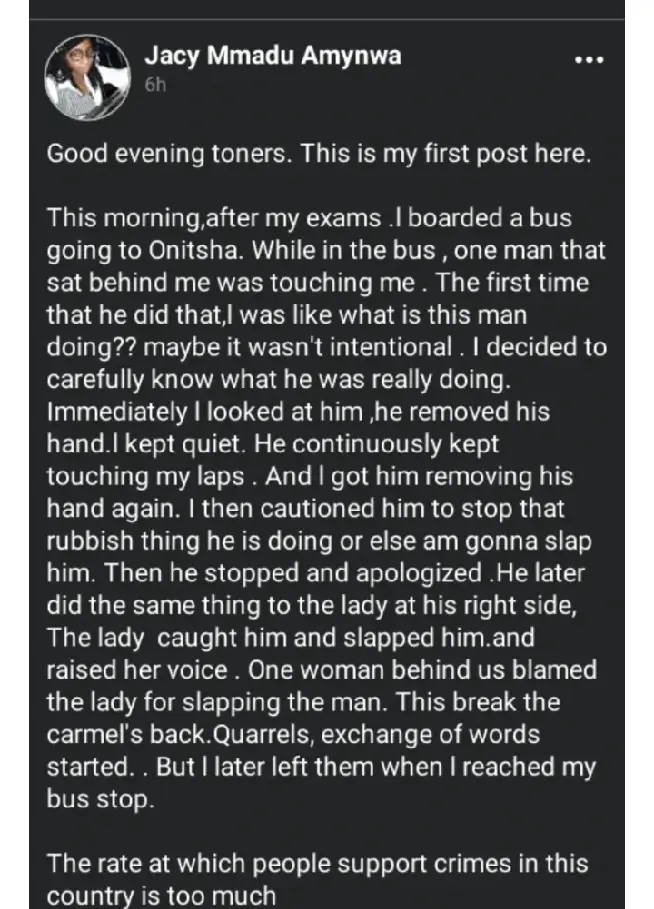 However, the other lady slapped him and raised her voice at him for touching her. This made another lady, who was at the back seat, blame her for slapping the man and this led to a quarrel between the two ladies.
The story the lady shared caused a lot of reactions from social media users and below are some of them: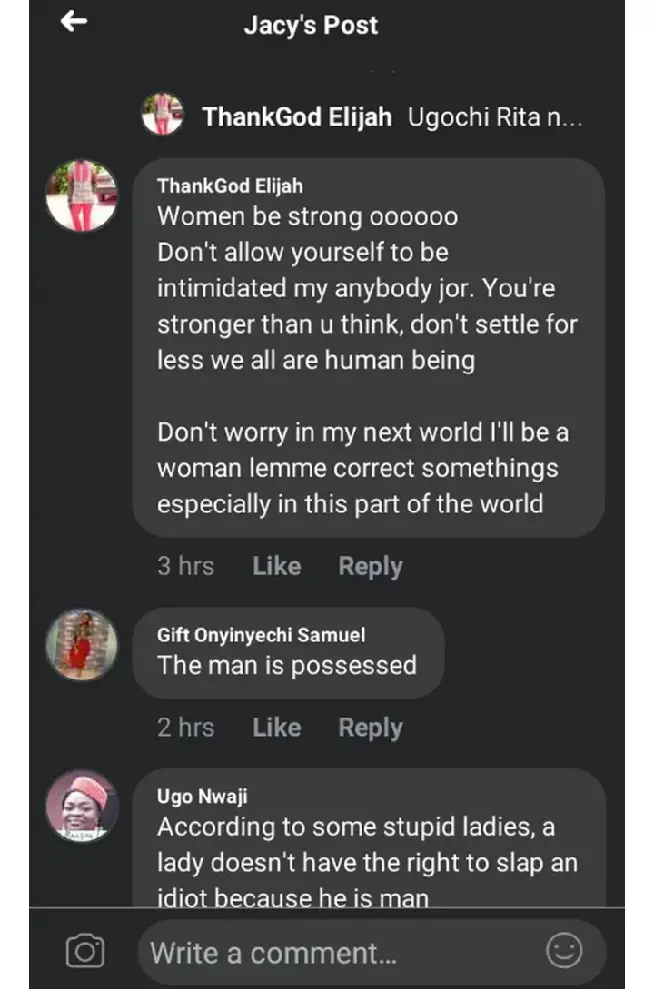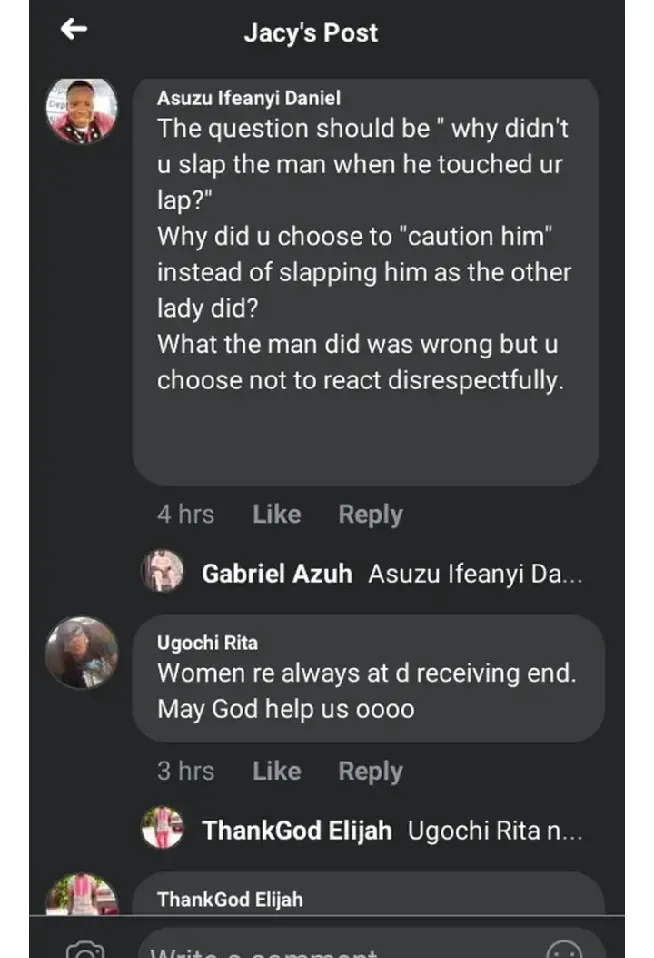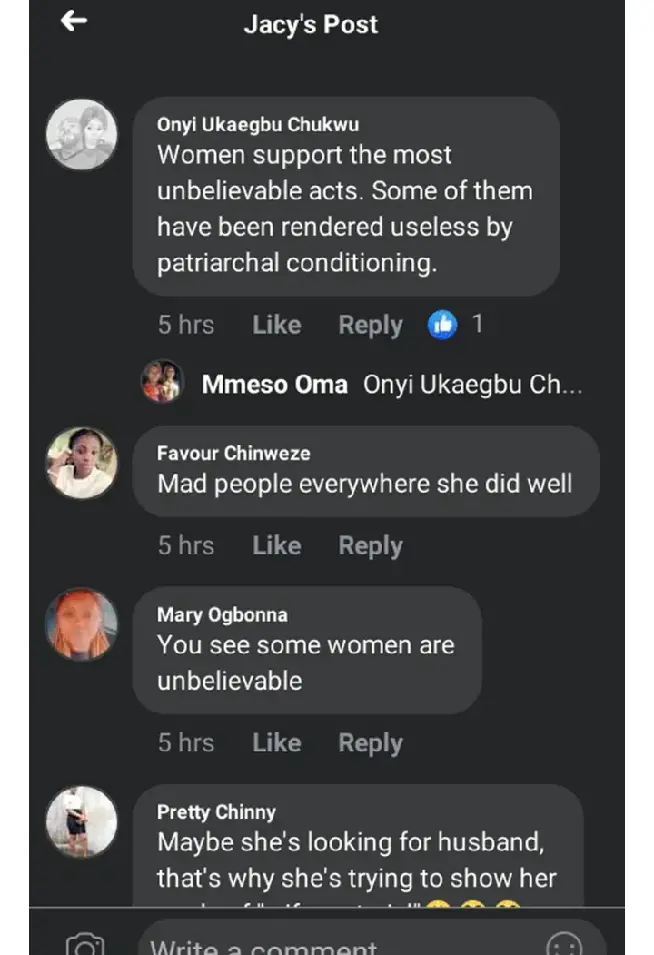 The man who touched the ladies inappropriately showed a high level of disrespect because no man who is properly trained would behave in such a way to a lady. This is why ladies need to be very patient and careful when looking for a man to get married.