Childless Married Man Wants Me To Have A Child For Him With Agreement of Settlement -Married Lady
This world is indeed becoming unpredictable and unbelievable every passing day, due to the awkward events that take place in it almost on daily basis. One can hardly spend few hours online without coming across one bizarre thing or the other.
Can you imagine a married man without a child pleading with another married lady to have a child for him, and in return he will reward her for a work well done?
Read the lady's narration below: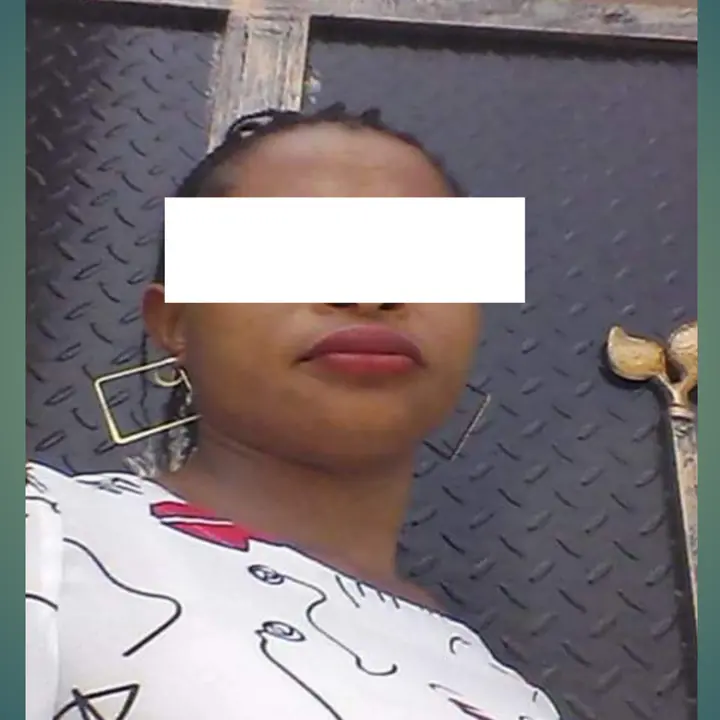 The lady revealed how her husband suddenly stopped desiring and loving her over the past few years. Because if that, the level of affection she had for him diminished. Along the line, she met another man (married) whom she fell in love with.
While describing the man, she said the man spends on her and presently, he has also fallen for her, which has made him to be desirous of her. Not to play smart, she opened up to the man that, she is not a single lady. In spite of that, the man didn't mind.
Considering the fact that the man has no child, he proposed that, she should give him a child with agreement of settlement after the deed is done. Apparently, she is confused on what to do. Hence, the post she made to seek for advice from people.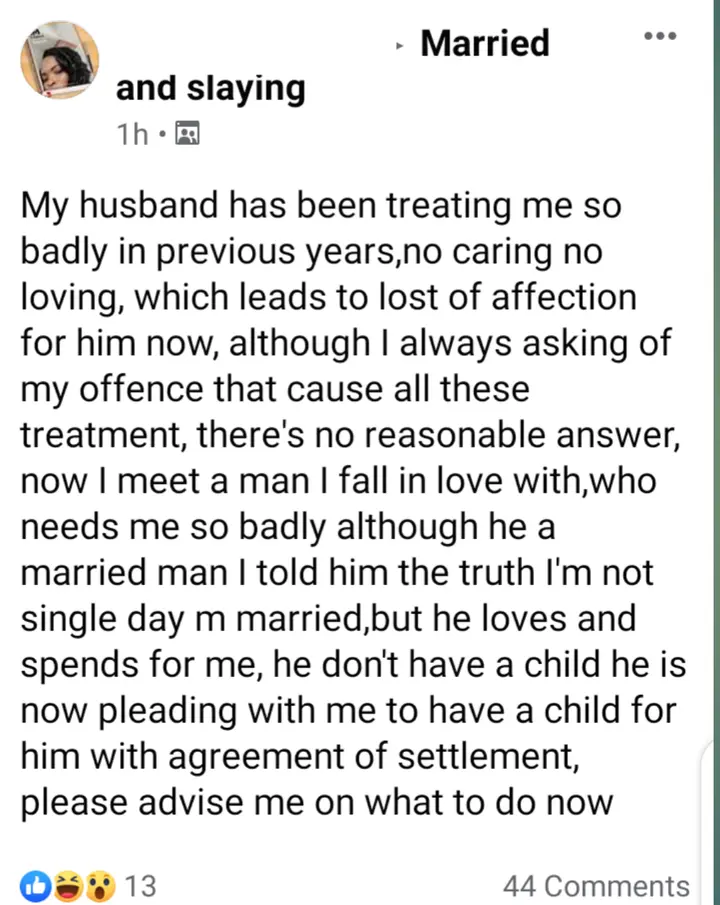 Check at the screenshots below to see some of the comments that they made in this post: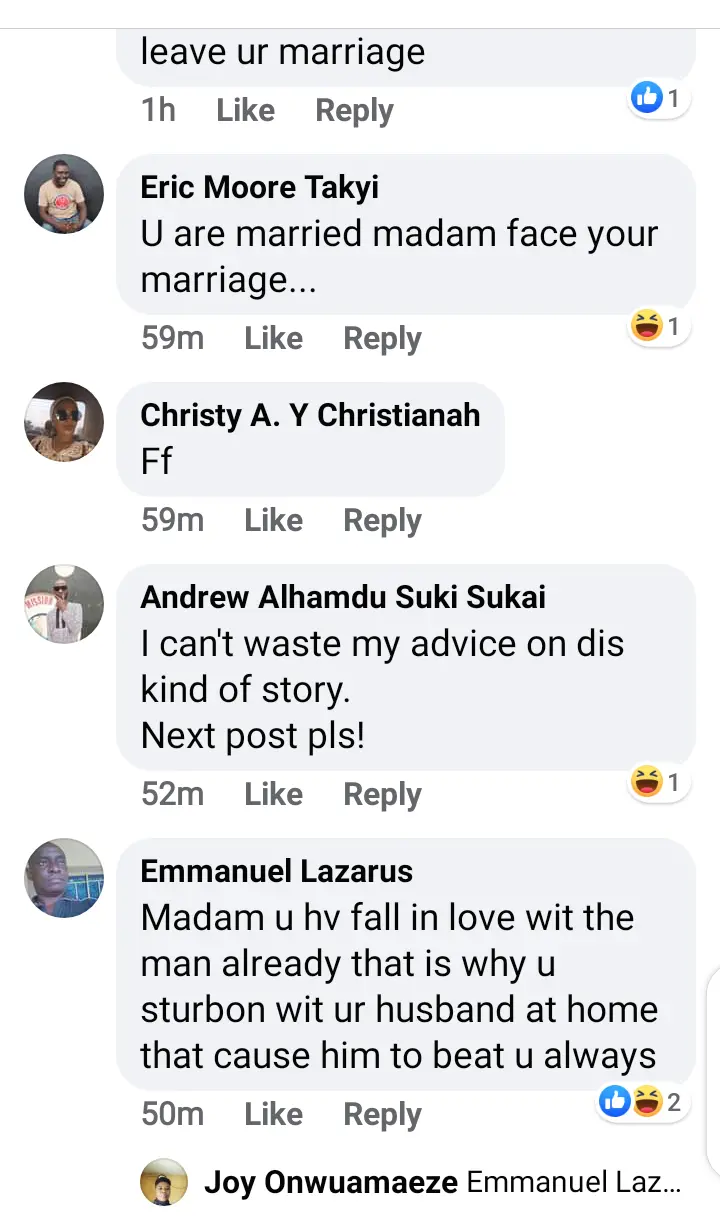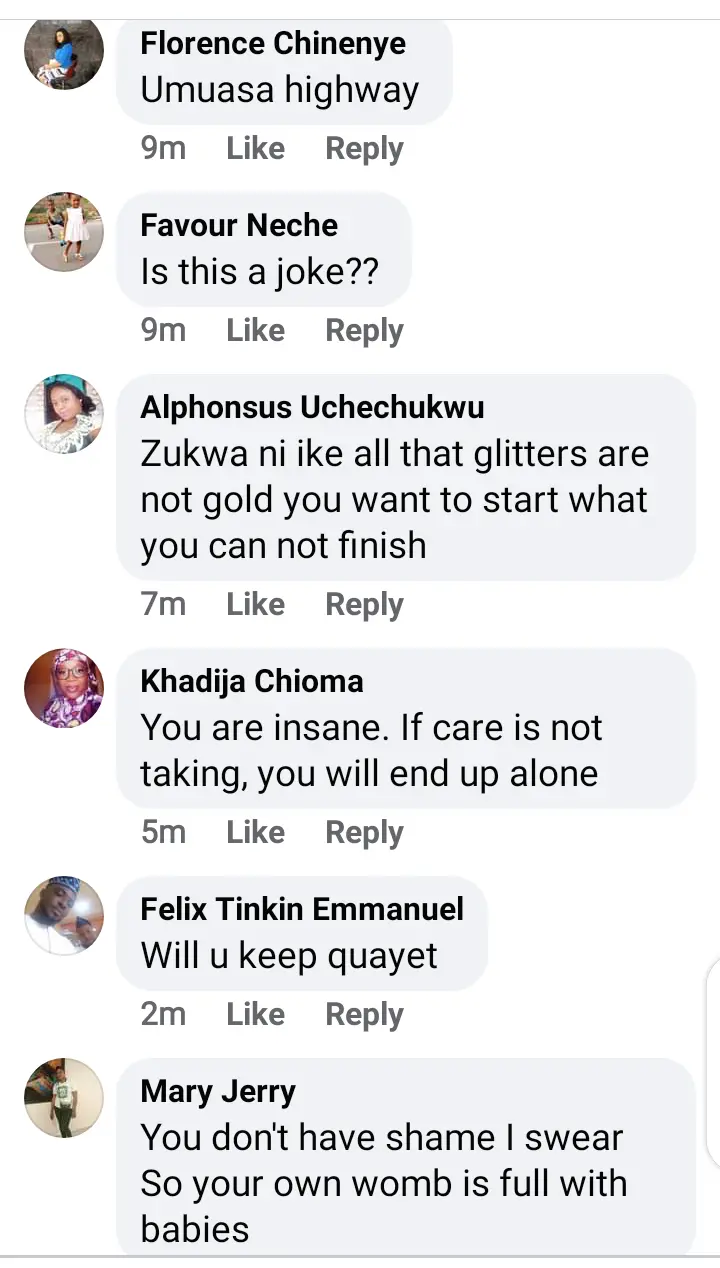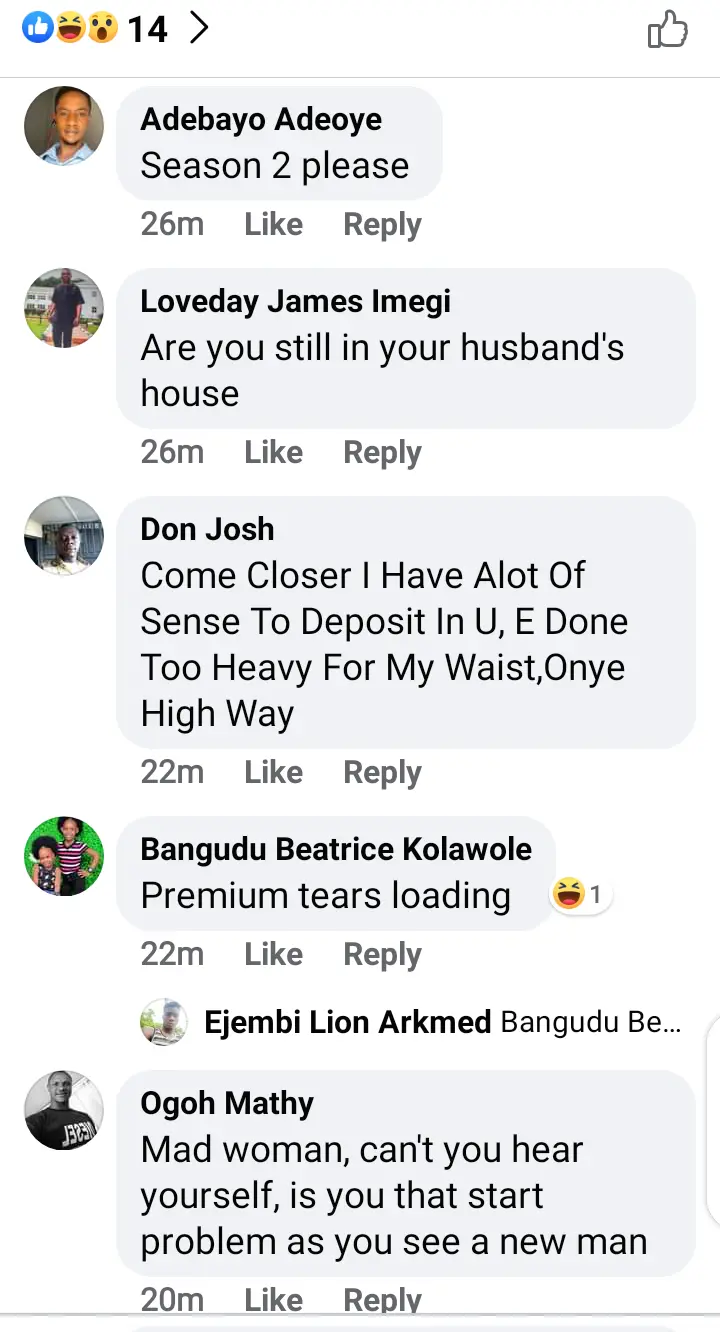 What is your advice to the lady? Should she give in to the offer of the married man or go back to settle her scores with the husband?