Be Very Careful If You Are Living In Rented House, See What Was Found After A Building Collapsed
If you are looking for renting house to live or you are already living in any apartment built by unknown people, this article is actually for you. Strange and funny things are happening in the world today, you need to very careful when getting a renting house for yourself or for someone. As a tenant, before parking into a house built by unknown people, try to make some simple investigations by thoroughly checking the building standard, such as ceilings and walls. If possible, "make sure you hit a nail at any part of the building walls to check how solid it is" In this article you are going to see wired pictures of a building that collapsed after it was fully furnished. Looking at the pictures below, the building was newly built, but see what happened to it after short period of time.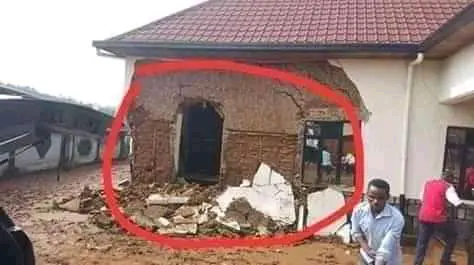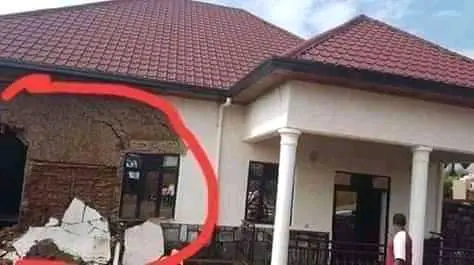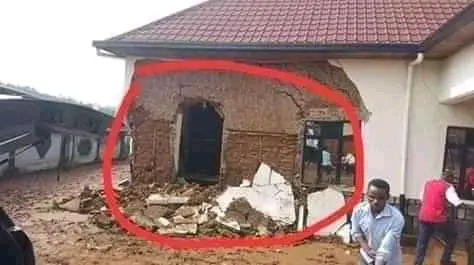 In the pictures above, you can see how beautiful the building looks, nobody would ever believe the building was perfectly constructed with "red mud" sand instead of normal blocks. These pictures has been making waves on social media. It seems very frustrating and disappointed. There's no doubt, most these inexperienced building contractors are now trying to create more alternatives on building construction to make it more easier for the owner without considering the outcome.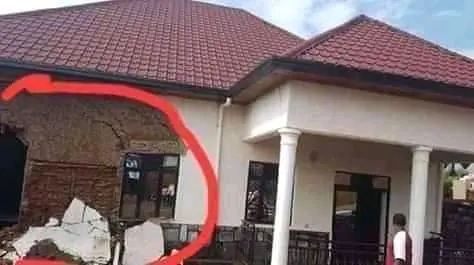 This is a great miracle, because only God made it possible to happened this way without being collapsed completely.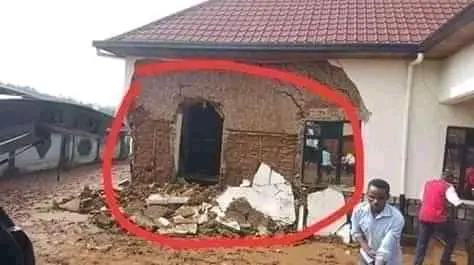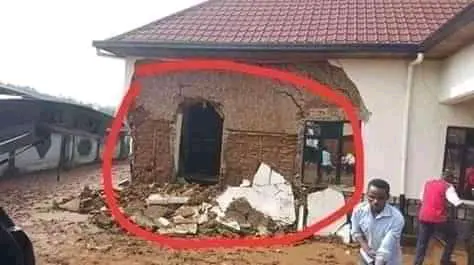 The first moment I saw these pictures, I was like "thank God for making it this way" what could've been the story if the building had collapsed completely and injured someone? I think it wouldn't have been a query to the contractors, because it seems like the building owner made the decision in the first place. So if you are to blame, who would you to blame on this issue?