A Man Asked Me For Direction And Immediately I Spoke To Him, I Found Myself In His House And This Happened- Lady Cry Out
A lot of people are desperate in their attempts to steal from others as they find it as the only means by which they can survive. They even go to the extent of using diabolic materials and charms on people so that they can easily be swindled into doing the wrong thing. It is very disappointing that people would behave this way and it shows that we must be very vigilant especially when we meet strangers.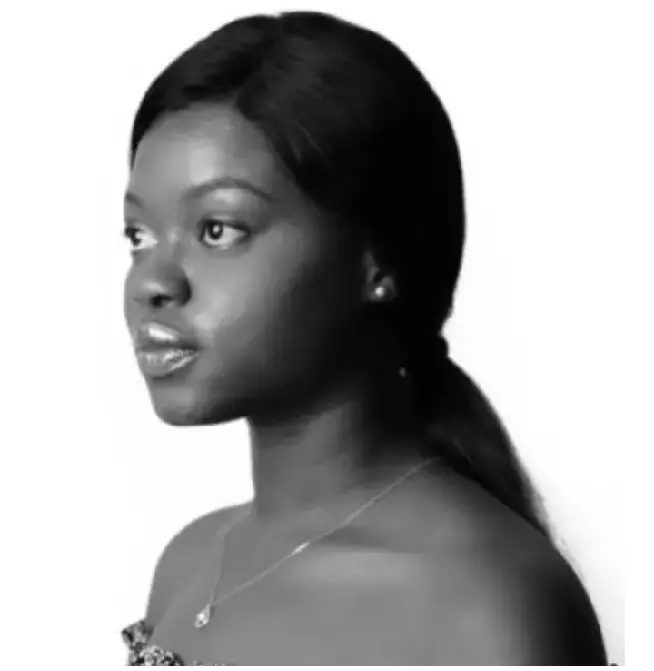 A lady identified as Oluwaseun Ayodeji has revealed that a stranger asked her for direction but the moment she spoke to him, she lost her senses and found herself in his house. She further revealed that the man asked her to bring her mum's jewelry box and it was on her way home that she regained her sanity.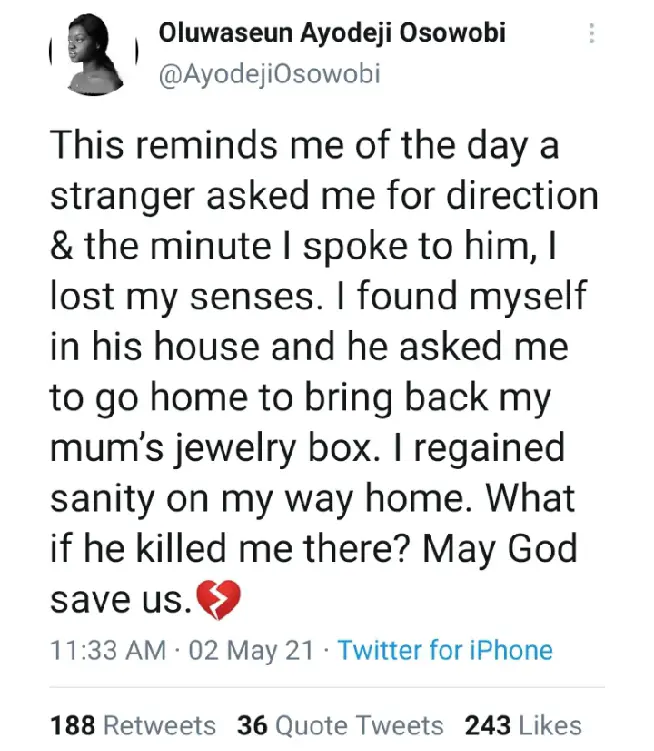 The act of the man shows that he wanted to steal from her through diabolical means. It is disturbing to entertain the thought that one must be careful even when trying to help people find their direction. It is unfair that people who only want to do good are made to pass through harsh conditions.