When I Get My PhD, Not Even My Husband Will Be Allowed To Call Me Sweetheart -Lady
A young beautiful lady who goes by the Facebook name Whitney Michelle has set the internet on fire after she made a post on her Facebook account which has caused a lots of mixed reactions among her Facebook friends. A few hours ago, this gorgeous lady took to her Facebook account and alleged that when she finally gets her PhD, no body will be allowed to call her sweetheart.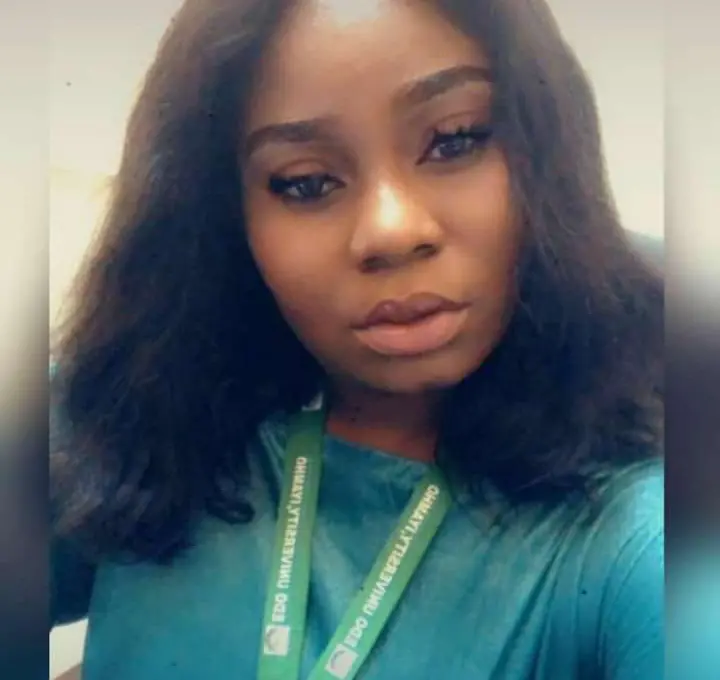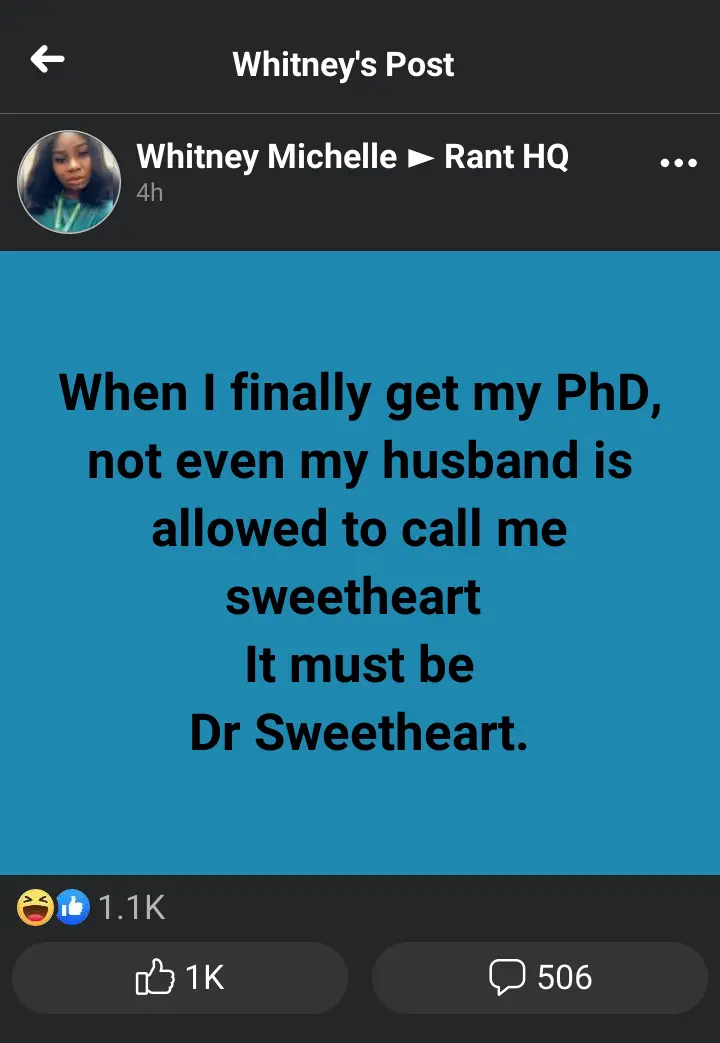 According to her, not even her husband will be allowed to refer to her as sweetheart without attaching the doctorate title to it. Meanwhile, it is perceived that this young beautiful lady might have made this post just for fun or to catch cruise, because it really looks funny. This post has however triggered lots of reactions and comments among her Facebook friends. Come to think of it, if this wasn't a joke or cruise, will her husband accept to attach doctor to the sweetheart before she could answer? This is one of the most hilarious things that could take place in a marital home.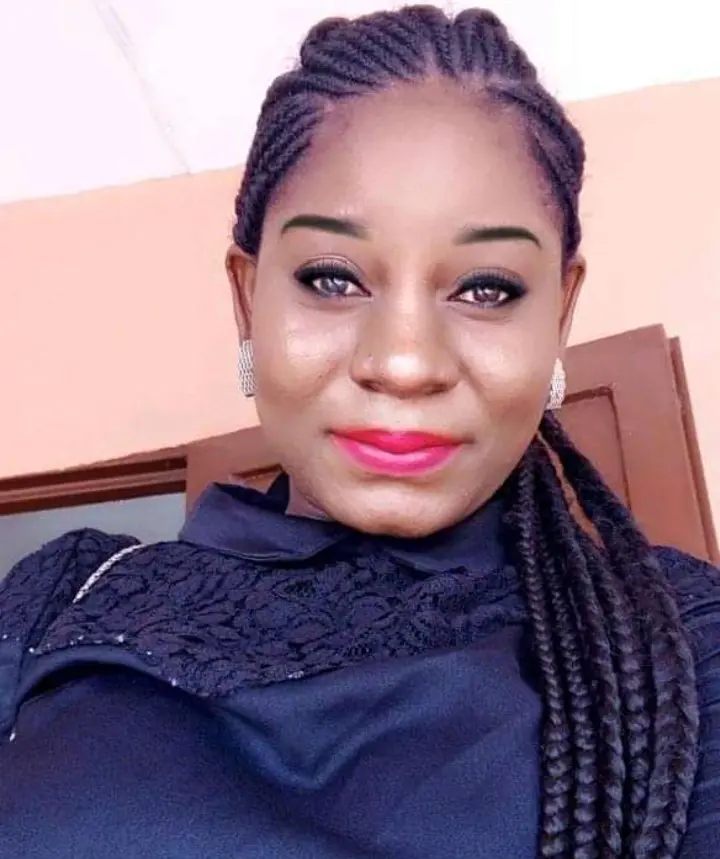 Truth be told, it is an open secret that many scholars passed through a lots of challenges and difficulties before the could obtain a doctorate degree from any higher institution. If justice was to be made, no graduate that has obtained his or her PhD would be addressed without making reference to their titles. In higher institutions, you hardly address a lecturer who is a PhD holder as Sir or Madam, the generally acceptable title for these set of people is doctor.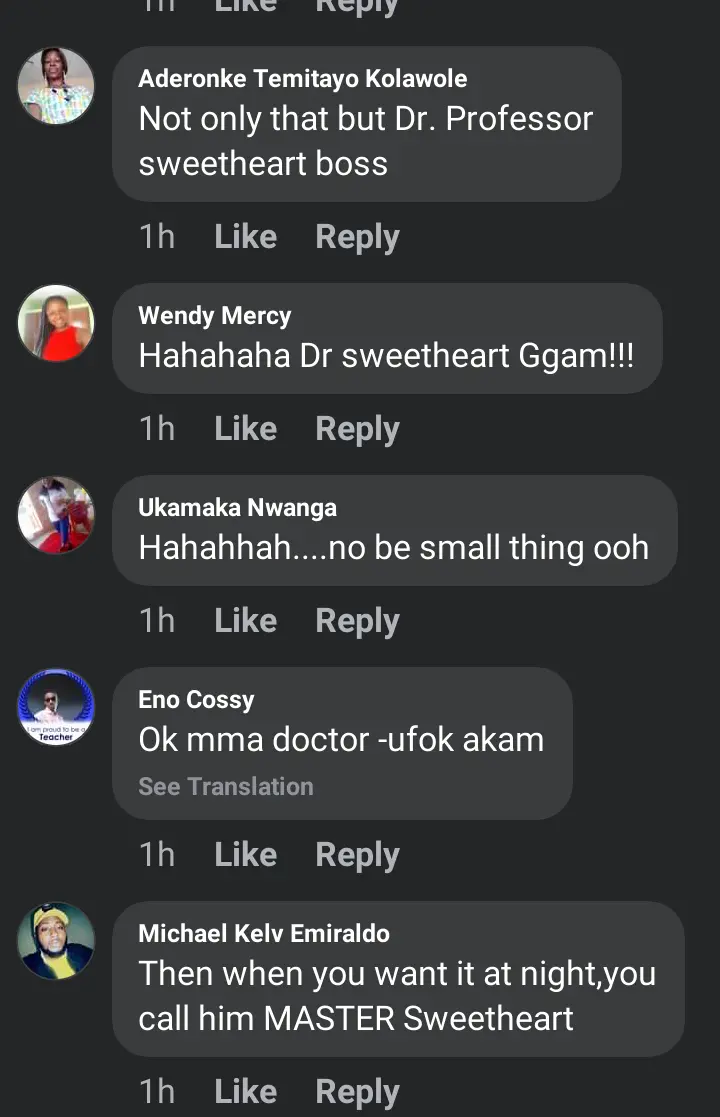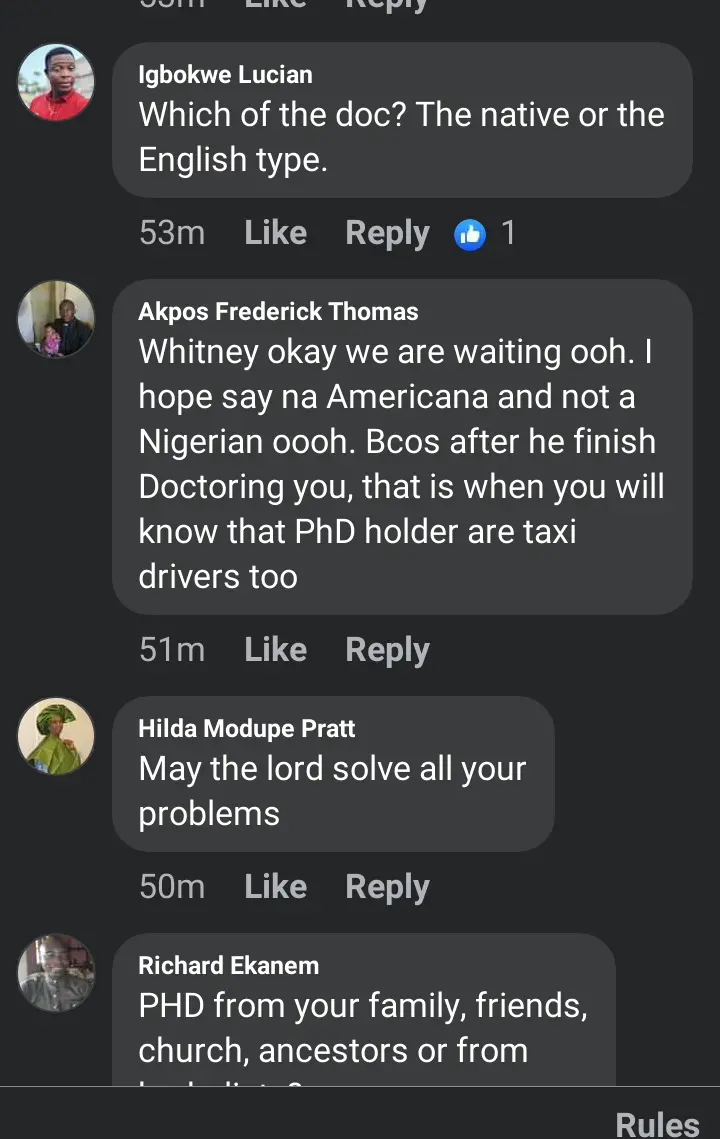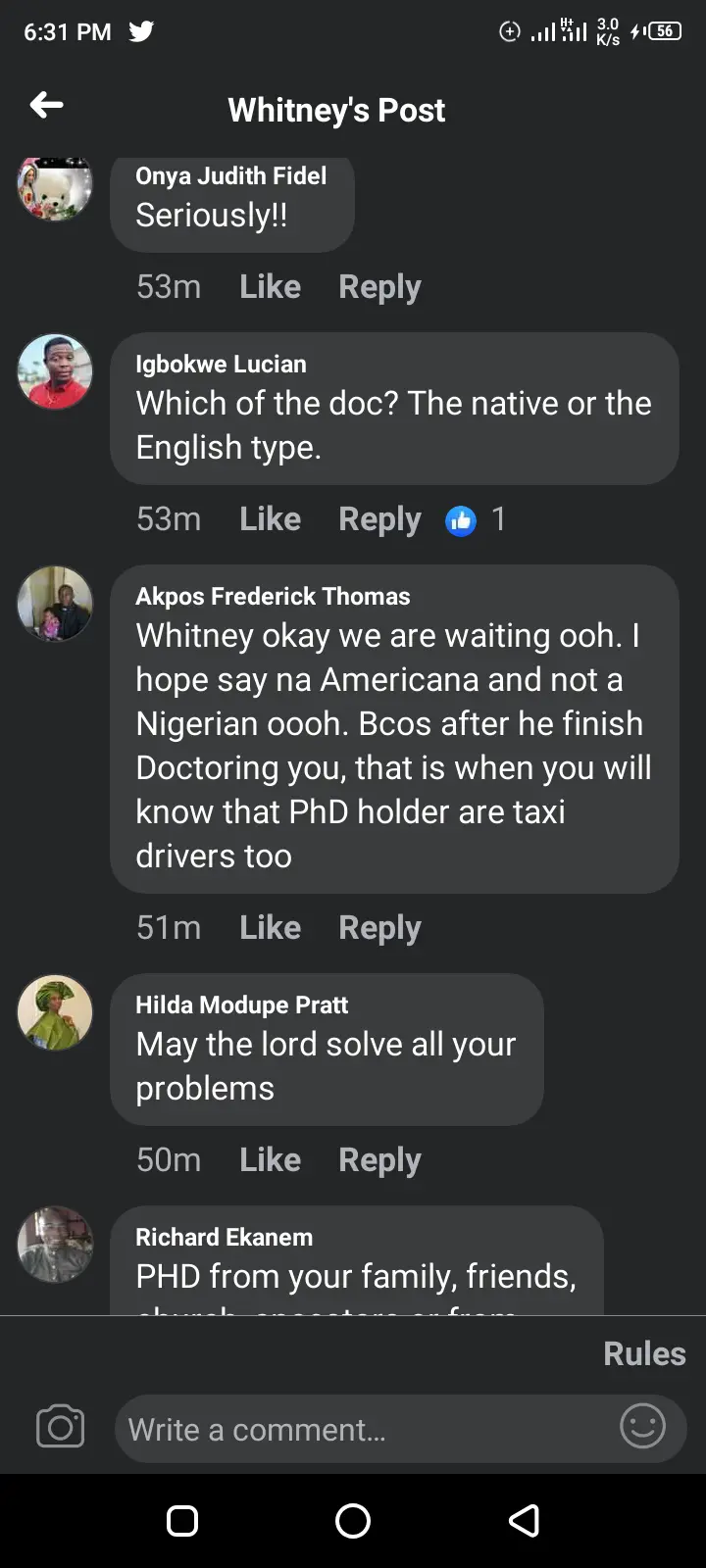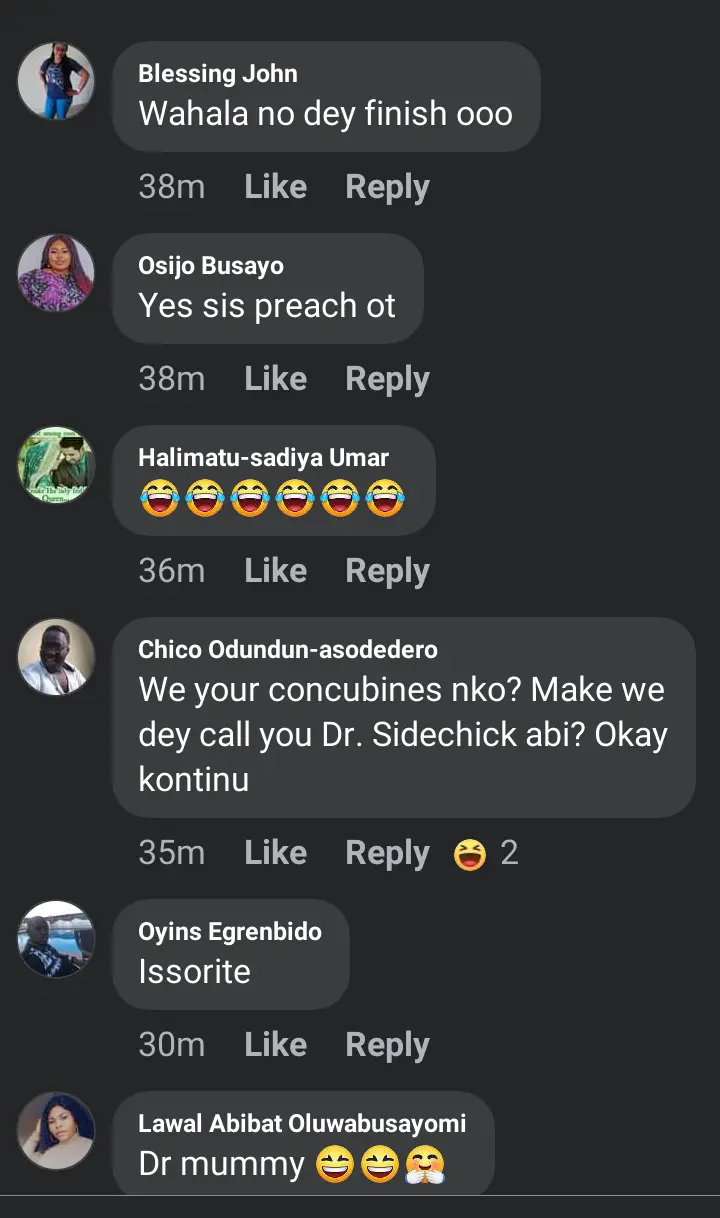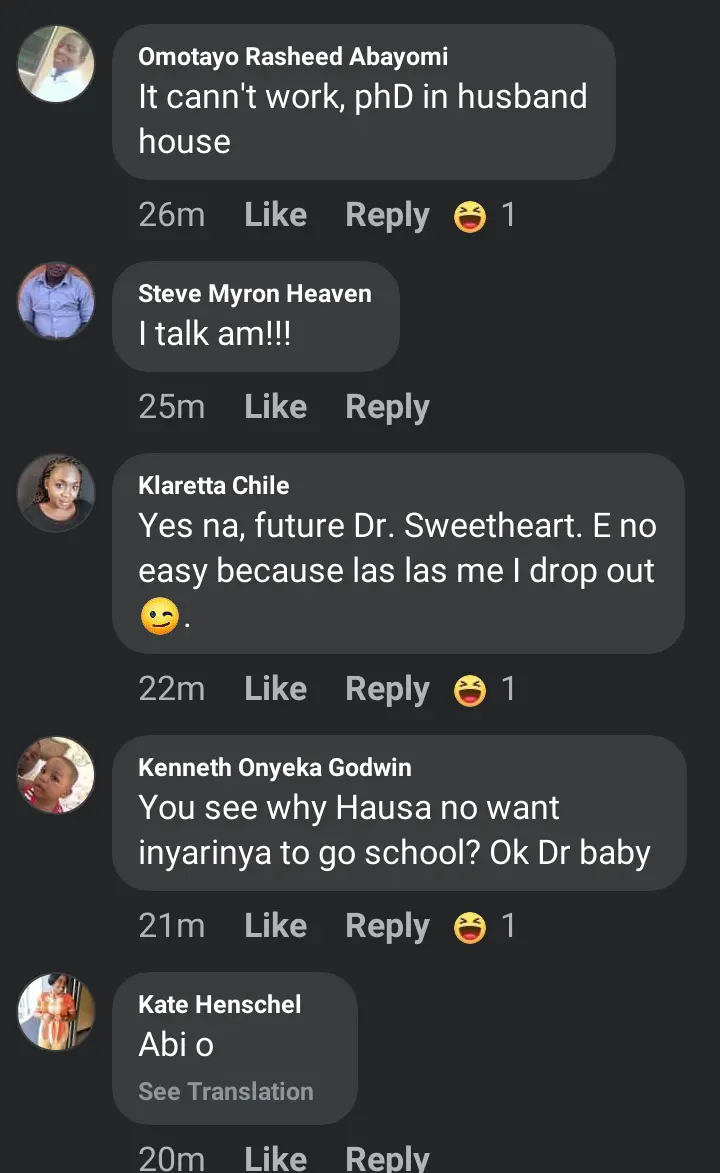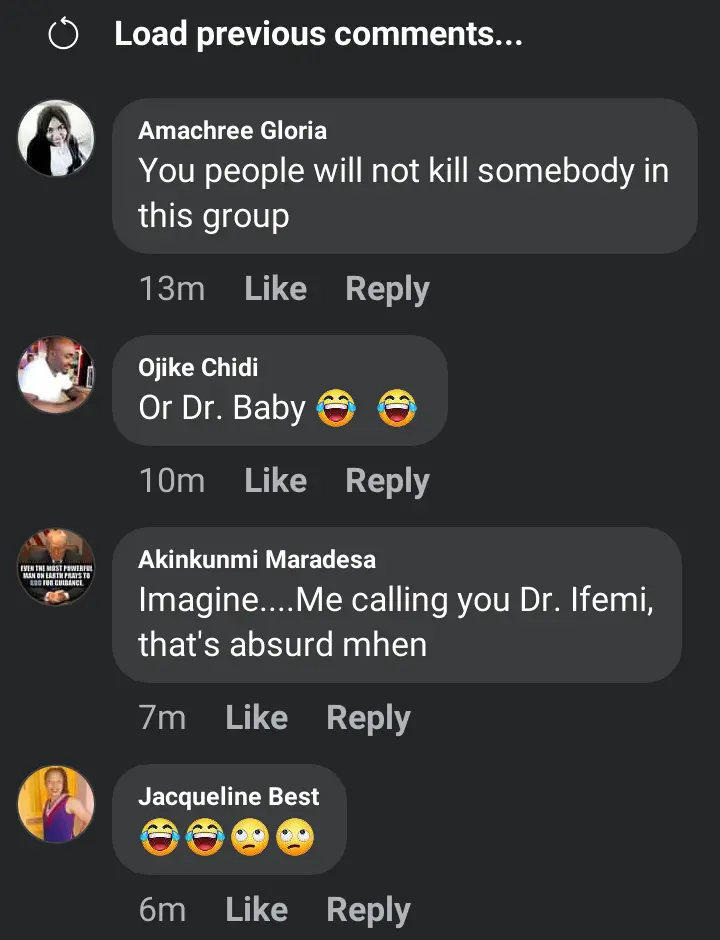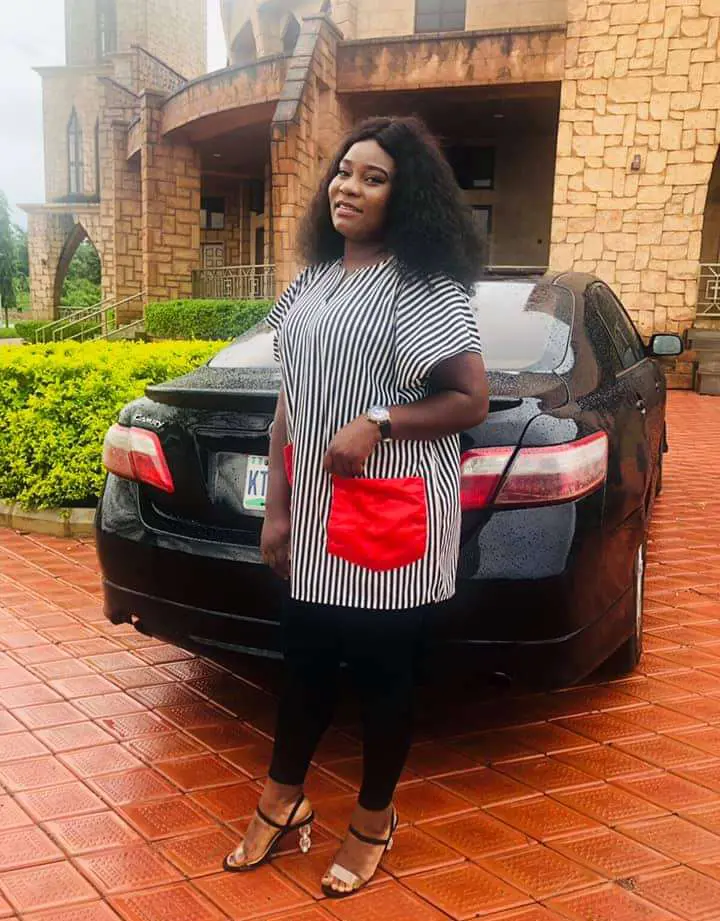 This is not pride, rather a respect for them because they suffered to reach that level. Again, even as pontificated on this, I am persuaded to ask; is this phenomenon also applicable in our homes and marriages? Should the doctorate title be used by our spouses when they are addressing us at homes? Would that sounds romantic at all? Could this be a joke or a cruise?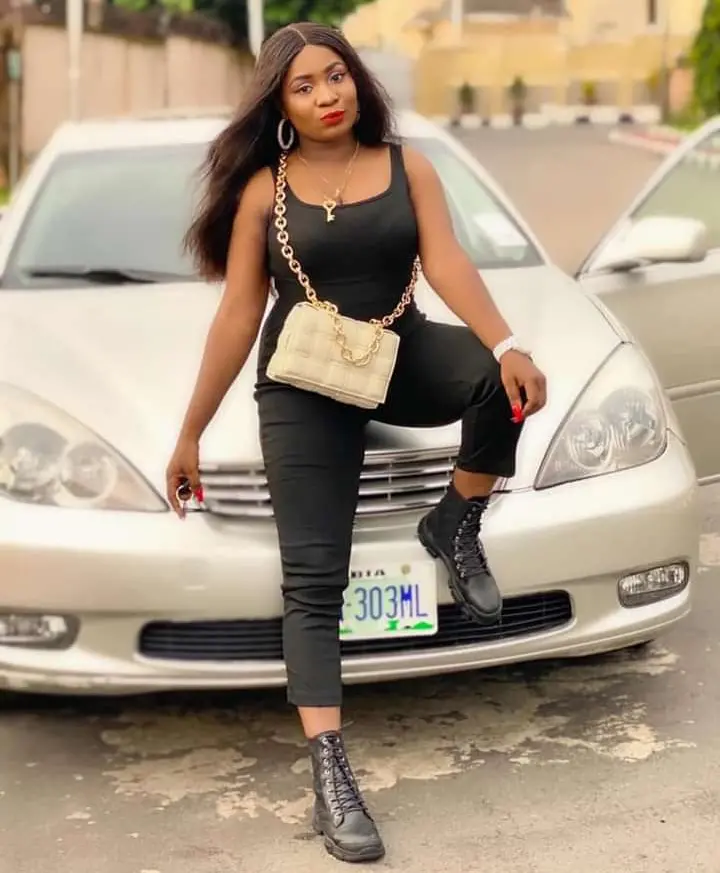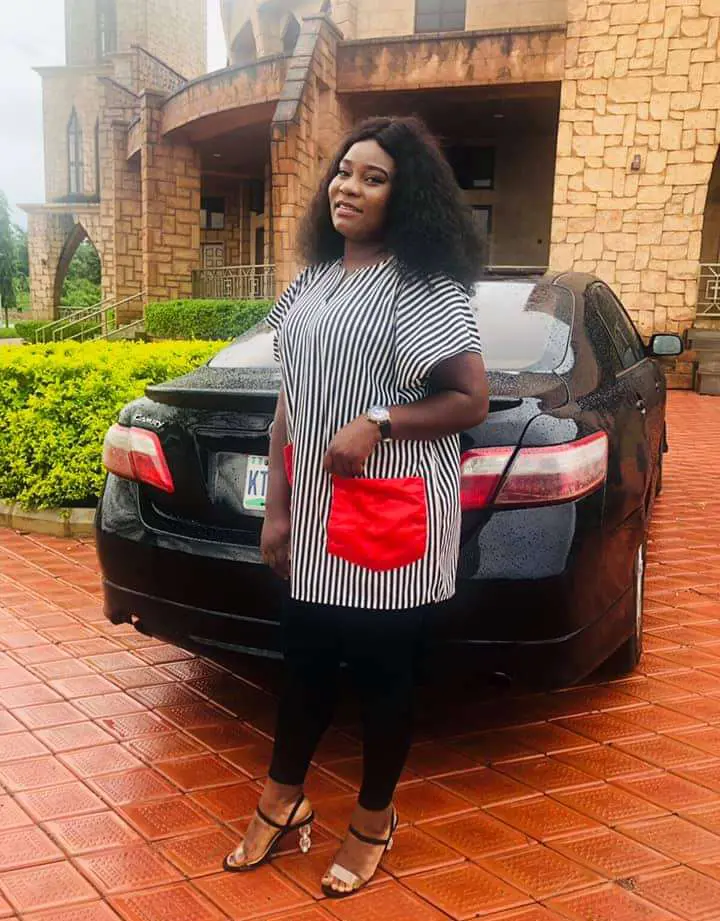 Come to think of it, how would it sounds if you start attaching doctor to your wife's or husband's pet name? This would have been one of the most hilarious things to ever happen in our matrimonial homes. Guys what are your views on this?