When A Woman Opens Her Leg For You Do This and Be a Man- Lady Advises Men
A lot of people in todays world do not see anything bad in having intercourse before marriage, but that's very bad. That then brings up the question did you or are you willing to lose your Virginity before marriage?
A lady who has been seen as @Mhizpeduok1 has taken to her page to advise men. She took to her page and told the men that they should reject and not allow anything to move them if a woman dears open her leg for a man. She moved on telling the men to first pay their dowry's before they try to do such in life.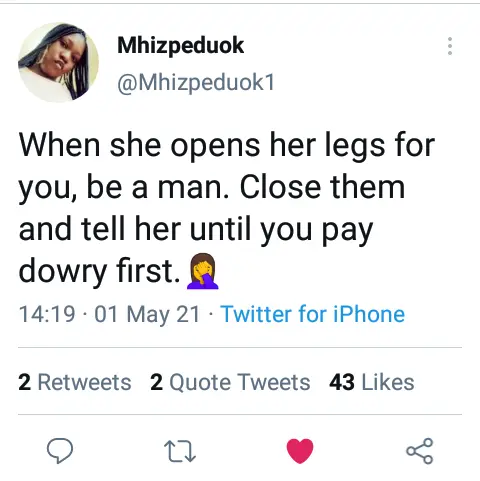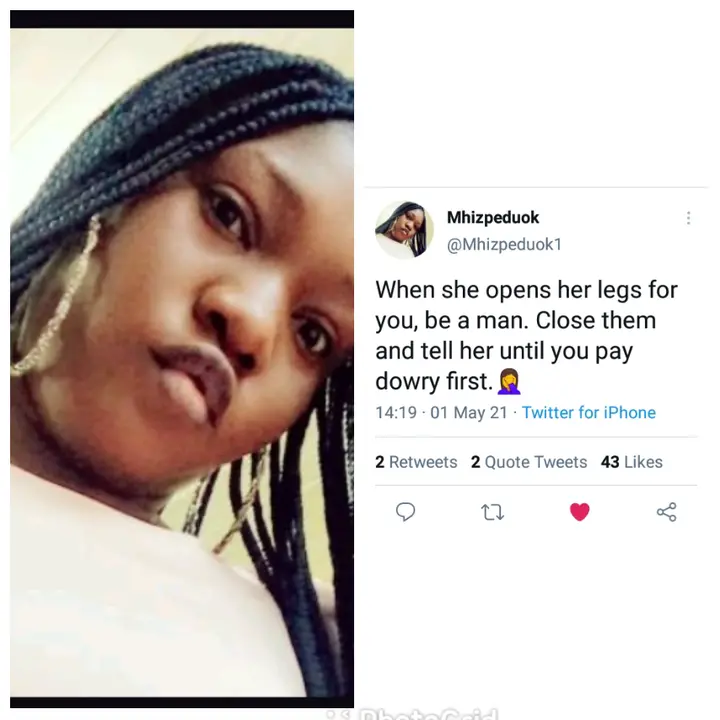 There have then been a lot of reactions concerning this advice that this lady has given men. You can see some of the reactions from people below: