My Mind Is Telling Me To Stop Work And Focus On My Boyfriend- Lady Reveals
When it comes to the issue of Love, there are many things lovers try to sacrifice just to please one another. We could sacrifice our time, resources, money e.t.c just to ensure that the feelings remain mutual. Unfortunately, some things we do because of love is not really worth it. While we try to balance things by impressing our partners, we atimes end up regretting what we did. We can do anything to get the affection of our partners but is it often reciprocated?.
A Twitter user identified as Esv. Adeshewa sends a shocking message to her followers. She's wants to give much attention to her boyfriend which will definitely be at the expense of her work. She tweeted "My kind is telling me to stop work and focus on my boyfriend". This is a very bold step if she's ready to do it but there is nothing that cannot be done in the name of love. This is what she wants to do and you can scroll down to see how people reacted to it.
See Twitter Post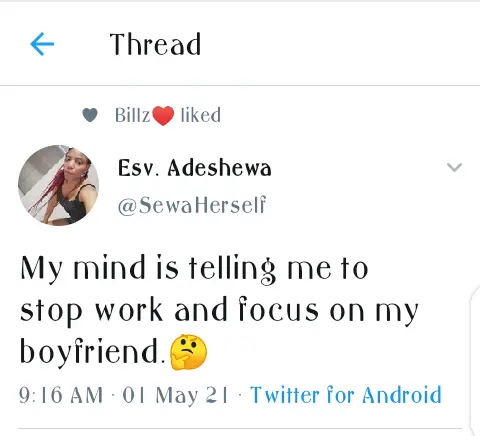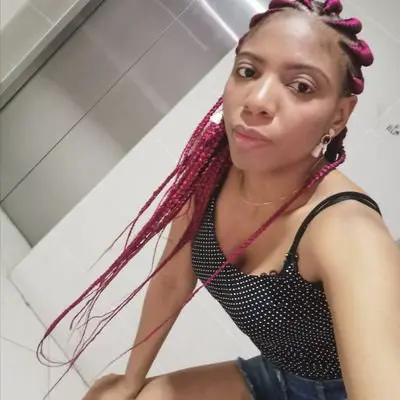 See Reactions