I Met a Guy that Wants to Marry Me But the Scary Dreams I've been Lady Having is Confusing me – Lady Cry Out
There's a saying that the spiritual realm controls the physical realm but as the world is diverse, with many people filled with different beliefs and ideas, not everyone believes in dreams as some see it as mere nightmares, while others who do believe that they could be warned about a particular things through dreams.
A lady narrates what's confusing her in her marital life with regards to whom she intends spending the rest of her life with. The lady whose name is Ani Maurice said she found a man she likes and would want to settle down in marriage with him. She added that she's gone as far as meeting the guy's parents but the issue now is that she's been having series of scary dreams that's made her confused as she seeks for help.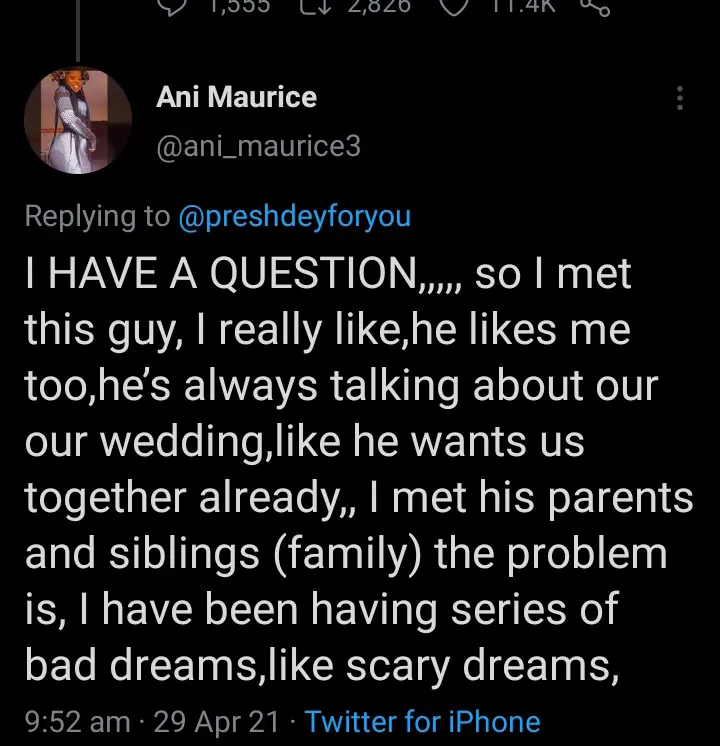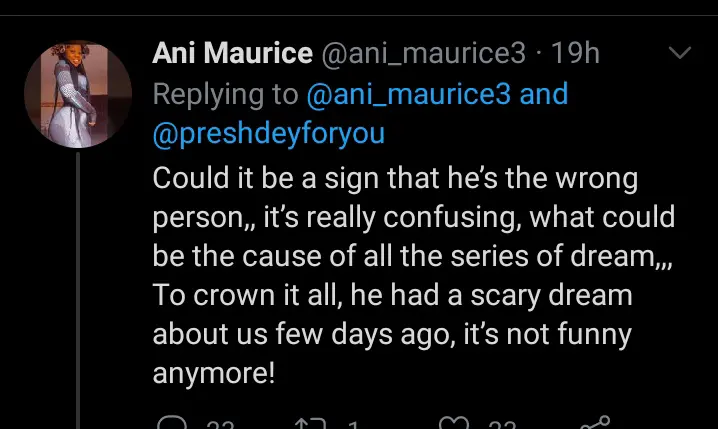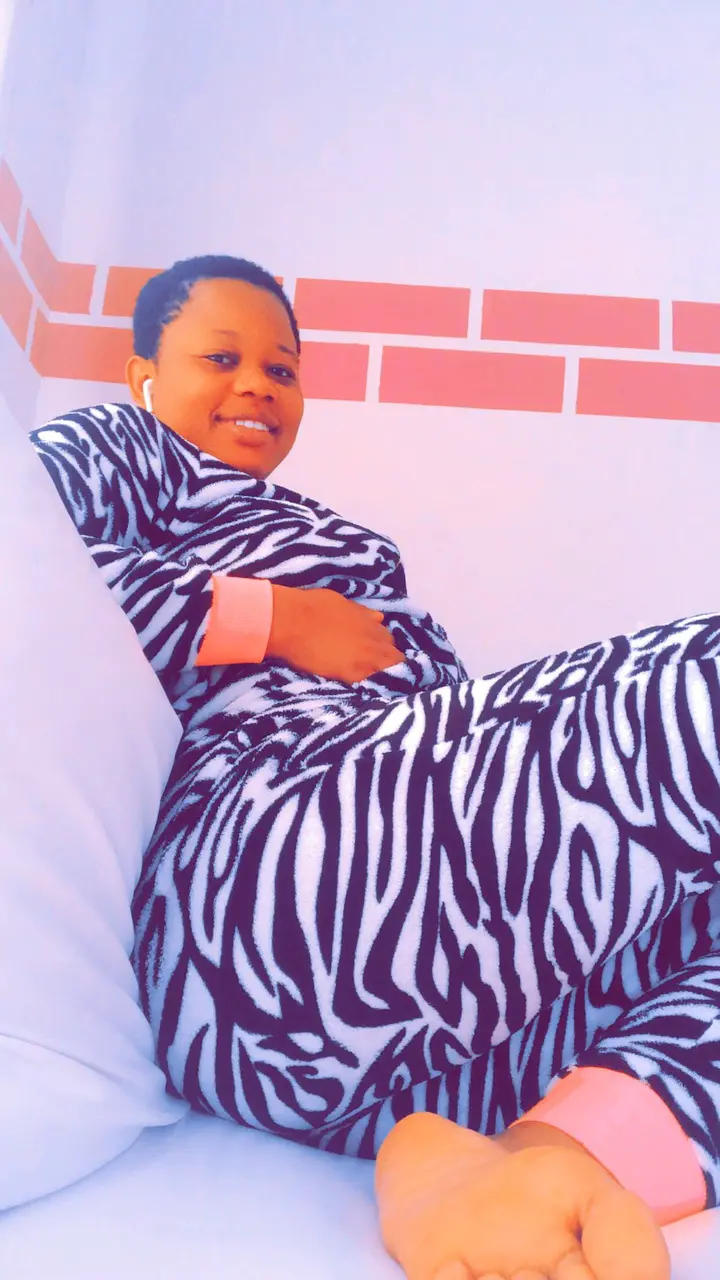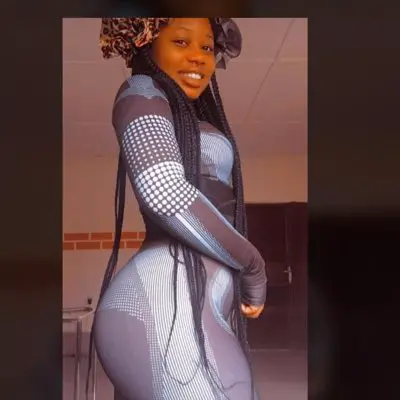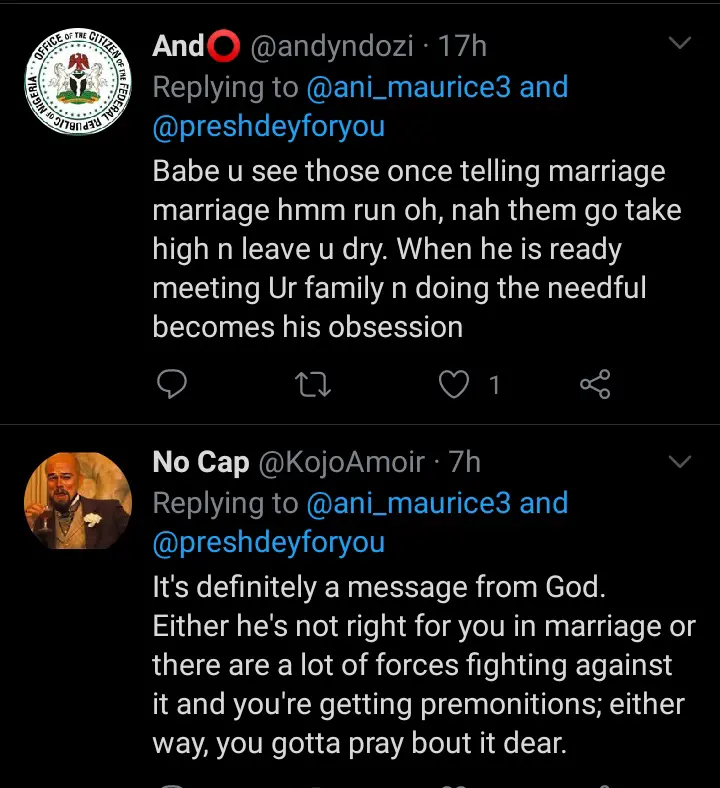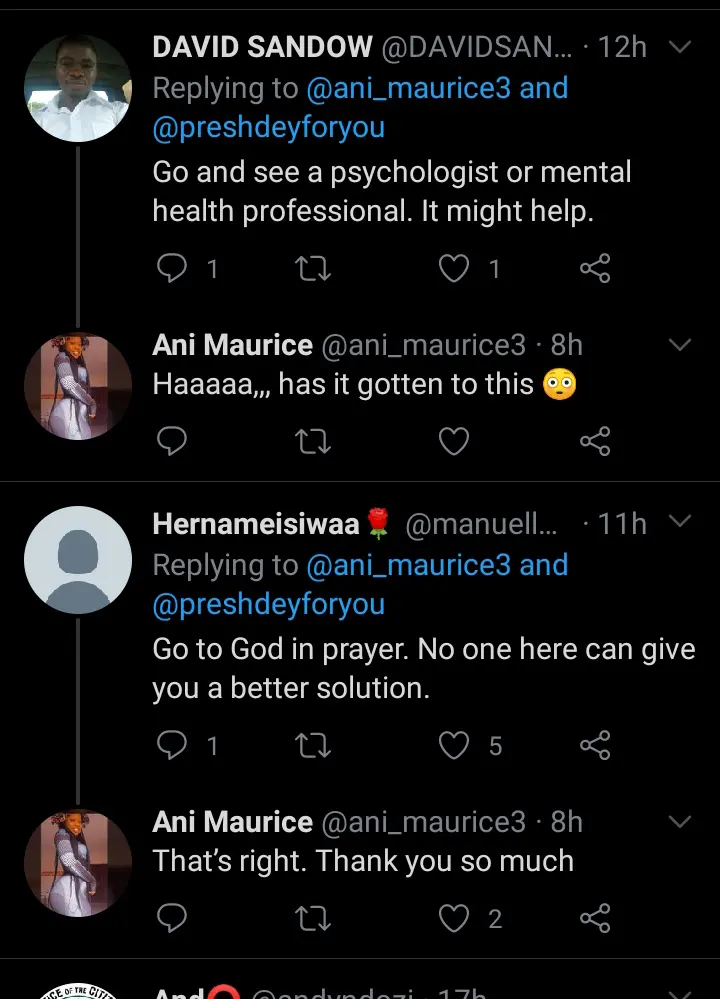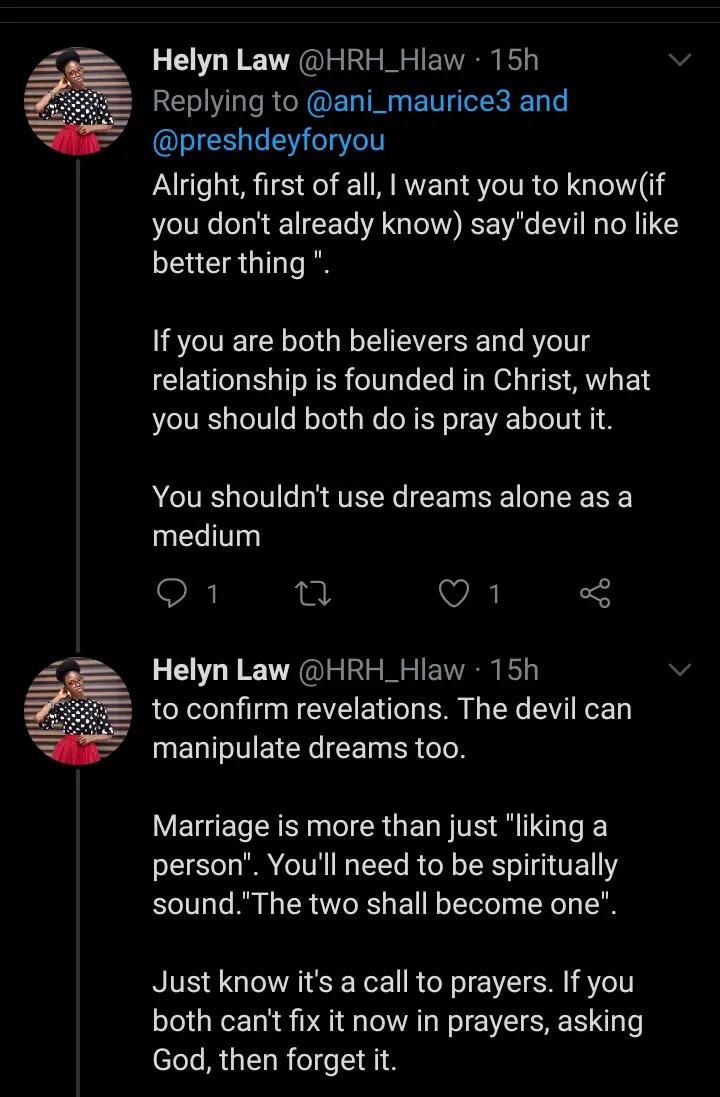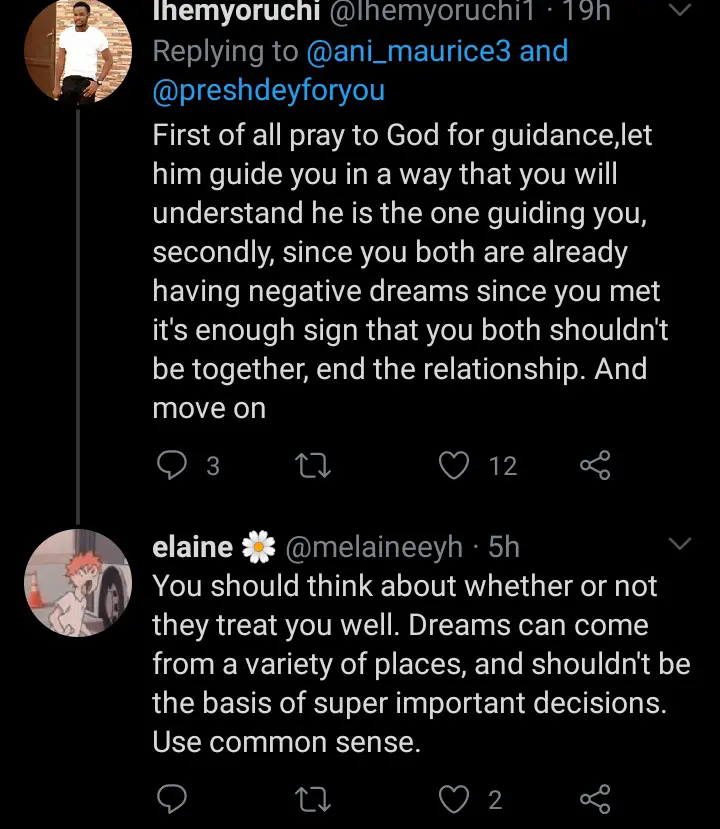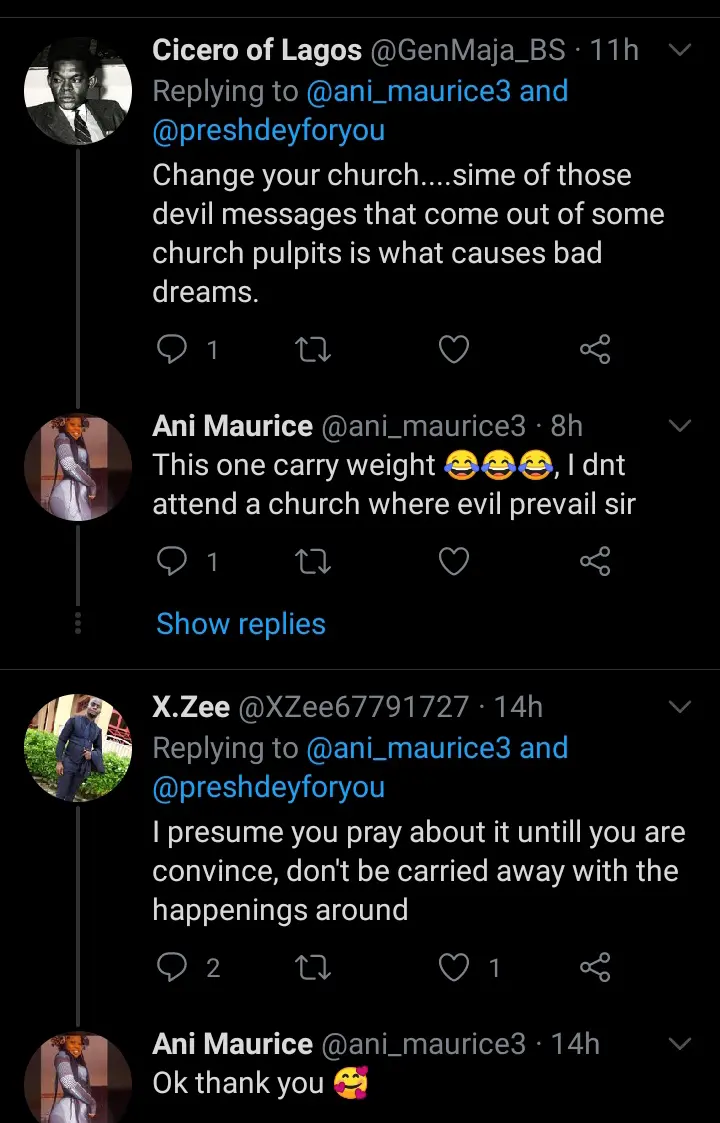 Sometimes, dreams could be a revelation towards what's could happen later to someone, or could just be an ordinary nightmare but when it becomes constant, seeing your spiritual director will be a good advice, or a psychologist too can help.