I Caught A Man Leaving My Room And After We Threatened To Arrest Him, He Did This- Lady Says
"Cira" said that after many persuasions and threats of detention, the man admitted to having a spare key to the apartment for the past year and that he had been visiting the apartment to enjoy himself and lie on the bed. Furthermore, regarding the fact that he used to eat her food while she was out, "Cira" said that the guy was unrepentant.
Even "Cira" said that the guy attempted to sexually attack her if it hadn't been for the people who rushed to her rescue. When "Cira" called him a liar, the guy tried to beat her.
When asked if she had mentioned the case to the landlord, "Cira" said that she had, and that was when she learned that the guy was the one who washed the house when it was repaired, and that he kept a spare key for himself. This incident occurred in the state of Lagos. The guy had keys to both the front and back doors, according to "Cira."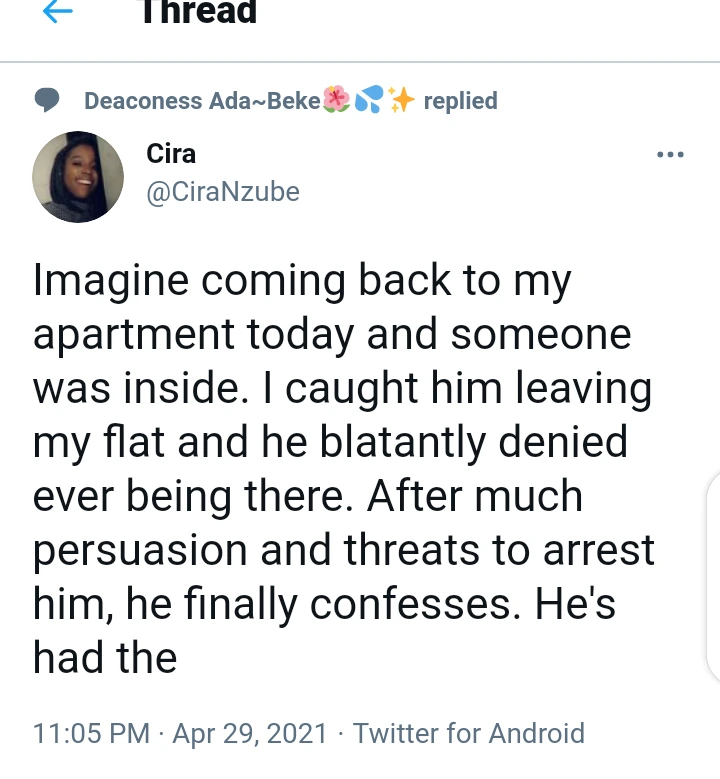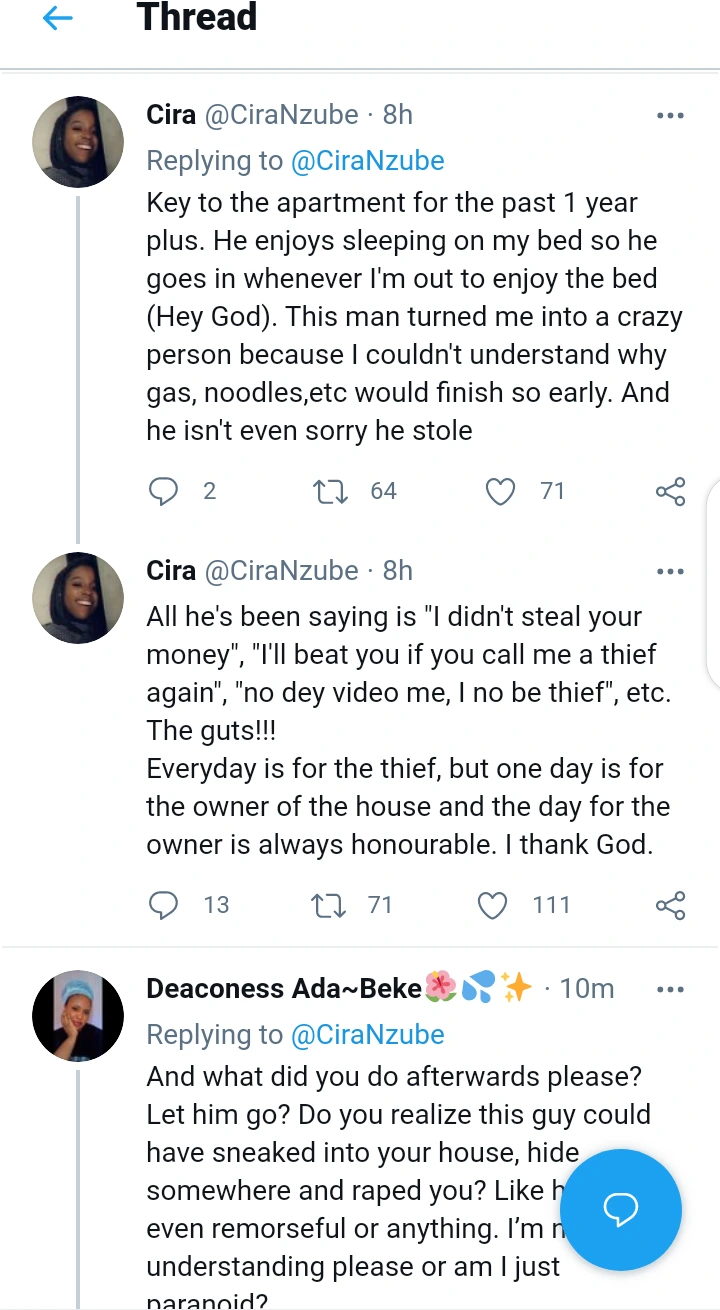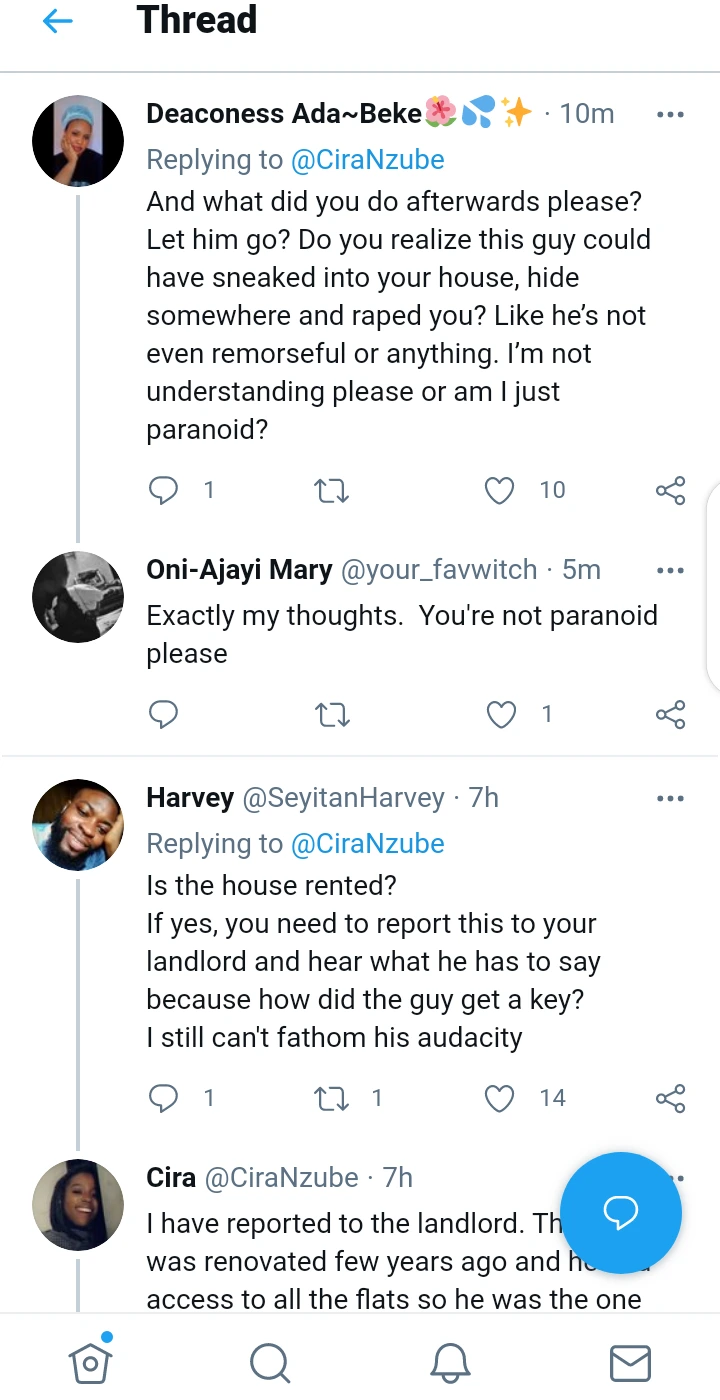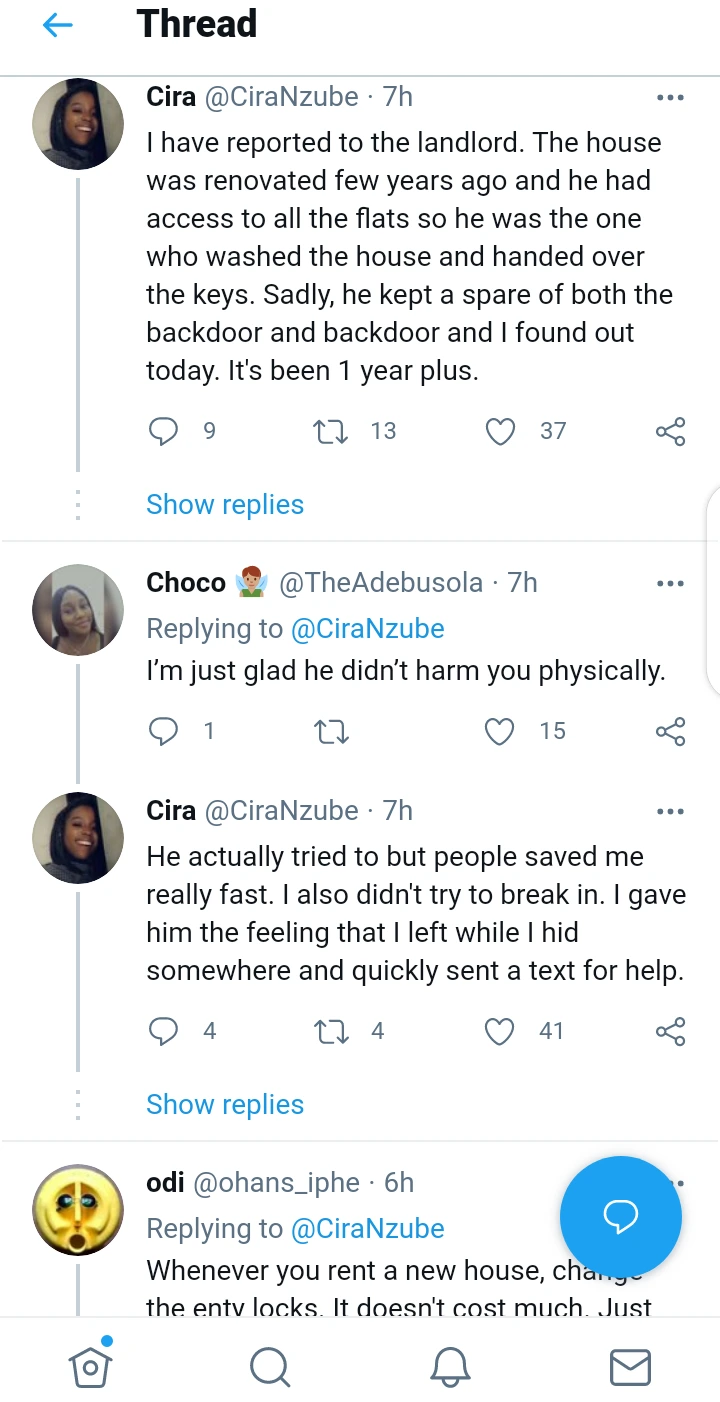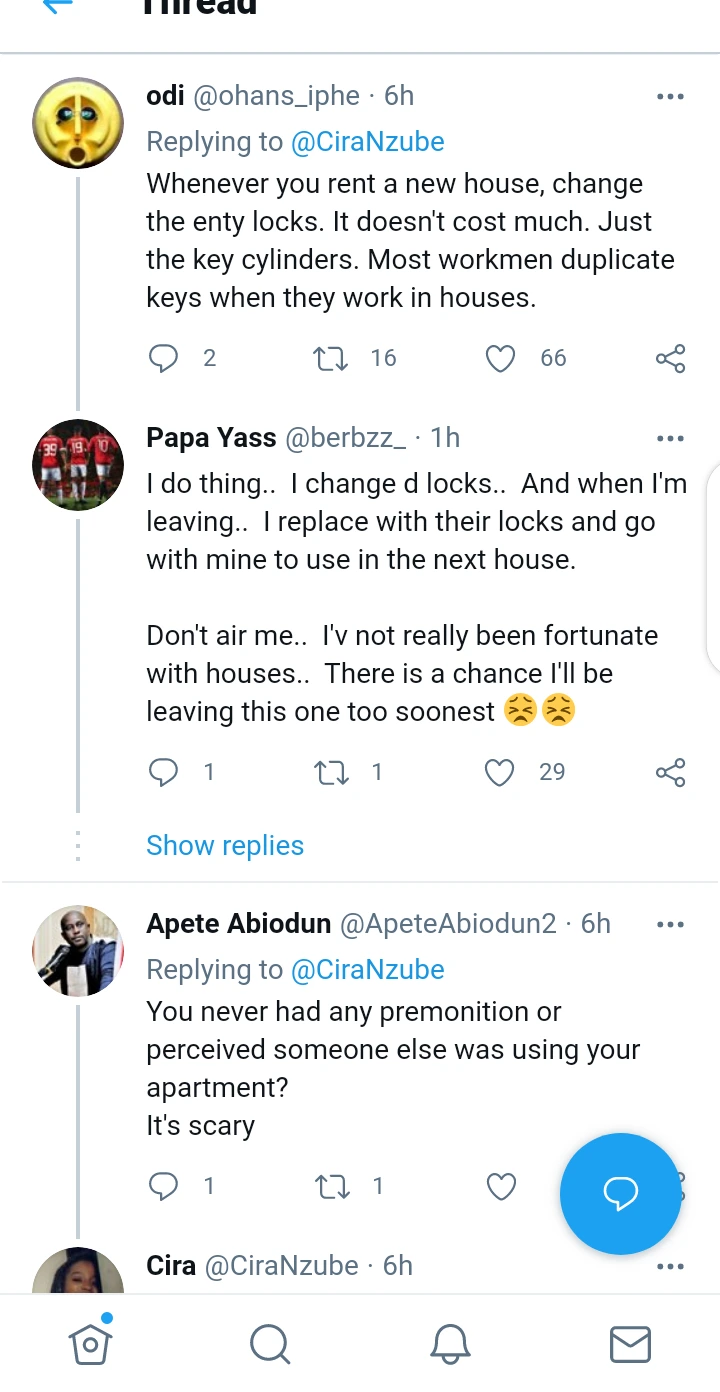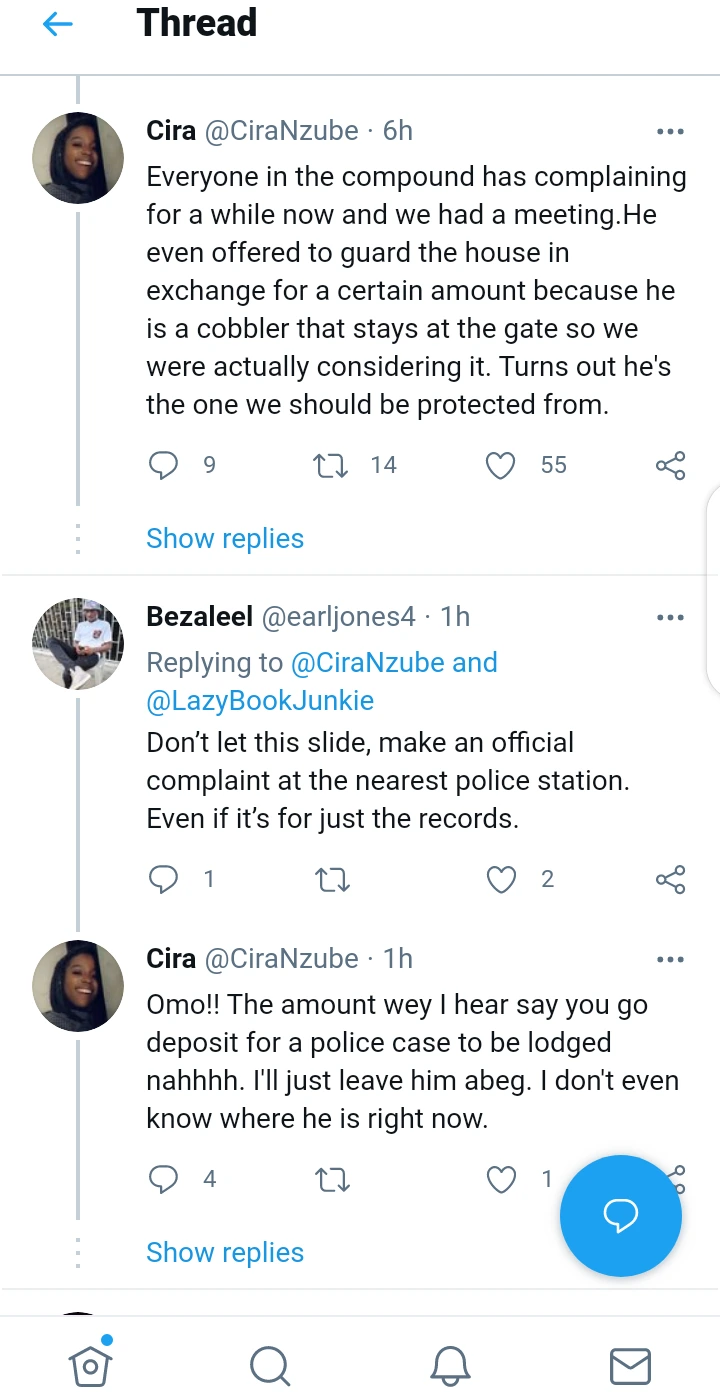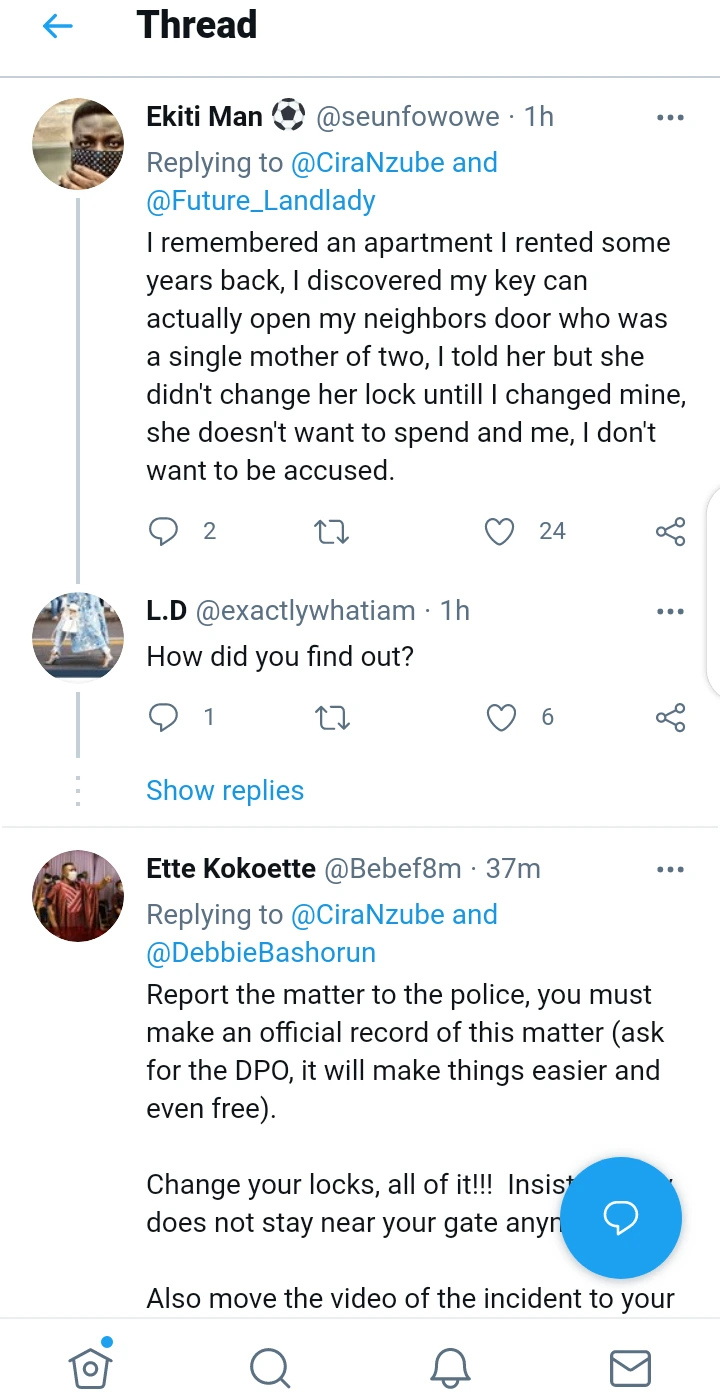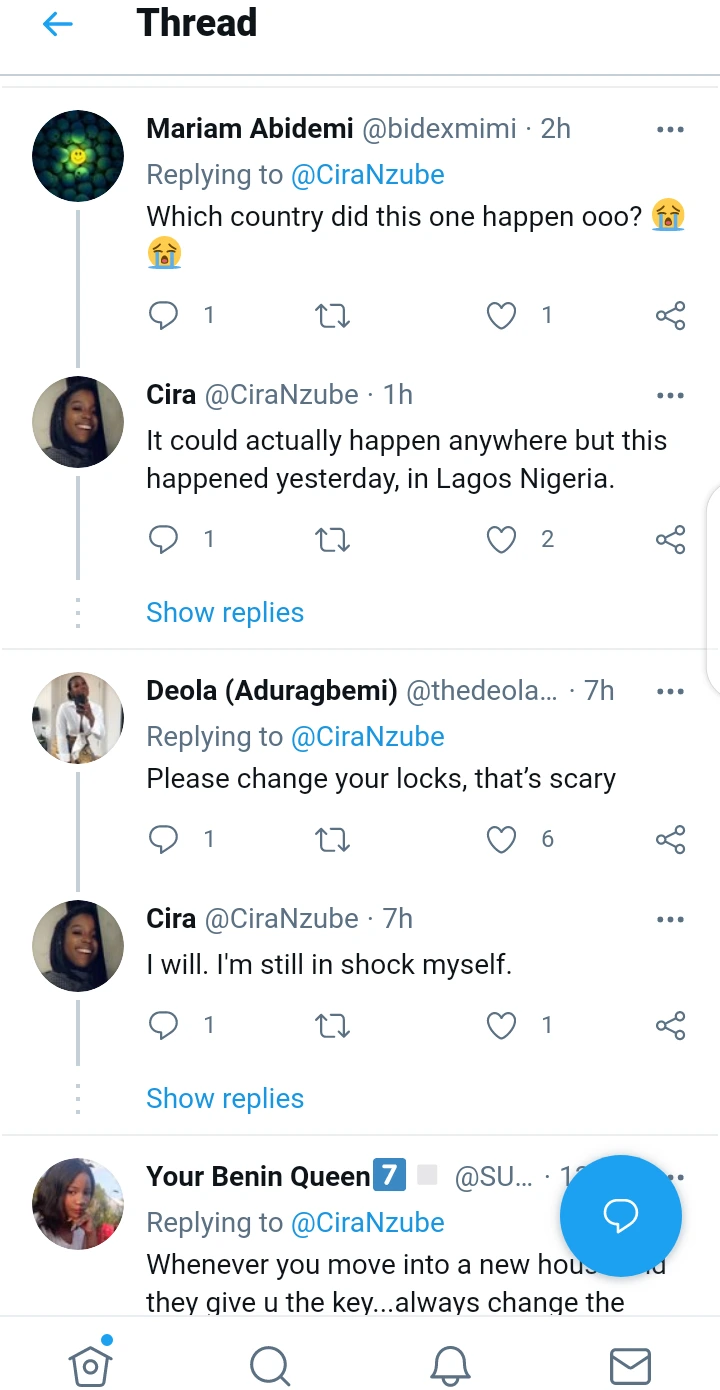 The guy turned out to be a cobbler who still stayed at the house's entrance, according to "Cira." What are your thoughts on the subject? Can you agree that changing locks once you move into a new home is a good idea?