Endtime:5 Shameful Acts By Some Nigerian Pastors In Recent Years
While on earth, Jesus Christ told his apostles that not everyone who calls him Lord will inherit God's kingdom. You'll recognize them by their fruits, according to Matthew 7:15. This scripture advises Christians to be cautious in these last days, as scriptures or God's word warns that false prophets will rise up and deceive many people, all in the name of God..
Here are few cases the devil have used some Nigerian Pastors in recent years.
1.PASTOR THAT WAS DEFILING 30 TEENAGERS.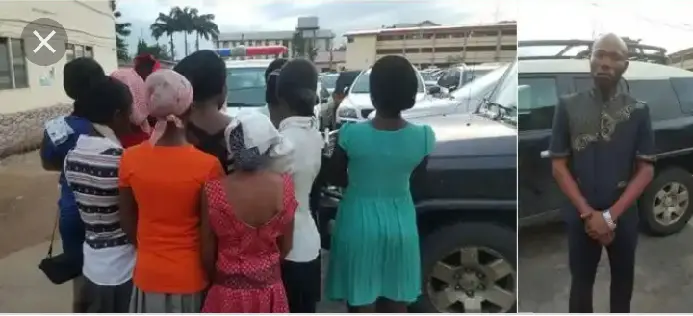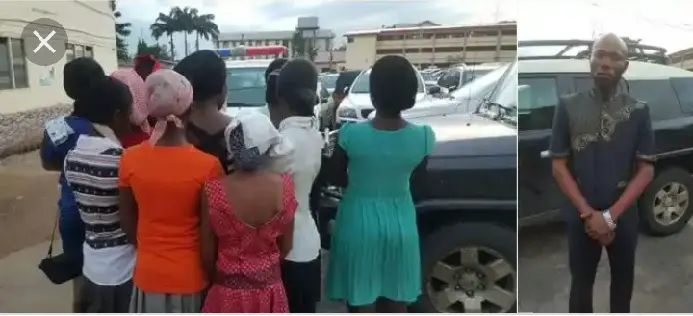 Pastor Chukwuma Nkwocha, the General Overseer of the " Tongue of Fire Restoration Ministry " in Oshodi, was arrested in 2016 for allegedly camping and defiling thirty under-aged children. The police learned he was harboring and sexually assaulting several young girls in his care. These girls range in age from twelve (12) to seventeen (17) years old, and they were among twenty-nine (29) others rescued from the pastor's home, six of whom admitted that the pastor had slept with them round the clock without safety. Pastor Nkwocha, from Imo state, is accused of sleeping with girls who are all members of his church in exchange for food and payment of their J.s.3 examination fees. After one of the girls mentioned a disagreement with the pastor to the police, the secret was revealed.
2. PROPHET WITH A SHRINE IN HIS CHURCH
In December 2019, a pastor identified as " Prophet Talk and Do " of New Jerusalem Kings Ministries Inter. in Ogwuagor, Abakpa Nike, Enugu, was apprehended in an attempted kidnapping. He was apprehended after an alarm was raised. The pastor then bolted and fled to his holy sanctuary, where he vanished. The first person who followed him to the shrine was said to have died on the spot. The youths were enraged, and they destroyed church property and set the entire church on fire.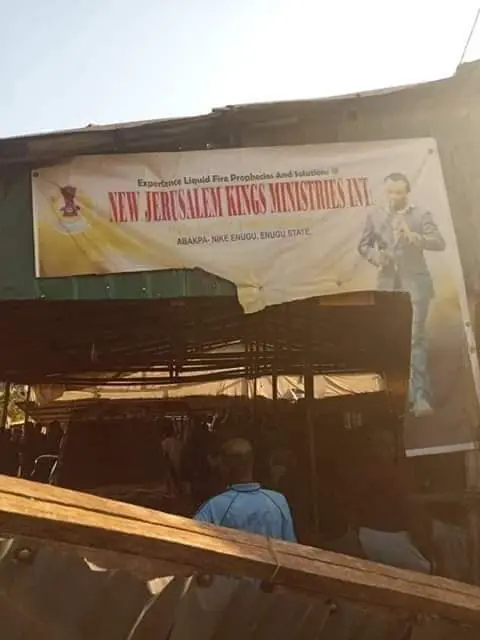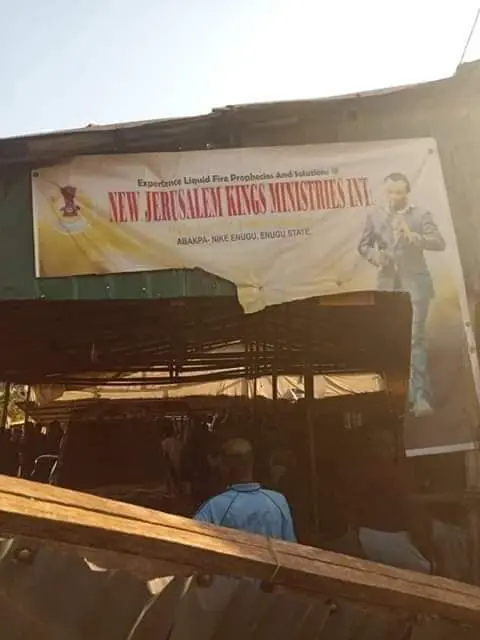 3 .PASTOR RAPED A MEMBER AND FOUND WITH A COFFIN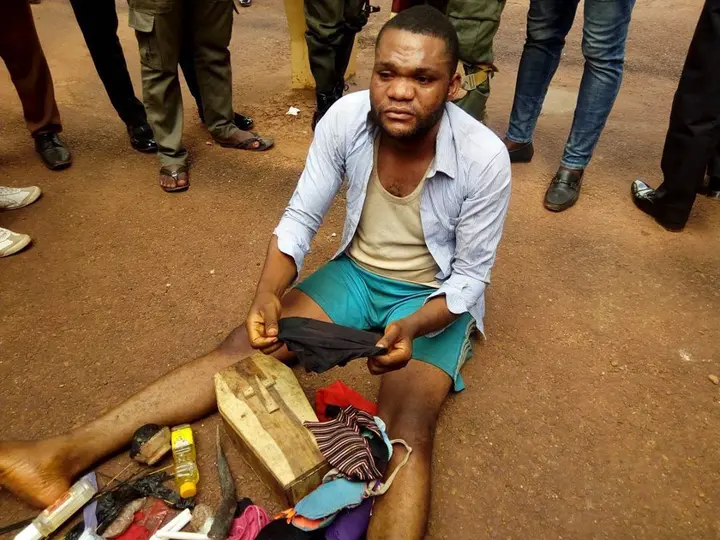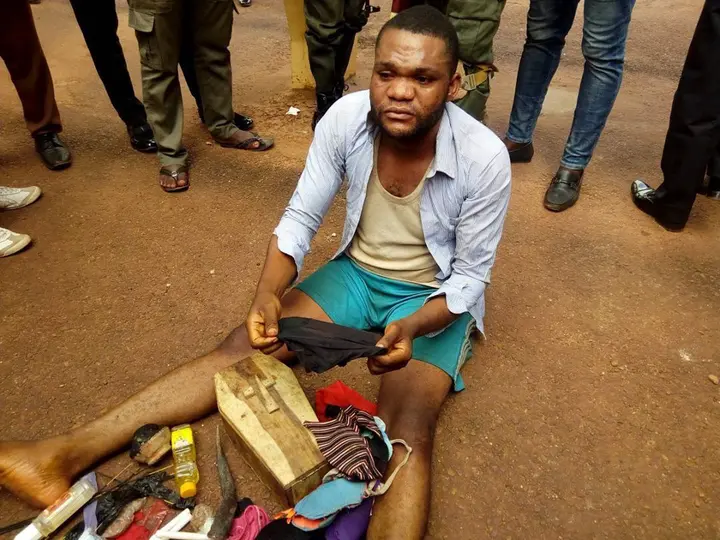 Sunday Egbo, the General Overseer and Founder of "Christ Mercy Ministry" in Ajuonu, Obukpa, Nsukka Local Government Area of Enugu State, was involved in a rape case involving a female member of his Church in 2019. His arrest followed charges of rape against him, as well as the discovery of a small coffin, several female pants, and braziers in his home. The woman, whose identity has been withheld, had gone to church for prayers, during which the pastor had sexually abused her after keeping her in his custody for several hours. He allegedly pulled her into his private room, created a magical stone, and threatened to kill her if she spoke up or alerted the security personnel. Following that, he confiscated her pant, brazier, and a small bottle, intending to inject it into her private portion. She had to fight and eventually ran out naked.
4 .PASTOR THAT BURIED COW IN HIS CHURCH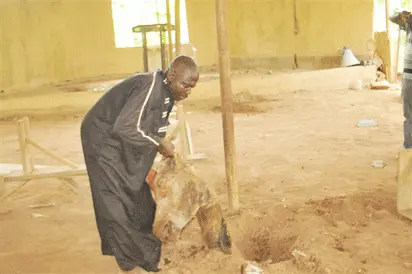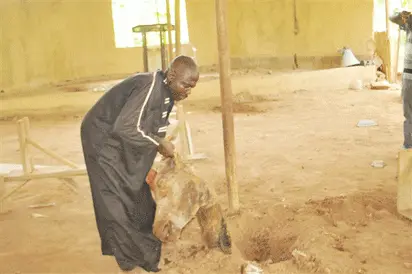 Moses Abiodun, a prophet of the Christ Apostolic church "Agbala Dagunduro" in Ifedore local government area of Ondo state, was apprehended in April 2016, and scary things were discovered in his church premises. He was forced to delete all of the church's fetish products. He discovered decomposed cow heads full of maggots, pigeon heads bound with kola nuts, clay pots wrapped in white clothing, a dead tortoise, red clothe, and other objects.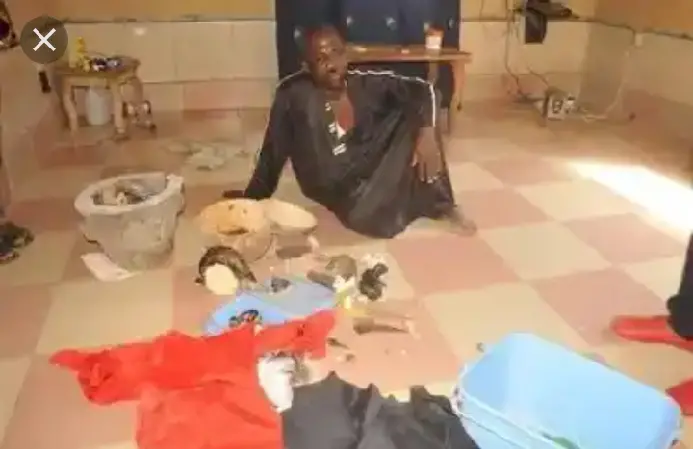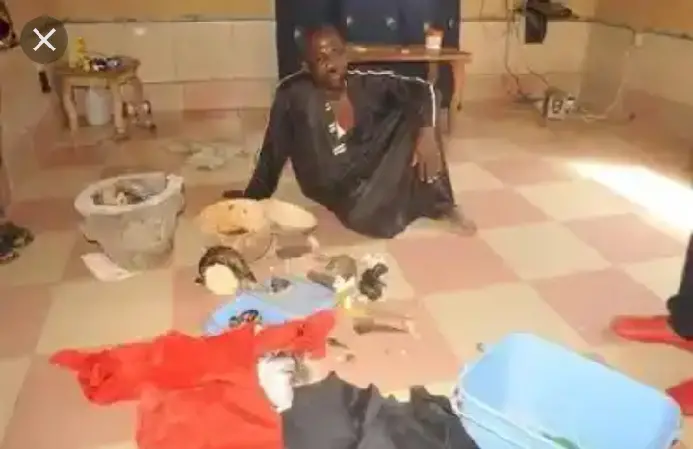 5.THE PROPHETESS Who RUNS THE PROSTITUTION CARTEL FOR UNDERAGE GIRLS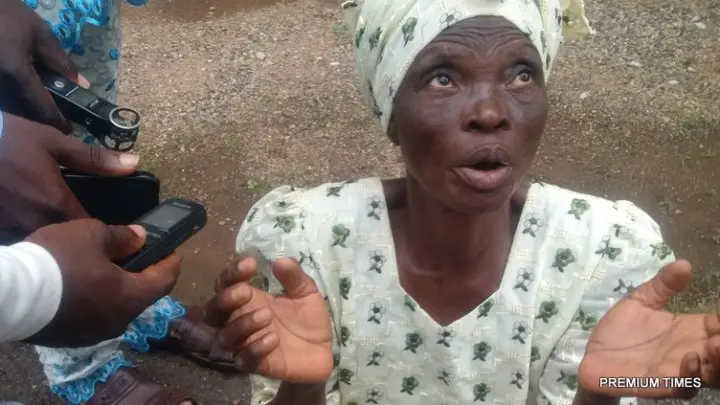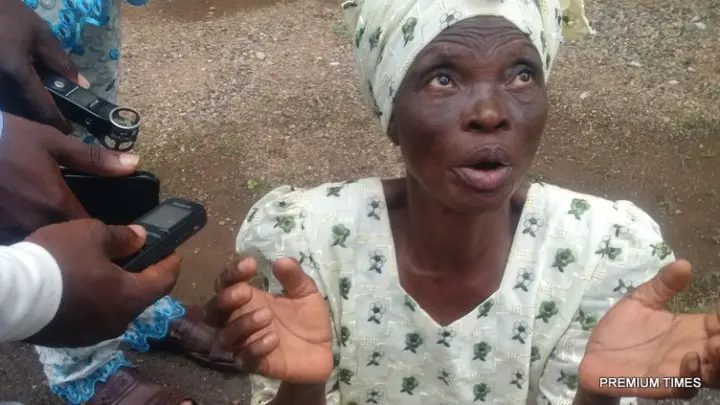 Prophet Olupinla Idowu is the founder of C.& S. Church, which is located at 52 Okesina Street in Ota's Ijoko neighborhood. After her secret was revealed, she was apprehended by Nigerian police officers in 2016. At Eleweran police headquarters in Ogun state, the 54-year-old woman was paraded in front of reporters. Olupinla specialized in finding male clients for girls between the ages of twelve (12) and fourteen (14) according to investigations. The woman lives in the church with the so-called girls, and it was discovered that she makes a minimum of N1500 per day on each girl, with sexual activities taking place inside her church.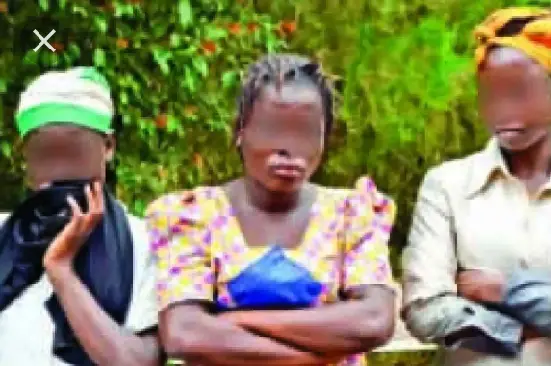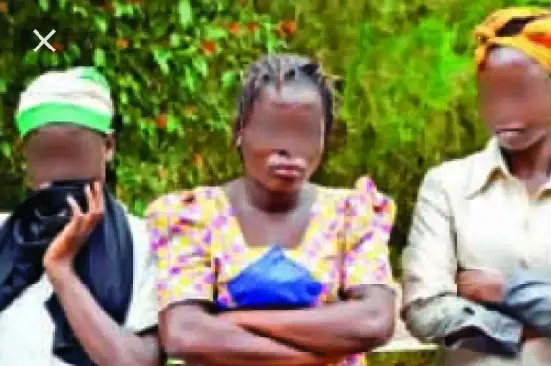 Share this unique article across all social media platforms and please don't forget to maintain social distance, wear your face masks, wash your hands regularly with sanitizer for prevention is better than cure.