Nigerians Blast Nnamdi Kanu For Posting A Photo Of Masari With Armed Bandit, See Their Reactions
Leader of the Indigenous People Of Biafra (IPOB), Mazi Nnamdi Kanu, got less of support and more of fuming reactions from Nigerians as he made a derogatory remark about the country in his twitter page.
Kanu posted a viral photo of former Nigeria House of Representative member and current Governor of Katsina State, Aminu Bello Masari, in which he seemed to be negotiating with bandits back in August 2019.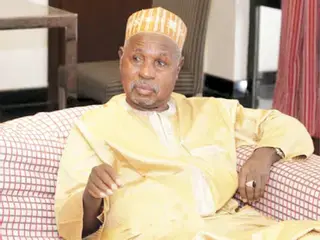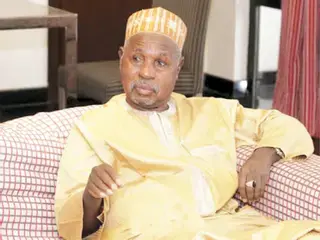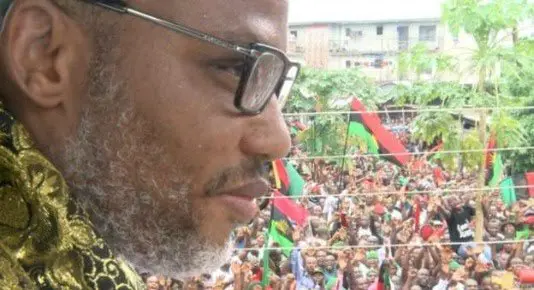 Masari, was pictured with bandits wielding AK 47 and an unarmed army officer standing by. The Governor had engaged the bandits at Katsina government house to beg them to stop killing Nigerians, a trend that he and many other Northern governors adopted about 2 years ago.
The picture which resurfaced in the twitter page of the Biafra leader Yesterday, 30th April 2021, was captioned: "A picture that spoke a thousand words: A Governor, an ARMED Terrorist and an UNARMED Army Officer. Nigerians, what are you waiting for?
Soon you'll see a President with an Armed Terrorist and unarmed army officer. But by then you would've all been DEAD, ISLAMIZED or FULANIZED."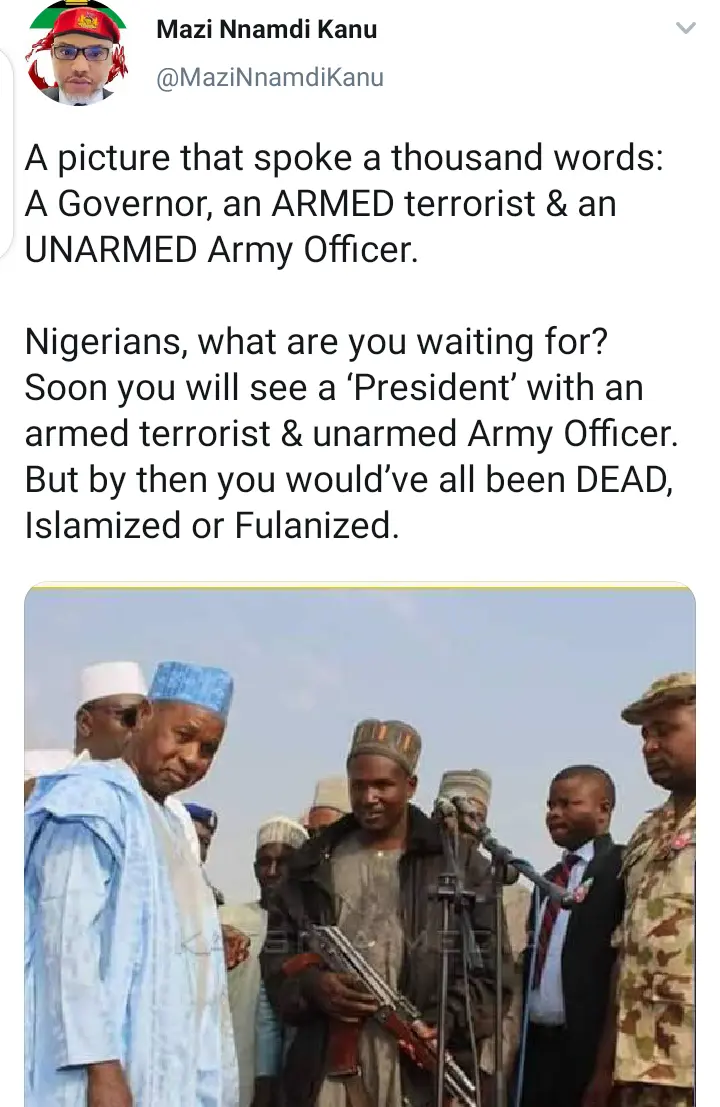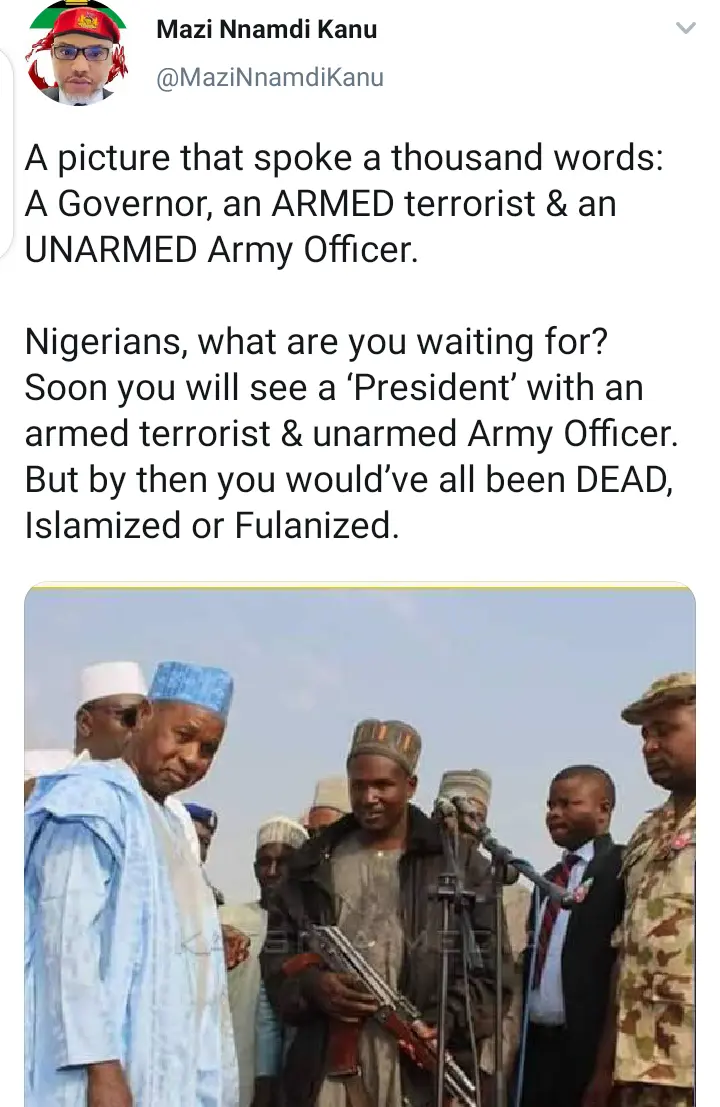 Mixed reactions were commented from Nigerians and fans who aired their view concerning the photo, very few were on his side while many others blasted Kanu for speaking ill against the country and President Mohammadu Buhari, whom had absolutely no connection with the photo.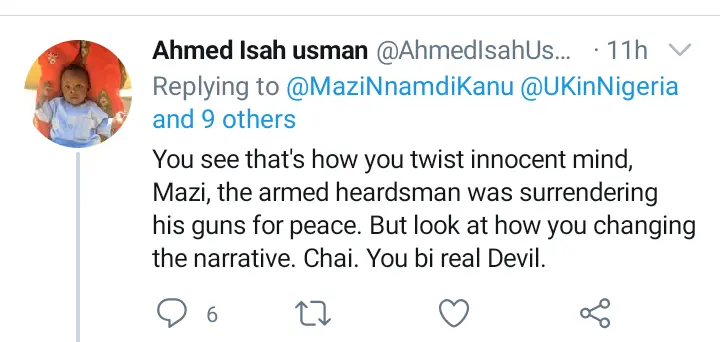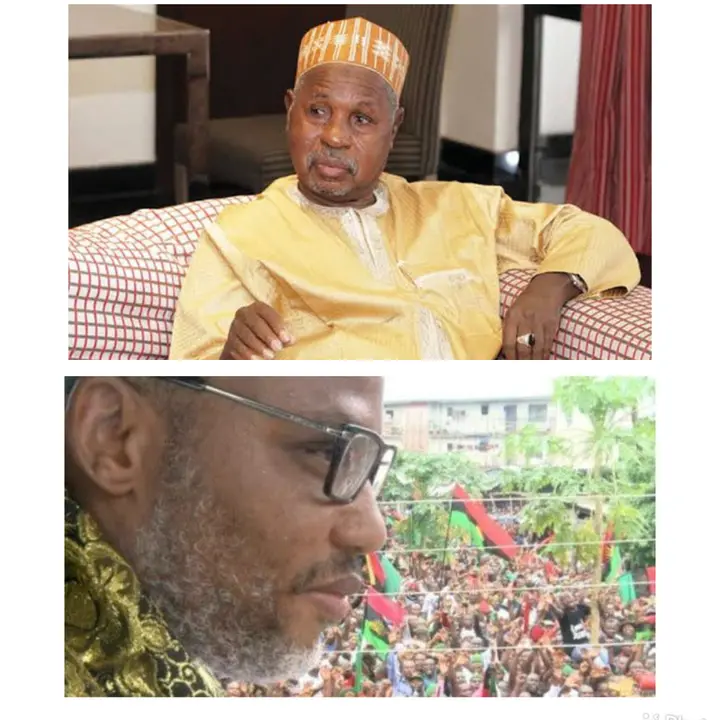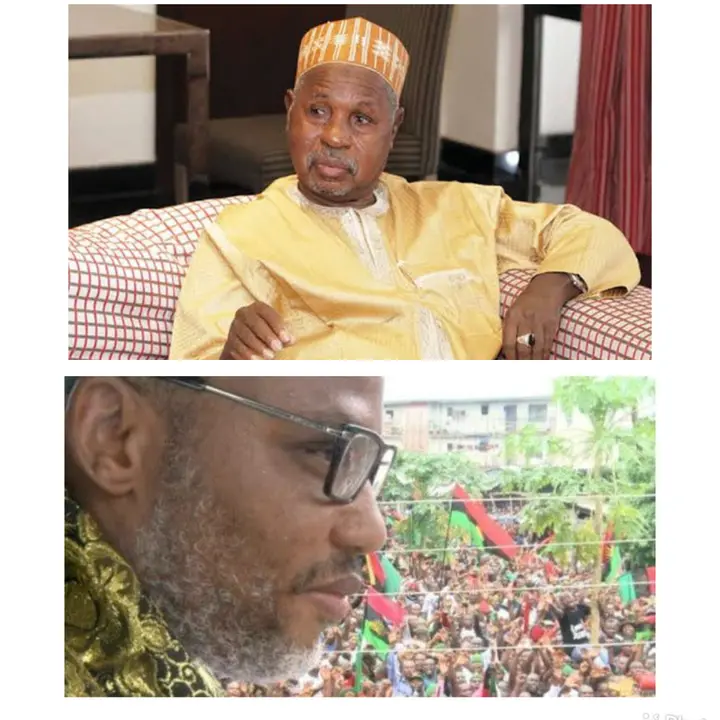 Kanu always had the side of the masses especially the igbos when it comes to castigating or making controversial statements against the Nation, but it was a different case yesterday as minor supported his claim.