Meet The 23 Years Old Nigerian Girl Who Bought Her Mom A New Car And Moves Around With Police Escort
Nigerian women are without doubts one of the most hard working and ambitious ladies in Africa making their own money and trying to live independent on anybody. Some of these women most time runs their business online and with the help of social media, they gain ground and build their empire from there. Some of the most paying online businesses these ladies do is online marketing and brand influencing and it pays big if your page has lots of followers which is not a problem for a lady who is beautiful and has taste for good fashion and life.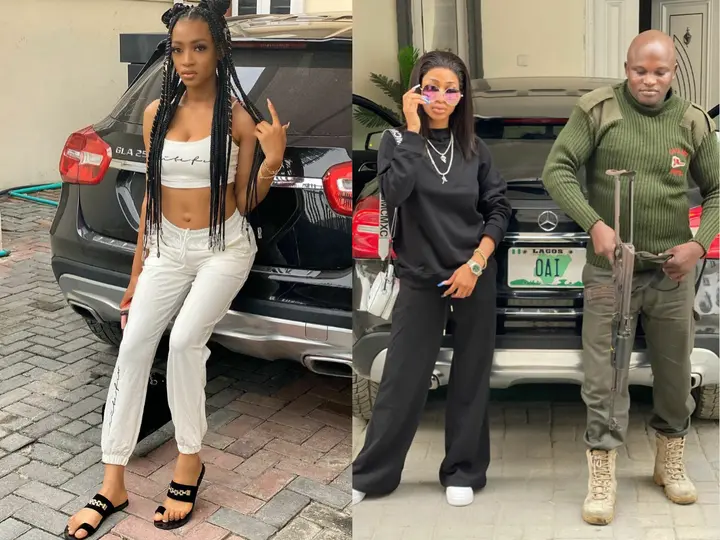 Meet Nikemi Adenike, a young and ambitious 23 years old girl who is living her life large and taking care of her mother with the best treats a mother would wish for. The 23 years old born on the 16th of August 1997 is an Instagram model, a brand influencer and she owns alot of businesses to her name including a spa, car company and clothing line.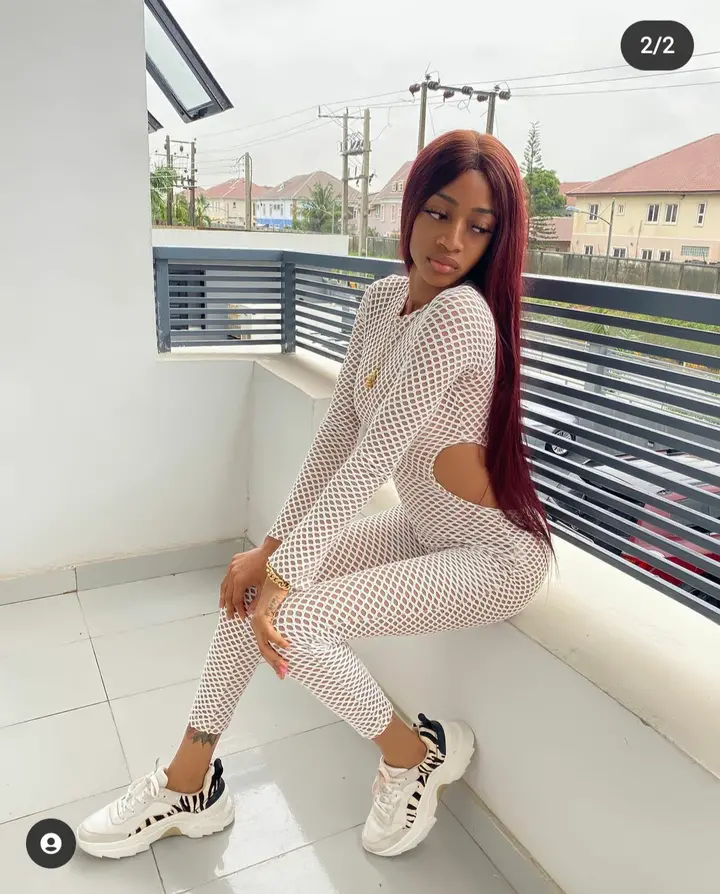 Nikemi lives large in Lagos, the young lady own a well furnished apartment and drives around Lagos state with a police escort in her Mercedes Benz GLA250 worth millions in naira and it has her own name as the plate number. Check out some photos of her and the millions of naira machine she cruise around in below:-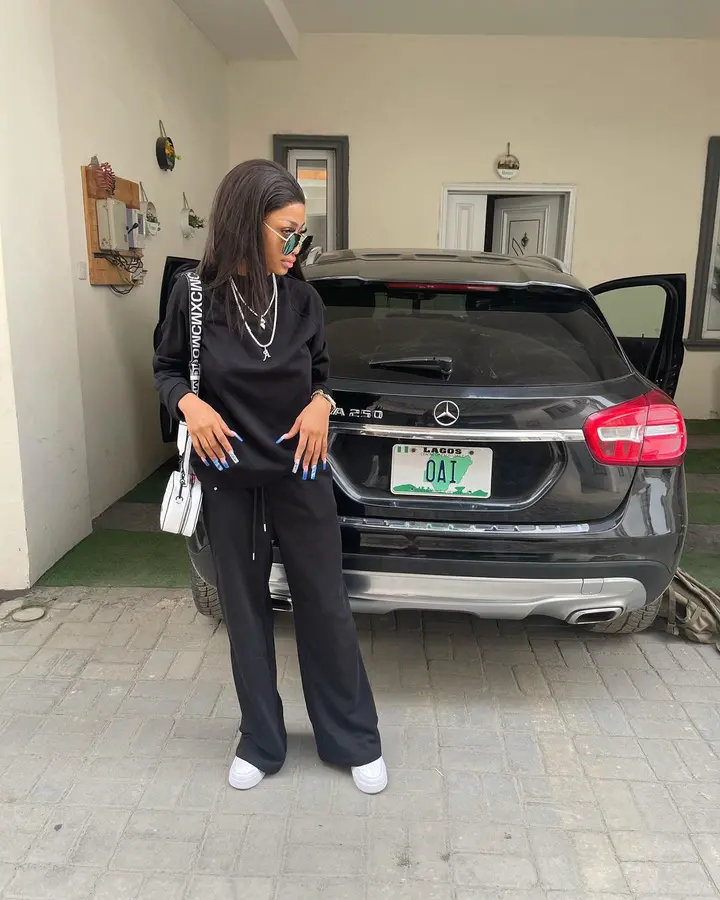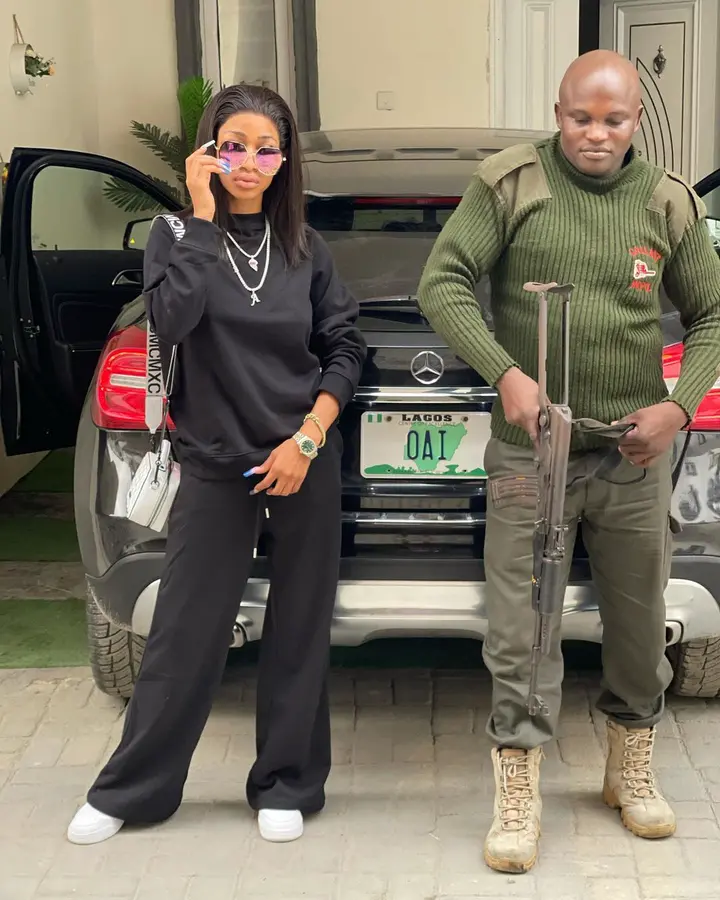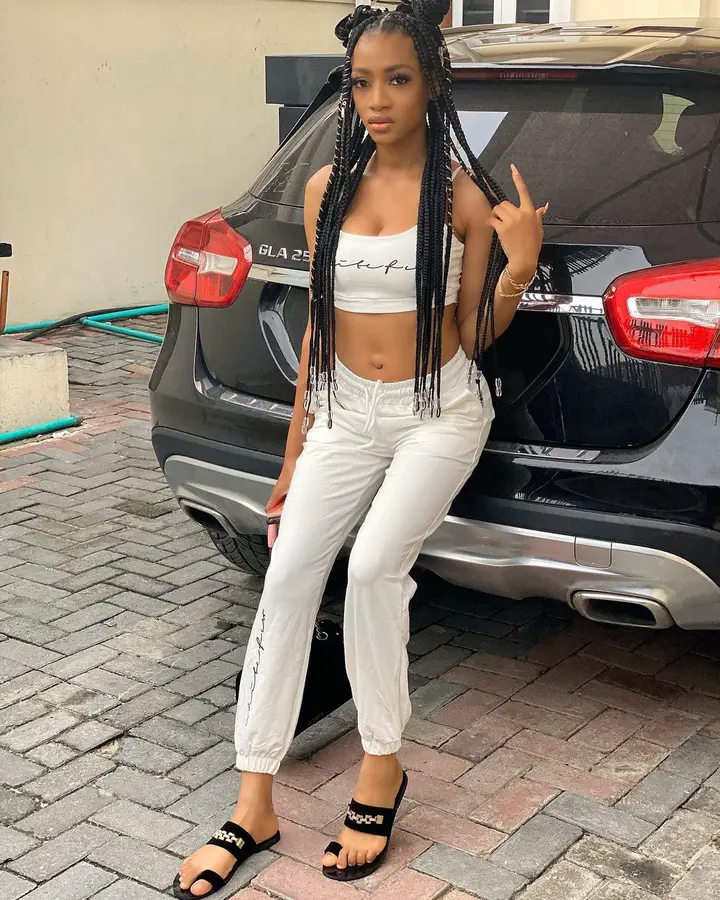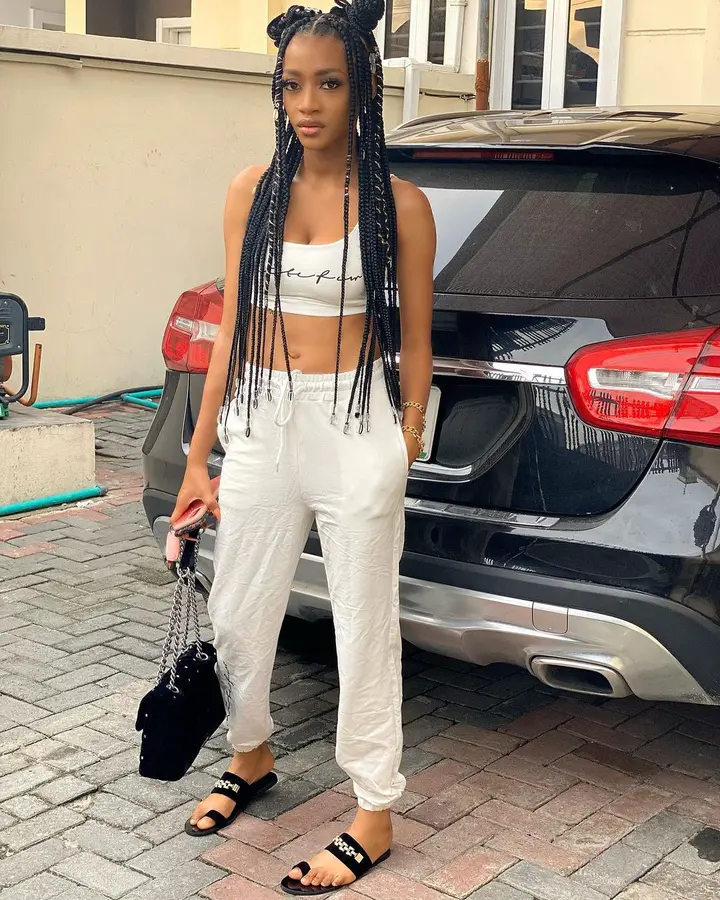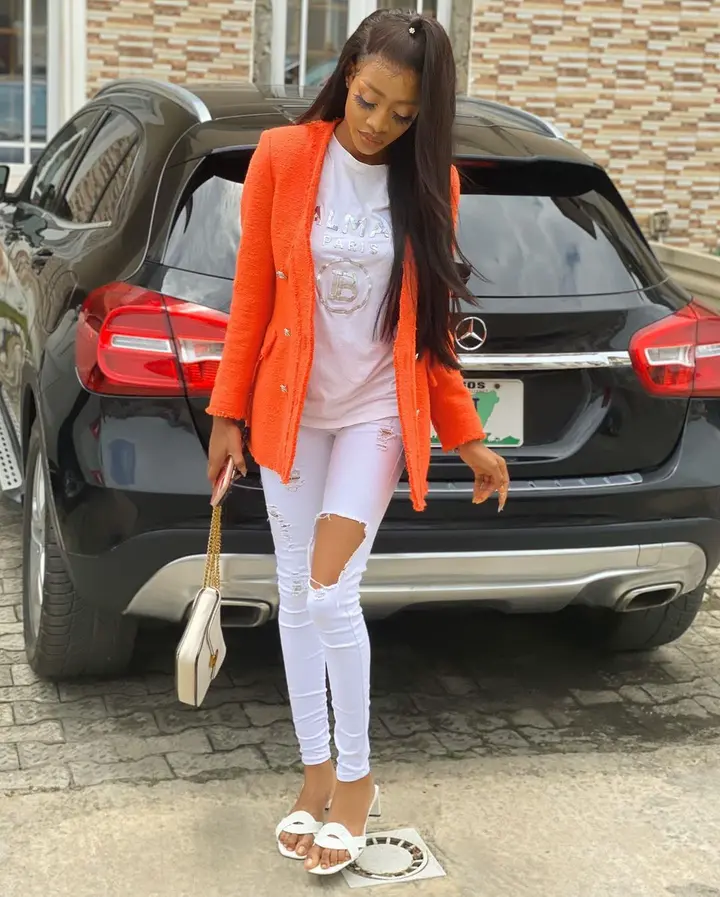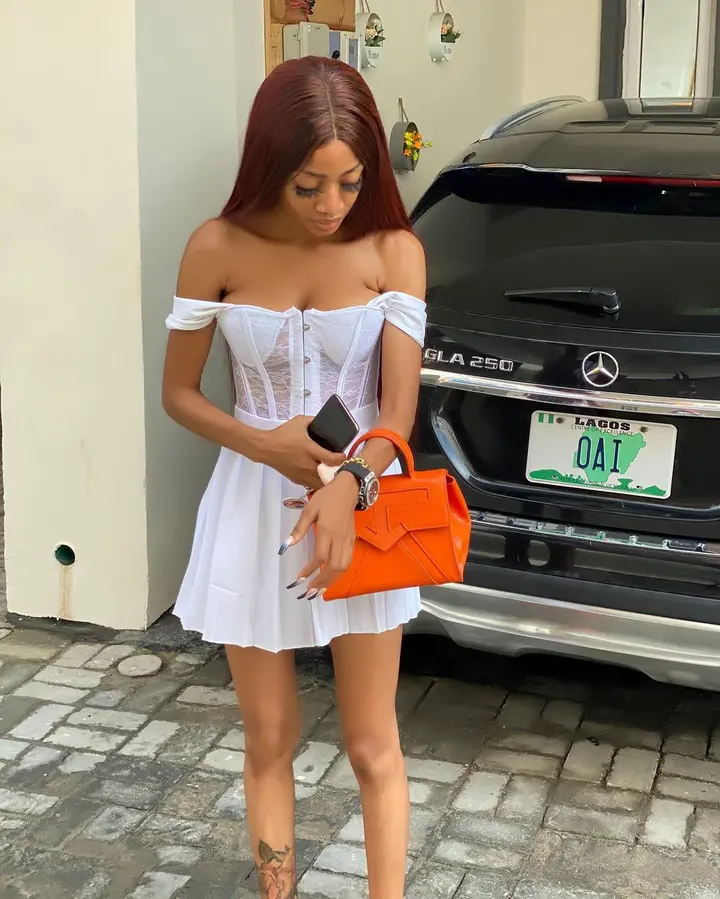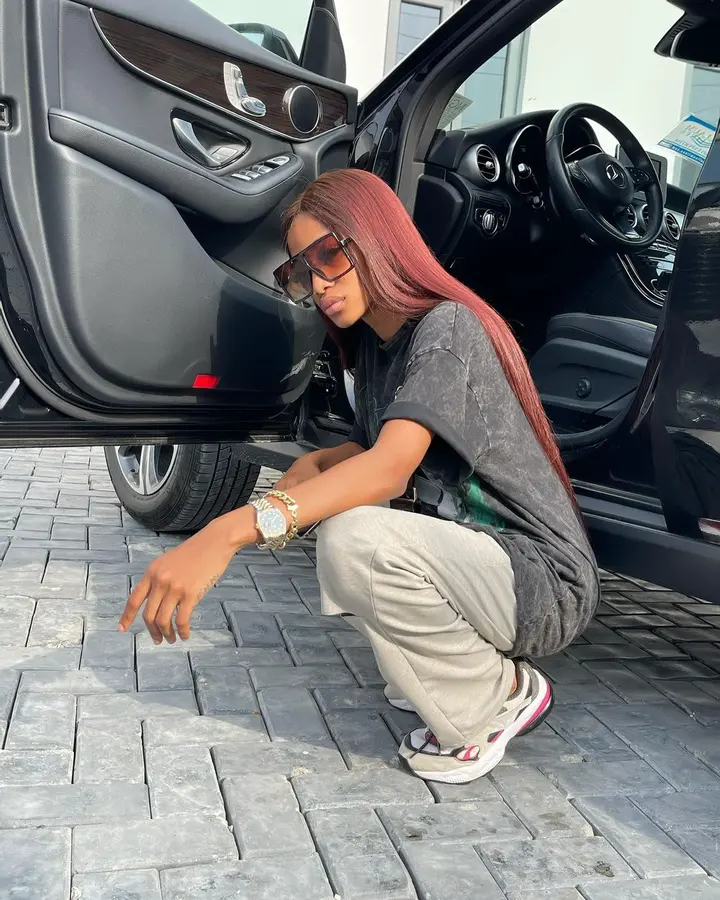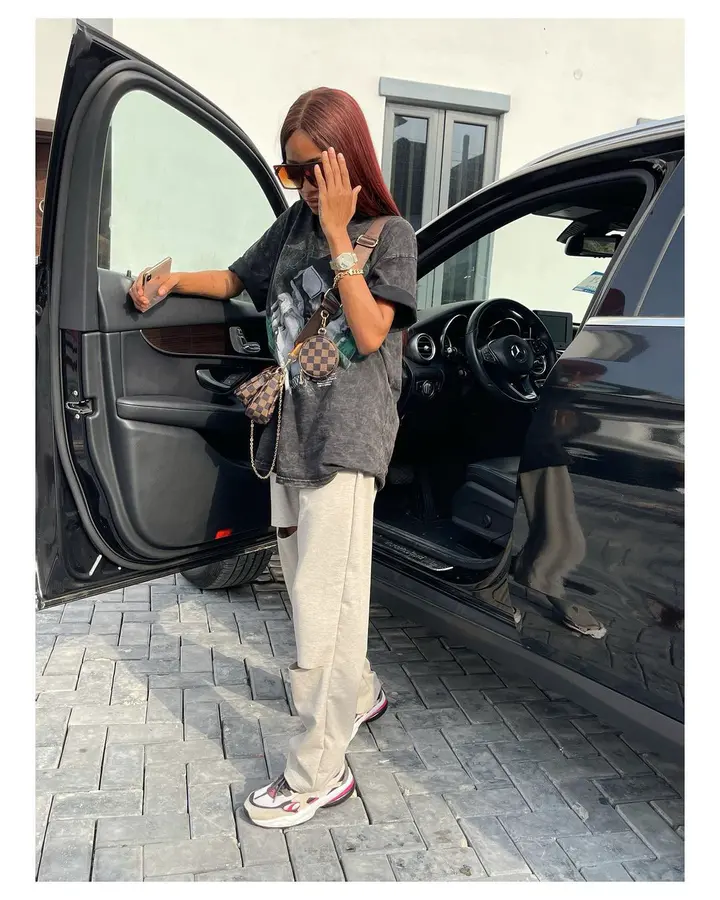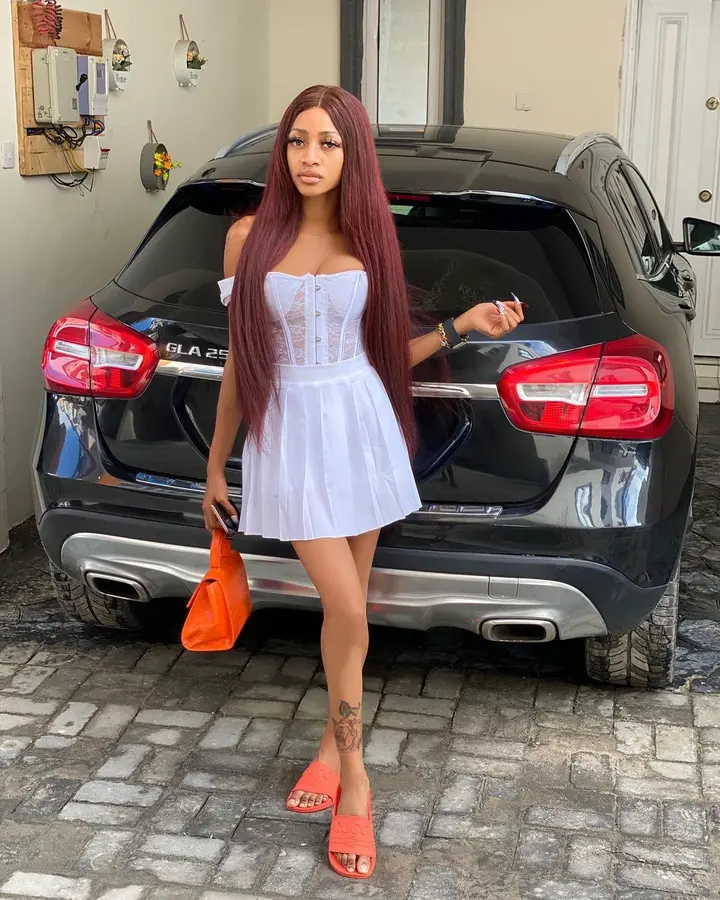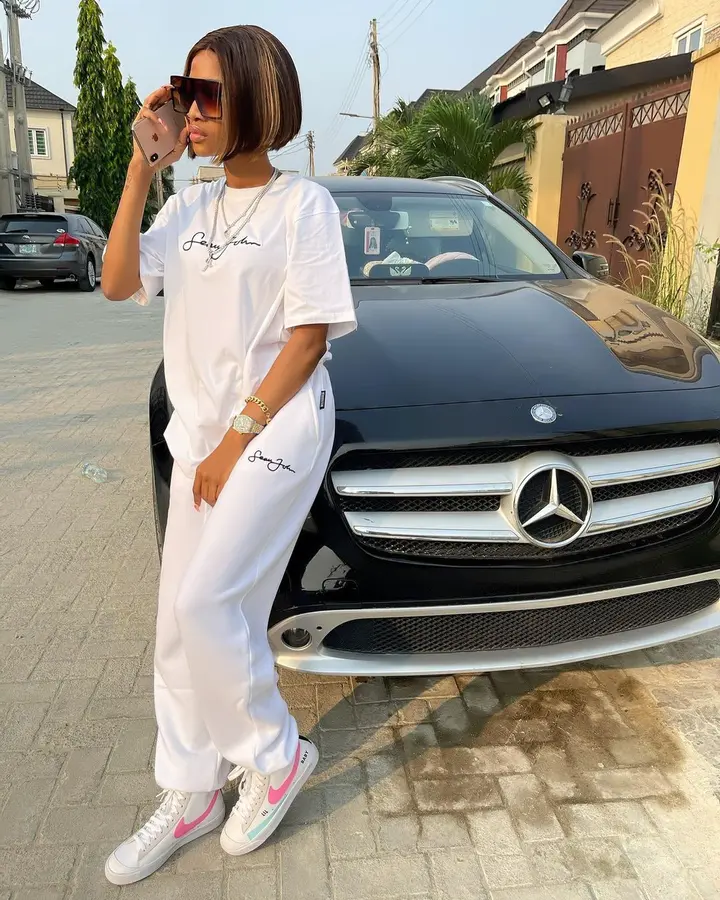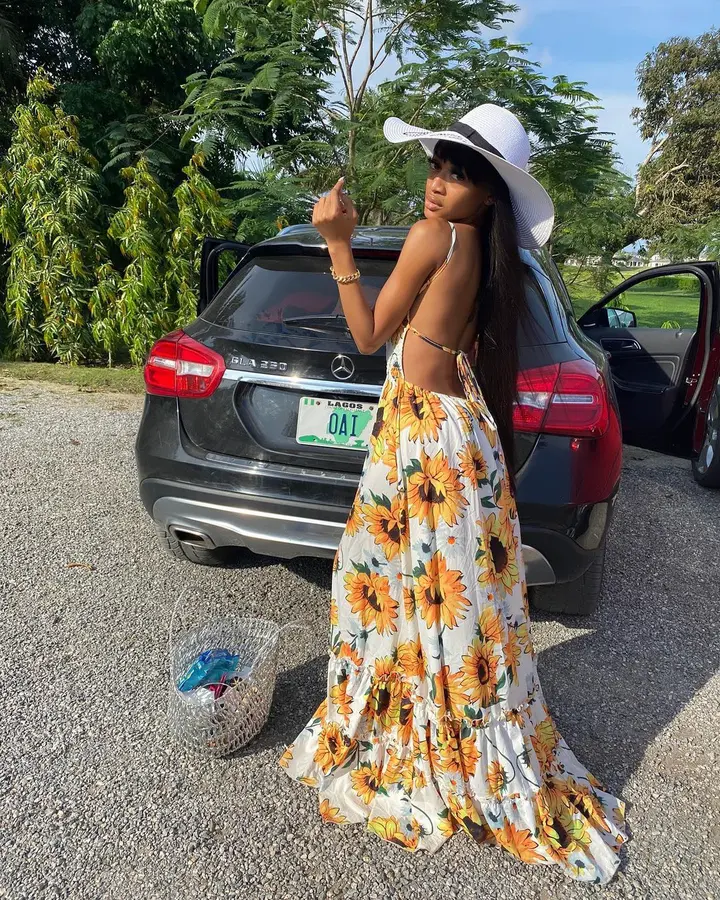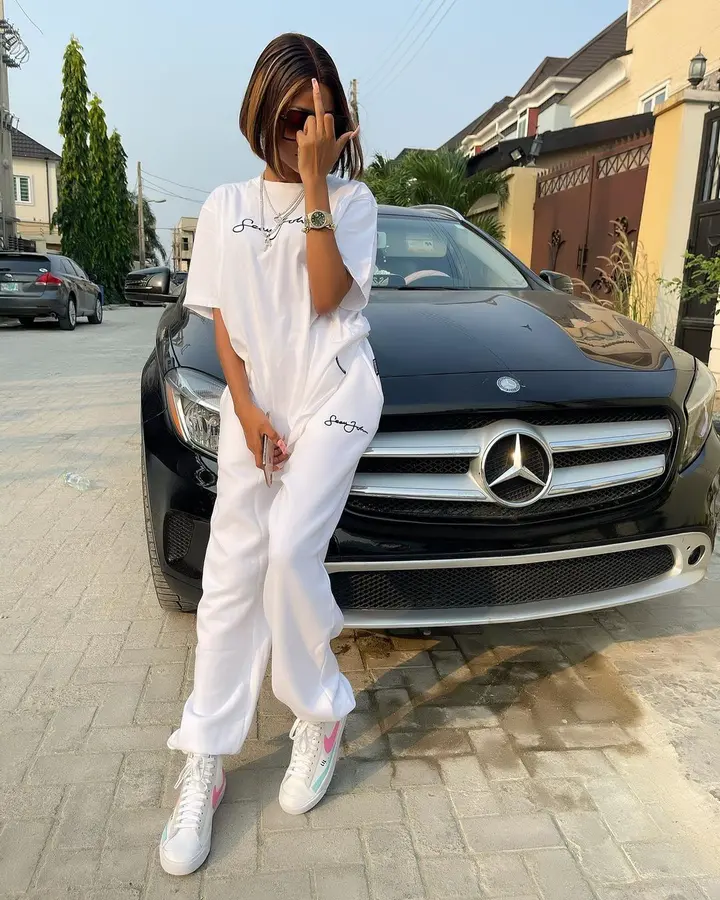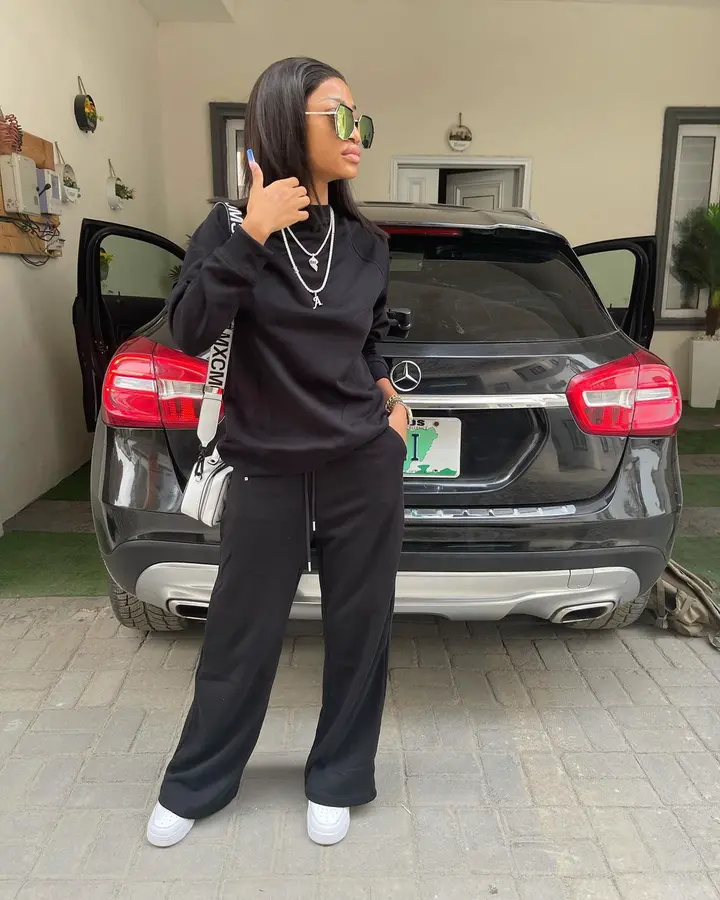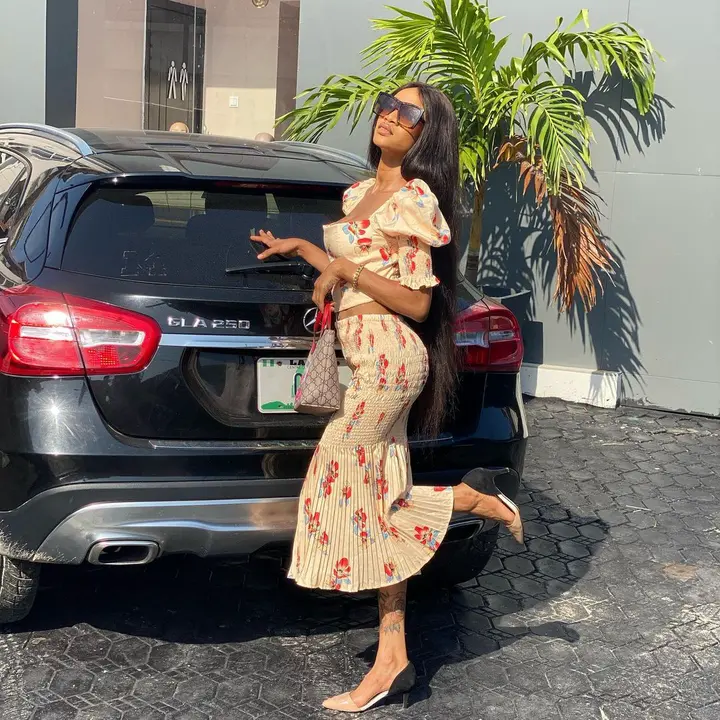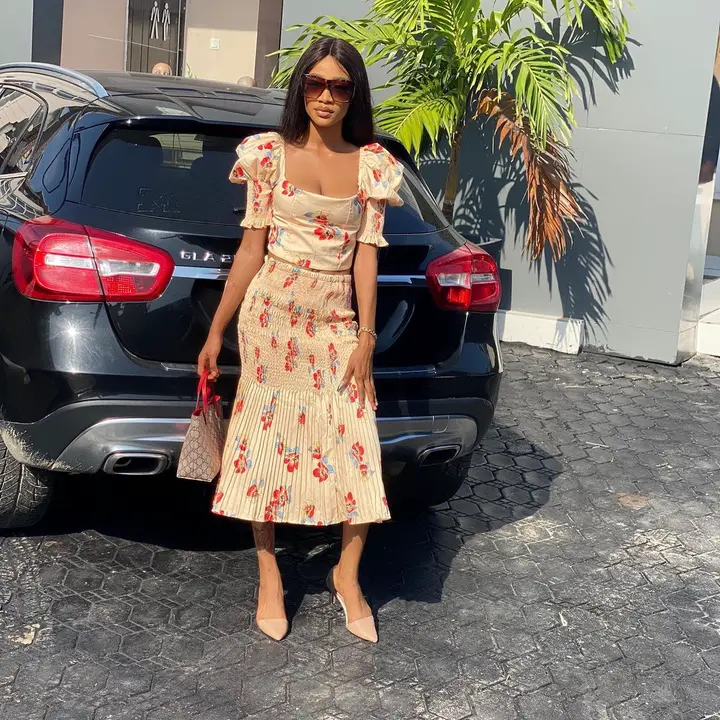 Celebrating her 23rd birthday last year, the lady dedicated a new building to herself as a birthday gift giving all thanks to God for making it possible:-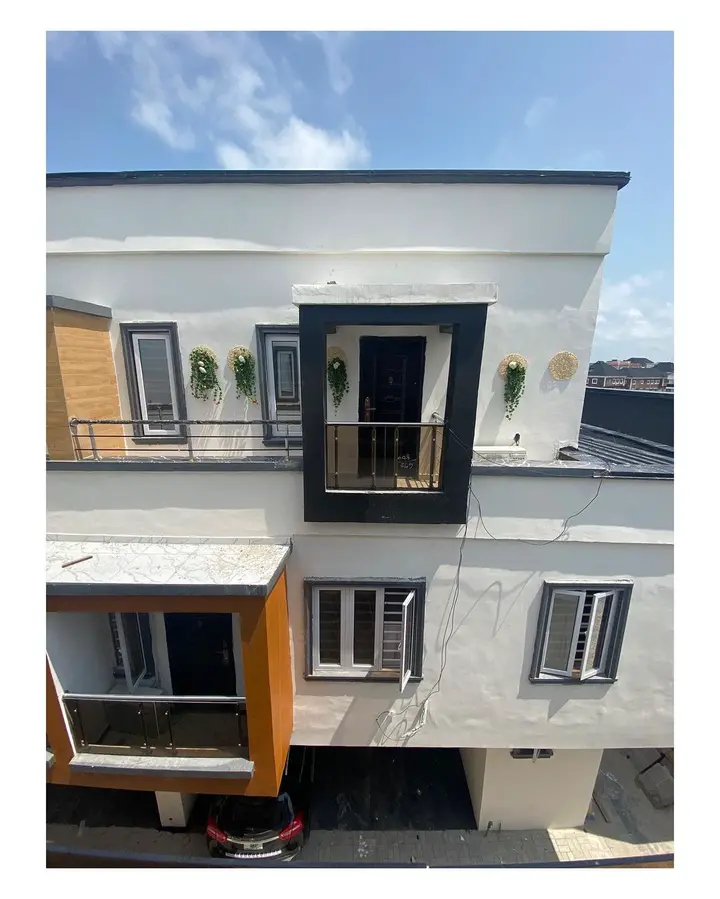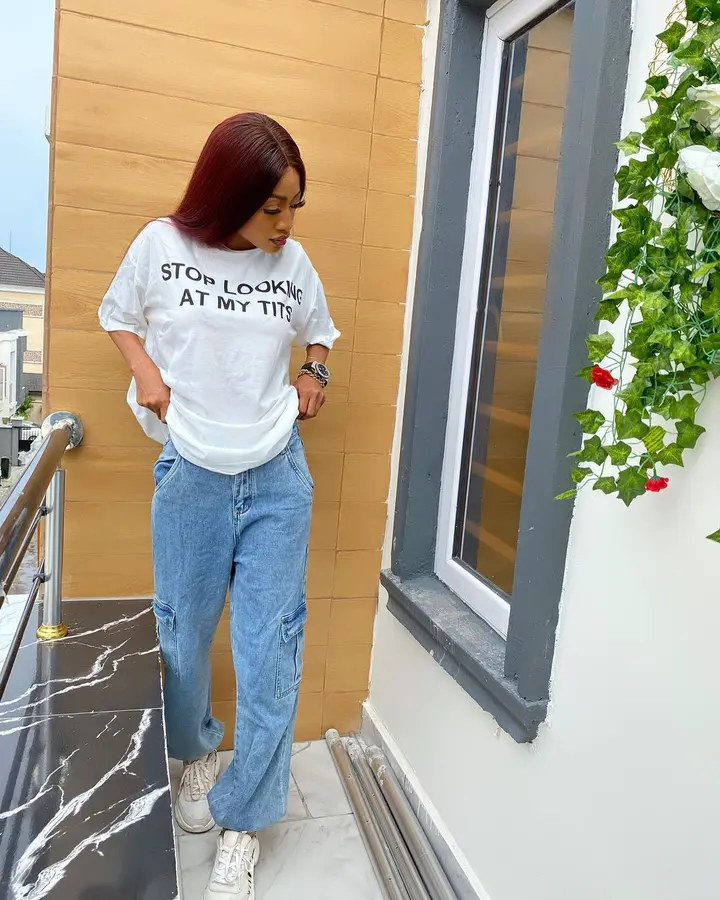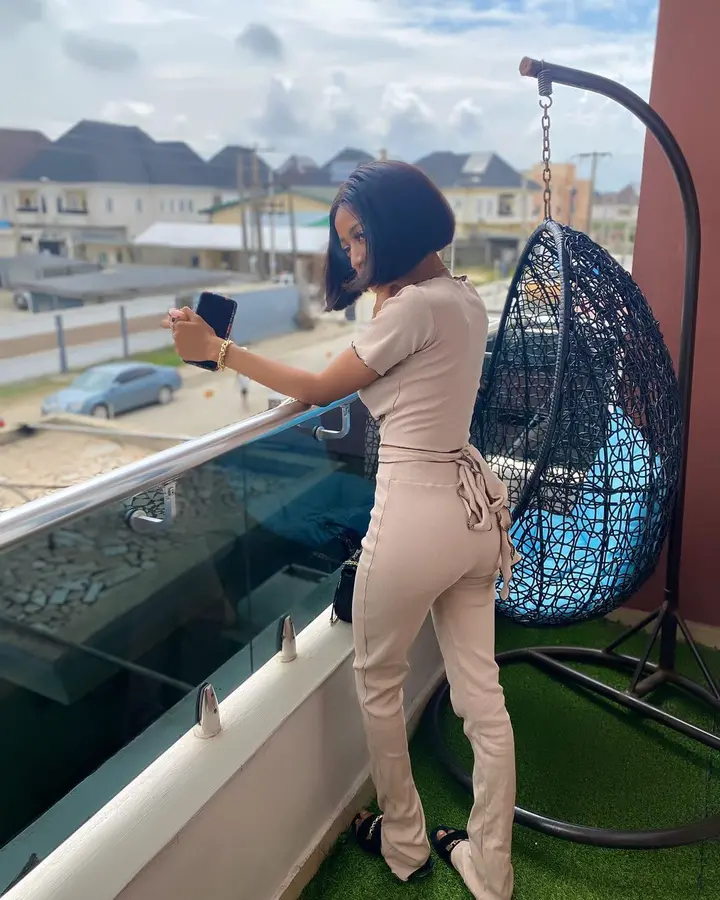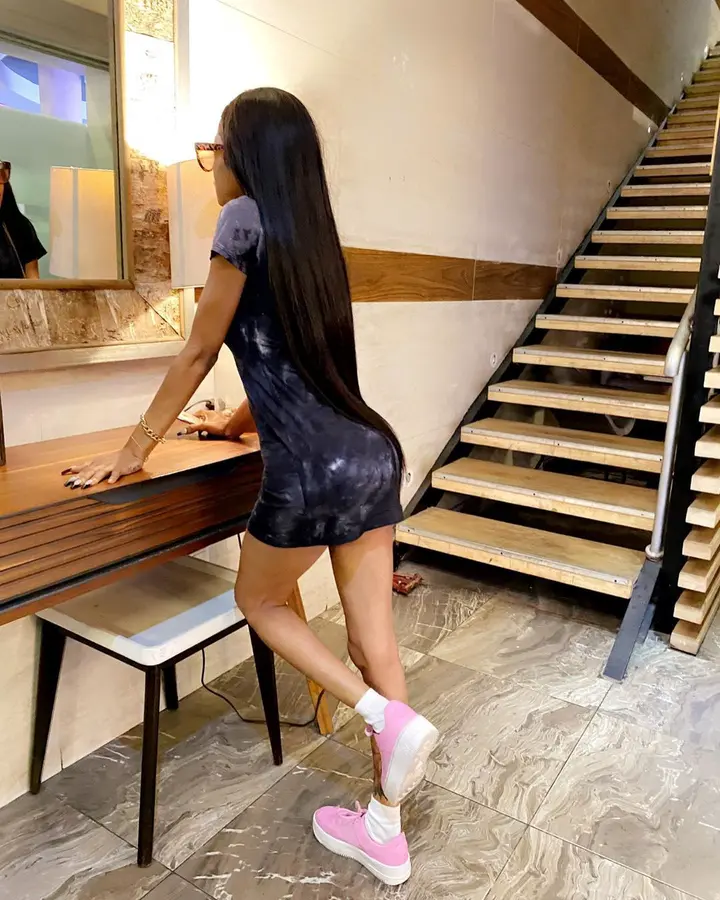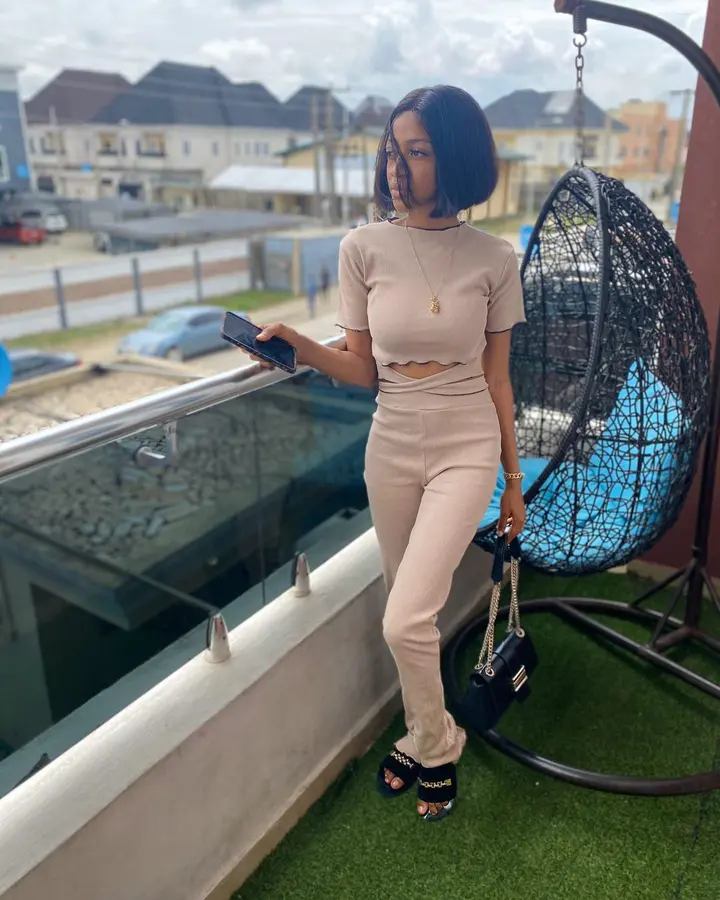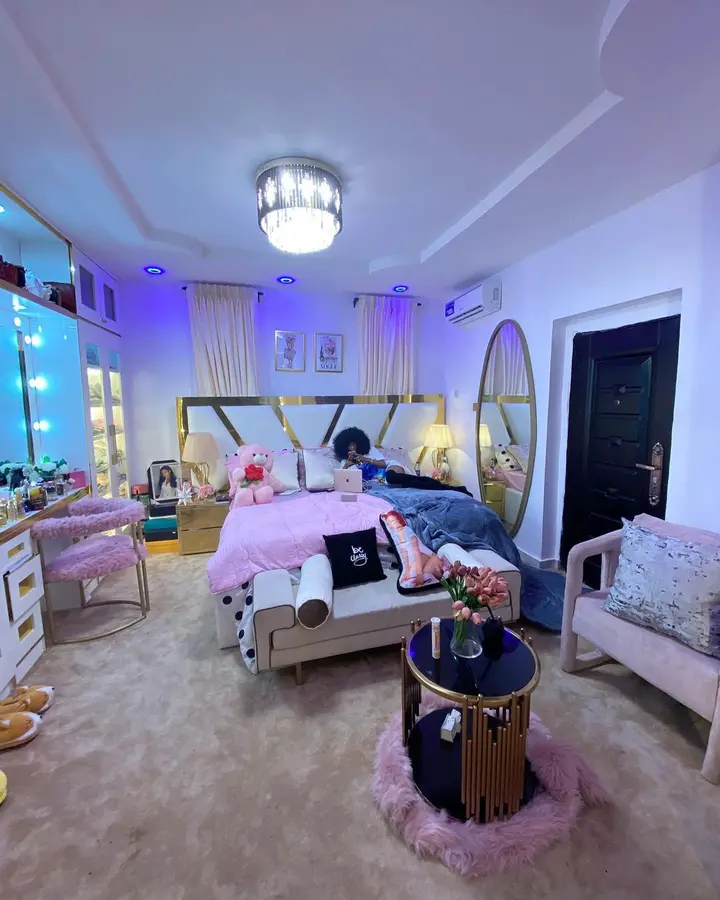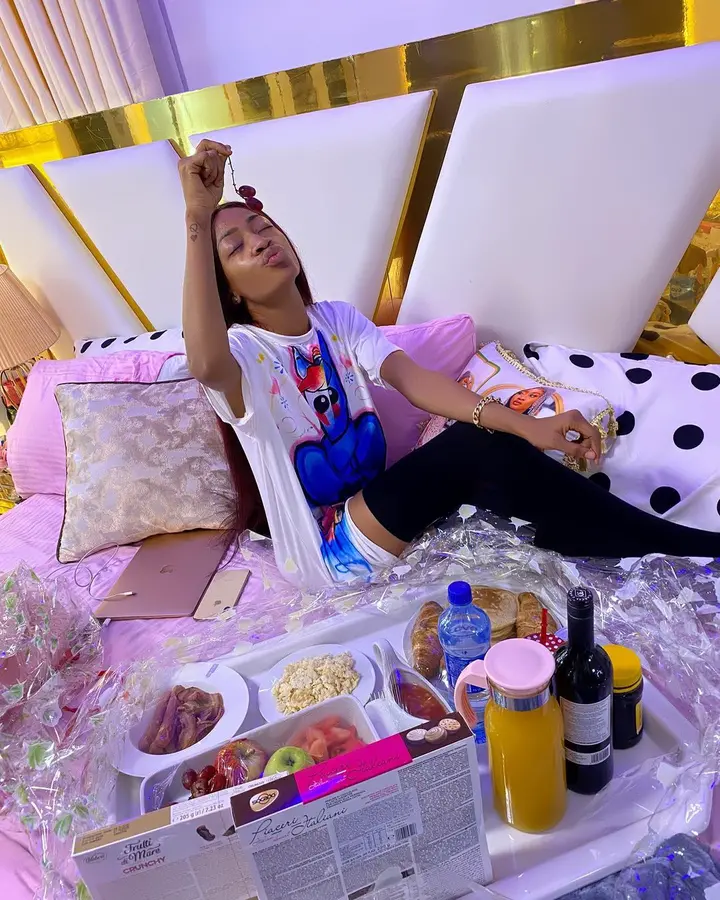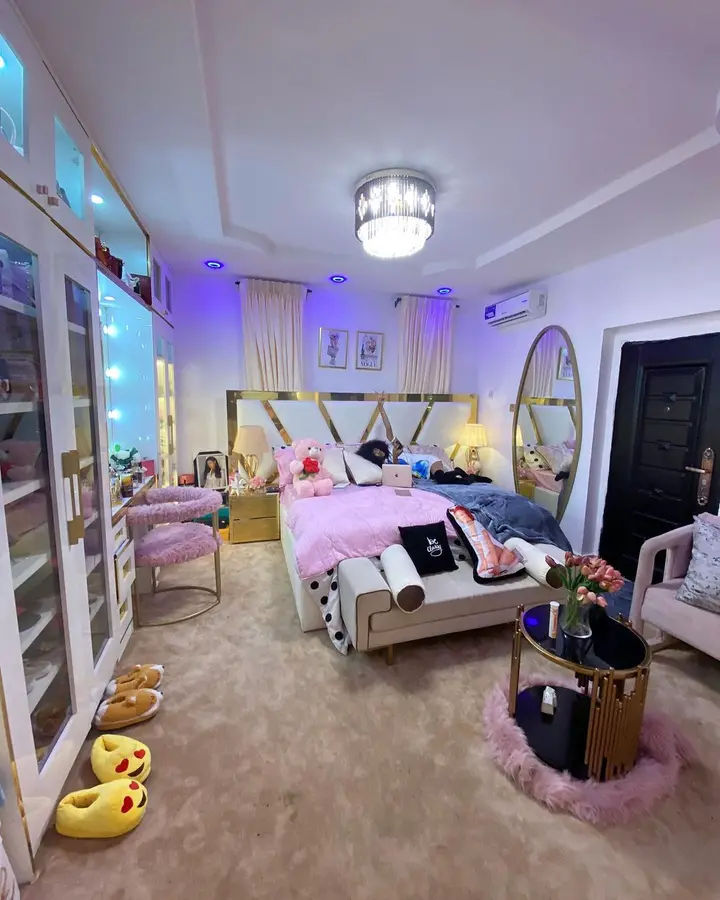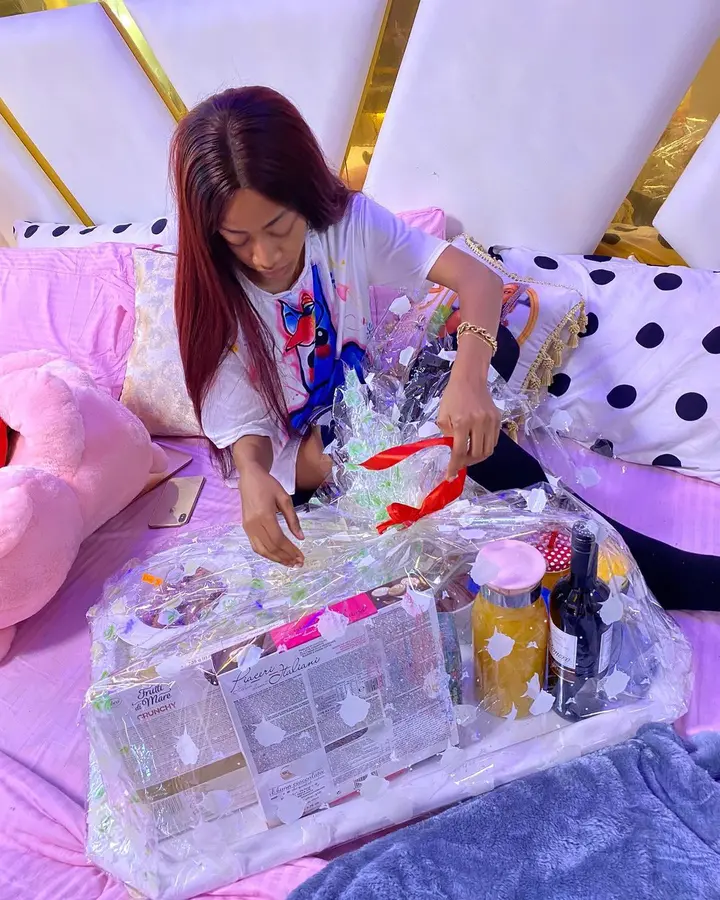 Nikemi also loves a life in a luxurious bird. The young lady knows how to fly privates and first class when she's out or coming into the country. Photos attached below:-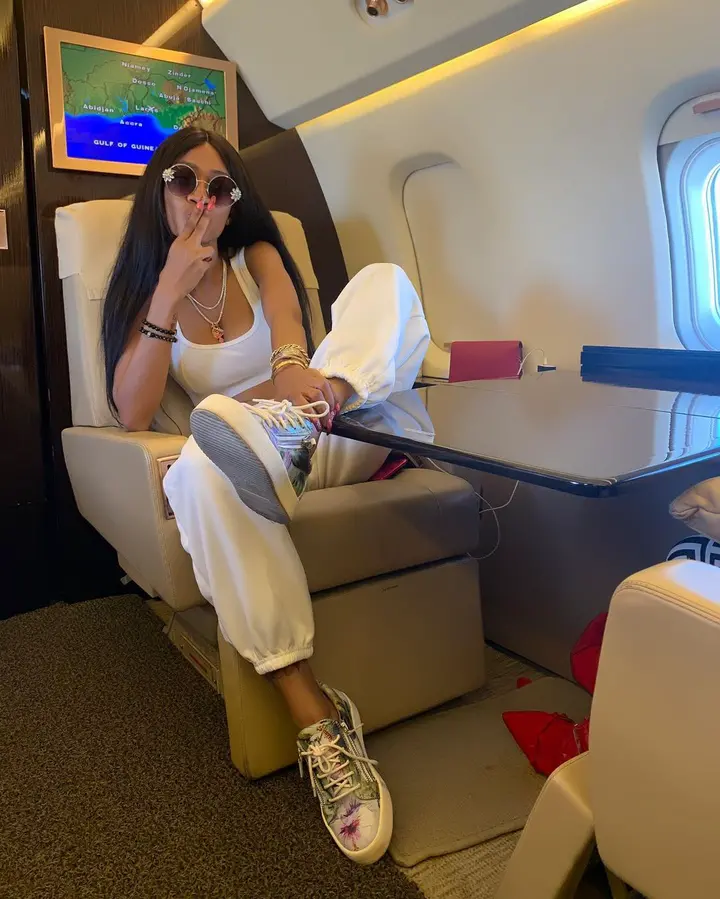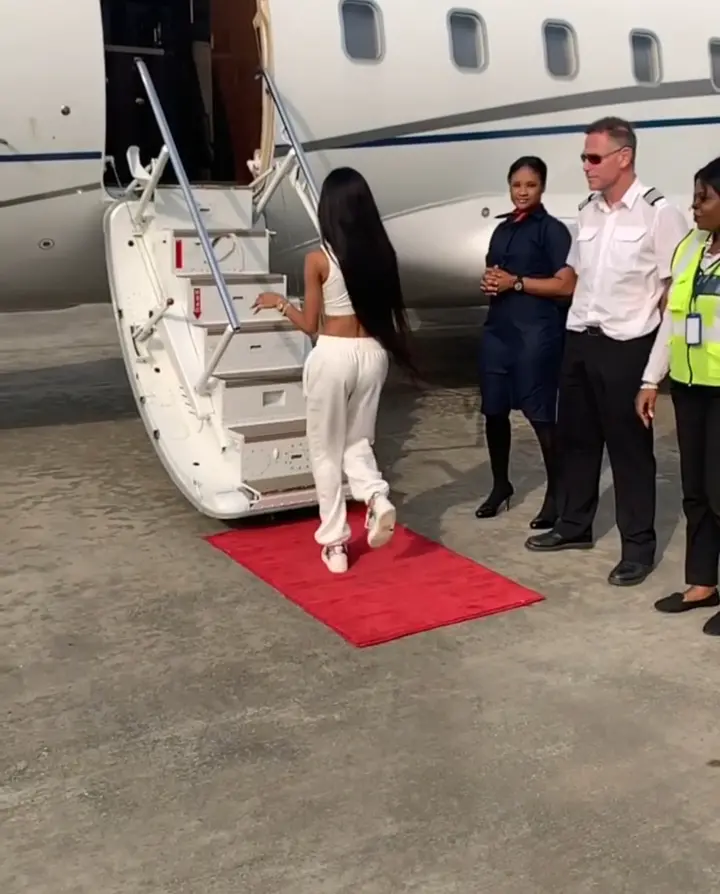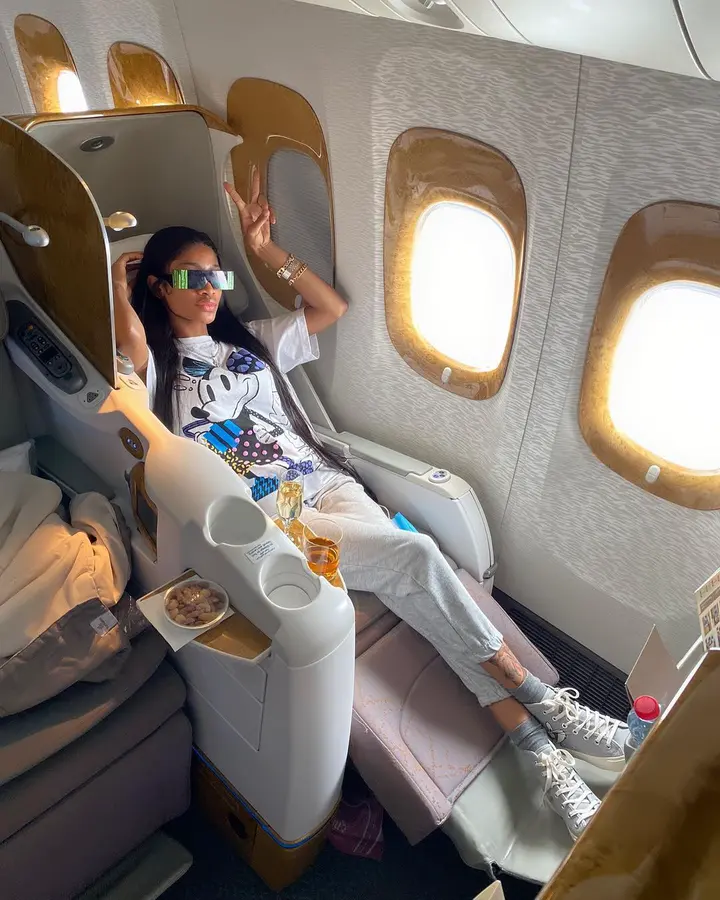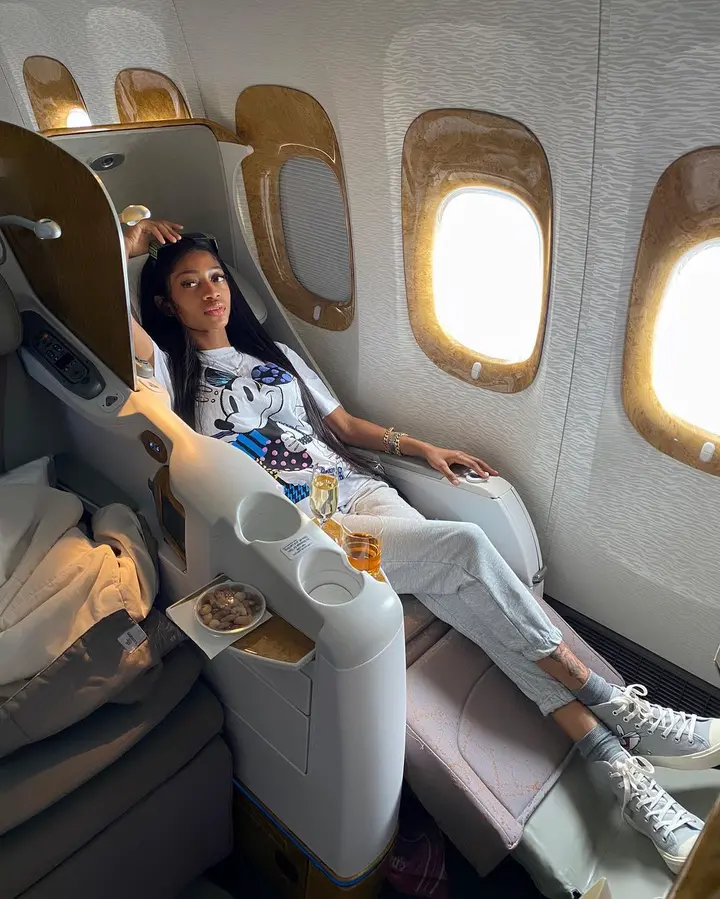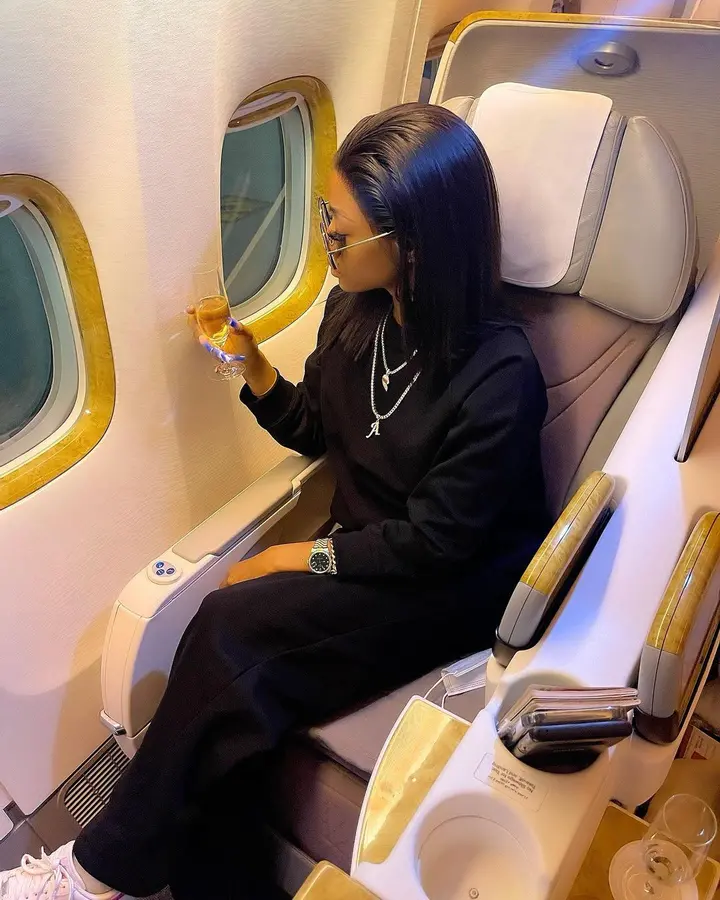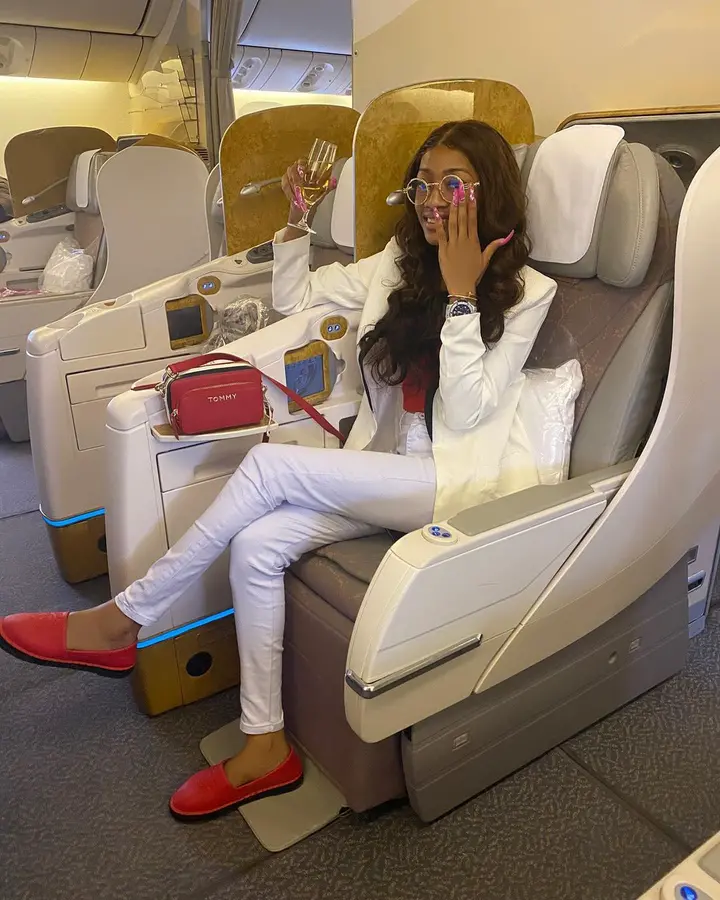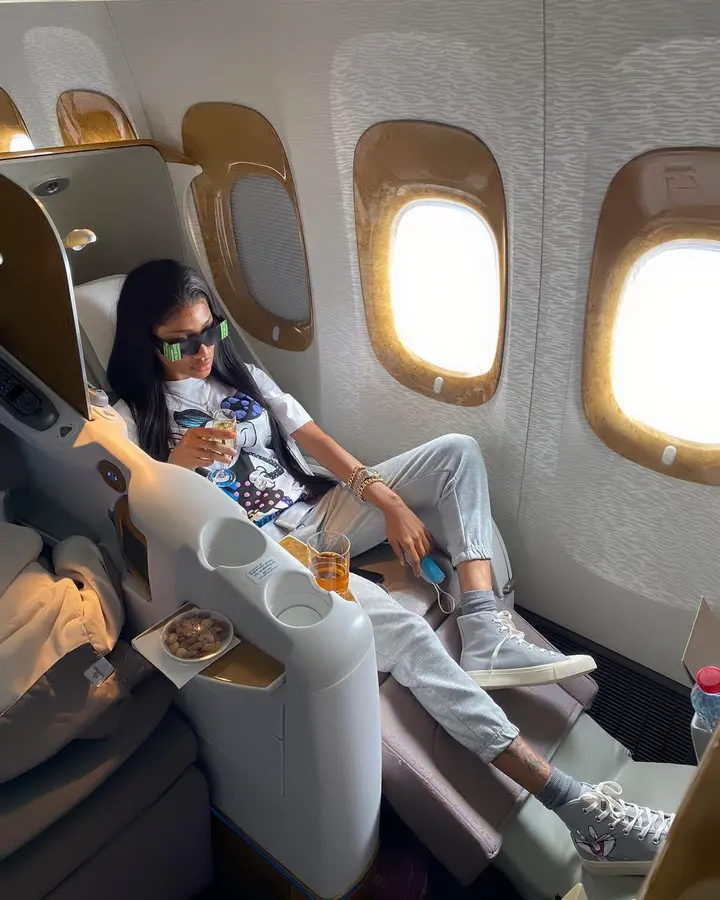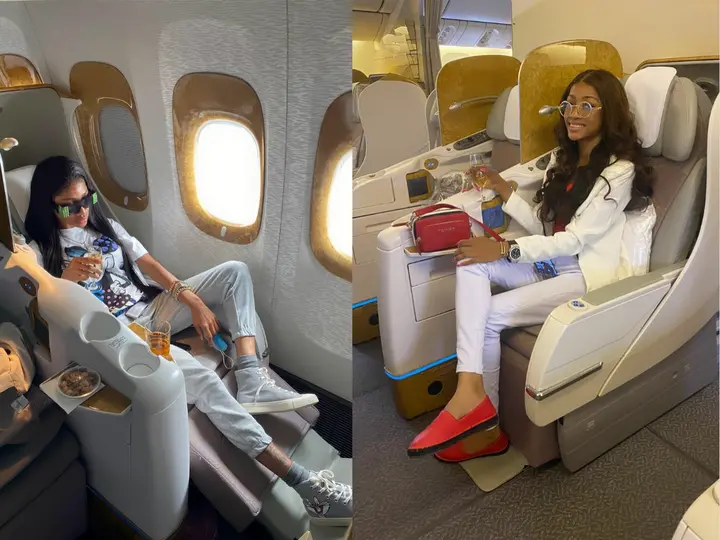 Check out some more photos of her living large in luxurious restaurants, posing with luxurious cars abroad and yes, she is a beautiful lady who works hard:-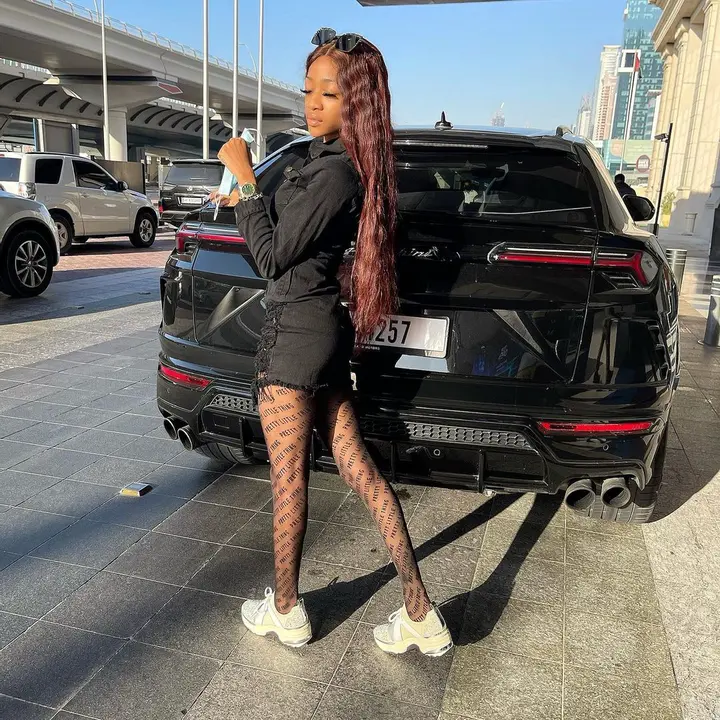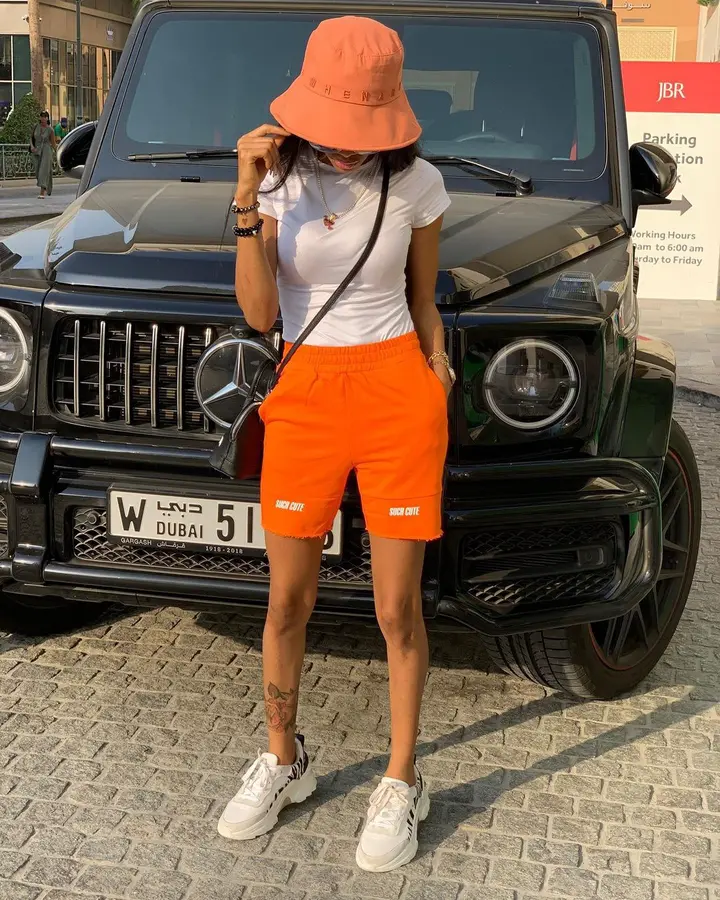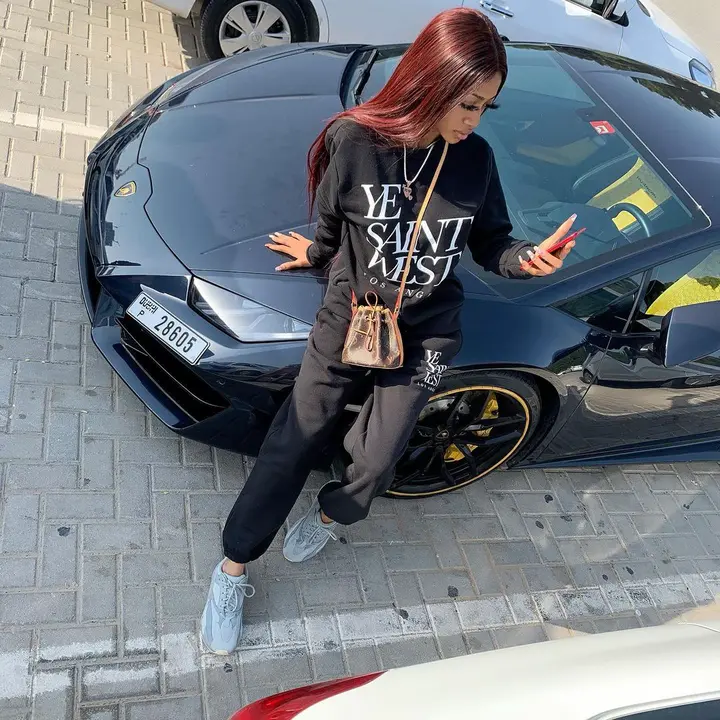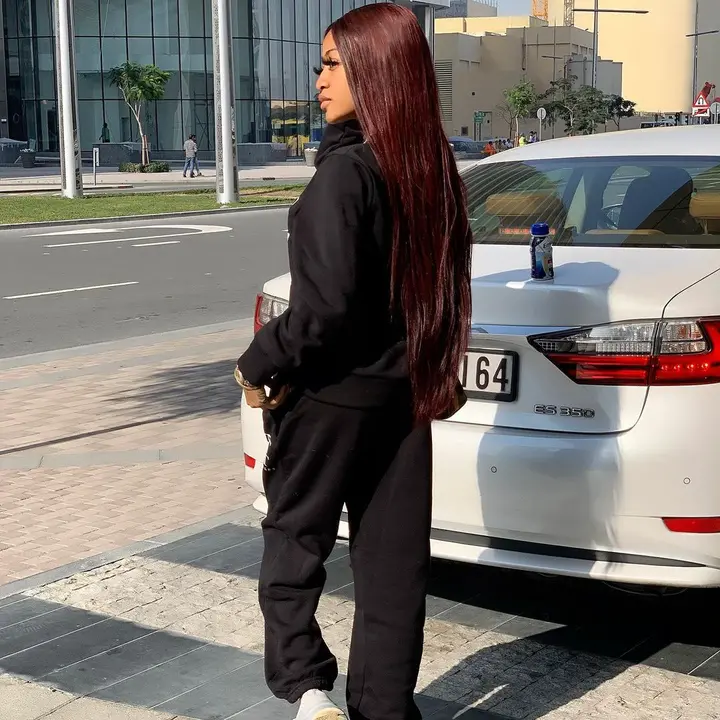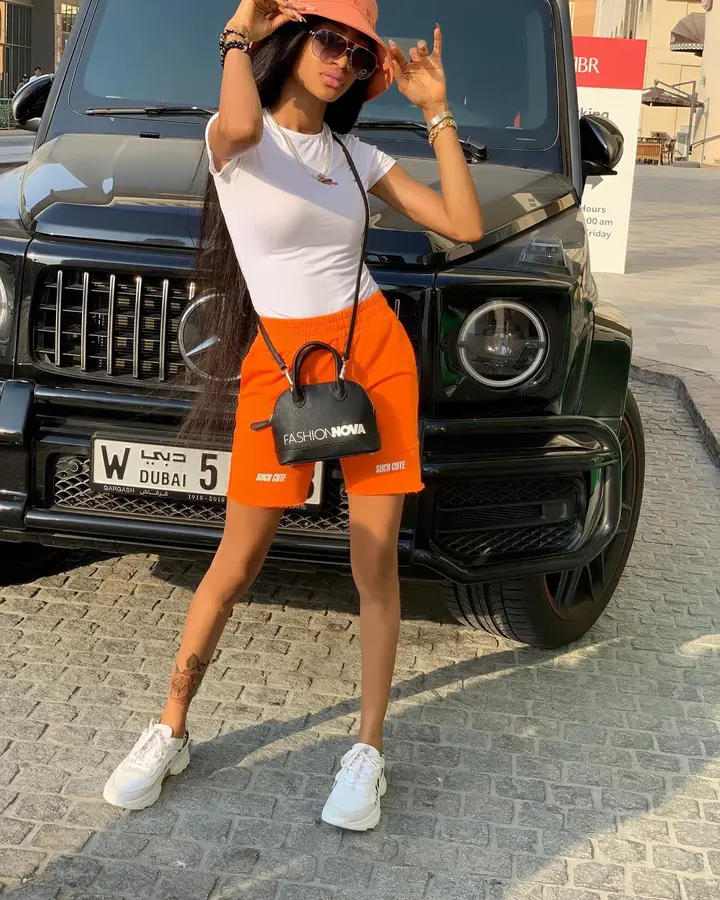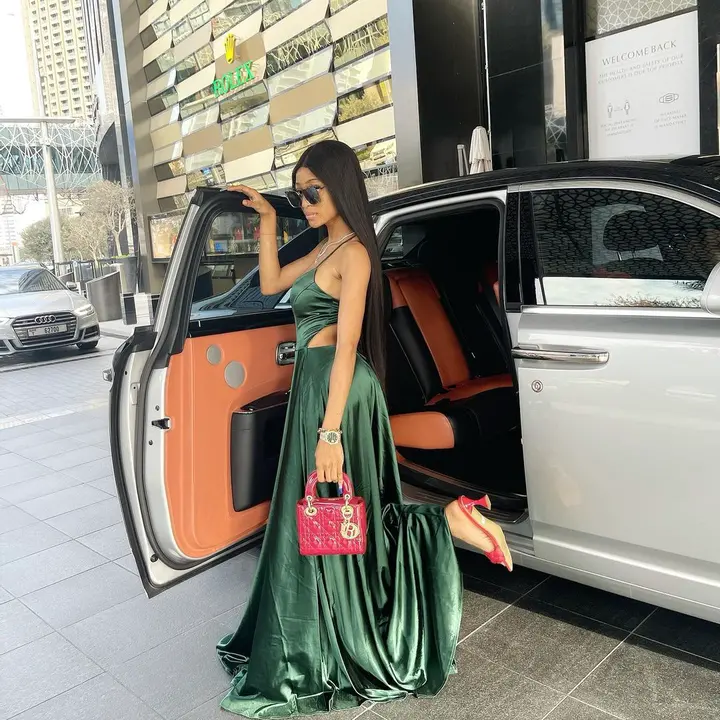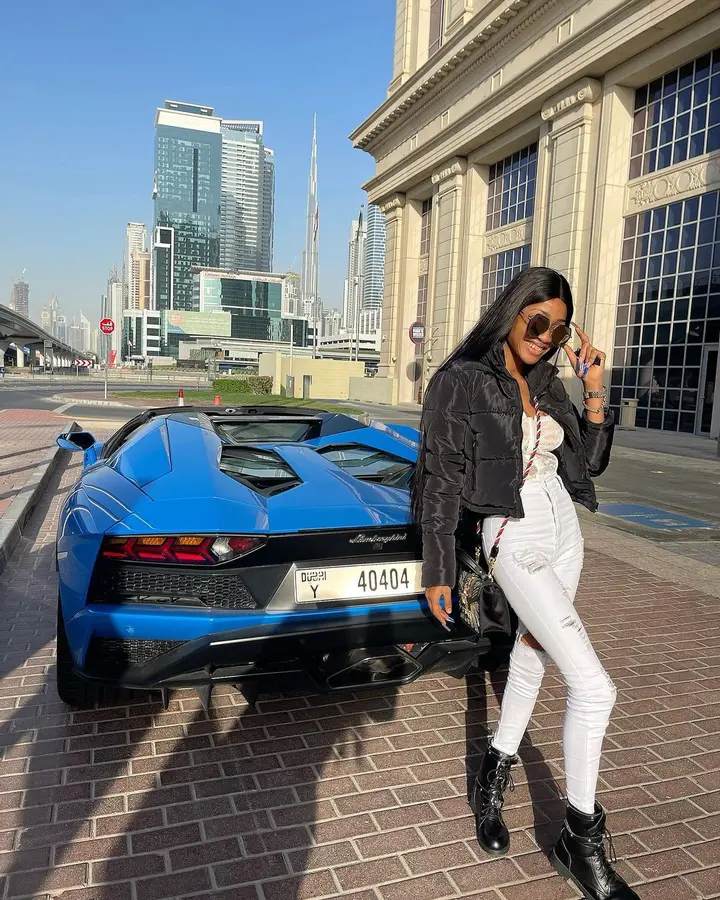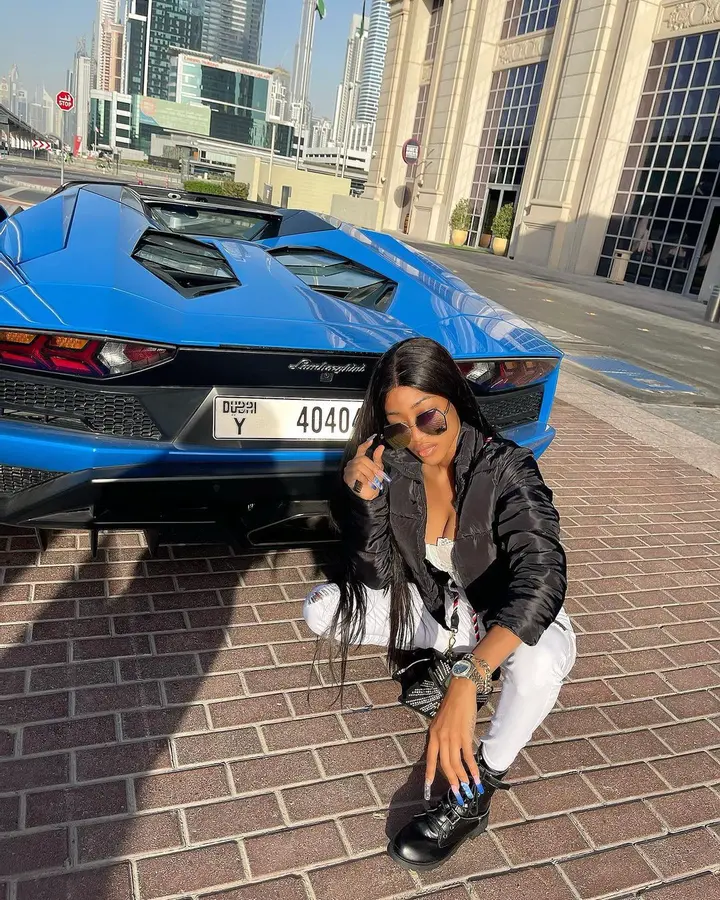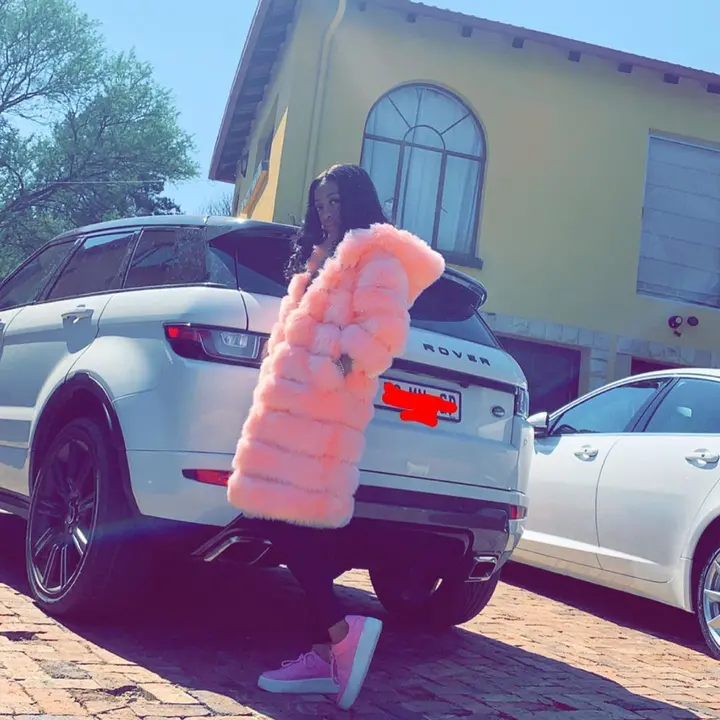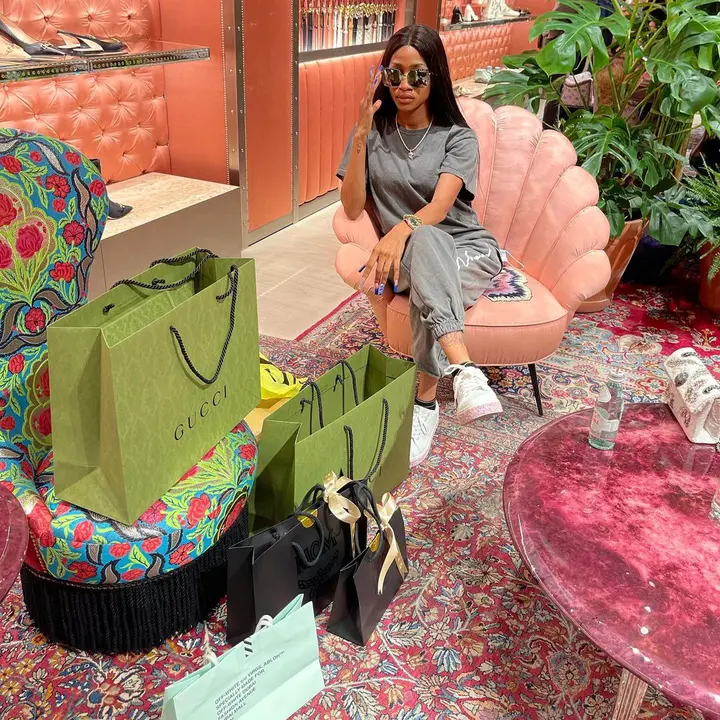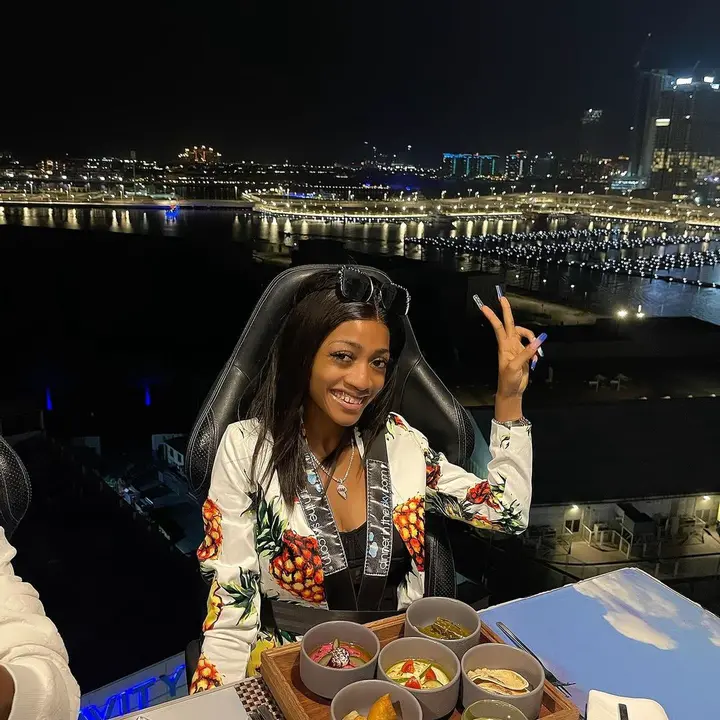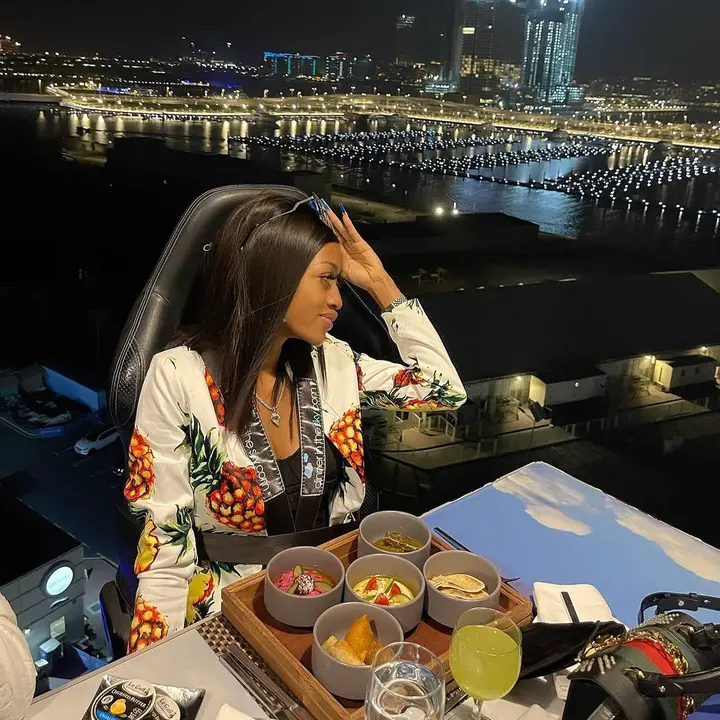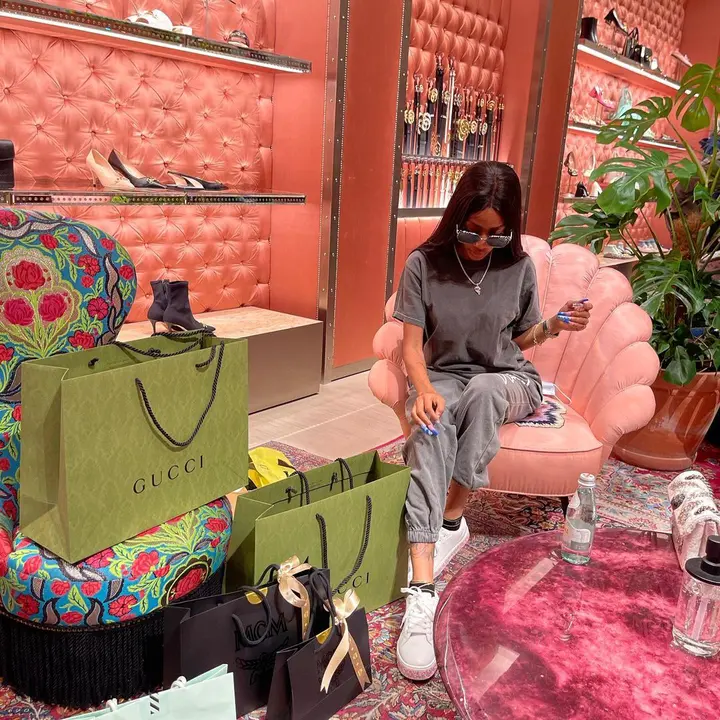 The young lady didn't forget or leave her family aside in the good life. Although she doesn't post much about family, the young girl took to her instagram page few months ago to share a new car, a Toyota Venza which she bought as a surprise gift for her mother who was celebrating her birthday. Check out some of the photos below:-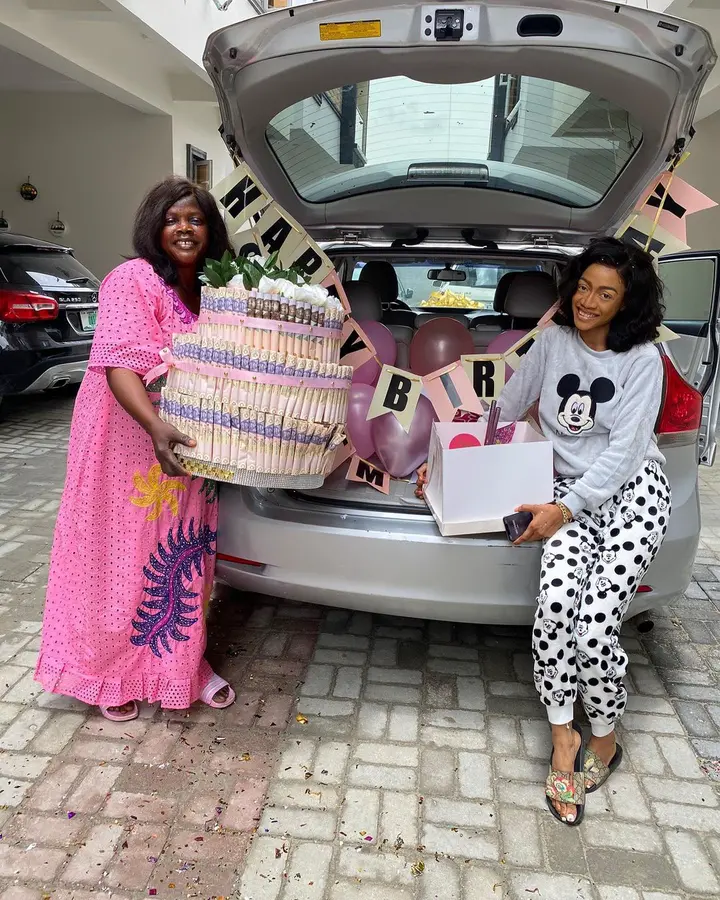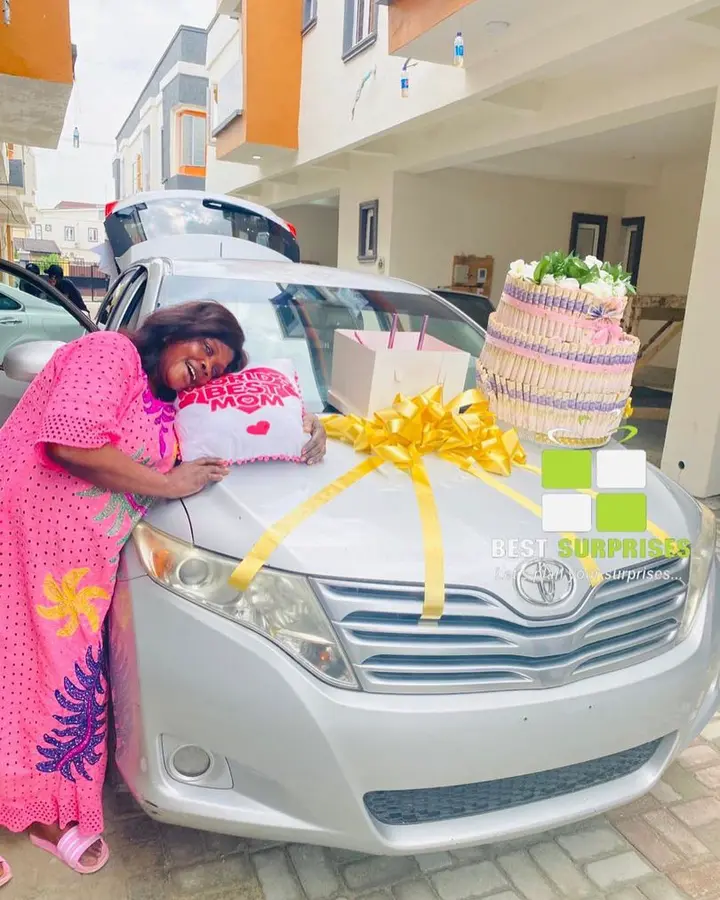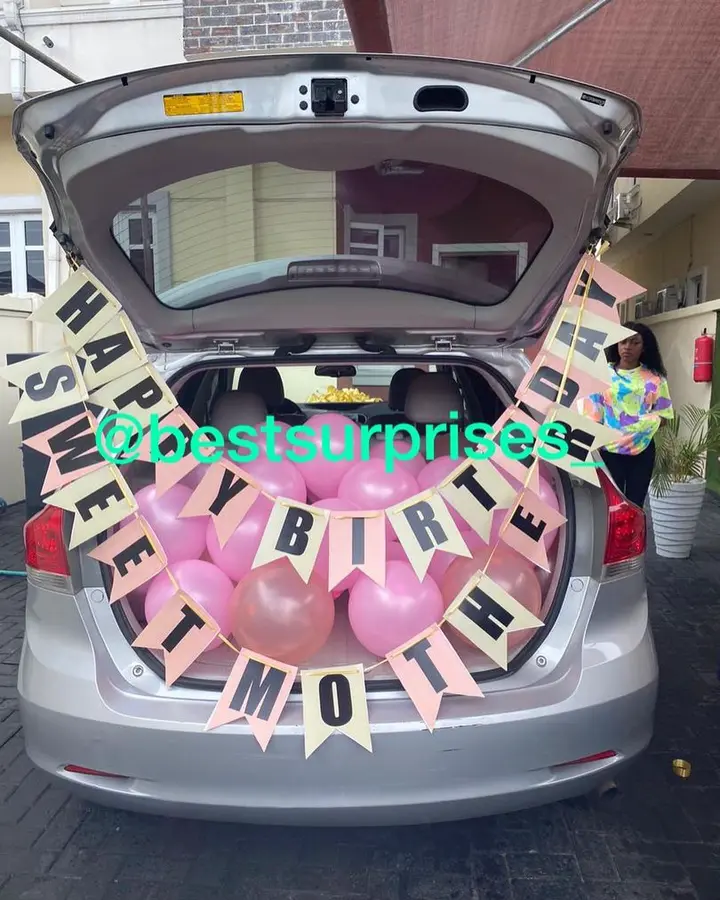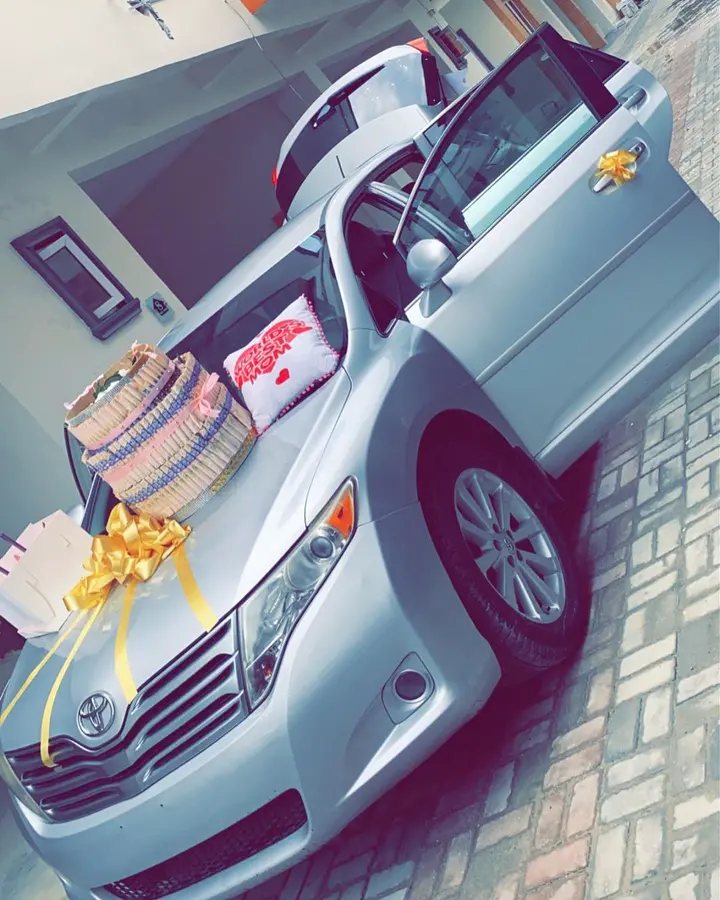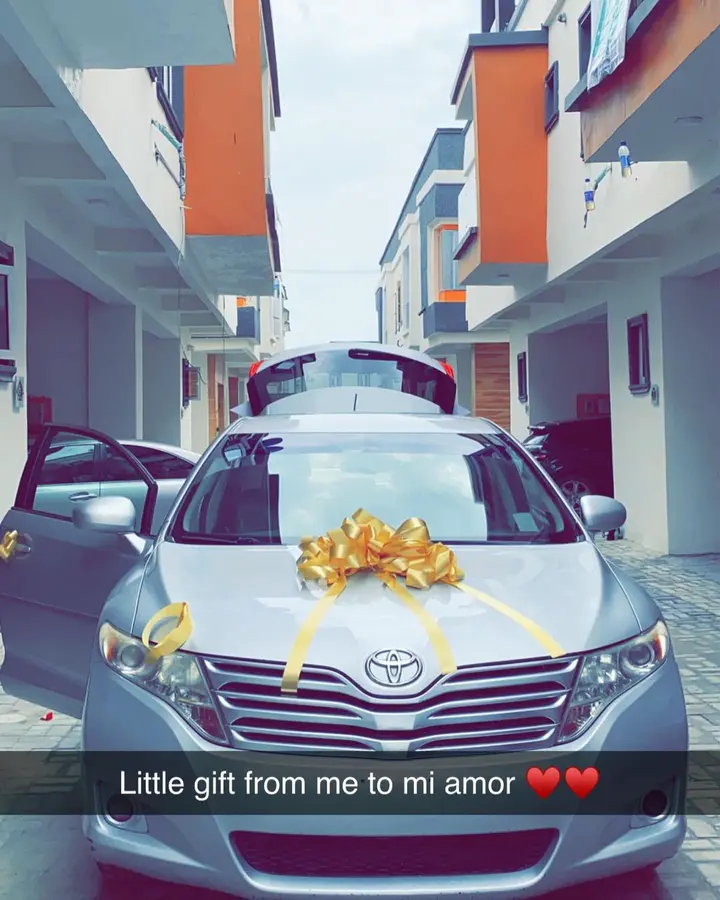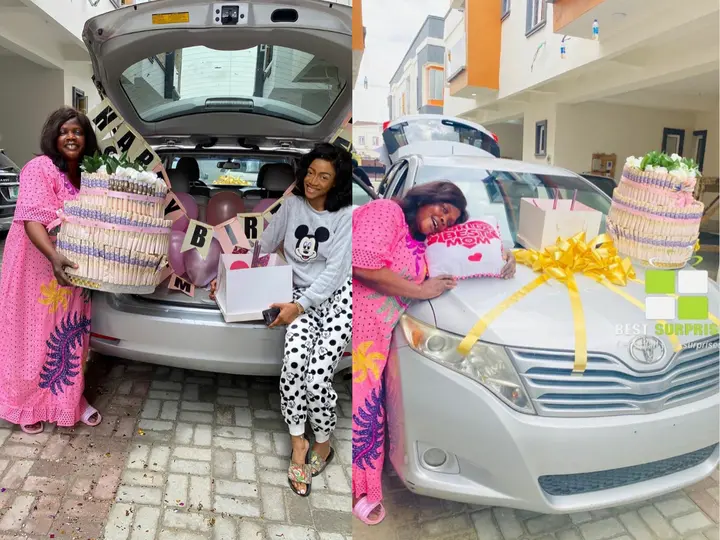 Nigerian women are really hardworking and needs to be commended, congratulated and praised rather than criticism. It is indeed beautiful to see a lady working hard for her own money and being successful at what she does. May God bless Nigerian women worldwide, amen.