Words Cannot Explain How Pained I am- Wife Of A Man Who Was Poisoned Cries Out Bitterly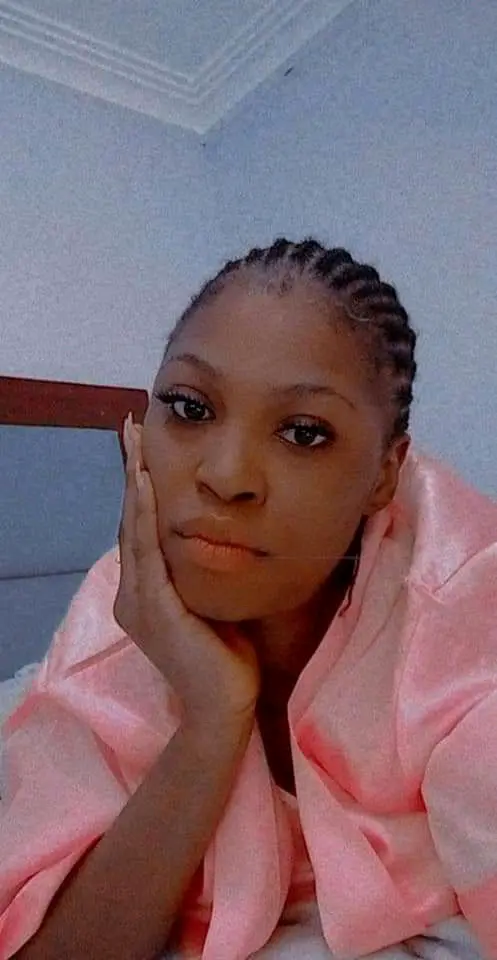 Life is not fair and full of ironies. Just as everyone was busy preparing for Christmas celebration in joy come 25 day of December, 2020 the family of late Prince Marshal Obiamurizirinwa was battling for survival in the hospital. Unfortunately to the family Prince Marshal Obiamurizirinwa who was Hale and hearty few days before Christmas could not make it in the hospital.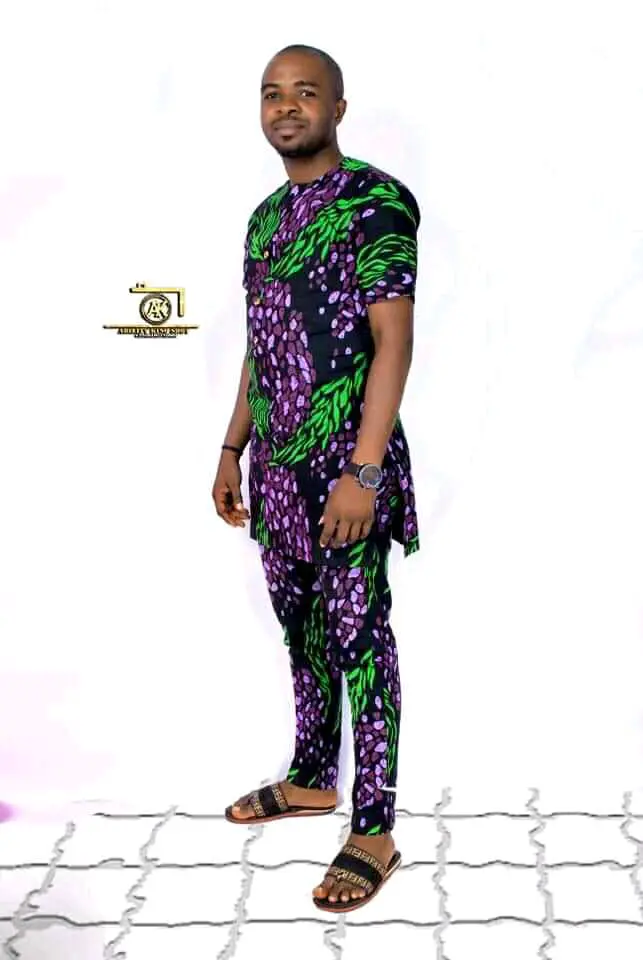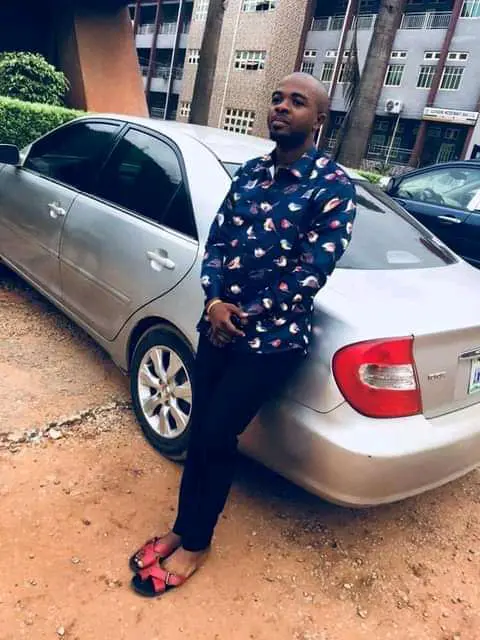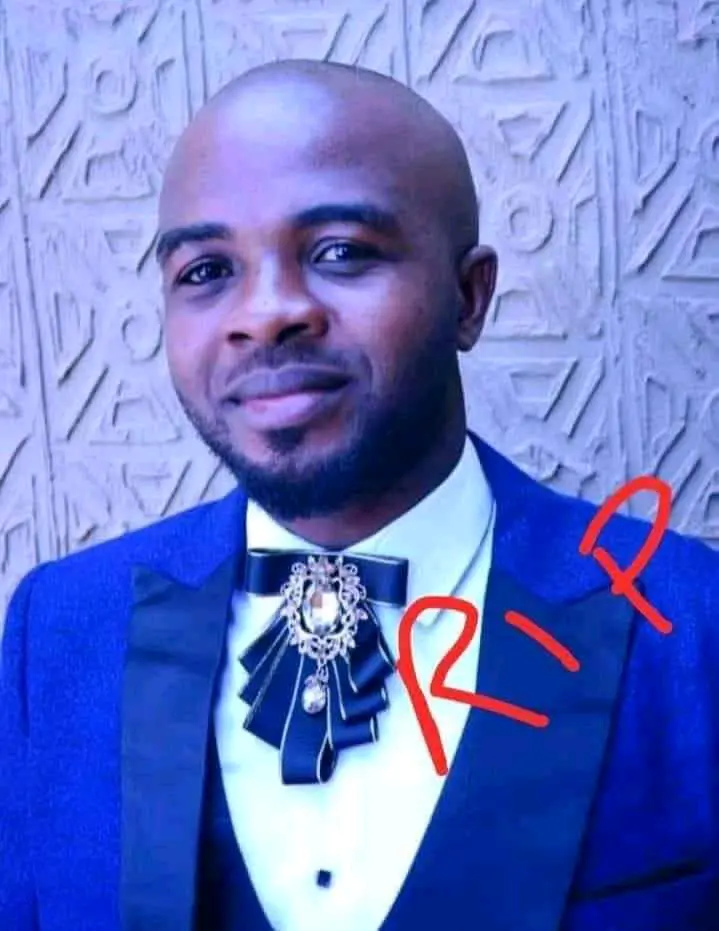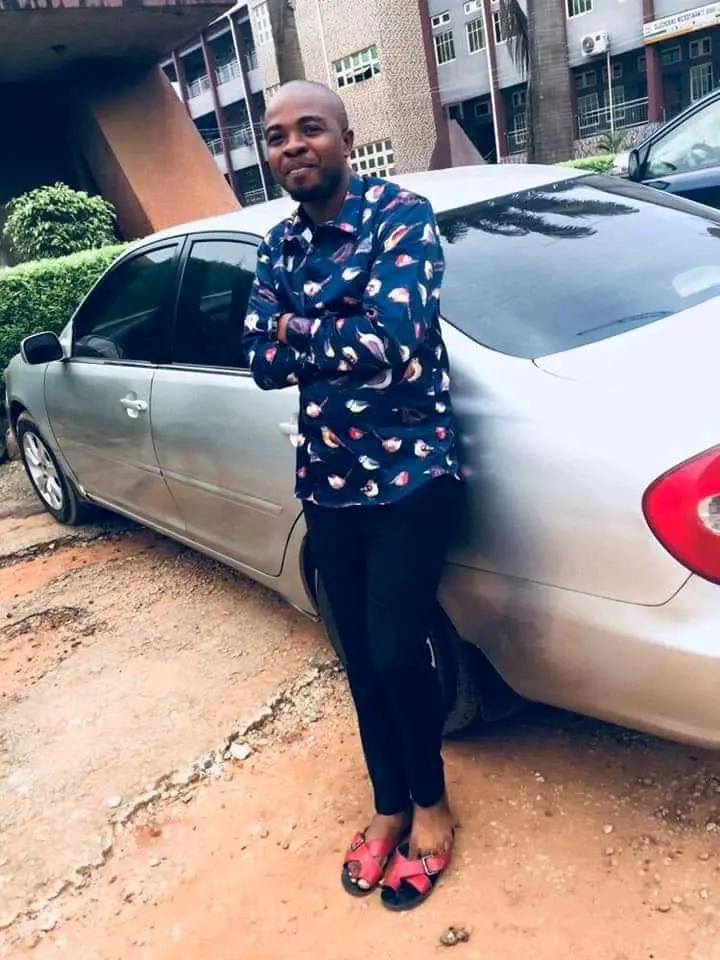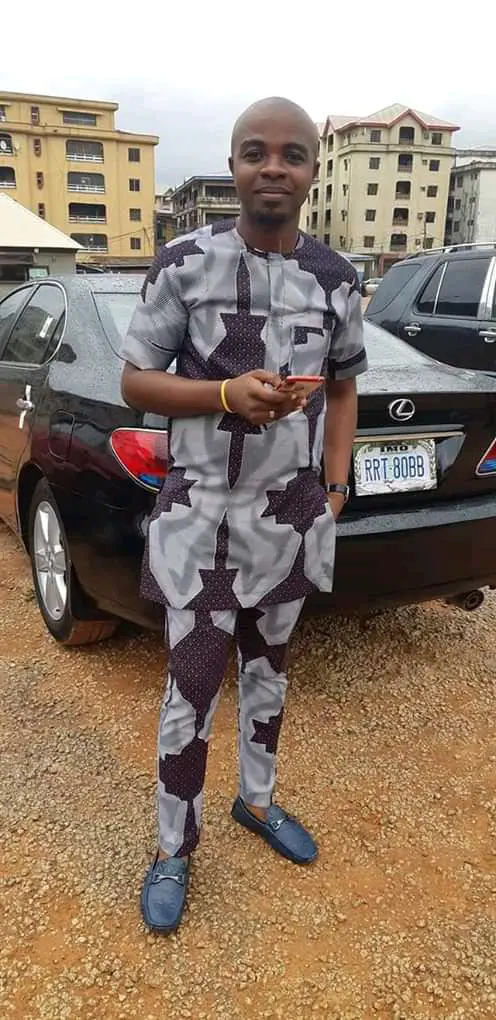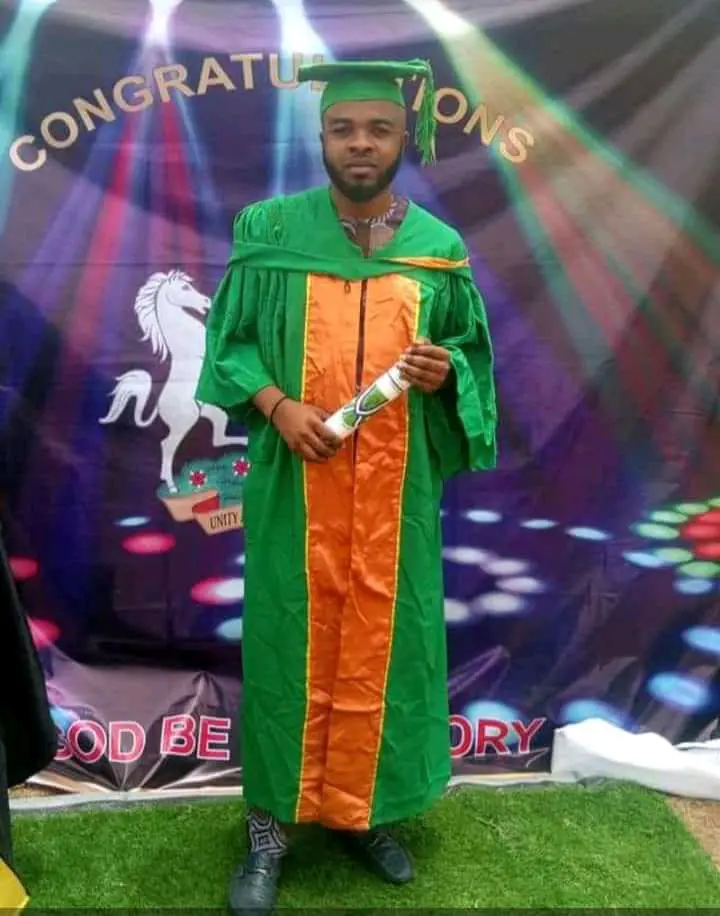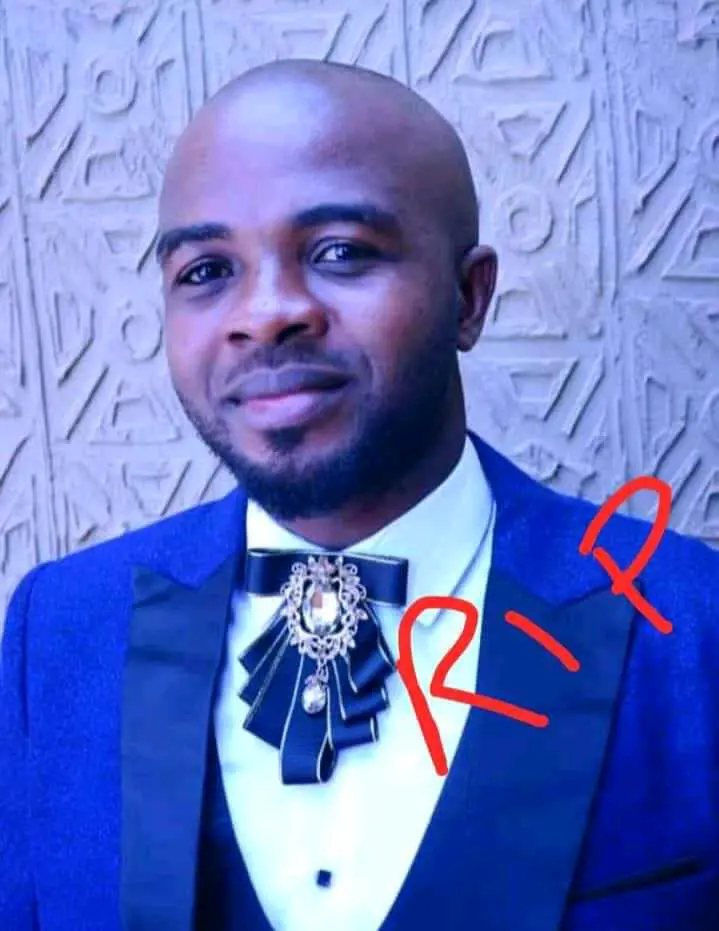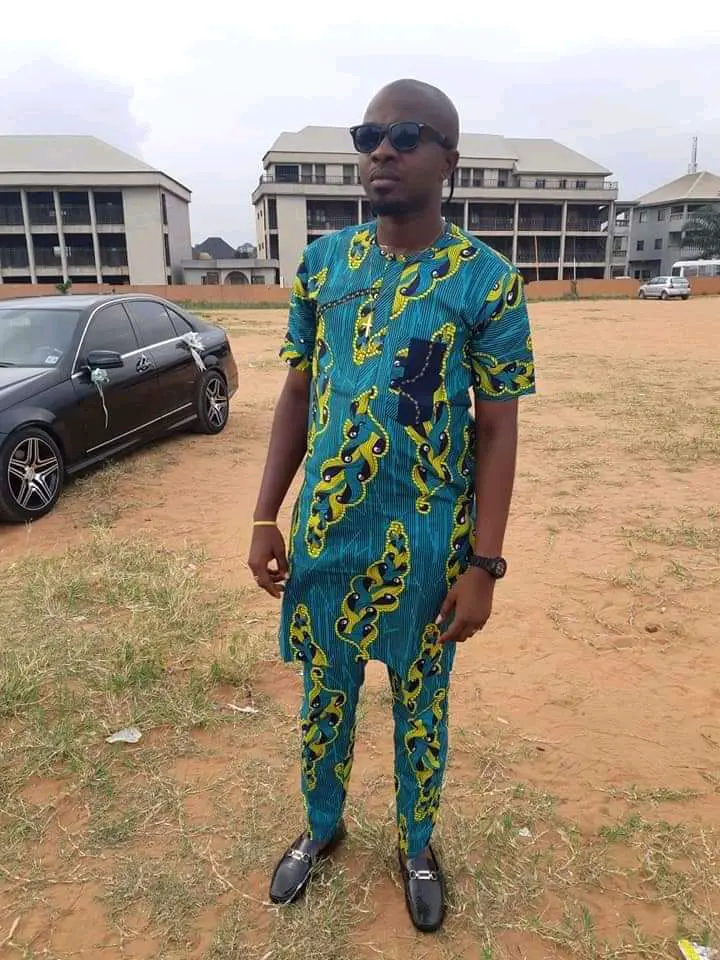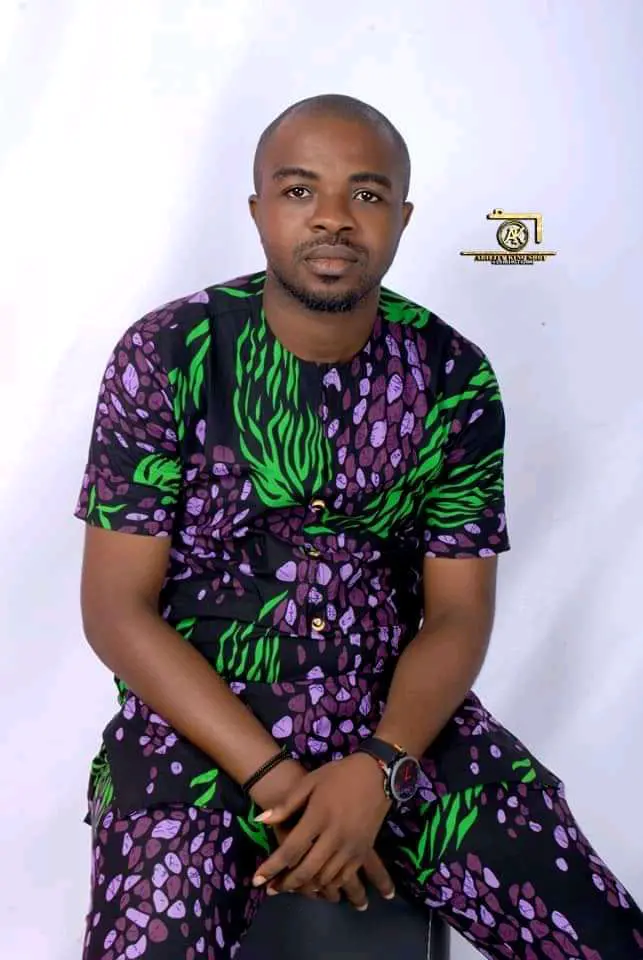 According to his wife Joan Obioma ,she said prince Marshal fought for his life but the enemy said no. While in the hospital the husband held her hands and told her to be strong and he will overcome the enemies but little did she knew that prince her husband won't be alive to tell the story.
The lady has shared her heart burden in the social media and expressed how painful the death is to her. She maintained that it is like a dream to her. In her words" Death Has taken you away from me where are you my babe am waiting for you to come back so that we can go home whosoever that has a hand in your death may they never know peace… May God fight this battle for you. I know you are there watching over, never let your killer go unpunished, my best is gone wake me from this dream. Am pained am broken am lost in thought I feel over burdened".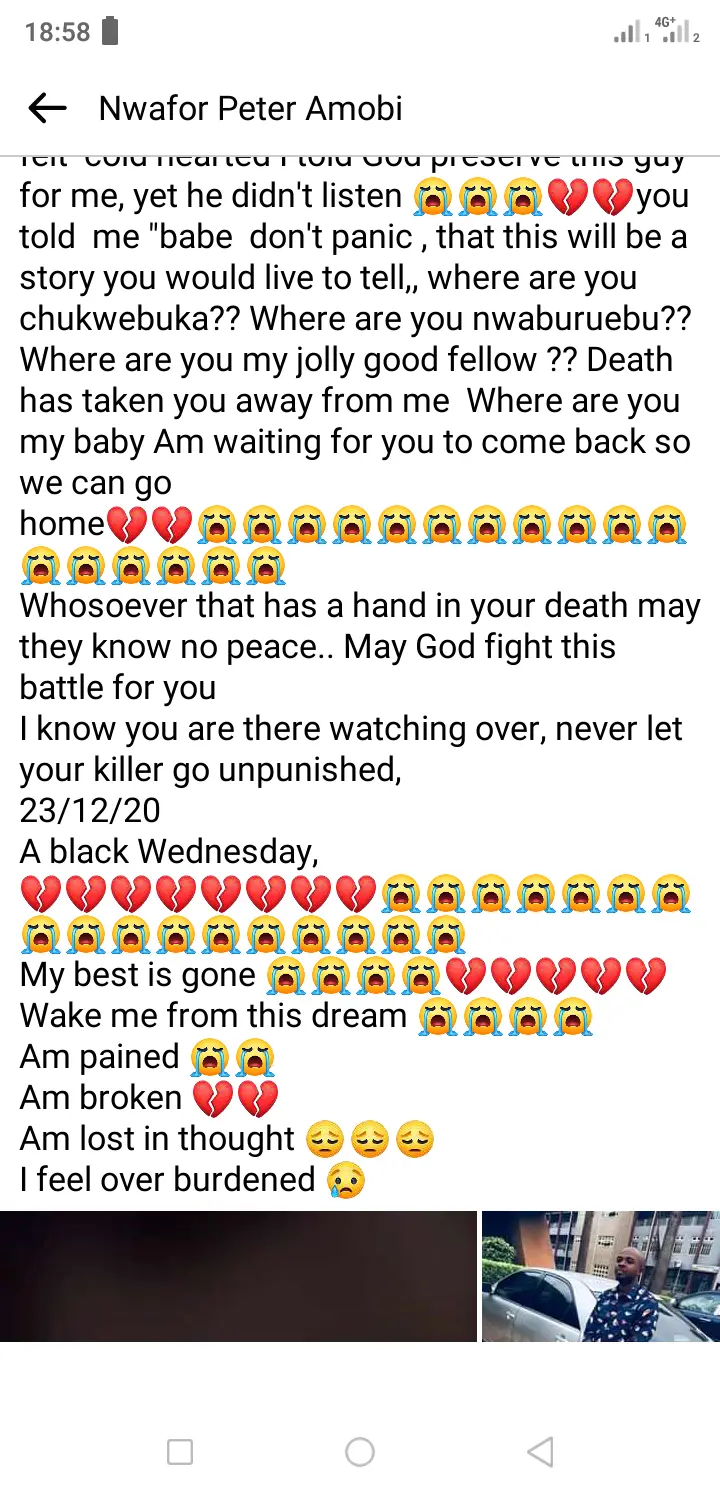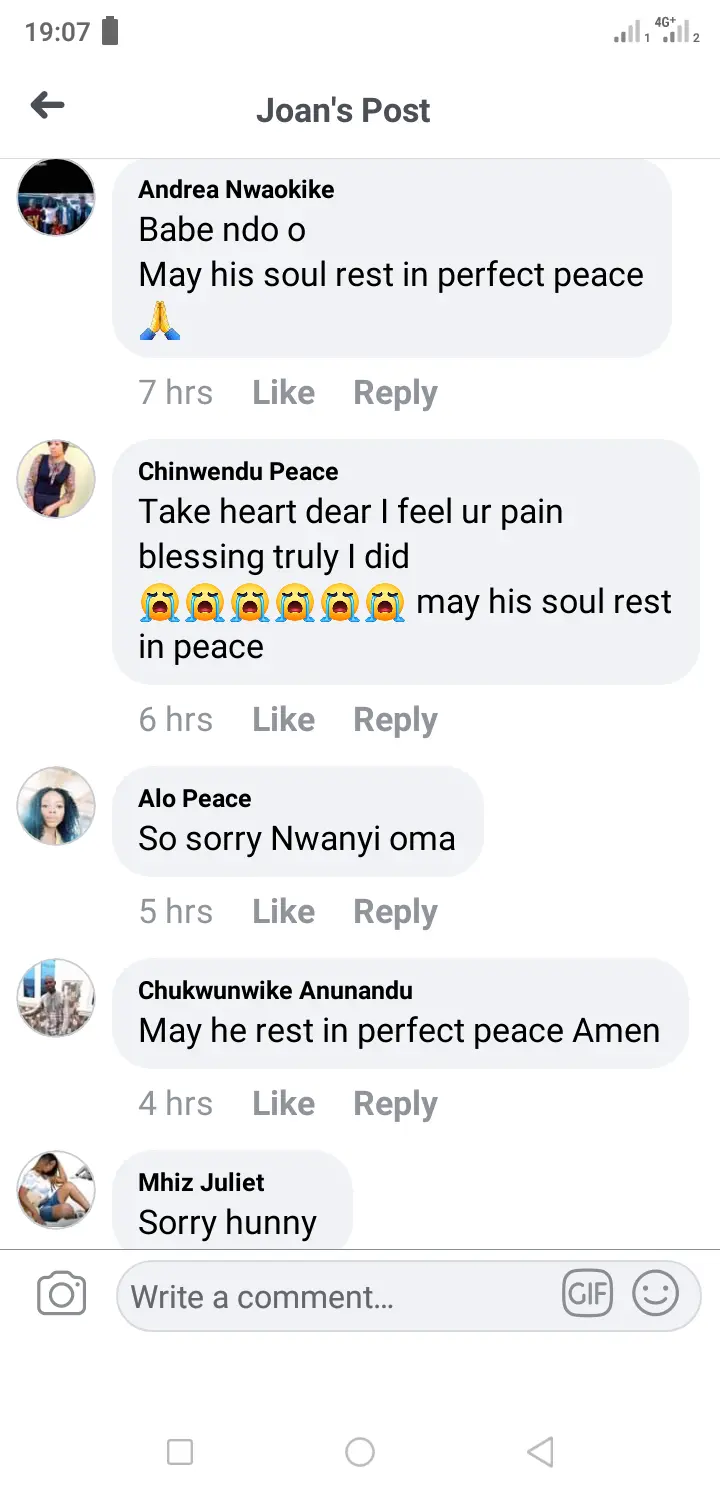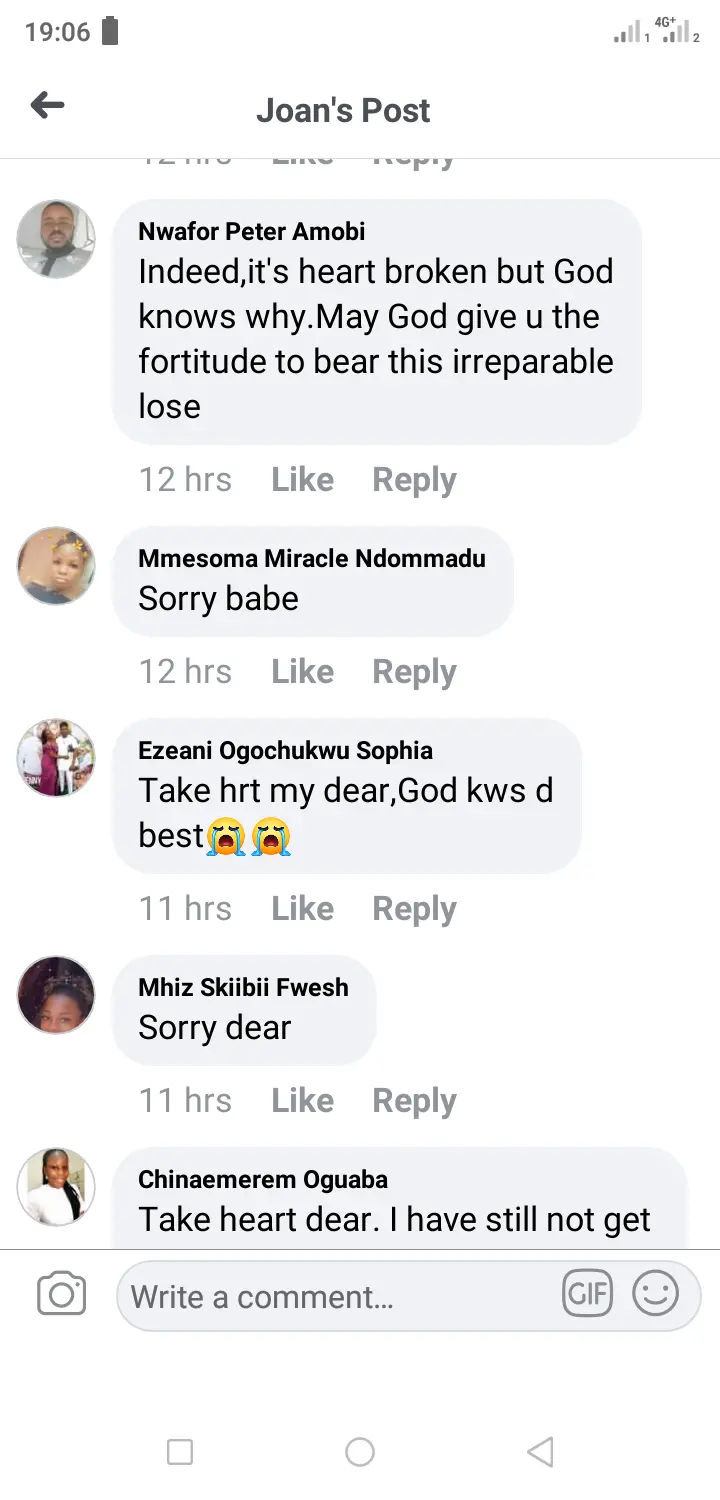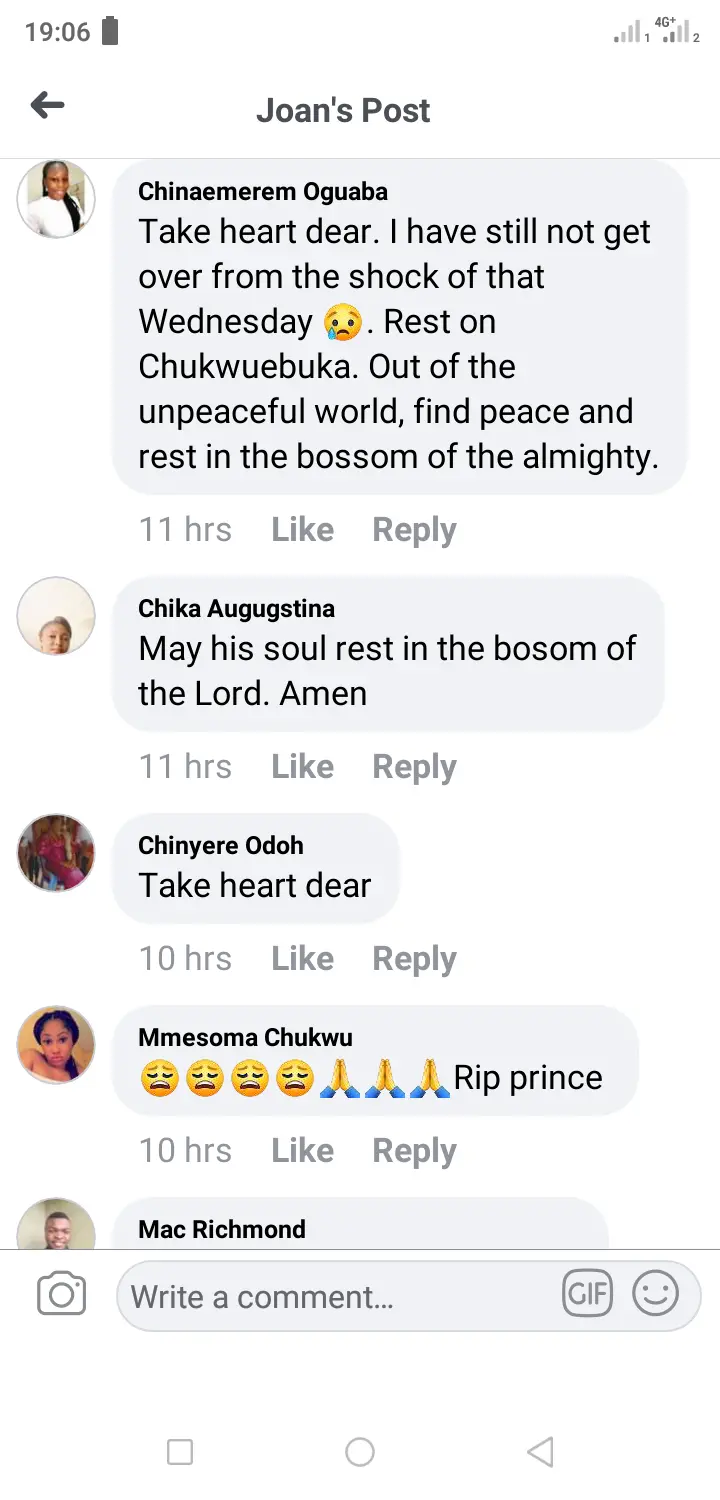 I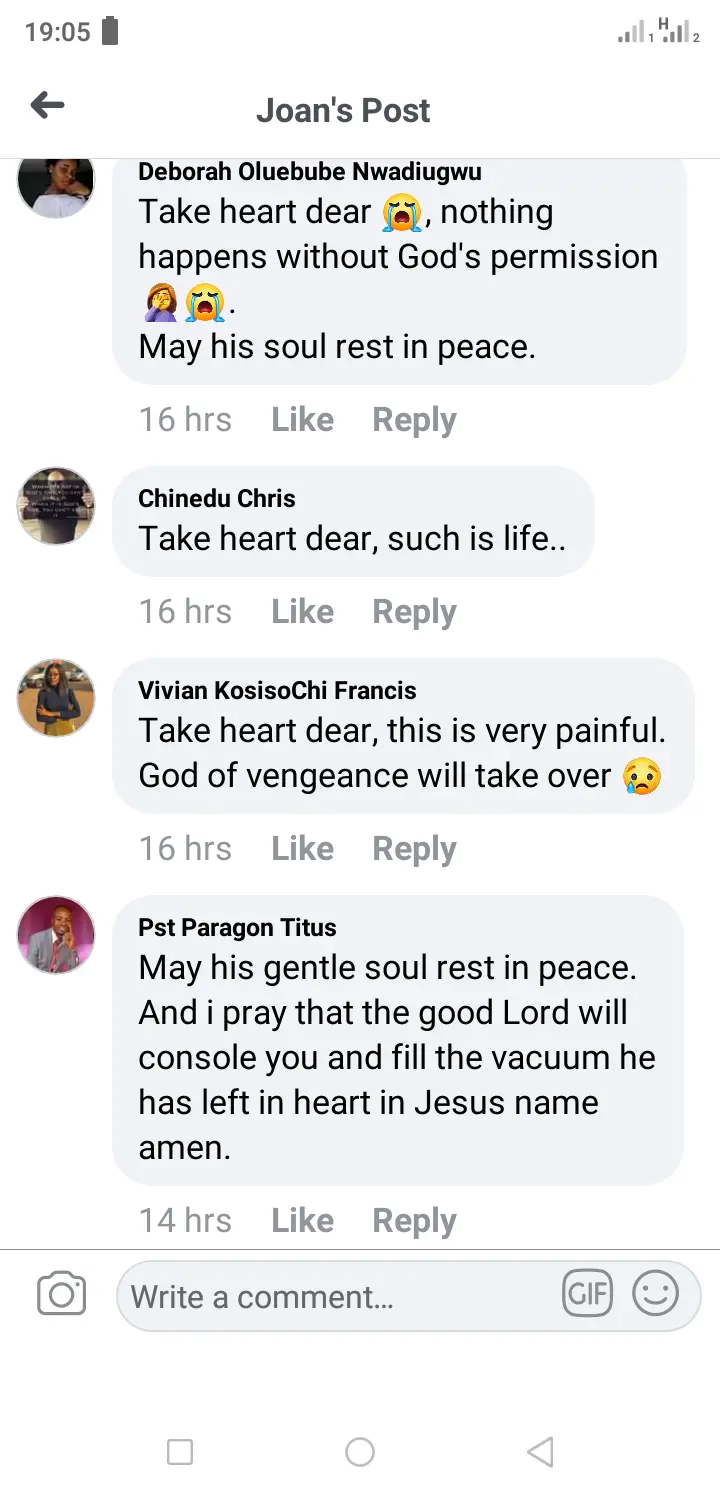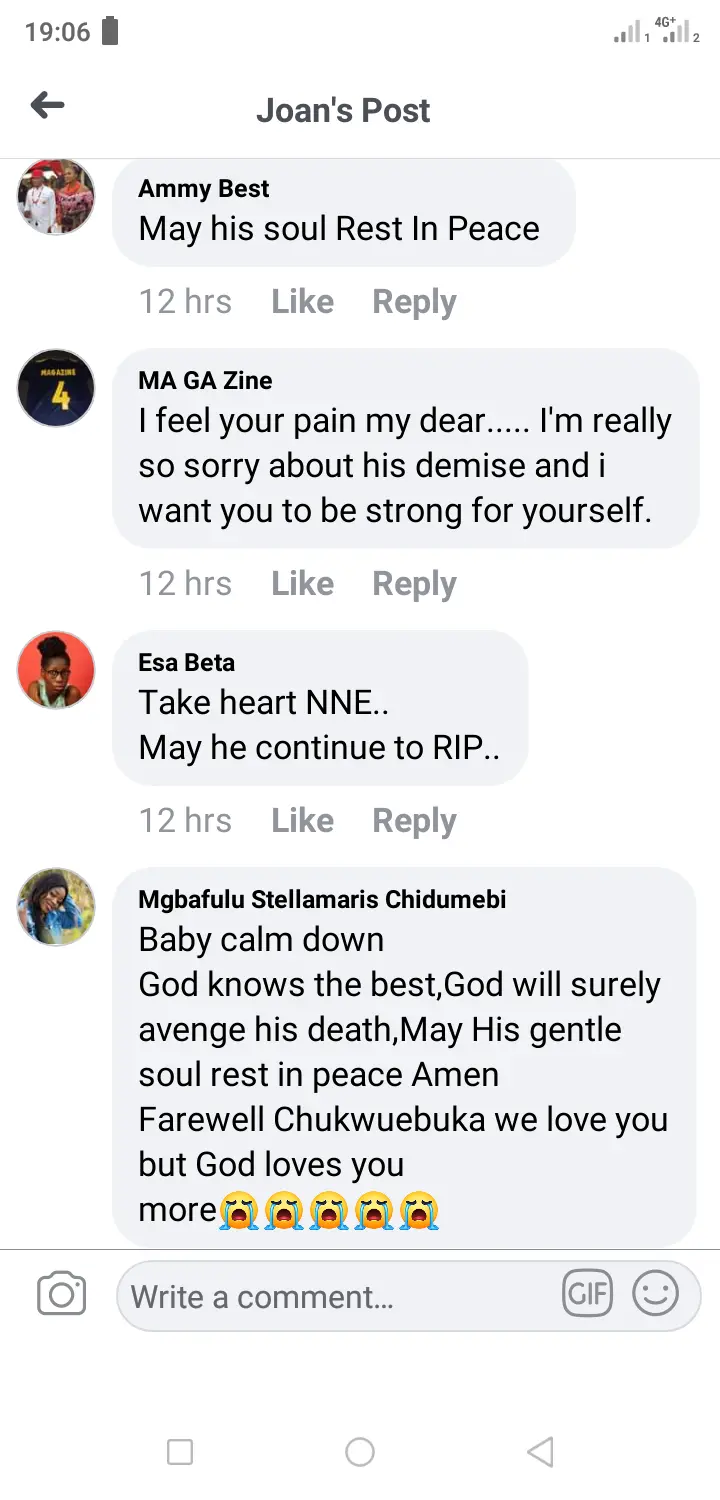 n