Do Not Report Any Fulani Herdsmen To The Police- Woman Sends Strong Warning To Nigerians
The terrible situation of insecurity in Nigeria is way beyond alarming. Citizens have not found their much desired peace, rest and happiness. Kidnapping, banditry, Herdsmen trouble, violence from gunmen and a lot more remain and might always be the order of the day in this country. People are shouting, crying, dying, pleading for mercy, suffering, but there seems to be no concern about all these from the elites; this is most certainly the reason Yoruba's and the Indigenous People of Biafra (IPOB) are agitating for a separation as they consider this move the best and only solution to end these unbearable situations.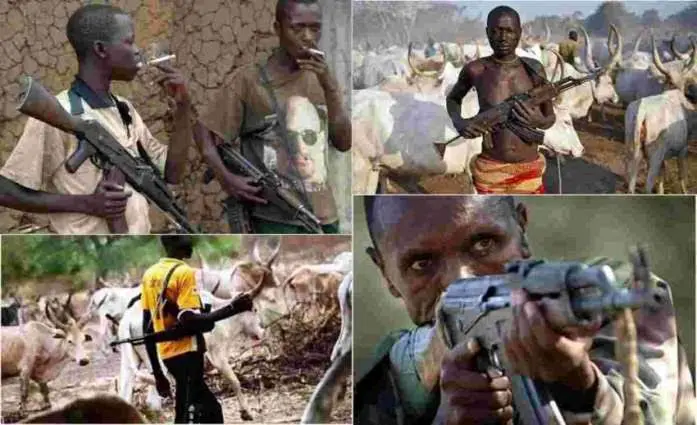 However, few hours back, a woman identified as Aderonke Lucia took to the Facebook group of The Fans Of Sunday Igboho Oosa to send a crucial message to Nigerians, drafting out 21 precautions to take in the coming weeks.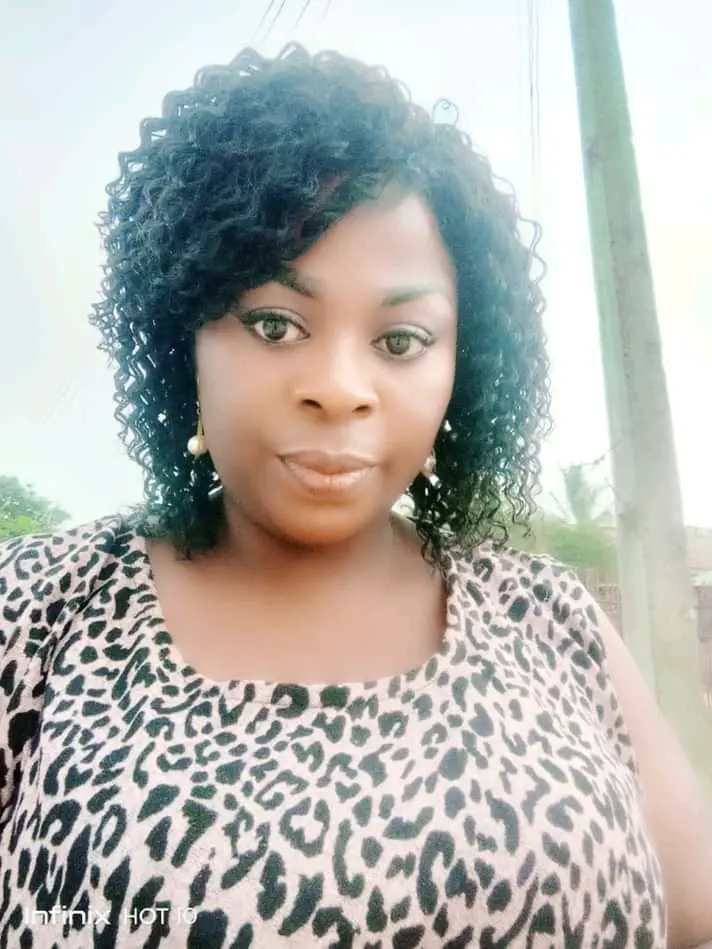 Here they are below.
1. Do not report Fulani herdsmen to the police, you do not know who sent them.
2. Simply take deterrent action.
3. Leave no traces behind.
4. Leave the scene of action as quickly as possible.
5. Monitor any stranger who is in your midst, trust no one.
6. Do not appoint strangers for domestic jobs.
7. Every community/ village should have warring vigilante group.
8. Never gather at a strategic place for any discussion, stay apart.
9. Train your yourself and be ready for emergencies, never sleep without a protective material.
10. Obey the instincts of your domestic animals, if you have any, they notify you of certain dangers.
11. Use a whistle or metal gong to alert everyone.
12. Respond quickly to reduce casualty, but in batches.
13. Always have the Walkie-Talkie, especially at nights.
14. Spare your enemy and die; deal with the enemy and live.
15. Be aware of your movements, be conscious of your environment.
16. Don't just eat or drink anything you buy from them. You might sleep off thereafter and wake up in Heaven or hell.
17. Follow one guide, one leader. More is confusing.
18. Always be at peace with yourself and be ready for battle.
19. Talk less, plan more.
20. Stop further campaign.
21. Let us go and defend our homeland.
The Battle is real and imminent. They are after Us, Our land and Our resources.
See her post below.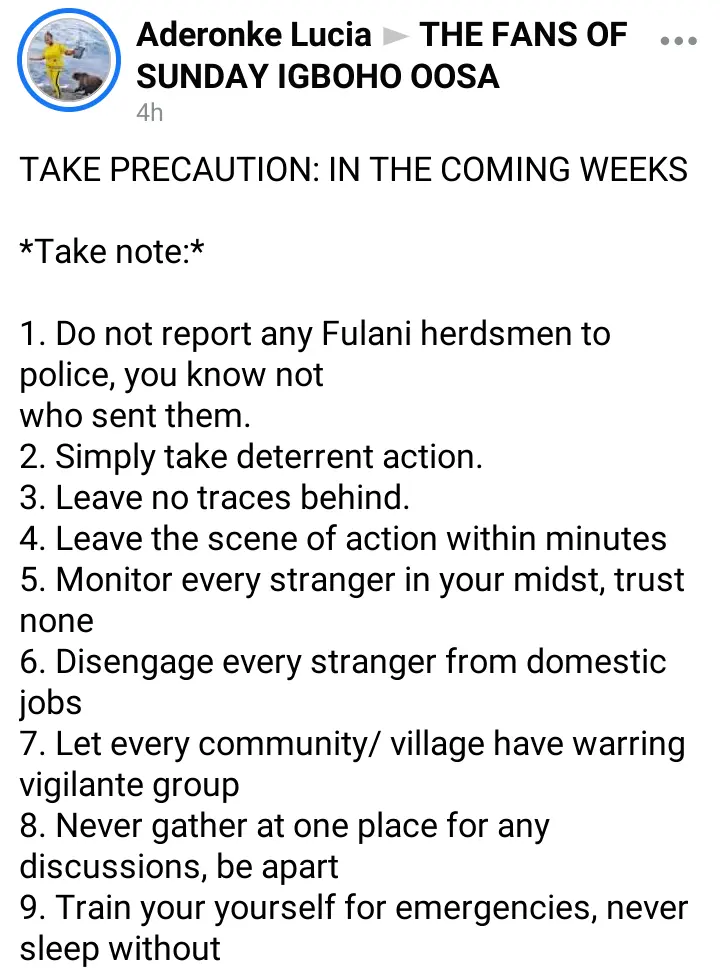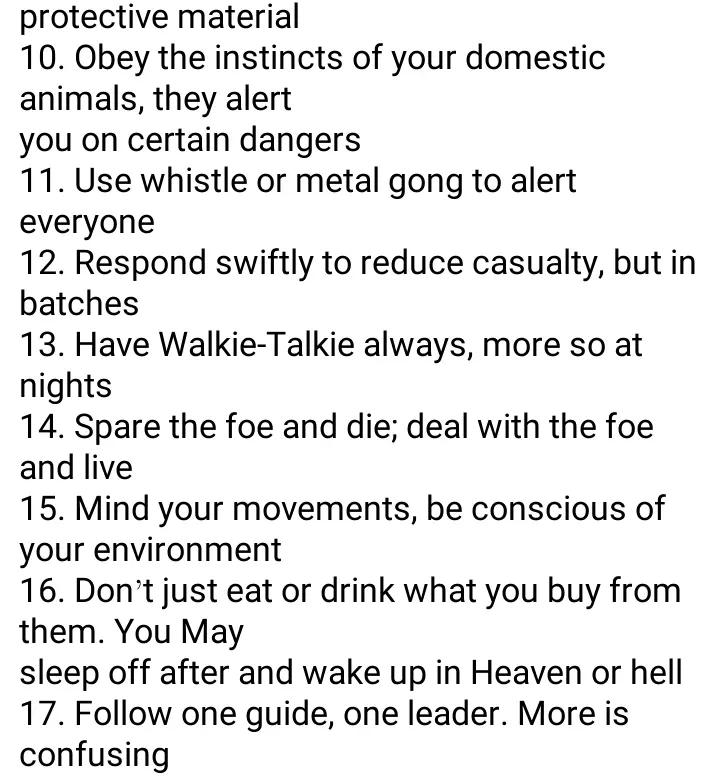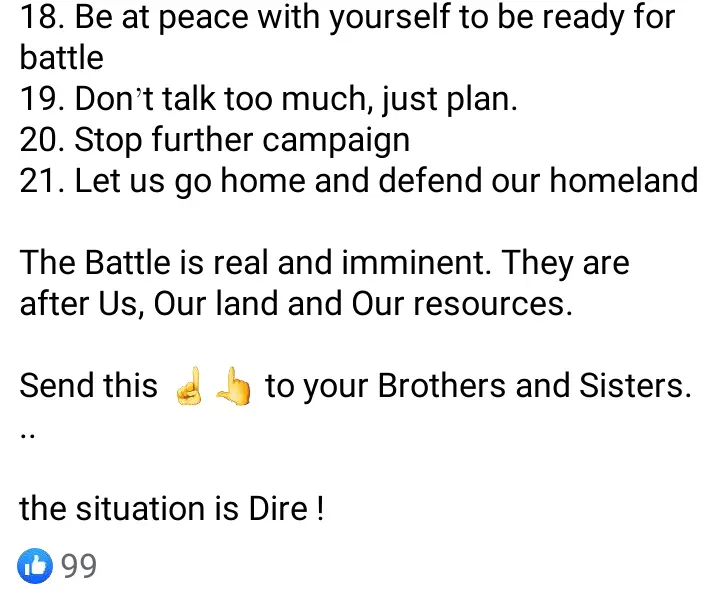 What are your thoughts concerning this?
Make sure to share this article and follow for more Informative updates.