It no longer news that a lot of terrible incidents had been happening around the country especially what is happening in lyana iba, igbariam and the conflict in the north, and also the Herdsmen attacks.
According to the Daily Post Nigeria, Vice President of Nigeria, Yemi Osinbajo has finally dropped another message to all Nigerians barely 48 hours after another Herdsmen attack.
Pay Attention: Am a Doctor, i Earn N500,000 Monthly, Marry me and Collect Half of My Salary, Lady Says
And his message he released to the press this afternoon has drawn massive reactions from Nigerians. Here is what he said, he urged that Nigeria cannot afford another civil war because it will not augur well for the country, as he made this statement at an interactive forum of the All Progressives Congress (APC) Anambra governorship aspirants organised by the State chapter of the APC Patriots in Abuja, Nigeria.
Daily Post Nigeria also revealed that Vice President, Yemi Osinbajo said the political elite must rise up to the challenge by speaking the truth and taking actions to address the situation in the country, ad he urged that the elite could make a great difference just by the words they speak.
Pay Attention: "Isn't Right"- See The Sensitive Place a Man Was Holding His Female Fan That Got People Talking
However, Yemi Osinbajo urged political elites in the country to always speak up and stand for the interest of the country and the general public.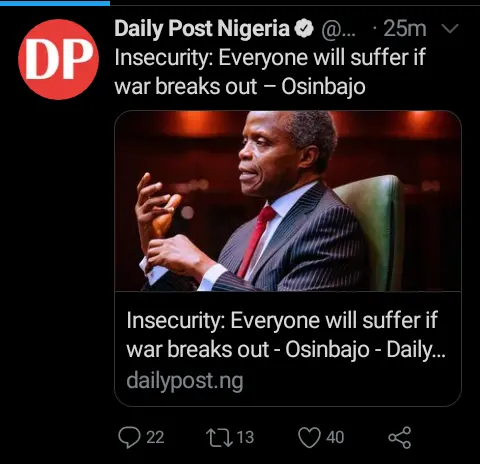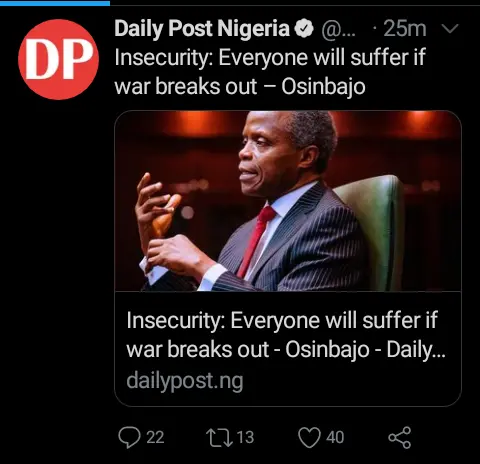 Meanwhile, See some Reactions from Nigerians: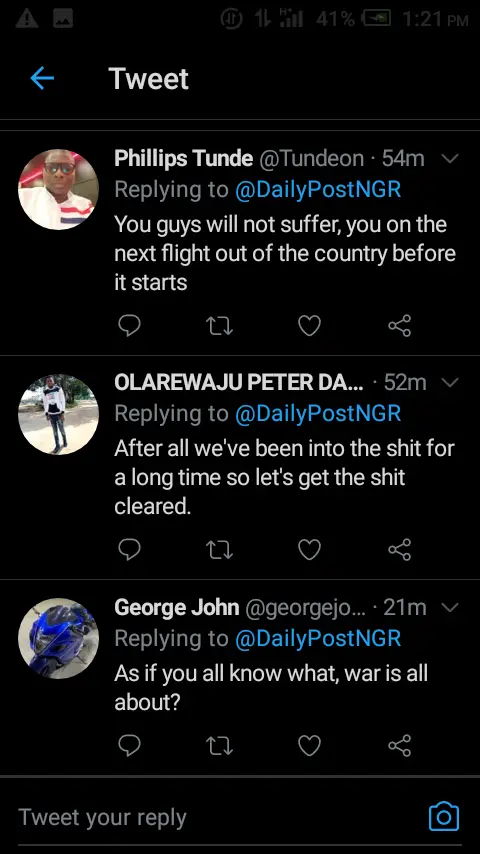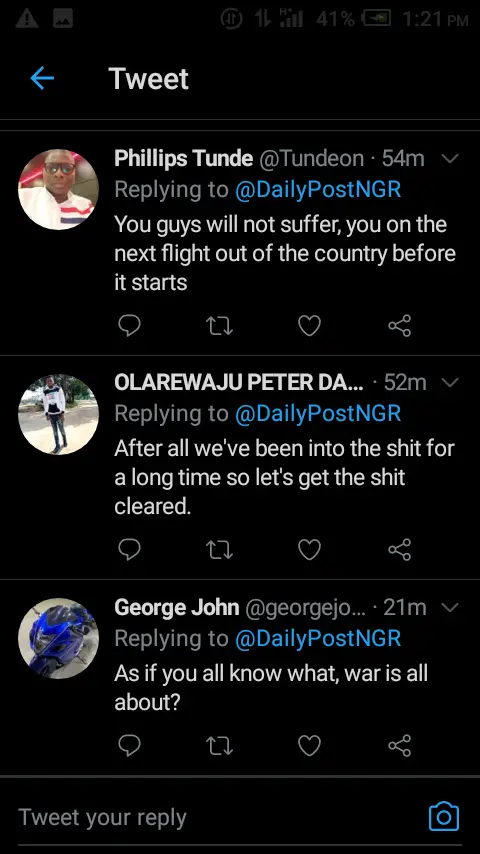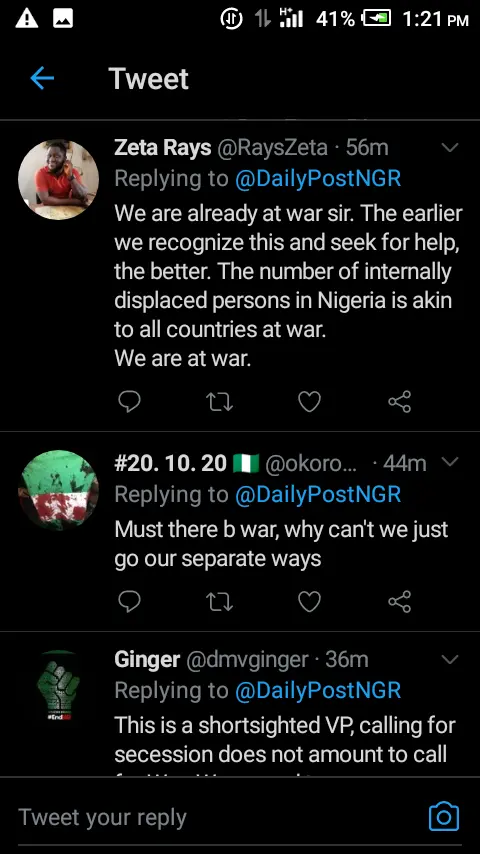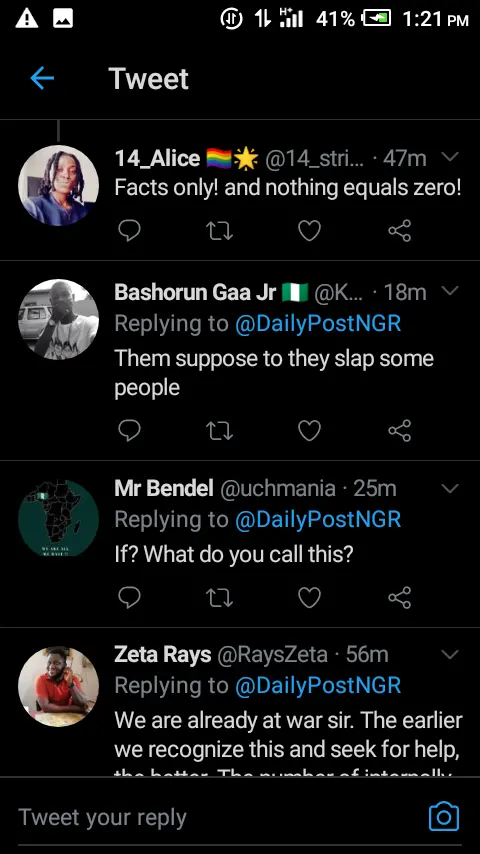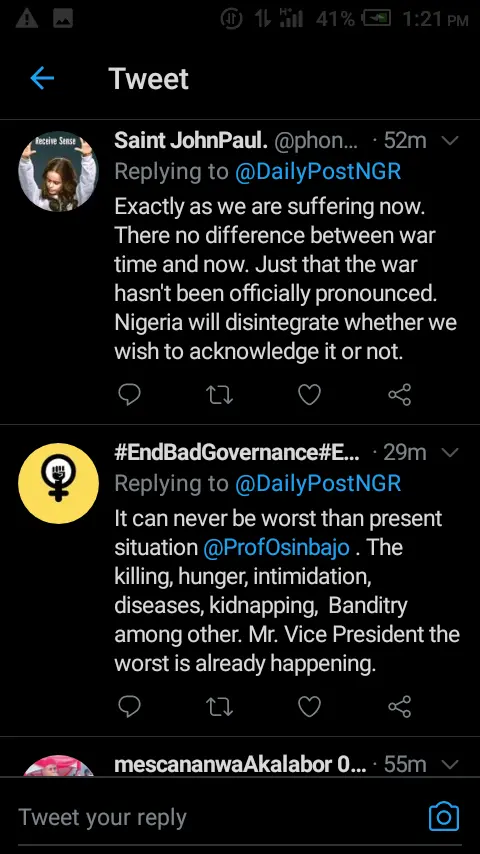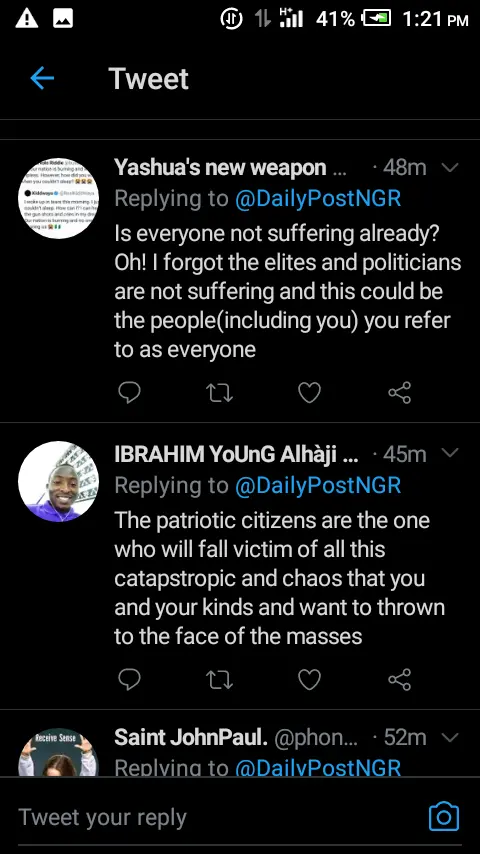 Also Read: "She Is a Spoilt Lady"- See How a Young Lady Was Displaying Her Nakedness On Socal Media
Drop your thoughts about this and don't forget to share this article.